DJ Nihal
Published: 15th August 2016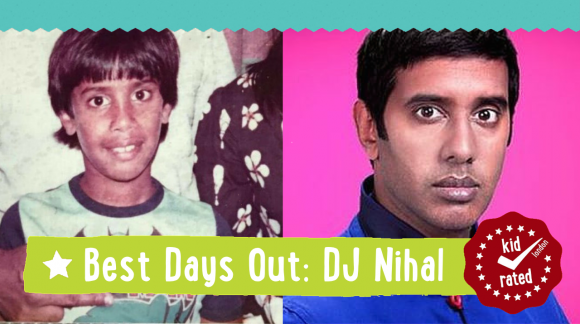 While he's best known for presenting shows on the BBC Asian Network, BBC Radio 5 Live and BBC Radio 1, Nihal is so much more than just DJ. He's also a dad, TV presenter as well as a governor of the Southbank Centre, a trustee of Metal and a fellow of the British American Project. He lives in North London with his family and is a lifelong Tottenham Hotspur fan.
What's his latest project?
Nihal has recently been announced as a new presenter for BBC Radio 5 Live's Afternoon Edition with Emma Barnett. He will also continue to present a Friday show on the BBC Asian Network.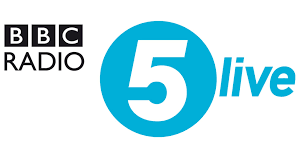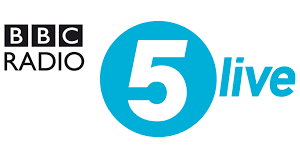 He has recently been involved in numerous projects including documentaries for BBC Radio 4 and Sky Arts, his daily show on the BBC Asian Network and he recently ran a rap workshop at the Ledbury Poetry Festival in July. Also in July he curated a huge gig for ten thousand kids at Wembley Arena for a brilliant charity called the Transformation Trust. In August he flew to the Rio Olympics for BBC Sport.
What was your favourite place to visit in London as a kid and why?
I went to the home of football, White Hart Lane twice as a child and that began a lifelong love (and sometimes despair) affair with Tottenham Hotspur Football Club. I've yet to tae my kids as they are six and eight but it will happen.
(Nihal, check out our guides of how to take kids to football here – Ed)
Where's your favourite place to eat with your family?
This will sound a little posh, but, when we want to really spoil ourselves we will go to Benares, my favourite Indian restaurant in Central London. Not sure the kids appreciate how good it is but my wife and I certainly do. The staff are lovely and the mood is so calming which can help after a hectic day in the West End.
What would be your perfect day out with the family?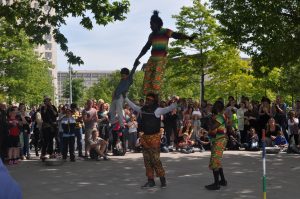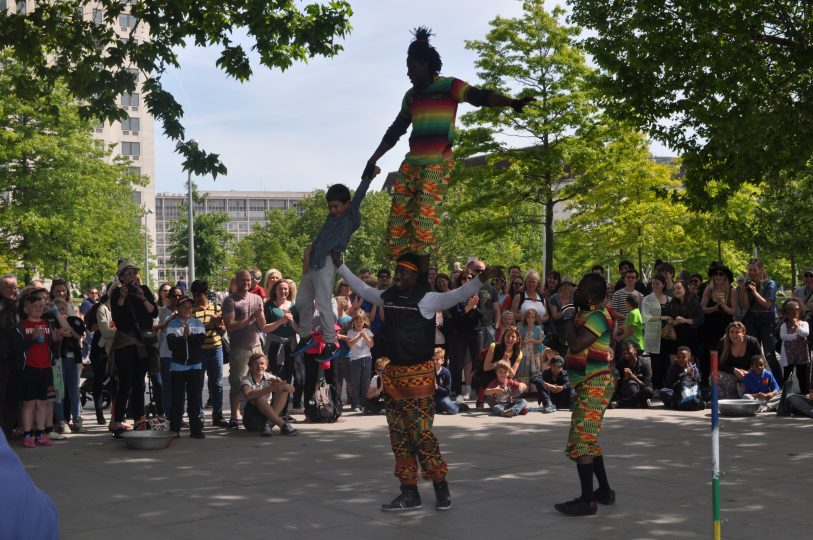 I love going to the Southbank Centre in London with my family. The Clore Ballroom is this fantastic open space, and underneath it you can find street dancers practising at the weekend and just watch them throwing shapes and going through their routines.
There are so many free events going on on any given weekend that you can just turn up and find something wonderful going on. Even though I am a Trustee of the place, it still fills me full of wonder every time and it's brilliant for families.
Name three places you love going to with your kids:
Bus, tube or taxi?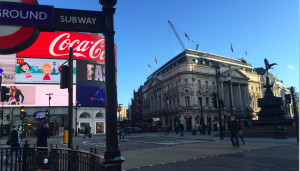 The Tube is the best way to travel around London. It's clean (mostly), it's fast, and hardly ever stops working in my experience, especially the Jubilee Line.
On empty trains try 'Tube Surfing'. Stand up in the middle of the aisle and see how long you can last before you have to hold onto anything. Sometimes, the wife, our two kids and me all do it, when we're sure not many people are looking.
---
www.bbc.co.uk/asiannetwork/nihal
A Governor of http://www.southbankcentre.co.uk/ A Trustee of Metal http://www.metalculture.com
A Fellow of http://britishamericanproject.org/