Kevin Bishop
Published: 15th November 2020
Comedian, actor and dad, Kevin Bishop, first found fame as Sam Spalding from Grange Hill (he jokes he actually got expelled from a fictional school for being too naughty on set). He's was also a young West End star as well – appearing as Gavroche in Les Miserables.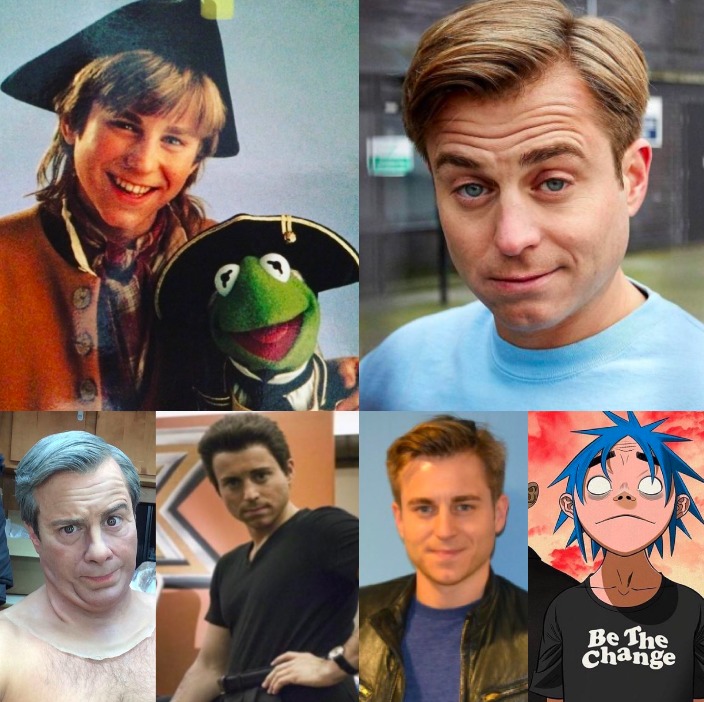 In 1996 he landed the role of a lifetime for a kid when he played Jim Hawkins in Muppet Treasure Island. Since then he has appeared in numerous Tv and film projects including his own sketch series The Kevin Bishop Show. Plus Star Stories, The Rack Pack, Peep Show and the successful reboot of Porridge, the classic BBC sitcom.
What's your latest project?
Coming up work wise I'll be appearing in Kung Fury 2, and Inside Number 9 series 6 – with Reece Shearsmith and Steve Pemberton.
There's other stuff too but we are under very strict orders not to say. Like anyone cares!
What was your favourite place to visit in London as a kid and why?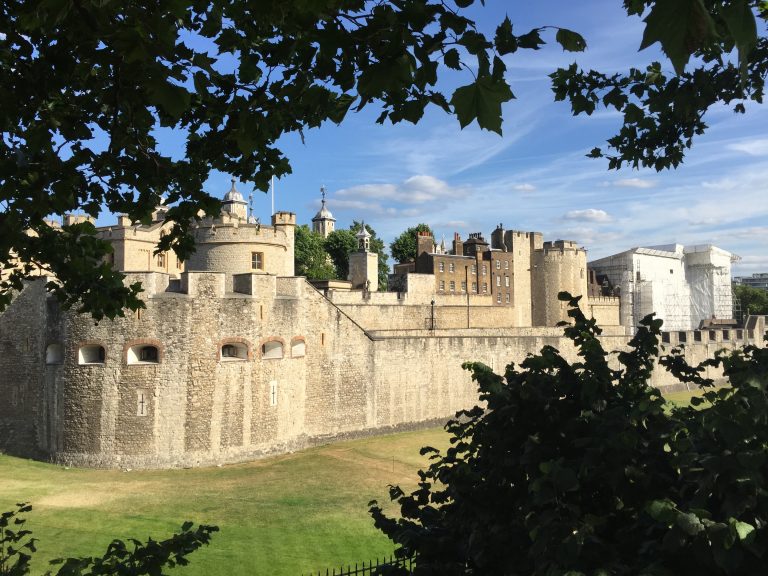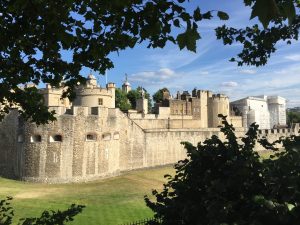 Being a south London boy, I have spent my life walking the streets of London and getting to know it well. The first place I took my kids was the Tower of London. History and all things old is my thing and the Tower really is as old as it gets. It is steeped in gory spooky history, which the kids LOVE and the Beefeaters are more than helpful. The Tower took twenty years to build and has some bizarre history. It once housed an elephant that was given to the king as a gift.
Nobody knew what an elephant's diet consisted of so they fed it cheese and wine. It went completely purple and died soon after. There was also a polar bear on a chain by the riverbank that lived on fish caught by itself from the Thames. They should bring this back for disgraced politicians and bankers as it would generate a lot of tourism.
Another favourite is Chislehurst Caves. Twenty two miles of caves dating back to the Roman times that became a mushroom farm. It's totally haunted and was used as an air raid shelter during WW2. My grandmother was down there for a bit with my uncles and it's brilliant for kids. I had my 18th birthday party down there which sadly you can't do that anymore. It was the best party EVER!
Where in the UK would you recommend to another family?
I love the Jurassic Coast in Dorset. There's tons of wildlife and the camping is exceptional. It can get a little busy in the summer months but it's such a beautiful unspoilt bit of England that it's worth the queues for clotted ice cream.
I also love Hever Castle in Kent for a day trip. The grounds are beautiful and there's plenty of things for everyone to do. "Anne Boleyn's Walk" is a delight for budding horticulturists and the rhododendrons date back hundreds of years. There's a scented rose garden that properly stinks of roses.
Where is your favourite place to eat with your family?
I always eat at the Mangal Ocakbasi in Hackney. It's my all time favourite restaurant that serves totally authentic Turkish food cooked over coals. The best thing about it is that it's not expensive yet delivers fantastic taste. When I used to live in Hackney I ate there almost every day.
What would be your perfect day out with the family?
When they were younger, a  perfect day out with the kids usually involved minimal queues as kids don't understand queuing. It's an art form you master as you get older but kids are rubbish at it.
Every year I used to take my girls to Paultons Park in Hampshire. It's a great theme park with some decent rollercoasters but doesn't have the insane queues you find at Thorpe Park or Chessington. It feels like a theme park from an older time, which I love.
Peppa Pig World is also within the park so when my kids were into Peppa Pig it was a huge hit. My wife and I took it in turns to look after the kids whilst the other went on the rollercoasters. I usually find a nice hotel and make a weekend of it but it's close enough to do it in a day.
Now my kids 11 and 9 years of age so we go to Cissbury Ring in West Sussex to see the wild ponies or Worthing Pier. The amusements there don't break the bank like Brighton's Rip Off rides and it's still quaint.
Name three places you love going to with your kids:
Deal seafront (great penny arcades)
Best place to catch a film?
Duke of York's Cinema in Brighton. The oldest cinema in the UK and usually a great selection of films. On early mornings at the weekend, you can take kids for two quid. Bargain!
Bus, tube or taxi?
I need to take the tube often but hate it so when I can I take the bus and sit on the top deck. The kids love it and from the elevated position you see the intricate London architecture you miss when you walk.
Give us a tip or a London life-hack…
Don't ever attempt to travel on the tube with a buggy during rush hour. I did it once and felt like I was in a scene from World War Z. People trampling over my children to get on the next tube and hissing at me as I attempted to mount the escalator.
I completely understand their frustration and hated myself for my poor decision making. London transport is not a meandering floaty thing, it's serious and stressful and brings out the worse in mankind. EVERY MAN FOR HIMSELF!