KidRated Blog
Meet Family Days Tried and Tested
Published: 25th July 2016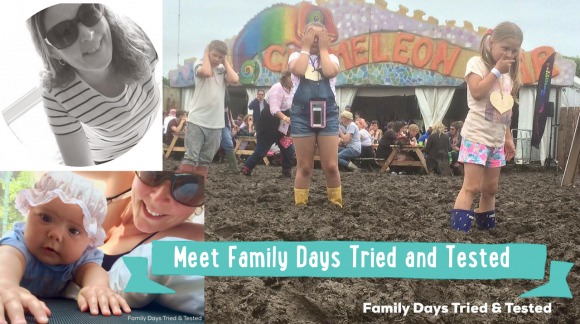 How did it all begin?
I had just started maternity leave with my sixth child and someone suggested that I post about family activities onto a Facebook page rather than on my personal profile.
As a family we've always needed to do things frugally so I wanted to inspire others to do things that help make childhood memories without breaking the bank.
Is that the philosophy of Families Tried and Tested?
Sort of. We go out a lot. I guess I'd say our philosophy is: Embrace the weather whatever it might be. We want to show people you don't have to stay indoors even if it's raining.
OK, we have to talk about your kids. You're on number 7, is that right?
Yup? We're on number 7. I'm 43 and there are no plans for any more but never say never. It's quite a surreal time at the moment because the eldest (who is 24) is graduating from university and the second youngest is graduating from nursery. It's very weird to have complete opposite ends of the scale with one independent and one so dependent.
So what's a typical day for you?
There's no such thing really. We just wing it! I drag everyone out of bed with a little bit of shouting and screaming, and a little bit of dysfunction, but with oodles of love. Then I get them to school and get on with everything.
Have you always been a stay at home mum?
No, I've always worked and I've had a variety of long-term jobs. The last job that I recently gave up was a 15 year job doing a night shift. It was really tough and as everyone knows, childcare is not easy. We don't really have a support network so we relied on ourselves and had to work opposite shifts to finance everything.
Childcare limits so many people and finding a job that fits in with everyday parenting almost seems unachievable these days, but I am returning to work.
What makes a great day out for you and the kids?
Just being out with my family and when it's over being able to sit back, reflect and realise you've had a great day.
I find the best mindset is not to have any plans or expectations, so if it all goes to pot you're not disappointed and if it's been good that's a bonus.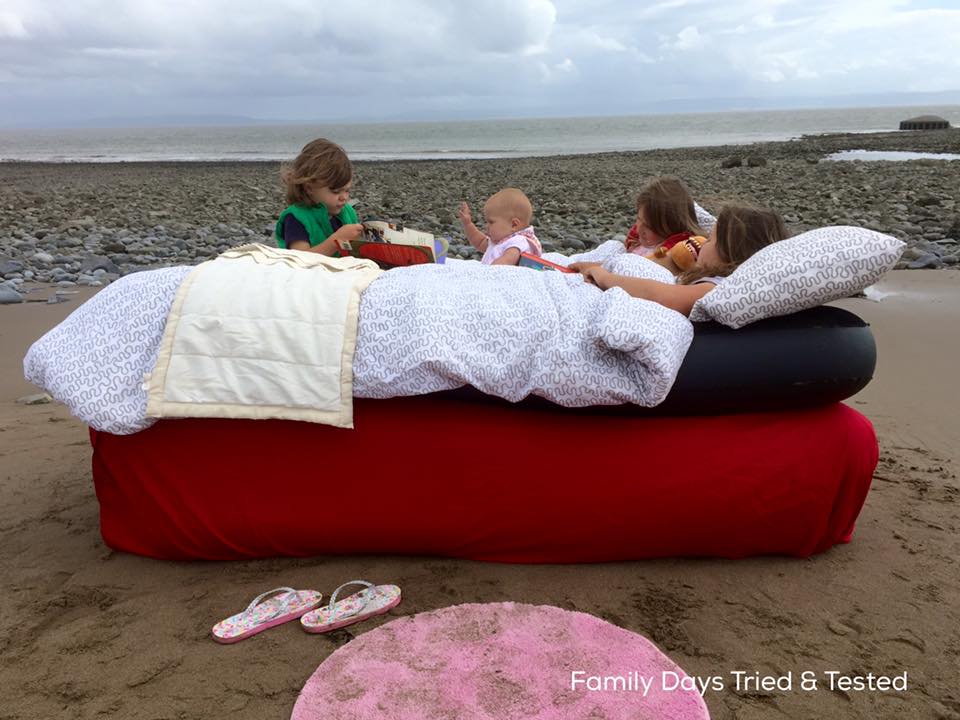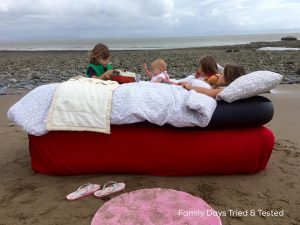 Simple things can often be the best but we also like doing outlandish things. So, the other weekend we took a bed to the beach. Sometimes you need to put in a bit of effort but it really doesn't have to be a lot.
Just try and think outside the box. Even a flask of hot chocolate can be a magical treat when produced out of nowhere.
Tell us more about Family Days Tried and Tested…
Well, like I said before, we want to get across the message you don't have to spend loads of money to make fab memories.
But also I'd really like parents to stop bashing each other online. Sadly there's too much of that going on. Just because you don't agree with how someone else brings up their kids, it doesn't mean you can't get along or be nice. At the end of the day we're all parents trying to do the same thing and that's striving for our kids to be happy.
A really good example of that is the debate around bottle or breast feeding. You know what? It doesn't matter how you do it. The online world is full of parents beating each other up and there's no need for it. It's good to have opinions that differ – it means we can learn from each other and instil in our kids that we're not all the same but can still get along. Live and let live!
What's important for me about the Facebook Page though is that I have a voice that is collectively shared with our followers, whether it's good days or bad days. And it's also a support network for me and those who use it.
Like all families, we've had good days and bad days. We've faced miscarriages and even the death of a child and by sharing these things it encourages other people to normalise them and not be cowered by society into keeping quiet and making them taboo.
What I love about Facebook is, if you can use it in a 360 degree way, it's so much more than 'likes' and 'posting'. It's about engagement and sharing opinions ideas and just talking to each other. It should reflect on the real world not an idealistic version.
With so much going on how do you take a break?
Well, the benefit of having older kids is they can come home and I can abandon ship and leave them with the little ones.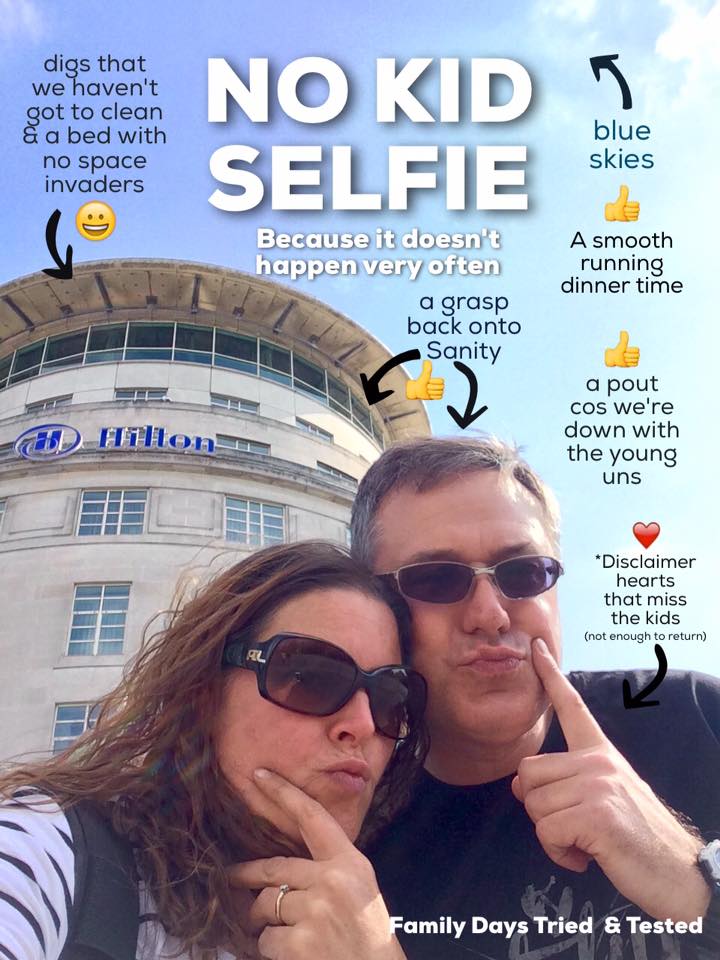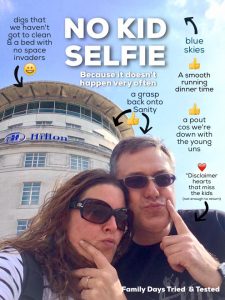 When I do have a break I don't have any guilt. If we get the opportunity we make the most of every minute. And I honestly believe that makes us better parents because absence makes the heart grows fonder and we appreciate our kids all the more.
Of course, when we go away everyone assumes we're going off to make another one but the answer to that is definitely NO!
What's your thought on kids and screen time?
I have no problem with it as long as they don't get lost in that world and can't be pulled back. These are the gadgets that kids are going to be relying on – it's the future. But there has to be a balance. Too much and I think it really does alter their behaviour.
The difficulty is the friends of the older kids are on social media and so not to let them have it would ostracise them.
But it's such a fine line and you have to be switched on as a parent as to what they're doing because kids are clever. They're shrewd and good at hiding things. But that's their job as kids and your job as a parent is to monitor what they're up to.
What are you top 5 family destinations
1. The Beach
We love the beach. Whether exotic or not it's always a 9/10 for us. Our favourites are the beaches on the south coast of Wales. There are some absolute hidden gems. What we like doing is looking on Google Earth first and then zooming in to see what it's like. We also do that when we're out and about and looking for one on the hoof. That's the real bonus of having the iPhones and iPods with you.
2. The Mountains
We love the Brecon Beacons in the National Park. A really cheap and fun game is to buy Freddos (those chocolate frogs) and drop them as you're walking so you can send the kids off to look for them and it becomes a treasure hunt. Parenting is sometimes all about being sly!
3. The Waterfalls
These are also in the National Park and surrounding areas. We've also found a couple along the coastline.
It goes without saying that you have be safe and make sure the water isn't too forceful, the pools too deep and the currents too strong. First time walkers should stick to the well marked paths and always let someone know where you're going.
Facebook is a great tool for that as you can let a lot of your network know where you'll be.
4. The Forest of Dean – Wye Valley
We do lots of exploring in the Forest of Dean. We like to take a pop up tent with us and it's really handy both here and on the beach. It's also great if it starts to rain. Just throw it up and crawl in. It's  also great to take an iPad as well if we want to watch a film if it rains.
5. Home
It's a fabulous destination because it's good to go away from and good to come back to. I'd say my dysfunctional normality is being at home along with the mess.
At the end of the day it's appreciating what you've got and if you think out of the box you can have a really good day out – at home.
Deborah Hitchins is better know as Mrs FD on her Family Days Tried and Tested Facebook Page where she chats and shares daily about the reality of family life. www.familydaystriedandtested.com is full of indoor and outdoor activities to inspire families to enjoy their time together.