KidRated Blog
5 Reasons Mission Impossible is Better than Bond
Published: 7th December 2015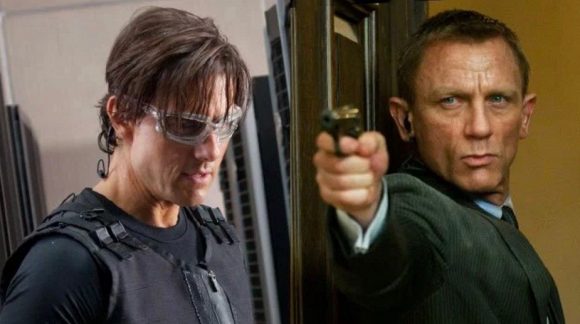 This week sees the DVD release of Mission Impossible: Rogue Nation starring Tom Cruise.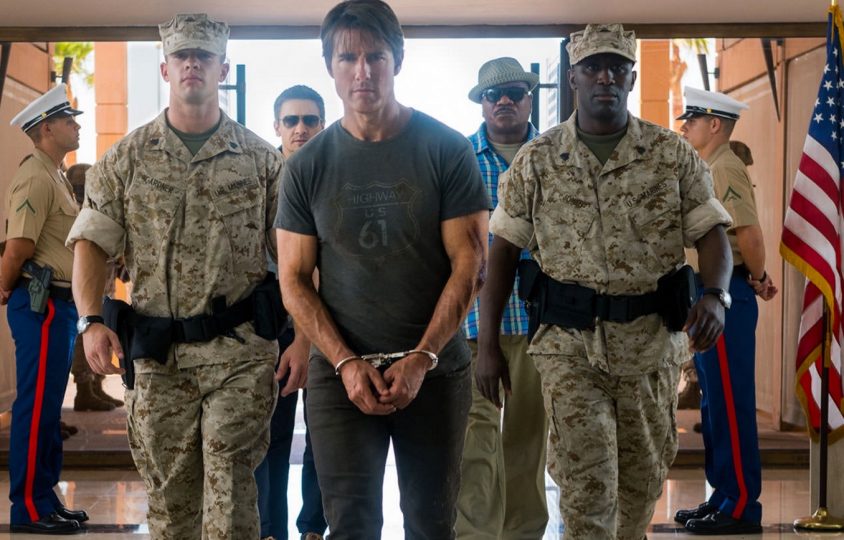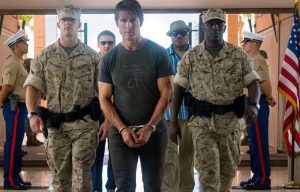 The franchise began life as a popular 60s TV show before Cruise and his producing Partner Paula Wagner got their mitts on it 20 years ago.
Since then it has spawned five films – each arguably better than the last – and generated over a billion dollars.
More importantly though, it's given a new generation of young UK cinemagoers a spy hero who does amazing stunts, in exotic locations while making them laugh. Sound familiar?

Rogue Nation was reportedly rushed to cinemas early to avoid going head to head with a certain space film released this Christmas. But also to miss clashing with Daniel Craig as Bond in Spectre.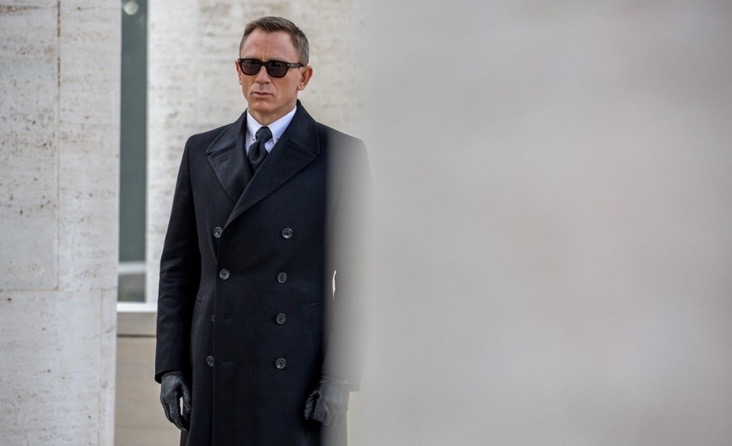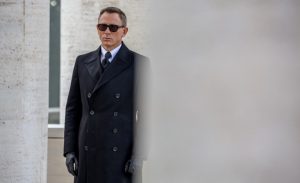 Now, when it comes to the the battle of cinema's biggest money grossing spies I love both Cruise and Craig. Deep down I'll always be a Bond fan, despite a mancrush on Cruise that dates back to Risky Business.
But when I asked my 14 year old son, Elliot, to choose, he was Ethan Hunt all the way. His mother was also keen to chip in and together they gave the following FIVE reasons why Mission Impossible is better than Bond:
Elliot: The Mission Impossible films are definitely funnier. They don't take themselves seriously like James Bond does. Plus they have Simon Pegg in them and his relationship with Ethan Hunt really makes me laugh.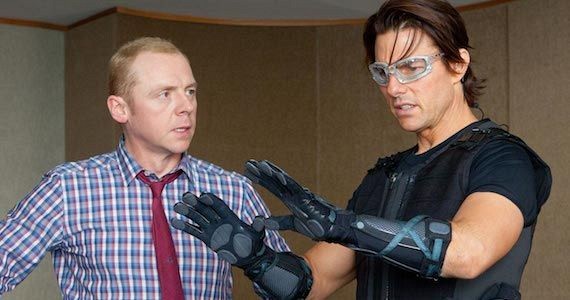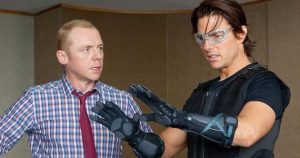 Elliot's Mum: I agree with Elliot. The comedy in Mission Impossible is better. Plus I don't think Daniel Craig has a funny bone in his body. James Bond was always known for his quips and sense of humour but that have seems to have gone since Pierce Brosnan* left the role.
*It's important to know Elliot's mother met Pierce Brosnan on holiday and he flirted with her. She has never been the same since.
Elliot: They are way more exciting and much more memorable. Like the Burj Khalif in Dubai and the plane in the last one. And because you know Tom Cruise is doing them for real so it adds to the excitement.
Elliot's Mum: Again I agree. I actually feel quite immersed in the stunts when I watch them. They're definitely more gripping.
In both the opening scene on the plane and the underwater scene in the vault during the last Mission Impossible, I was on the edge of my seat and holding my breath.
I did like it when Pierce did that bungee jump in Goldeneye though.
Elliot: There's not much difference to the plots. I think I like Mission Impossible more because Ethan Hunt works in a team. Though Spectre had that a lot more this time round with Q, M and Moneypenny. Both spies are obsessed with going 'rogue' all the time though.
Elliot's Mum: The plots in both are always the weakest elements for me. They seem over complicated, which means the films are much more reliant on the characters. Luckily Pierce Brosnan was great to watch, so I didn't mind when he was playing Bond.
Elliot: I don't really remember the women in the Bond films. The women in Mission Impossible all have much more to do – plus they're really good when it comes to fighting and action.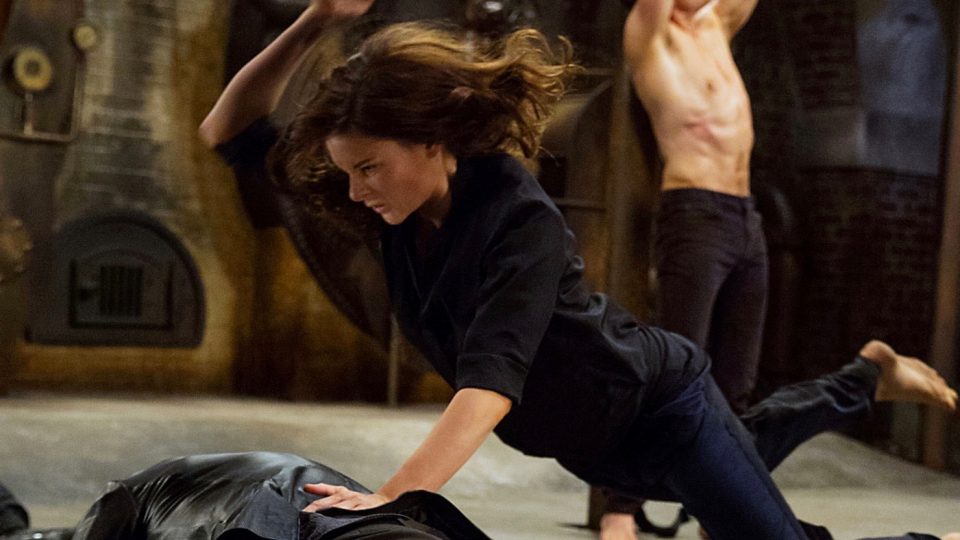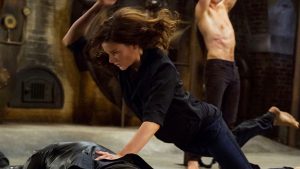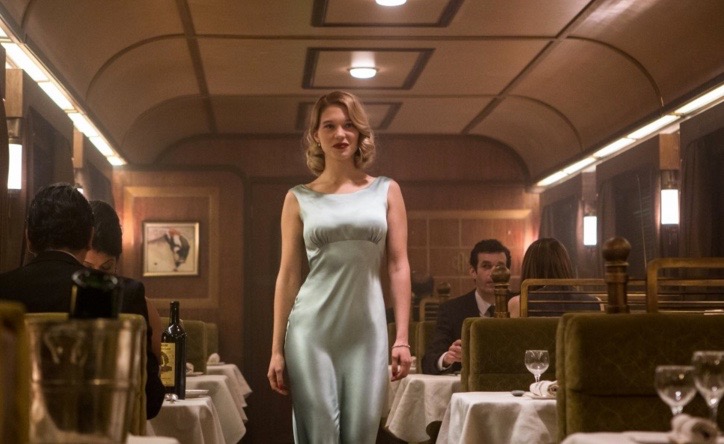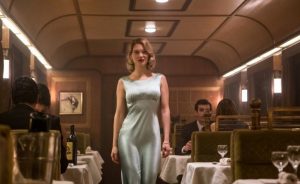 Elliot's Mum: I think the women in Mission Impossible are more on equal terms with Ethan Hunt. They're also given more to do which makes them positive role models. For the record, I think Tom Cruise always chooses good female supporting actors.
In the Bond films, I always liked Moneypenny when she flirted with Bond in the office. I didn't really buy her as a field agent in Skyfall.
Sadly the Bond girls lack the wow factor for me they had back in the day. I don't feel as jealous of them as I did when the other actors played Bond – like Pierce Brosnan.
Elliot: The baddies are better in Bond. They're all completely different which I like. In Mission Impossible they all blend into one.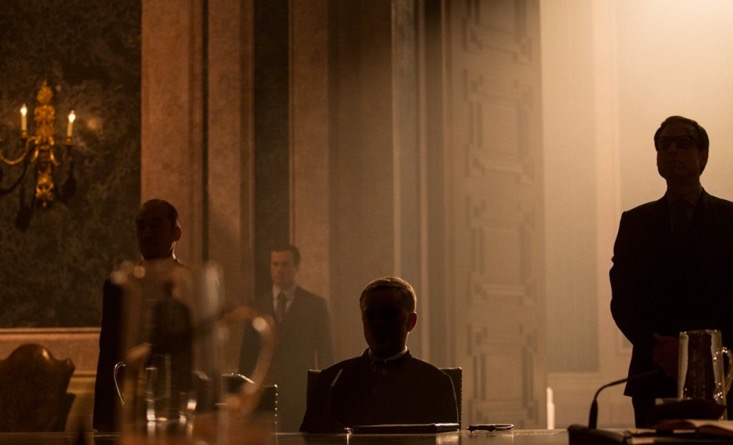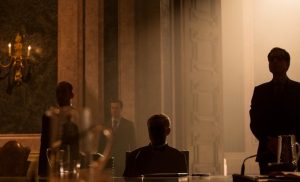 Elliot's Mum: I miss the Bond baddies with cats and scars and private armies. It was good to see that return in Spectre.
I also liked the woman who tried to kill Pierce Brosnan by squeezing him between her thighs – that looked like fun.
Summary
Elliot: I liked Spectre and a new James Bond film always feels special. It's like a proper event with its soundtrack and all the publicity leading up to it. Mission Impossible isn't like that. It's just another big summer movie. But it was definitely more fun and exciting. I'd give it 9/10 and Spectre an 8.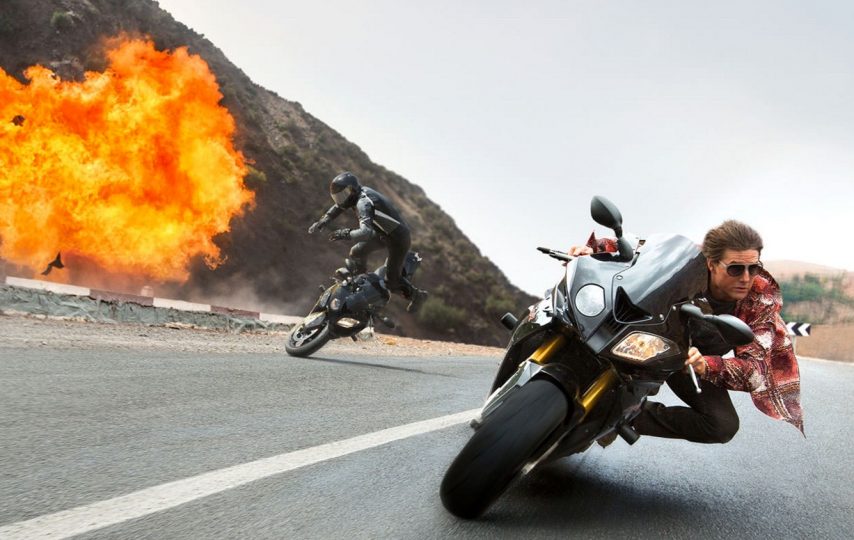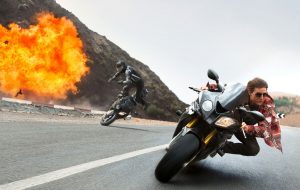 Elliot's Mum: I agree with Elliot. I still get excited when a new Bond film comes out. Spectre was ok, if a little overlong. Perhaps Daniel Craig is just not my Bond (wistful sigh).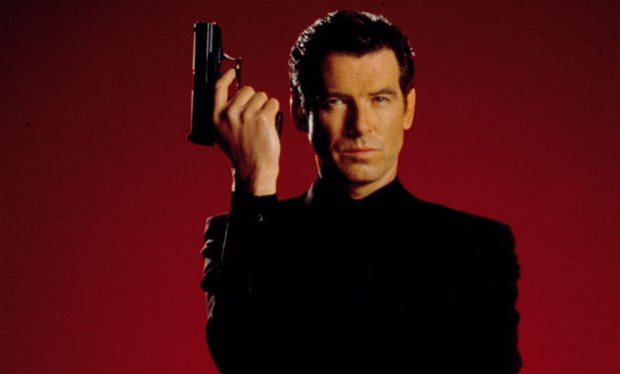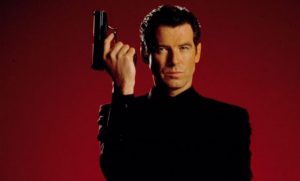 All pictures courtesy of Danjaq, MGM, Paramount Pictures & CPII.