KidRated Loves
#KidRatedLoves Bonfire Night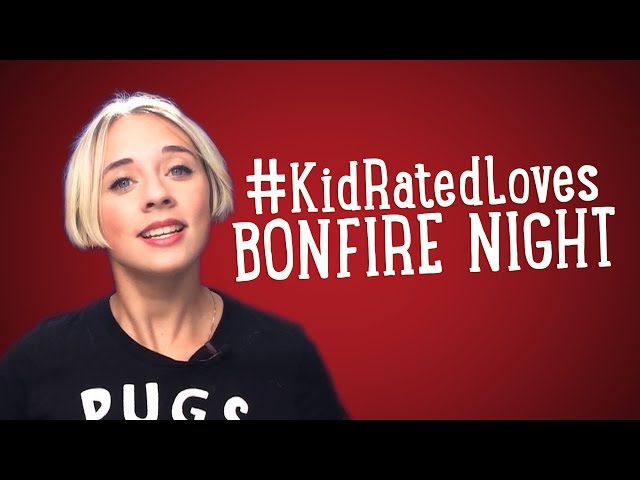 KidRated Loves Bonfire Night Transcript
Hi guys, Emily here in the KidRated Hub with another episode of KidRated Loves. This time I've
been looking at Bonfire Night, which if you're not British you probably won't know what it is, but if
you are then it means… fireworks! So I've got my 5 best and 5 worst things about it.
5.
That massive Bonfire keeps you toasty on a chilly November night.
[sketch]
But no matter how you look at it, burning the Guy is creepy.
[sketch]
4.
Everyone loves it when your super keen neighbour puts on an amazing display.
[sketch]
Except, of course your pets.
[sketch]
3.
It's the one night of the year where we collectively loose the power of speech.
[sketch]
Nat & Em: "Oooooh, ahhhhh. Ohhhh aaaaaah."
But it's only meant to be for one night; enough already!
[sketch]
2.
The food they serve is naughty, but nice.
[sketch]
AND totally impossible to eat.
[sketch]
Em: "Ow my god!"
1.
One word: sparklers!
[sketch]KidRated Loves Bonfire Night Transcript
Which are both bit rubbish and very dangerous.
[sketch]
So that's everything from me. If you thought this video was funny then don't forget to give it a
thumbs up. You can also subscribe to us and we'd love to know what else you want us to talk
about so put your ideas in the comment box below. See you next time!
And if you're looking for a fireworks display, here's our pick of the best ones in and around London.
Enjoy!
Looking for a  fireworks display to see with your family this Bonfire Night? We've got the best from around London listed below.