KidRated Loves
#KidRatedLoves Theme Parks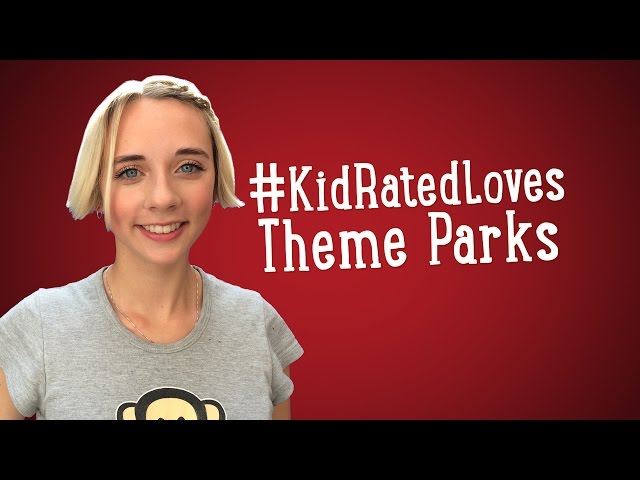 Hi guys, Emily here in the KidRated Hub with another episode of KidRated Loves. This week I've been looking at Theme Parks, which everyone loves. Although they can have their ups and downs, so I've taken a look at my 5 best and 5 worst things about them.
5.
So to kick things off, I love psyching myself up for all the scary rides.
"You can do this. You can do this! YOU CAN DO THIS!"
Although my idea of scary might not be exactly the same as yours.
4.
No one can tell you off for eating as much fast food as you want because that's what's on offer!
But maybe there's a good reason why you're not supposed to eat loads of fast food before going on roller coasters.
3.
You can get special priority passes that let you jump the queues.
But, just a tip, they don't work if you make them yourself.
2.
We've all seen what happens to people who go on water rides… and I like to be prepared.
But! Top tip for me, don't forget to wear your waterproof mascara.
1.
I don't know about you, but I love anything that involves winning a prize.
But you know what they say, be careful what you wish for.
Thanks so much for watching guys, if you enjoyed this video and you found it funny then give it a thumbs up. You can also subscribe to us and we'd love to know what you want us to talk about next, so put your ideas in the comment box below and I'll see you next time. Bye!
Emily's back with her 'Best & Worst' about Theme Parks.