KidRated Loves
#KidRatedLoves Winter Movies 2014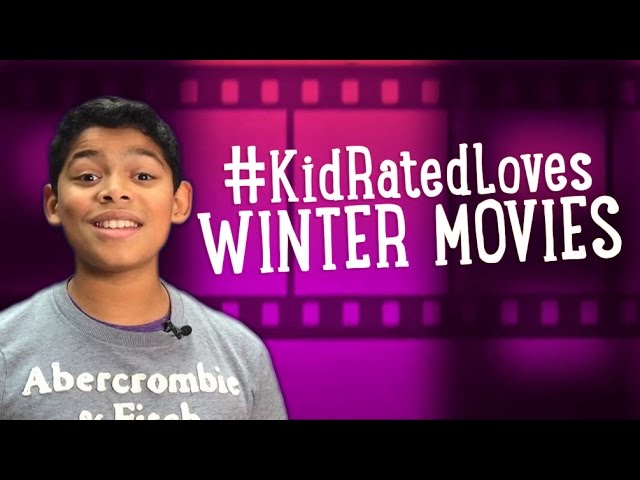 Elliot's Movie Round Up
Hi Elliot here in the KidRated Hub with a handy guide to the top films that are out or are coming out over the next few weeks and christmas. Christmas….Yes!
So here goes and thanks to our friends at pearl and dean for the info. 
Out now Nativity 3 Dude where's my donkey which sees the return of Mr Poppy.
Plus the release of Frozen in 3D. Let it go…
And Paddington which apparently has racy scenes in it so is now a PG. Yeah I was surprise too I mean he's not exactly Ted is he?
Look out on December 5th for Get Santa which stars Warwick Davis. It's about a father and son who discover Santa sleeping in their garage and on the run. Is that a true story?
Mum offscreen: No.
Also on the fifth we have the Penguins of Madagascar. What is it with penguins this Christmas and John Lewis who the hell wraps up a live penguin. Two words: animal cruelty. 
Any that features, you guessed it, the penguins of Madagascar and how they became super agents. And that one is a true story, honest. 
Do you like hobbits? I do but I couldn't eat a whole one. The final Hobbit movie of the trilogy is out on December 12th, the battle of the five armies. Unbelievable, it took me a week to finish the book and three years to finish the film. Looks good though.
Tinker Bell the Legend of the Neverbeast is also out on that day. This is about the fairies of Pixie Hollow and how one of them befriends a monster. Not really my thing, no guns or explosions but younger kids will love it especially girls. 
On the 19th December we have Dumb and Dumber To, which I cannot wait to see. I loved the first one and I love Jim Carey plus the trailer looks epic. It's a 12A and have jokes in my parents called inappropriate. Perfect.
Night at the Museum 3 Secret of the Tomb comes out that day too. Starring Ben Stiller and is set in London so it's going to be fun recognising all the landmarks like the Natural History Museum where it's set, during the night.
Our final two films come out on Boxing day. The first one is a new version of the musical Annie and in a bold move they've cast a girl who isn't ginger she's black. Cool eh? I'm sure a few people will be upset but it's done so deal with it. If you got used to M being a woman in James Bond, I'm sure you'll cope.
And finally Exodus is the story of Moses. It's sort of this year's Noah but with less water. There's a really cool bit with the sea where… never mind, I wouldn't want to spoil it for anyone who hasn't read the book. 
That's it. Don't forget to subscribe and like KidRated, both here and on Facebook. And if you see any of the films send us a K-Rating and you could win a prize. Our website has all the details. 
See ya! Have a very merry Christmas! BYE!
Emily's away, so Elliot stepped up to present this week's #KidRatedLoves. Brought to you in association with our good friends at Pearl & Dean, watch our rundown of the best films coming out over the 2014 winter season:
Nativity 3: Dude, Where's My Donkey?! (U) – Fri 14th Nov
Frozen 3D (PG) – Fri 28th Nov
Paddington (PG) – Fri 28th Nov
Get Santa (U) – Fri 5th Dec
Penguins Of Madagascar (3D) (U) – Fri 5th Dec
The Hobbit: The Battle Of The Five Armies (3D) (12A) – Fri 12th Dec
Tinker Bell And the Legend Of The NeverBeast (3D) (U) – Fri 12th Dec
Dumb And Dumber To (12A) – Fri 19th Dec
Night At The Museum: Secret Of The Tomb (U) – Fri 19th Dec
Annie (U) – Fri 26th Dec
Exodus: Gods And Kings (3D) (tbd) – Fri 26th Dec