KidRated News
Win Tickets to Billionaire Boy & Horrible Histories
Published: 6th April 2021
BE A BOOK WORM AND WIN TICKETS TO THEATRE PRODUCTIONS THIS SUMMER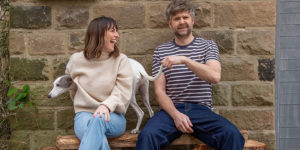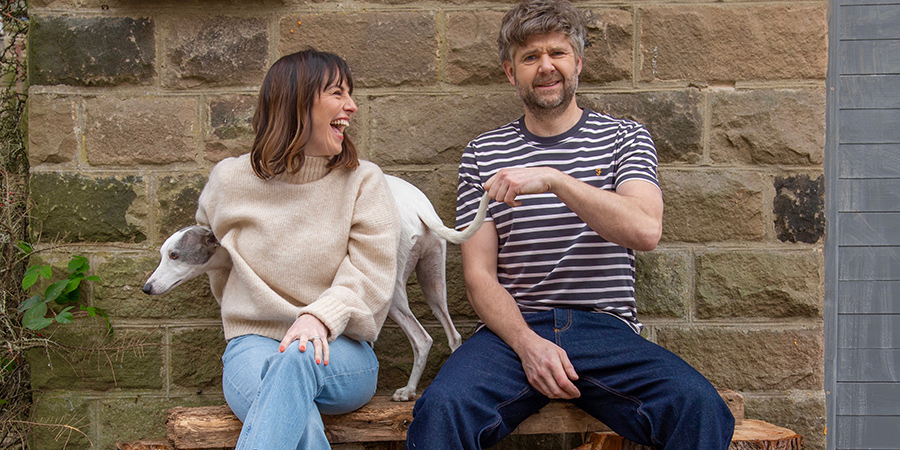 Tell your kids we are looking for passionate and enthusiastic video reviews of their favourite books. You can enter more than once! The two winners will receive 1 x family tickets to see David Walliams' Billionaire Boy or Horrible Histories: Barmy Britain in July this year.
For our latest KidRated competition, there will be TWO winners selected by award-winning author/ actor/ comedian (and married couple) Helen Rutter (The Boy Who Made Everyone Laugh) and Rob Rouse (Upstart Crow).
A year after UK theatres closed, Birmingham Stage Company are delighted to announce they will be back in two of London's iconic West End theatres with the West End premiere of David Walliams' Billionaire Boy and the world premiere of Horrible Histories: Barmy Britain – Part Five! to bring family entertainment into the heart of the capital. 
Rules for KidRaters
1) Read a book, any book. This can be a picture book, a novel or non-fiction. At the beginning of the video, kids must state their name, their age and what book they're reviewing and chosen author. NEVER mention your surname for safeguarding purposes – we can't use the review if you do!
b) Keep it up to THREE minutes long tell us all about the book, what you did and didn't like about it. Reviews MUST end with a K-Rating! That's a score out of 10 on your fingers.
d) Parents/Guardians must email the final review via a file sharing service like wetransfer to win@kidrated.co.uk and include a contact email address.
Good luck!
Entrants must be under 18 
and residents of the UK. See our
Terms & Conditions
for more information. Terms include Saturdays being excluded for competition winners and subject to availability.  The theatre is working on 50% capacity.
David Walliams' Billionaire Boy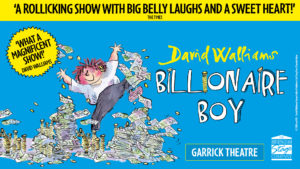 Garrick Theatre
2 Charing Cross Road, London, WC2H 0HH
17 July – 22 August 2021
Running time: 2 hours
DAVID WALLIAMS has become one of today's most influential writers.Following the runaway success of the award-winning Gangsta Granny in 2017, bestselling children's author David Walliams is returning to the West End with his second adaptation, Billionaire Boy. 
Billionaire Boy started life as a novel in 2010, published by HarperCollins Children's Books. In 2016 it was adapted into a BBC production (see snippet below) and has since become a Christmas television favourite.
Billionaire Boy tells the story of Joe Spud, the richest boy in the country. He has his own sports car, £100k a week pocket money and two crocodiles as pets. But what Joe doesn't have is a friend. So he decides to leave his posh school and start at the local comprehensive. But things don't go as planned for Joe and life becomes a rollercoaster as he tries to find what money can't buy.
David Walliams said:
"I am absolutely delighted this fantastic family show of my book is coming to the West End. It is really funny and I can't wait to see it again." 
Horrible Histories Barmy Britain: Part 5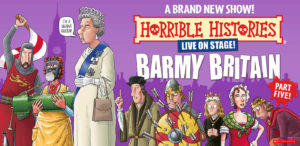 Apollo Theatre
31 Shaftesbury Avenue, London, W1D 7EZ
Running time: 70 minutes
29 July – 28 August 2021
Alongside the debut of Billionaire Boy, Birmingham Stage Company are delighted to bring a brand-new Horrible Histories production to Shaftesbury Avenue, with Summer 2021 marking ten years since the original record-breaking Barmy opened in the West End. The world premiere of Barmy Britain – Part Five! is full of crazy new characters and rude new rulers from Britain's barmy past.
Will you be conquered by King William? Will you sink or swim with King Henry I? Will Thomas Becket get the chop? Go house hunting with King Henry VIII! Join the gorgeous Georgians as they take over England! Break into Buckingham Palace and hide from the Queen, then watch out for the witch of World War Two!
Find inspiration from our past K-Rater's Frankie, Jimi and Betty as they review books and live shows by David Walliams…
So what are you waiting for? Get reading and send in your amazing reviews!
All entrants MUST be subscribed to the KidRated Newsletter. Click below to join now.

Competition closes at midnight on 19th May 2021.