The Very Best Christmas Markets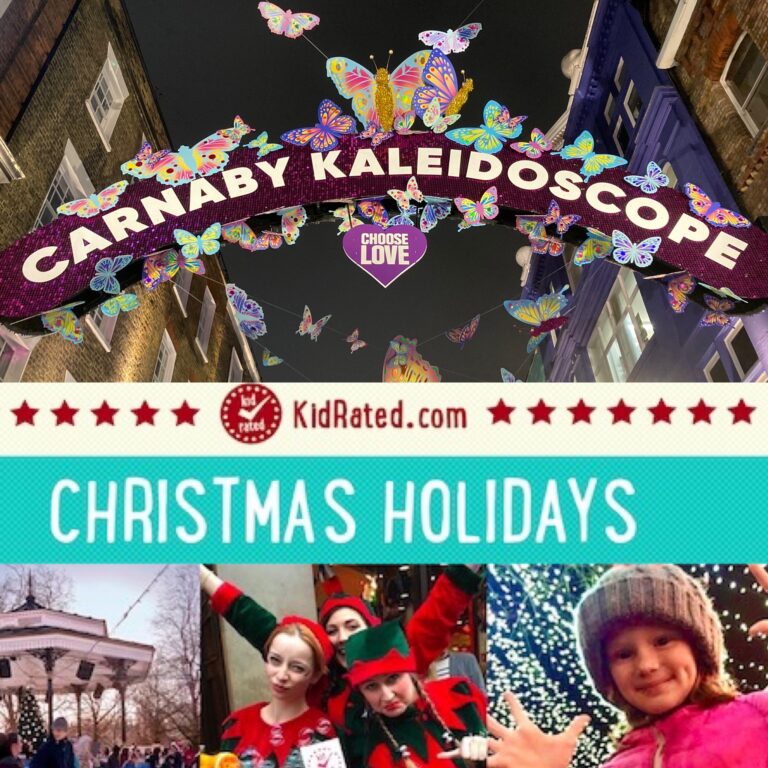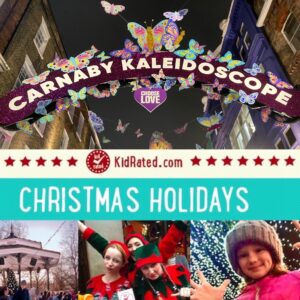 "Remember, no man is a failure who has friends!" – It's a Wonderful Life (1946)
Some may say wandering through Christmas Markets is a perfect day spent with family. They really do get kids into festive spirit while parents sneakily purchase those extra special stocking fillers. We are so pleased many of London's iconic markets are back in business – brimming with laughter, carol singers, arts and crafts, mulled wine, mince pies and bites, sparkling light installations as Santa waits patiently in his grotto.
Any excuse to get your kids and teens on the hunt to discover the magic of our great city!
1. Southbank Winter Market
Southbank Winter Market is now open, brimming with festive treats your teens will adore. Parents can browse stocking fillers, secret santa gifts, decorations and crafts at our selected market stalls.  Keep your belly merry with savoury plates of truffle burgers, fish wraps or gourmet cheese toasties; winter classics like fondue, bratwurst and eggnog; and mince pies, dutch pancakes and other sweet treats. Drink hot choc and be merry by the River Thames this weekend!
Where: Queens Walk, Southbank Centre
When: Sun – Thurs 11am – 10pm, Fri & Sat 11am – 11pm
Until 24th December
2. Selfridges Market on the Mews
There is nothing like a Selfridges Christmas – browsing through London's popular store and gazing at all of Oxford Street's Christmas lights is exciting enough. The Christmas Market on the Mews is open for it's second year, with influences by the founder of Street Feast. Grab your own sustainably grown Xmas tree, let your kids ride the Helter Skelter and watch Santa perform as you browse the selection of delicious food stalls up and down the mews. Plus, Selfridges' loos have been rated 10 / 10 for child friendlyness!
Where: Edwards Mews, Selfridges London
When: 4–9pm on weekdays & 12–9pm at weekends
Until 24th December
3. Winter Wonderland
The UK's most iconic festive event, Winter Wonderland has announced it will be making its grand return in November 2021, after a one-year hiatus and difficult Christmas for many in 2020. With daily shows from family favourite Zippos Christmas Circus to the brand-new and exclusive Cirque Berserk Regenerate show, and the return of the UK's biggest outdoor Ice Rink; there really is something for the whole family to enjoy. Santa Land, Hyde Park Winter Wonderland's magical one-stop shop will transport visitors to the North Pole, where they'll find Santa's Grotto, a 45m Ice Slide and a host of family-friendly rides including Santa's Spinning Coaster to Penguin Bumper Cars, Santa's Flying Sleigh Ride and more. 
Where: Hyde Park, West London
When: 10am – 10pm
Until 3rd January 2022
4. Christmas in Leicester Square
One of London's most iconic spaces is in collaboration with Underbelly to provide a delightful Christmas Market full of food, drink and entertainment. Why not treat your older kids with tickets to the exciting cabaret show La Clique or take the little ones to events such as Baby Loves Disco and The Bubble Show? The Christmas Market remains free, with or without a show ticket, but there's plenty more to explore in the heart of our great city.
Where: Leicester Square, Central London
Until 9th January 2022
5. Christmas By The River, London Bridge
In sight of Tower Bridge and The Tower of London, wander along the Thames and grab some stocking fillers from Christmas By The River market. Enjoy yummy food from the pop-up stalls along the bank and make sure to treat yourself to a steaming glass of mulled wine and cheers to the festive season!
Where: London Bridge City, Southwark, Central London
When: Sun – Wed: 11am – 9pm, Thurs – Sat: 11am – 11pm
Christmas Eve: 11am – 5pm, New Year's Eve: 11am- 8pm 2nd January: 11am – 5pm
Until 31st December
6. Greenwich Christmas Market
Another excellent place to pick up unique gifts is Greenwich Market, full of arts and crafts, jewellery and fashionable clothing. Expect lots of seasonal food and drink to keep you well-fuelled while you browse, too. While you and your family are in the area, you should check out Greenwich Grotto, where your kids can meet Santa and tell him all their christmas wishes (while you listen in attentively). All funds go to Greenwich & Bexley Community Hospice. Get something and give something back!
Where: Greenwich Market, Cutty Sark, South East London
When: 10am – 5.30pm
Open for the whole Christmas period
7. Stepney Christmas Market
Stepney City Farm is a three-acre working farm, and a unique provider of environmental education and outdoor learning in Tower Hamlets, London. The Farm is free and open to visitors six days a week, engaging communities through a varied volunteering programme, green-care activities, educational workshops for nurseries, animal-assisted dementia intervention sessions and a range of food growing initiatives to raise awareness of sustainable agriculture.
For the second year running, City & Country Farmers' Markets and Stepney City Farm will be co-hosting a Christmas Market at the venue, featuring 25 stalls of seasonal produce and crafts, live music, carol singers, and craft activities, plus restaurant pop-up by acclaimed chef Ben Tish!
Where: Stepney City Farm, Stepney Way, East London
When: 10am – 4.30pm
8th December
8. Winter Garden at Flat Iron Square
You've got to take your family to see Flat Iron Square's transformation into a winter garden this year, with over 40 pine trees, lights, bookable 'Christmas Booth' packages (perfect for Xmas parties) and an exciting events. So, dig out your best (or worst) Christmas jumper, stick on a Santa hat and get into the spirit with hip hop karaoke, live dj's and much much more.
Where: Flat Iron Square, 53b Southwark St, South East London
16th November – 23rd December
9. Borough Market
Borough Market is a fun day out anytime of the year but it becomes even more magical at Christmas. Take your kids for a sing-along with the Christmas choir and taste test all the seasonal goodies from the market's independent traders – including yule logs, sprouts, cheese and wine. From December 7th – 9th, Borough Market's Festive Kitchen will begin, with guest chefs sharing tips and tastings to inspire your Christmas feasting. On December 15, the market's expert cheesemongers will be hosting an Evening of Cheese, providing tips on how to create your own Xmas cheeseboard. Don't miss out on all these incredible events!
Where: Borough Market, Southwark Street, South East London
When: 10am – 6pm
Until 9th January 2022
10. Christmas Canopy Market,  Kings Cross
Welcome the Christmas edition of Canopy Market, packed with cheese, festive treats, handpicked indy designer-makers and handmade craft as well as a host of street food and drinks options, including a craft beer bar, natural wines and gin bar. Check out the amazing events taking place such as the Vegan Christmas Market (3rd- 5th December), Festive Workshops & Wine Tastings (10th-12th December) and the Canopy Gifting Weekend (17th-19th December), where you can make your own presents by hand!
Where: West Handyside Canopy, Kings Cross, North London
Until 23rd December
11. Eccleston Yards, Christmas Market
Not only does Eccleston Yards have live music and entertainment, the Christmas Market is perfect for families to roam and discover handcrafted homeware, accessories, jewellery, and too-good-to-miss baked goods. There are many other exciting events taking place in the area, such as Christmas Workshops with MasterPeace, Kids for Kids Candle Lit Christmas Concert as well as the popular St Paul's Foundation Carol Service.
Where: Eccleston Yards, Victoria, London
When: 11am – 5pm
Until 19th December
12. Crafty Fox Market
Do your bid to support budding artists this Christmas by visiting the Crafty Fox Market at Mercato Metropolitano this winter. Expect pop-up stalls from popular traders such Lilou Bijoux, Stitch School, Emily Lupin Studio and cult-favourite The Boob Pot Company. Inspire your little creatives and find something for everyone at this two-day extravaganza.
Where: Mercato Metropolitano, Newington Causeway, South East London
When: 11am – 5pm
4th. – 5th December
13. DIY Independant Ceramics Market
DIY's Independent Christmas Ceramics Market unites a community of incredible artists & potters, providing a unique opportunity for market-goers to buy affordable ceramic artwork, chat to the maker, and grab a mouth-watering bite to eat. A sub-section of The London Design Festival, the 100 ceramicists include current students, up-and-coming graduates, as well as established ceramic artists.
Where: Truman's Social Club, Walthamstow, East London
When: 11am – 6pm
Sunday 12th December
14. Christmas Fair Weekend at Fulham Palace
With over 60 stalls of foods and gifts, the Christmas fair weekend at Fulham Palace is not to be missed. After buying a few pressies and wolfing down a mince pie or two, why not take explore the wonderful festivities taking place with your family? There's children's storytelling sessions, live instrumental music, face painting and carols sung by local choirs sung in the Tudor courtyard.
Where: Fulham Palace, Bishop's Avenue, South West London
When: 10am- 4pm
Saturday 27th – Sunday 28th December
15. Covent Garden Christmas Village
This Christmas at Convent Garden has already proven to be the most magical yet. This year sees the return of  the legendary Christmas tree, an immersive LEGO installation, mulled wine stalls and daily snowfall your kids will adore. Disney's Frozen have taken over this festive season to complete the ocassion! All this can be found in the open air Piazza with the surrounding streets of the West End.
Where: Covent Garden, West Central London
9th November – 3rd January 2022
16. Maltby Street Christmas Night Market
Maltby Street Market warmly invites you and your family to an afternoon of winter feasts under the twinkling lights of London's most picturesque railway arches. As well as browsing through mouth-watering food stalls, you will have the opportunity to pre order a luxurious hamper just in time for Christmas. All this, of course, will be accompanied by the traditional sounds of carolers nearby.
Where: Maltby St, Rope Walk, South East London
When: Saturday 10am – 5pm, Sunday 11am – 4pm
30th November – 21st December
OUTSIDE LONDON
17. Kingston Christmas Market
Go back in time to the traditional Christmas Market of Kingston-upon-Thames, located on the outskirts of London. Discover over 40 wooden cabins full of stocking fillers. Head to Alpine Village and cosy up next to the fire pit with a bag of roasted chestnuts as the kids enjoy a ride on the vintage carousel. Feast on a hog roast roll, warm up with a mug of mulled wine and enjoy live entertainment under twinkling fairy lights.
Where: Kingston Christmas Market is spread over two main areas. Ancient Market Place in the centre of the town between Clarence Street and High Street. Alpine Village is located on the front lawn of All Saints Church, directly opposite John Lewis. Both areas are fully pedestrianised.
Until 24th December
18.  Manchester Winter Funland
This Winter Wonderland Funland experience down in Manchester is a delight for the whole family, with limitless adventurous rides, games, circus activities, food and more. Your kids can show off their skills skating along the gigantic rink in the centre of the fair as well as meet clowns and acrobats at the extravagant Christmas Circus. Expect all the trimmings of your traditional circus with sweet and salty popcorn with a side of candyfloss.
Where: B.E.C Arena, Longbridge Rd, Trafford Park, Manchester
Ticket Price: £20.00 per person, under 3s go free
18th December – 22nd January 2022
19. Stratford-upon-Avon Victorian Christmas Market
This spectacular Christmas Market in Stratford-upon-Avon, a 3 hour drive from London, is a themed event where stall holders and attendees dress in Victorian costumes. Expect entertainment throughout the town; a stage in Henley Street will host a programme of performances, traditional funfair at the bottom of Wood Street or simply browse through the Rother Street market area. A fun day out for all the family!
Where: Henley Street, Stratford-upon-Avon
Thursday 9th – Sunday 12th December
20.  Norwich's Tunnel of Light
Get ready to feel festive! Norwich is a wonderful place to spend a winter evening. The Tunnel of Light, in association with Phoenix Events, has returned with over 57,000 LED lights! The city centre is also decked with Christmas lights as well as breathtaking projections on Norwich Castle. While you are there, be sure to check out the Clutter City Christmas Market or even dine in your own pop-up igloo and celebrate the right way.x
16th November – 5th January 2022
    Looking for more things to do in London at Christmas?