London's Top Christmas Pantomimes and Performances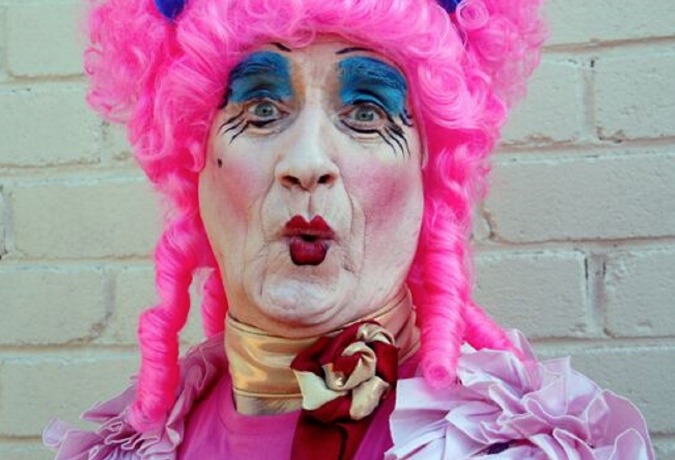 We all love a good pantomime. It's the perfect activity for those days between Christmas and New Year, or really any time in the Christmas period. Oh not it isn't! Oh yes it is!
Even if you find the jokes a little tired, your kids will undoubtedly love the slapstick humour – and as we always say, if they're happy, we're happy.
You can also think of it as a final act of goodwill for the year as you're not only treating the kids but also giving our hard working British celebrities a bit of pocket money in return for being booed and hissed.
So without further ado, here's our Top Festive Pantomime and Performances for 2021. For obvious reasons you should check details before booking as Covid is still around and definitely "Not Behind You!"
Have a watch of our #KidRatedLoves Pantos video too and see our guide to Things To Do At Christmas.
PantoLand at the Palladium
Join The London Palladium for its annual Christmas pantomime.
Enjoy top comedy and lots of jokes for kids and adults with the return of  Pantoland at the Palladium, which features Donny Osmond, Julian Clary, Nigel Havers, Jac Yarrow, Gary Wilmot and Paul Zerdin.
4th Dec – 9th Jan 2022

The Snowman at The Peacock Theatre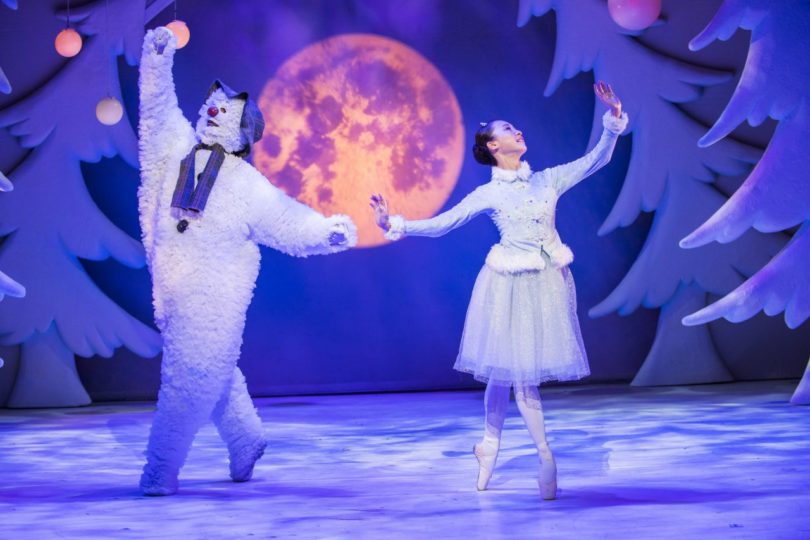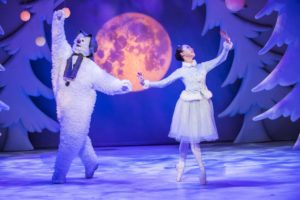 This beautiful stage adaption of Raymond Briggs' children's book puts the UK's favourite Christmas film to shame. Allow your kids to be transported the wintery wonderland of a boy and a snowman that comes to life.
With music and lyrics by Howard Blake, including Walking in the Air, choreography by Robert North, directed by Bill Alexander, alongside Ruari Murchison's enchanting design combined with Tim Mitchell's spectacular lighting, The Snowman has a mix of dance, live music, storytelling and magic to delight your kids this Christmas.
20th Nov – 2nd Jan 2022

Potted Panto at Garrick Theatre
Your mission – choose you choose to accept it – is to squeeze seven classic pantomimes into 70 minutes?
Get down to the Garrick Theatre, where the double Olivier nominees Dan and Jeff bring on the hilarious Potted Panto, which has been running for 10 years. You won't regret it!
11th Dec – 9th Jan 2022

Magic Goes Wrong
Another gem from Mischief Theatre – the award winning team behind The Play That Goes Wrong; The Comedy About a Bank Robbery; Peter Pan Goes Wrong and much, much more.
This show combines all the hallmarks of the Goes Wrong Team with tricks and illusions designed by Penn and Teller. And the upshot is a hilarious comedy show with some jaw dropping stunts. Suitable for older kids and teens.
21st Oct – 27th Feb 2022

Red Riding Hood at the Theatre Royal Stratford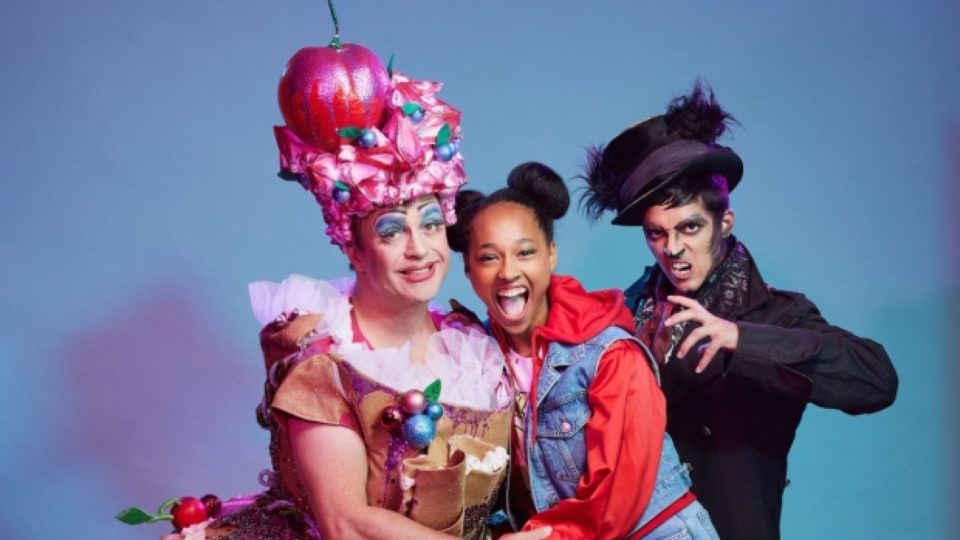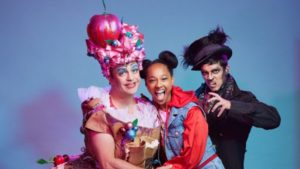 Come and see panto done properly! Expect wacky and wonderful sets and costumes with hilarious gags to make the whole family giggling. We guarantee a brilliant night out for the young and grandparents alike. This year's performance is Red Riding Hood – with a twist, so what are you waiting for? #StratfordPanto
27th Nov – 31st Dec 2022

A Christmas Carol
It wouldn't be Christmas without at least one production of the Dickens classic taking place somewhere. And we've got TWO we want to talk about.
The first is A Christmas Carol at The Old Vic. 
This adaptation by Jack Thorne has become a regular fixture at the theatre with Paterson Joseph, Rhys Ifans and Andrew Lincoln all playing Ebeneezer Scrooge in the past.
This year Stephen Mangan will be playing Dickens' anti-hero with support from Nicola Espalade and Karen Fishwick.
13th Nov – 8th Jan 2022

The second production is being staged at the recently restored and reopened theatre at Alexandra Palace Theatre.
Mark Gatiss has not only written this adaptation, he stars as Jacob Marley in the classic winter ghost story alongside Nicholas Farrell as Scrooge.
Filled with Dickensian, spine-tingling special effects, prepare to be frightened and delighted in equal measure.
26th Nov – 9th Jan 2022

Cinderella at The Gillian Lynne Theatre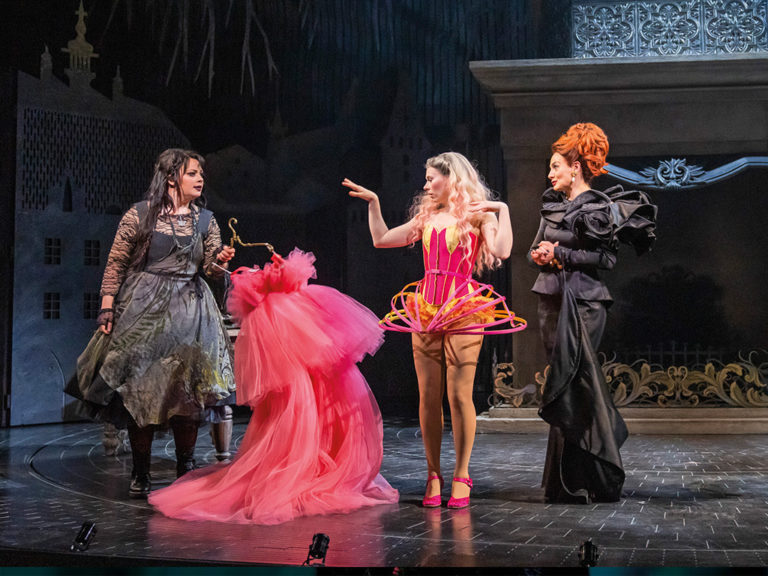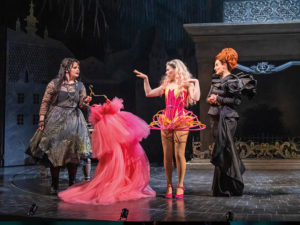 The much-anticipated World Premiere of Andrew Lloyd Webber's Cinderella opens this October reimagined as a musical comedy written by Oscar winner Emerald Fennell (Promising Young Woman) and lyrics by Tony & Olivier award winner David Zippel (City of Angels).
Welcome to Belleville! The most aggressively picturesque town in the history of the world, populated exclusively with gorgeous townsfolk who stop at nothing to achieve perfection. Belleville is fairy tale come to life: a place where you can't move without falling over a wishing well or a quivering milkmaid. Maintaining this façade is a full time job, and one that is taken very seriously indeed.
22nd October – 22nd May 2022

Jack and The Beanstalk at The Hackney Empire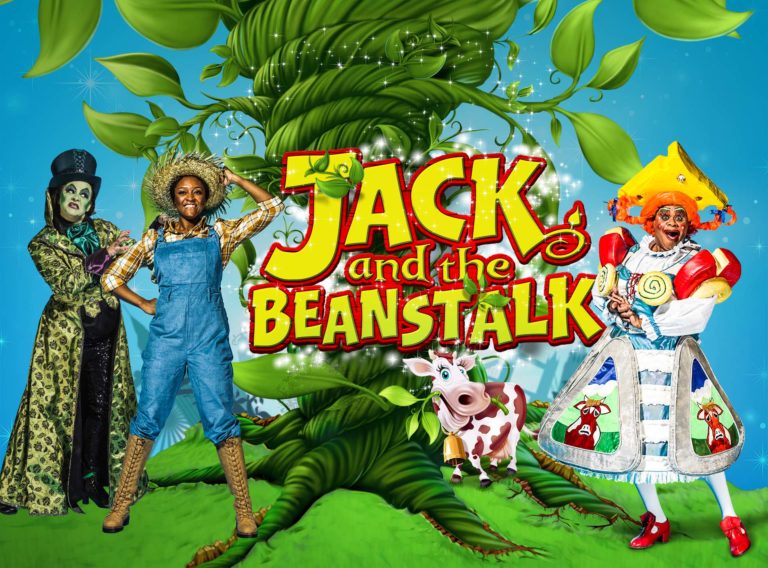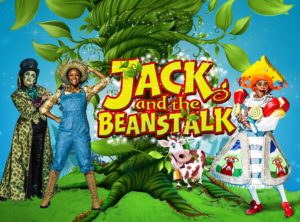 Join Jack on his journey up an enchanted beanstalk as he tries to outwit a rampaging giant, all with the help of his larger-than-life mum! This year's production of Jack and the Beanstalk at The Hackney Empire welcomes Olivier Award-winning Clive Rowe, as well as many of the familiar faces.
Book today to guarantee some much-needed magic for your loved ones this panto season. With tickets starting at just £10, there's no need to sell the family cow!
20th November – 2nd Jan 2022

Everafterm – A Mixed Up Fairy Tale at the Chickenshed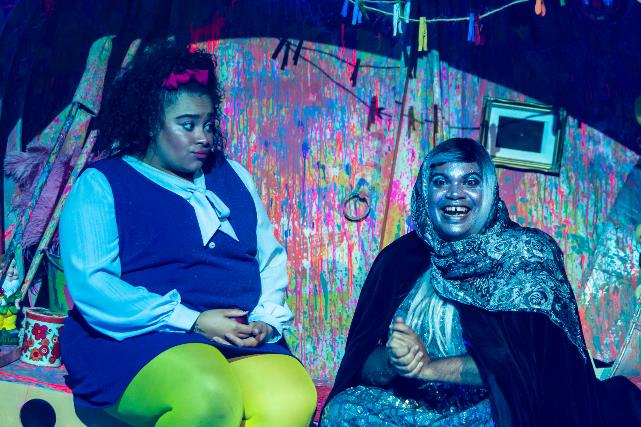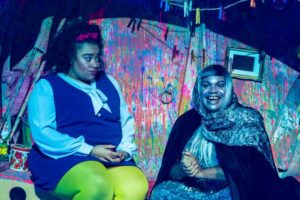 Chickenshed is thrilled to announce the return of its Christmas Show with EverAfter. Featuring their famously large and amazingly diverse cast, this mixed up fairytale will take your kids on a dazzling and unforgettable journey.
When Hansel and Gretel are left to fend for themselves in the Wild Woods, a series of events is set in motion, taking the two children on a journey through some of our best loved fairytales. Come and be enchanted by mischievous Princesses, who dance until their shoes are worn out; meet – at least one – wicked stepmother intent on revenge; sympathise with Hansel and Gretel's father, who searches the forest for a sign of his beloved children; and laugh, boo and hiss at the man with no name…
24th November – 8th January 2022

Peppa Pig's Best Day Ever! at The Theatre Royal Haymarket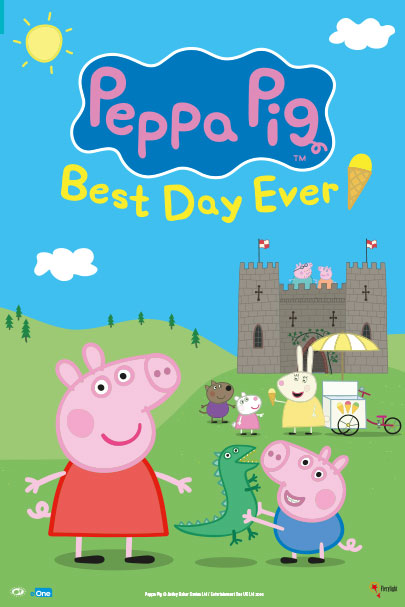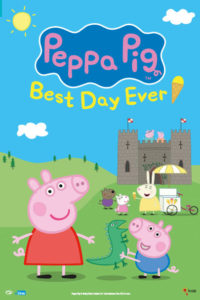 Peppa Pig is excited to be going on a day out with George, Mummy Pig and Daddy Pig – it's going to be her best day ever!
Get ready for a road-trip full of adventures, from castles to caves, dragons to dinosaurs and ice-creams to muddy puddles. Prepare for the brand new Peppa Pig Live show packed full of songs, games and laughter, it really is the best day ever for mini Peppa Pig fans!
2nd – 10th December 2022

Dick Whittington at The New Wimbledon Theatre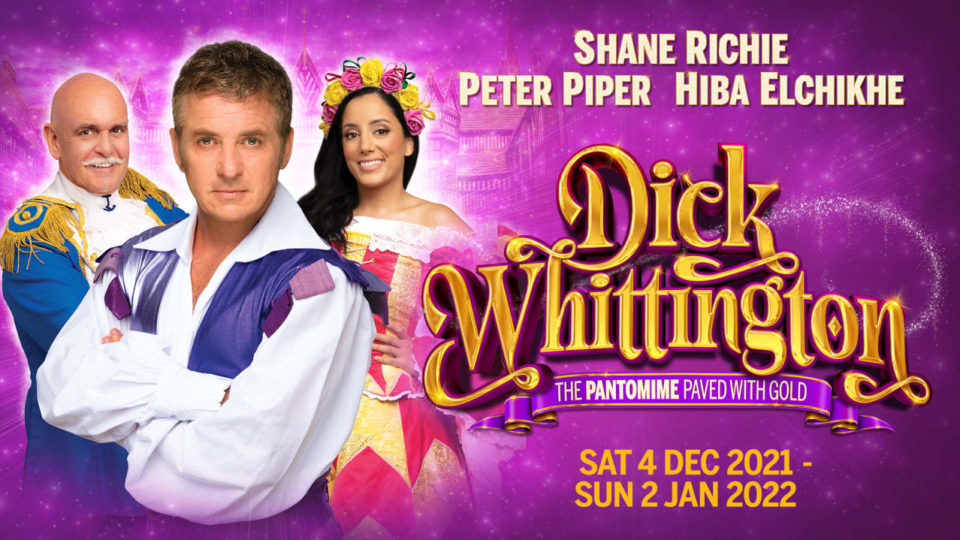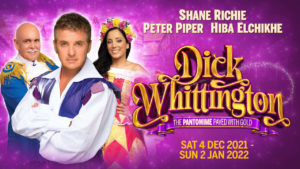 Join cult favourite Dick Whittington and his cat Tommy as he seeks fame, fortune and happiness in his attempt to become the Lord Mayor of London. Can he outwit the evil rodent King Rat, free London from his team of revolting rodents and win the beautiful Alice's hand in marriage? Find out in the ultimate magical pantomime adventure!
Starring Shane Richie (EastEnders, Flushed Away), Peter Piper (Coronation Street) and Hiba Elchikhe (Everybody's Talking about Jamie).
4th Dec – 2nd Jan 2022

Hex at The Olivier Theatre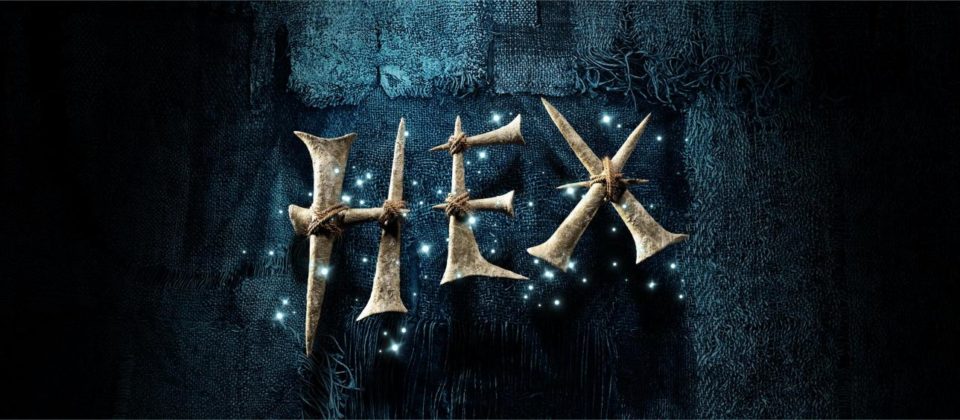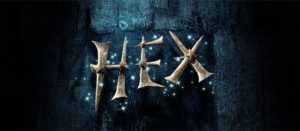 Deep in the wood, a lonely fairy longs for someone to bless. When she is summoned to the palace to help the princess sleep, her dream turns into a nightmare and her blessing becomes a curse. Soon, she is plunged into a frantic, hundred-year quest to somehow make everything right.
Check out Rosalie Craig as 'Hex' in this original retelling of Sleeping Beauty: a mythic, big-hearted new musical that tells the story of beyond the waking kiss.
4th Dec – 22nd Jan 2022

The Tiger Who Came To Tea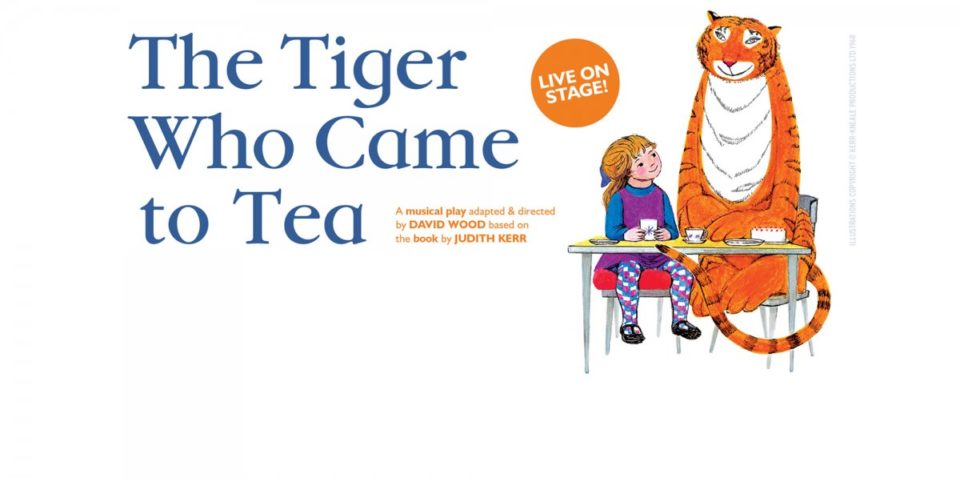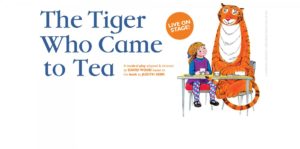 Direct from the West End, The Tiger Who Came to Tea is back at artsdepot just in time for Christmas.
Join the tea-guzzling tiger in this delightful family show packed with sing-a-long songs. Don't miss this stunning stage adaptation of the classic tale of teatime mayhem… expect to be surprised! A musical play adapted and directed by David Wood, based on the book by Judith Kerr.
6th Dec – 3rd Jan 2022

Matthew Bourne's Nutcracker!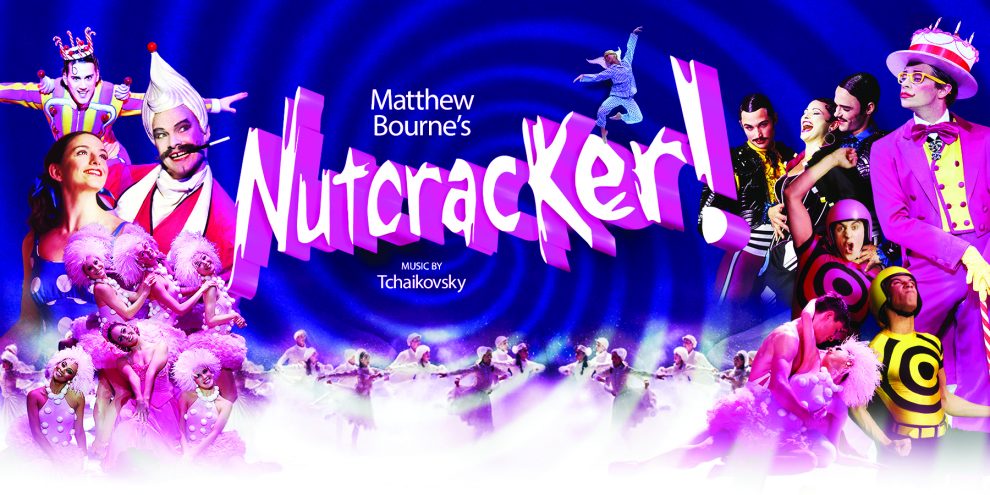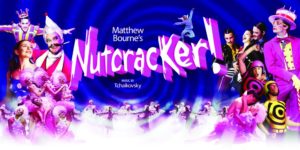 It's a Nutcracker like no other, adored by critics and audiences. Matthew Bourne's Nutcracker! follows Clara on her bittersweet journey from Dr. Dross' Orphanage to a scrumptious candy kingdom of Sweetieland, influenced by the lavish Hollywood musicals of the 1930's.
Tchaikovsky's gorgeous score and Anthony Ward's bright sets and costumes create a charming interpretation of the traditional Christmas favourite.
7th Dec – 30th Jan 2022

Gangsta Granny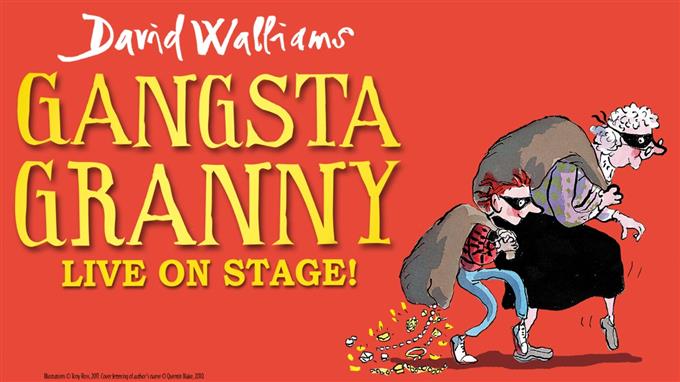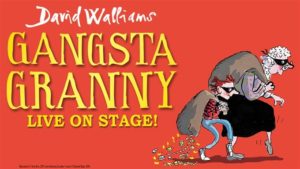 It's Friday night and Ben knows that means only one thing – staying with Granny! There will be cabbage soup, cabbage pie and cabbage cake, and Ben knows one thing for sure – it's going to be sooooooo boring! But what Ben doesn't know is that Granny has a secret – and Friday nights are about to get more exciting than he could ever imagine, as he embarks on the adventure of a lifetime with his very own Gangsta Granny!
For your kids who love anything written by David Walliams.
9th Dec – 9th Jan 2022

Wolf Witch Giant Fairy at The Linbury Theatre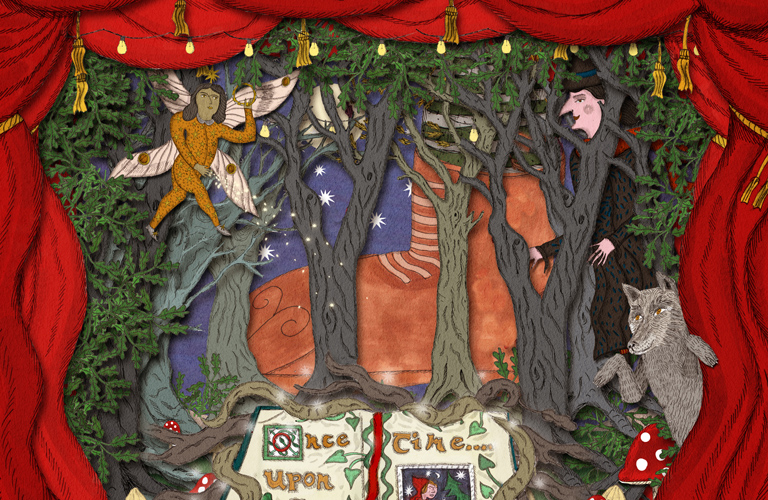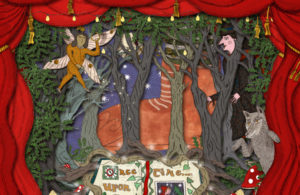 Wolf Witch Giant Fairy, a wild folk opera of music, mischief and magic, is a new collaboration between The Royal Opera and the always innovative Little Bulb, who return to the Linbury Theatre in this new family-friendly show for Christmas.
10th Dec – 3rd Jan 2022

Five Little Christmas Monkeys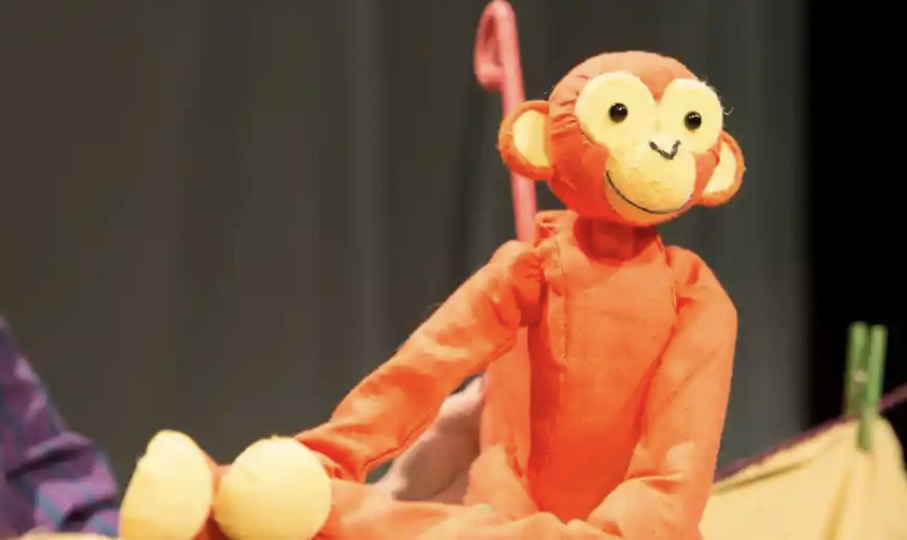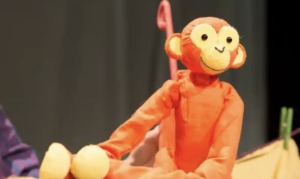 From makers of the very popular Dogs Don't do Ballet (Little Angel Theatre) bring the beloved song Five Little Monkeys to life. Get ready for bold, engaging puppets and wonderful as well as unexpected household objects transform into the doctor, warning "NO MORE MONKEYS JUMPING ON THE BED!"
The show encourages curiosity about numbers and counting through playful humour and music. With puppets designed and made by award-winning artist and illustrator Frances Barry, this is a wonderful and feel-good Christmas show for your kids.
14th – 19th December 2021

Pinnochio at The Orange Tree Theatre
The Orange Tree Theatre is an award-winning, independent theatre. The community is widely recognised as a powerhouse that creates high-quality productions of new and rediscovered plays, entertaining 70,000 people across the UK every year.
Hugo is bored, lonely and needs a friend, so his mum makes him his very own Pinocchio, setting them both on an adventure to the top of a snowy mountain, out to pleasure island and into the belly of a wiggly whale! With puppetry and original music, let your kids widen their imagination this Christmas.
A fun, interactive show for anyone aged 3 to 103 about the adventures we can have when we pretend, created by OT Community director Liam Shea.
14th December – 31st December

BUY TICKETS WITH KIDRATED FOR EXCLUSIVE DEALS AND OFFERS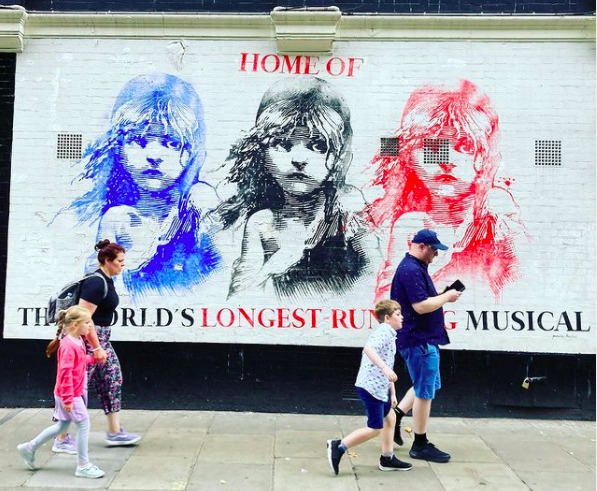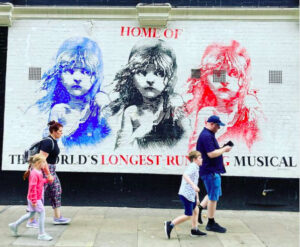 Things to do in London at Christmas