October Half Term & Halloween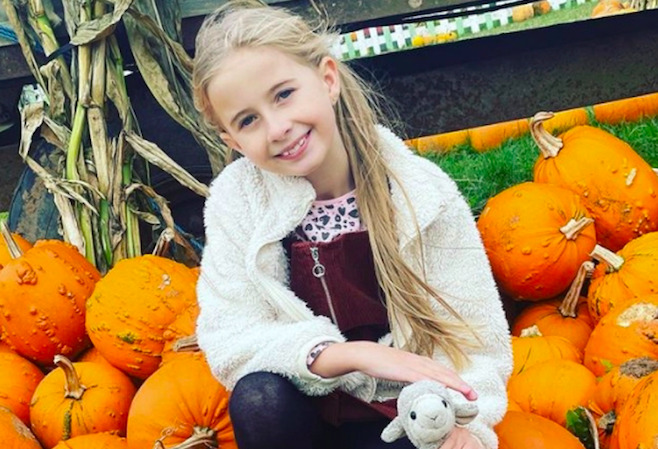 KidRated's guide to the best kids and teens activities over the October Halloween half-term. From must-see theatre shows to fascinating museums and exciting Halloween themed attractions and a few hidden gems, our guide has something for everyone.
Just like last year, we've hunted down the best activities for big kids, little kids, and those discerning teenagers. But we're always open to your suggestions!
Share your finds with us at info@kidrated.co.uk, and we might just add them to our ever-growing list of kid-approved activities. Get ready for a week of adventure, ghostly fun, and unforgettable memories!
Don't forget to K-Rate your experiences and share your spooky halloween costumes with us! #KidRated @KidRated


ALLY PALLY'S FIREWORKS FESTIVAL
This is the 150th birthday year of Alexandra Palace and they've been doing fireworks for over 140 of those! So expect another amazing couple of nights of celebration, with wall-to-wall entertainment, right from the gates opening.
Simon Fell, the Festival Director says, "There is something for everyone, entertainment of all shapes and sizes, building up to the best display London has to offer. We definitely like to bring visitors that festival experience – they don't call us the 'Glastonbury of Fireworks' for nothing!
So expect – Food-scoffing, beat-blasting, ice-skating, movie-watching, beer-swilling, festival of epic proportions. And if that wasn't enough Elvis and Kylie will be appearing (in tribute act form). Plus live music, DJs and a full on funfair to keep the kids entertained.
But for the kids it will be all about the fireworks, the huge bonfire and the fire acts! Click here for more details….
3rd – 4th November
Venue: Alexandra Palace, Alexandra Palace Way, London N22 7AY
Polka Theatre
Polka Theatre are famous for empowering children to navigate their world through inspirational theatre and creative experiences. The collective brings communities together, creates ground-breaking theatre and enables a playful space to improve children's mental health and wellbeing. There's lots to enjoy during the half-term holiday period including:
Under the Little Red Moon – suitable for kids from 18 to 24 months old, this production explores the development of language with the help of music and movement. Running from 18th to 22nd October.
Oh No, George! – running from 19th to 29th October, this is about a dog that wants to be good but can't resist temptation. There's also a book-signing with author Chis Haughton on 24th October. Suitable for ages 3+.
A Midsummer Night's Dream – suitable for kids aged 6+, this take on Shakespeare's famous play used a mixture of shadow imagery, natural images and music to tell the tale. Shows run from 25th to 29th October.
The Star Seekers – an out of this world experience for 3 to 8 year olds, this is an interactive show that explores the galaxies, the solar systems shooting stars and planets through songs, silliness and anti-gravity antics.
Alternatively if you'd like to give your active kids some release, why not sign them up to one of the many Polka club's? There is something running for all ages – Baby Explorers (0-8 months), Creative Explorers (18 months – 3 years), Act 1 (4-6 years old) and Act 2 (7-9 years old). Prices and dates vary.
All half term
National Youth Theatre – Start Up Half Term
This five-day course, Start-Up Half-Term is the perfect introduction to the National Youth Theatre's approach to ensemble theatre making open to everyone aged 11-14. Using story-telling, chorus, character and song, your pre-teens will develop acting talents and learn to work as part of an ensemble.
This engaging program offers young aspiring actors and performers the chance to immerse themselves in the world of theater. With expert guidance and workshops, kids can explore their dramatic talents and even put on a Halloween-themed showcase.
The course uses storytelling, chorus, character and song, to help kids develop their acting talents and learn to work as part of an ensemble. This five-day course is the perfect introduction to the National Youth Theatre's approach to ensemble theatre and is open to anyone aged 11 to 14.
Classes will run over five days, Monday – Friday 10am – 5pm and places are limited so book early to avoid disappointment. It's the perfect way for young talents to shine this spooky season!"
Admission
Cost: £240
Number of participants: 24
Places are limited so book to avoid disappointment
23rd – 27th October
Family Workshops at Shakespeare's Globe
Family Storytellings (ages 5-12)
Gather the family for an interactive storytelling some of Shakespeare's most loved plays, led by one of the Globe's practitioners. Storytellings this Half Term include:
The Winter's Tale Storytelling
Family Workshops (ages 5-8 and 9-12)
Interactive workshops for the whole family take place in one of the Globe rehearsal room, led by a highly experienced practitioner. Activities and games will help you explore the play, and you'll even get to peek inside the Globe Theatre to hear about the history of Shakespeare's London and the theatrical world he created. Family Workshops this Half Term include:
Macbeth Family Workshop 5-8 and 9-12
The Winter's Tale Family Workshop 5-8 and 9-12
Romeo and Juliet Family Workshop 5-8 and 9-12
Young Actors Short Courses (ages 8-10)
These short courses will run across five half-days this half term. Led by Globe practitioners, this interactive course is designed especially for aspiring actors, including a tour of the Globe Theatre and culminating in a small sharing of work. 
Guided Tours (ages 7-11)
Our Family Guided Tour runs throughout autumn. These are a great way to introduce younger visitors to Shakespeare's London and theatrical world. During October half term, families can also join a special family-friendly spooky guided tour of the Globe Theatre on our Ghosts & Ghouls Family Tour. 
Covent Garden Pumpkin Market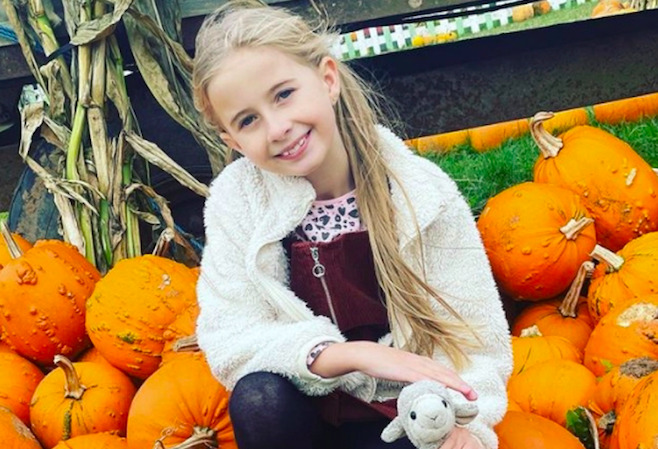 Get ready for a Halloween extravaganza at Covent Garden's Pumpkin Market! This seasonal event brings over 200 pumpkins, squashes, and gourds to the famous piazza, making it the perfect destination for some family-friendly Halloween fun.
Head to Covent Garden's Apple Market, which will be transformed into a haven of fresh produce, including pumpkins in all shapes and sizes for carving and decorative squashes to inspire your autumnal creativity. As you explore the Pumpkin Market, you'll be greeted with delightful fresh flower displays by Maison De Fleurs, adding to the festive atmosphere.
But it's not just about pumpkins – Covent Garden's food and drink outlets are joining in on the Halloween fun. Satisfy your taste buds with Halloween-inspired treats and pop-ups from various vendors – from limited edition hot drinks at Whittard of Chelsea to seasonal macaron boxes at Ladurée, and so much more…
Visit Covent Garden this Halloween weekend to immerse yourself in the full bounty of autumn and enjoy a day filled with pumpkins, treats, and festive delights for kids of all ages!
20th October to 31st October
Admission
Ages: Suitable for all
Price: Free Entry
The Making of Harry Potter
If you haven't booked early chances are the Potterheads will already have snapped up all the tickets for the snappily titled Warner Bros. Studio Tour London – The Making of Harry Potter.
Your kids are invited to learn the moves behind a wand combat scene, just like the Battle of Hogwarts, in a live duel with Death Eaters. Watch them shriek in excitement as they learn a sequence from the famous battle scene and practice spells on Death Eaters during your visit. Instead or aswell as this day of activity, your family can discover the making of film making by walking in the footsteps of Harry Potter in this grand film full of costumes, wands and surprises.
Remember it costs an arm and a leg though – so if you are planning to go make sure you visit our Partner Page here for some great offers on tickets. And definitely read this handy guide about how to make the most of your money when you're there.
If you're looking for a cheaper alternative try The Harry Potter Photographic Exhibition in Covent Garden. Here you can walk through multiple themed rooms that are decorated with props, set piece recreations, and massive behind-the-scenes images. Book your tickets here.
As well as viewing the numerous photos that span all eight Harry Potter films, Fantastic Beasts and Where to Find Them, Crimes of Grindelwald, and the Cursed Child stage play, you'll have the chance to read and listen to hundreds of magical facts and secrets from the film sets.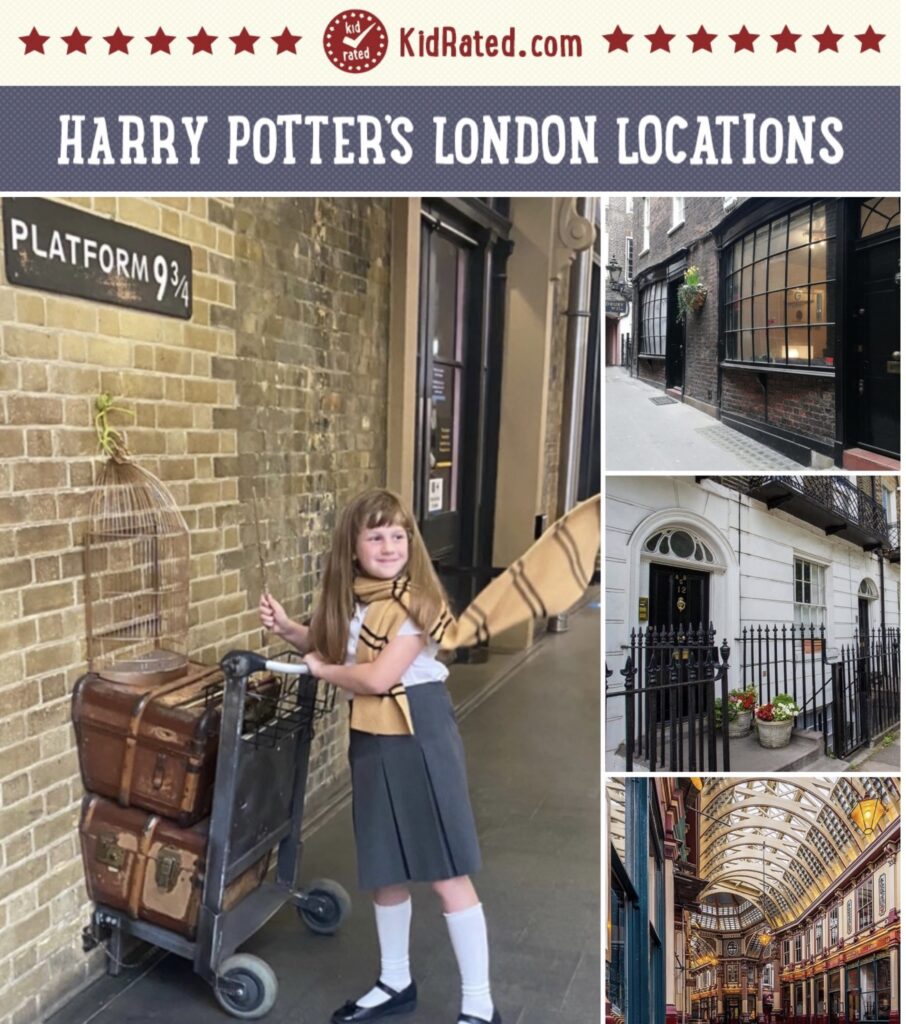 SEA LIFE LONDON Aquarium: Tricks and Treats
Dive into an extraordinary adventure at SEA LIFE London Aquarium this Halloween! Explore the enigmatic world beneath the waves and encounter eerie creatures like the formidable Wolf Fish and the elusive Octopus. Are you up for the challenge of solving 'spook-splash-tic' puzzles while filling out your activity sheet along the way?
Discover the secrets of these astonishing, 'scary-not-scary' sea creatures and even earn some fantastic SEA LIFE Halloween treats as you go! You'll also get to explore the other zones which have over 500 species.
21st October – 5th November
Admission
Ages: 6+
Price: Adults from £28
Wondrous Wetlands Adventure at London Wetland Centre
London Wetland Centre in Barnes presents an exciting array of interactive family activities for the October half term. Embark on an enchanting journey through the wetlands with an interactive trail and put your bravery to the test with the Spookometer.
Are you brave enough to reach into the mysterious snake box, strike a pose with a friendly bat, or get up close and personal with a curious toad? The October half term is filled with free family activities, including pond-dipping sessions, Rainbow Nature Art workshops, enchanting potion-making sessions, and the delightful mud kitchen.
21st October – 29th October
Admission
Ages: 4+
Price: From £11
LEGOLAND WINDSOR: Brick or Treat
In 2023, the mischievous LEGO Monsters are taking control at LEGOLAND® Windsor Resort for Brick or Treat! They're throwing a Monster Party to celebrate their favourite season, and you're invited.
Join in the festivities with the return of the delightfully frightful 4D movie, 'The Great Monster Chase,' get your hands busy with awesome themed LEGO builds, witness the fangtastic Monster Jam show on the Harbour, and brace yourself for the return of 'Monster Street'.
Until 5th November
Admission
Ages: 2+
Price: From £34
Chessington World of Adventures: Howl o' Ween
Prepare for a dose of spine-tingling fun at Chessington this October! Their FaBOOlous Halloween event is back to thrill the entire family on select weekends and during half term. With entertainment that caters to all ages, rides that come alive at dusk, spook-tacular Halloween fancy dress competitions, and the exciting new trick or treat experience, Enchanted Hollow, this is an event you absolutely can't miss!
7th to 8th and 14th to 30th October
Admission
Ages: 12+
Price: From £37
Shrek's Adventure! London: Scared Shrekless
Get ready for a spine-tingling Halloween adventure at Shrek's Adventure! London, where Shrek himself can't get enough of the spooky season. Young guests and their families can embark on a thrilling journey through Far Far Away. Plus, don't miss the chance to snap a photo with a friendly witch before she disappears into the night!
21st October to 5th November
Admission
Ages 3 – 12
Price: £30 for adults on the door but £24 if booked online in advance.
Horrible Histories presents Terrible Thames
Horrible Histories proudly presents their wonderfully wicked tour of the Terrible Thames. So climb aboard and prepare to hear the horrible history of the most famous river in the world!
Kids will tremble in terror at the Tower, sizzle at the Savoy and hold onto their heads at London Bridge as you escape from Execution Dock!
Give your kids a taste of British History in disguise as they dive into the stories of King Henry VIII, Anne Boleyn, Julius Caesar, the Duke of Wellington, Queen Boudicca, Jack the Ripper and Captain Kidd, in this history of the Thames with the nasty bits left in.
Hurry, the last cruise for 2023 is on 29th October!
Until 29th October
Admission
Prices: 15+ (£25) / 3+ (£15)
FAMILY TICKET – £60 – 2 Adults and 2 Children or 1 Adult and 3 Children
Guided Walk with Dan Mudford
"I have lived in London for 30 years and it still surprises and excites me, and I look forward to sharing my expertise and enthusiasm with you when you visit.  Together we can explore the incredible variety London has to offer: from the Royal majesty of The Tower of London and Westminster Abbey to the futuristic skyline of the City of London's architecture to the funky back streets and hidden alleyways of Soho, Shoreditch, Legal London and beyond… I can also make sure you stay well-refreshed, be it in a traditional pub or tea room, or one of London's more modern & exclusive bars and dining venues."
The Horniman Museum & Gardens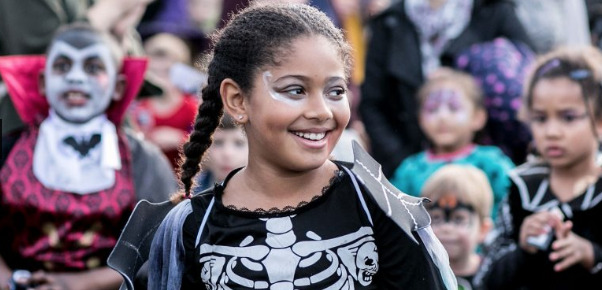 There is plenty of spooky seasonal fun and games at the Halloween Fair this October with music, crafts, circus skills, games, bubbles and more! Expect circus skills and hooping, spooky tunes and party games! Enjoy rides, face painting, craft stalls and more.
Activities include:
A Halloween Disco and Parade; Fete Games, Bubbleology, Face Painting, Car Rides and Bouncy castles.
They'll be discounted prices to visit the Butterfly House during the Fair. Plus a chance to visit the alpacas, rabbits and goats.
Finally, they'll be family crafts where kids can create your very own witch or wizard hat to parade throughout the fair and a whole host of food stalls.
Check the website for more details.
Saturday 28th October
Times
Enter if you dare! Join The London Dungeon this October and embark on a chilling journey through 1,000 years of the city's gruesome past. Walk the foggy streets and go back to a time where the plague blighted the capital, torture was the norm, and Guy Fawkes sought to change the city forever. Throughout the spookiest month of the year, The London Dungeon is darker, scarier and even more extreme!
You can also catch the special Halloween show 'The Exorcism of Peter Moore' between 13th and 31st October included within your ticket price! You and the kids will come face to face with a man who has been usurped by demons from beyond – and his desperate family who are trying to save him.
Admission
Age: 12+
Price: Midweek Madness tickets available online from £19.80
Thorpe Park Fright Nights
Test your nerves (if the kids aren't doing this already!) by taking the family to Fright Night at Thorpe Park Resort this October Half term. When the sun goes down, the park transforms into a heart-stopping playground of horror, where frights lurk at every corner…
Enter the bone-chilling Scare Zones, be captivated by mind-blowing live shows, and brace yourself for the twisted Scare Mazes that will haunt your dreams forever. Oh, and you and the kids may have conquered Thorpe Park's record-breaking rides in the day, but when night descends, they unleash a whole new level of exhilaration.
The kids are guaranteed to love this one!
Until 31st October
Admission
Age: 13+
Price: Pre-booked tickets from £39
No Escape Halloween Special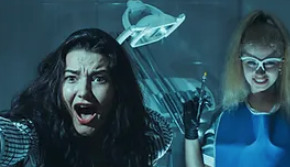 Experience the ultimate Halloween thrill during October half term with the No Escape Halloween Special. This year it promises to be bigger and better than ever!
Gather your bravest friends or team up with fellow thrill-seekers to confront your deepest fears within these immersive rooms. But be warned – you might find yourself face-to-face with a creepy actor or character if you dare to tread further into the unknown. Prepare for an Escape Experience like no other, where terror lurks around every corner of the seven haunted rooms. And what's Halloween without candy? You'll find treats aplenty, but remember, this event is strictly rated 16+ and not for the faint of heart.
Get into the Halloween spirit by donning your most creative costumes, with fantastic prizes awaiting the best dressed. Don't miss out on this thrilling Halloween extravaganza!
26th October to 31st October
No Escape Halloween Special is on at four locations with differing themes:
Oxford Street/Aldgate/Victoria/Holloway
Adult (16+) – £38
Halloween at The Tower of London & Hampton Court
Designed to chill your bones rather than churn your stomach, prepare yourself for a thrilling interactive family-friendly adventure that you won't forget.
This October half term, keep your wits about you and your sense on alert. With a thousand years of history housed within the Tower of London's walls, can you and the kids find spirits of the past this Halloween? This special exhibition is included in your admission price!
As you make your way through the Tower, you might catch a glimpse of white on the stairs or the trace of a Tudor robe passing by a door. You might even spot a mediaeval queen on a twisted throne, a Roman soldier near the remains of the London Wall or the wizard Earl concocting potions in his apothecary…
And…Lose yourself in atmospheric projections and creepy sound effects as Hampton Court Palace is transformed by magical spells. With dark winding corridors and spooky courtyards, you'll be able to feel the chilling presence of the infamous ghosts hiding around every corner.
Head to the Gallery of the Damned and see eerie portraits come to life, or stop by the Council Chamber to take part in a spine-tingling séance. Don't miss a visit to Hampton Court Palace with the kids this October half term!
These family-friendly half-term adventures are designed to spook, but not to terrify your little ones. Pick up a trail when you arrive and they can keep track of the ghosts that they spot on your visit.
Included in ticket price to the Tower of London or Hampton Court
Adults  – £33.60 / Kids from £16.80, Under 5's free
Jack the Ripper Walking Tour
It's nearly Halloween, so what better time to learn about some of London's most gruesome history whilst getting active on a walking tour. Suitable for older teens (recommended age 14+), you'll retrace the steps of the world's most infamous unidentified serial killer, as the tour takes you back to the Autumn of Terror 1888. Ponder some of the most compelling theories as to Jack the Ripper's identity and motives, hear about the murders he committed and learn the life stories of the women he tragically preyed upon.
It's worth noting that the tour is s a serious study and introduction to the crimes that shook London in 1888, you know your kids best of course but we'd recommend bringing older teens who are likely to find the history, facts, and mystery fascinating,
The walk follows a truly atmospheric route and which goes straight into the old, narrow alleyways where you will feel like you've been transported back to the mean streets of the Victorian East End.
If you're teens are interested in crime, they'll also have the opportunity to peruse original documents, sift through the evidence, eliminate suspects and hear the most up to date theories concerning the killer's true identity.
Age (14+) – £15
Spooky Season at KidZania
KidZania London  is gearing up to welcome both young explorers and adults for an exciting and spook-tacular experience this October half term. Step into the Festival of Fright in their enchanting ghost town for a thrilling adventure! 
KidZania invites kids aged 4-14 to become 'Paranormal Investigators', embarking on an interactive, spine-tingling trail through the mysterious cobbled streets of their ghostly city. From mid-October and throughout half-term, young adventurers can get a taste of real-world jobs and careers through an ultra-realistic role-play experience, while also facing common fears such as stage fright, public speaking, fear of doctors and the fear of flying.
Parents, prepare to be amazed as your children fearlessly navigate this 75,000 square foot immersive experience, participating in confidence-boosting activities that ignite a real sense of achievement and encourage independence and resilience!
Date: 12th October to 5th November
Age: 4 to 14
Price: Adults from £19.50, Kids from £35
10am – 7pm
12th -5th November
Cypher Coders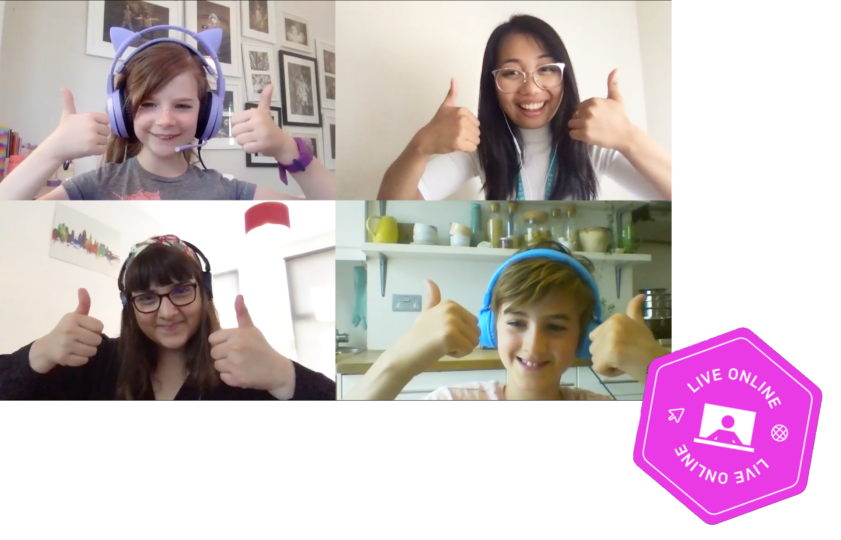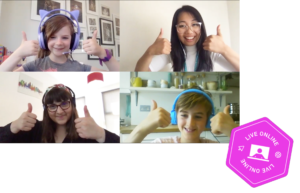 This October half term, why not see if your kids want to try something completely different? Designed to transform bright young minds into entrepreneurs, Cypher offers fun and engaging coding camps and clubs for kids aged 5-12, taught by the UK's leading coding school for kids.
The camps are designed for kids to discover the magic of coding and STEM while developing crucial 21st-century skills. Through coding, animations, robotics, and more, your kids will gain practical skills that will last a lifetime in a collaborative and interactive environment.
Camps are running at some of London's most prestigious schools throughout October half term and offer complimentary early drop-off, making it a lot easier for us working parents!
Every Weekend, All half term
Gory Stories at the Golden Hinde
Find your sea legs this October half–term with a barrel load of exciting activities at The Golden Hinde. Sail through history aboard the full-size reconstruction of the famous Elizabethan galleon; the first English ship to circumnavigate the Globe. 
Now docked right by London Bridge and Borough Market: The Golden Hinde is open for visitors. During October-half term why not bring the kids along to 'Gory Stories' where storytellers dressed in period attire will guide you through centuries of bloodshed and brutality. This family friendly tour will leave kids both fascinated and horrified after a chilling encounter with the past!
Admission
Tickets – £6
Running time: 45 minutes. 10am – 5pm.
23rd & 25th – 28th October
Queens Skate Dine Bowl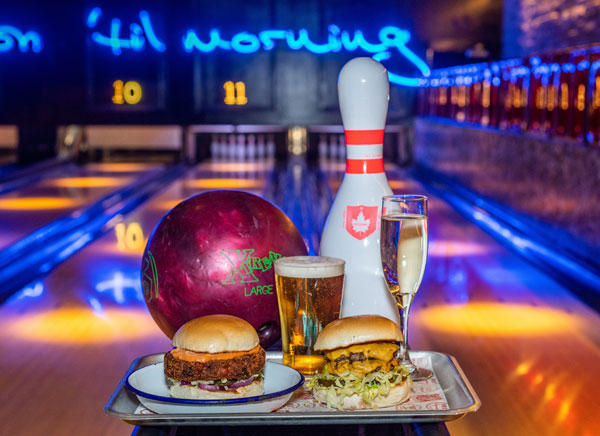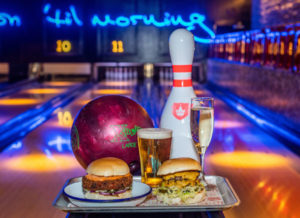 Love ice skating? Love 10 pin bowling? QUEENS skate dine bowl in Bayswater has both!
With food and drink sorted by MEATliquor, this venue can honestly boast that it is London's biggest 'one stop fun shop'. Whether it's bowling, ice skating, or karaoke, everyone will leave having had fun, fun, fun. For those that want to take skating more seriously, there are private lessons on offer. Check their website for further information.
Admission
Tickets – Bowling from £9 and ice-skating from £11.25 – Children under the age of 4 are not permitted on the ice
Thames Rockets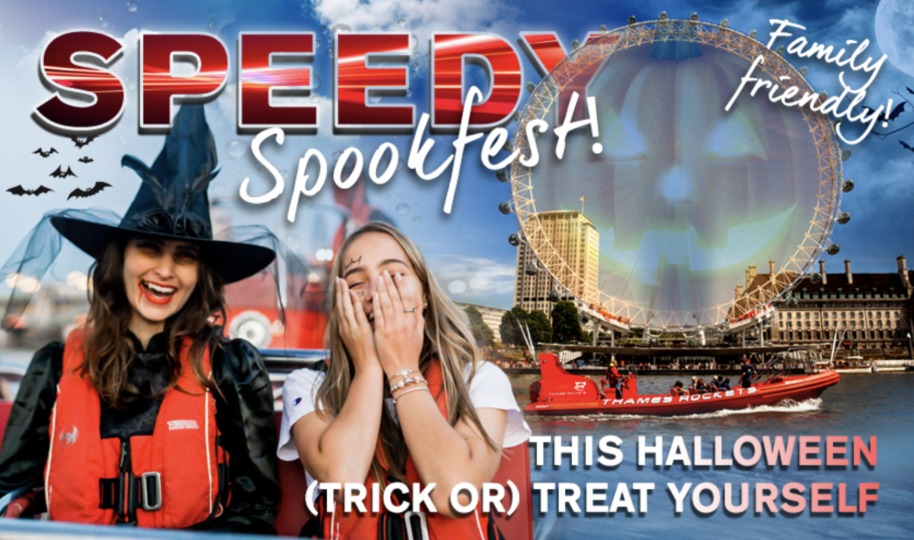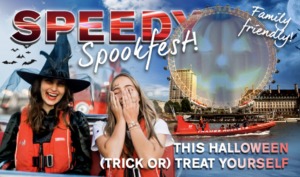 This year Thames Rockets are going above and beyond to deliver an exhilarating London Halloween speedboat adventure that's perfect for families for one night only on 28th October – it'll be sure to send a shiver down your spines!
Gather your motley crew and get involved in some seasonal silliness whilst your 'gruesome guide' will regale you with some of London's eeriest tales as you cruise past the city's most hair-raising landmarks. Did you know that the Tower of London ranks among the city's most haunted spots?
Once past Tower Bridge it's time for the real 'fright'. Hold on tight as your 'spooky skipper' revs up your Rocket to a hair-raising 35mph – but remember, the surprises are far from over! Feel the chill in the air as you zoom through the docklands whilst listening to a monster mash up of heart-pounding Halloween hits. Once back at Tower Bridge, take a deep breath, steady your nerves and marvel at London's most iconic sights from the legendary river Thames – this experience is not to be missed!
Admission
Age: 10+
Price: Adults from £60.90, Children from £49.95
Tickets – Bowling from £9 and ice-skating from £11.25 – Children under the age of 4 are not permitted on the ice
Family Rave with Big Fish Little Fish
Since 2013, Big Fish Little Fish have brought raving to the family massive. An independent, grassroots music and events crew of seasoned ravers and parents that put on family raves with all the freedom and excitement of a mini-festival, right in the heart of cities and towns across the UK and they are back in Hackney on 28th October! 
Join the award winning, world famous, pioneering crew as they bring acid house, techno, house and drum 'n' bass to families with 0–8-year-olds. Expect fancy dress, bubble machines, giant balloons, parachute dancing and glitter canons. All the fun without the hangover! There's also area with tents and tunnels and a baby chill out space with mats and soft-play ball pool if the music gets too much for the little ones!
 Ice Rink at Canary Wharf
Once the playground for city bankers and real estate agents, Canary Wharf is now a bustling family-friendly destination, offering a host of activities, shops and seasonal attractions that will delight children of all ages.
Starting in October (just in time for the half-term break!) and running all the way until February, Canary Wharf's ice rink takes centre stage as one of London' most vibrant pop-up ice skating venues, making it a must-visit for families.
The 1,275 square meter arena is one of London's longest running seasonal ice rinks – the perfect spot for some family-friendly winter fun. Next to the ice, you'll find "Off Piste," a charming rink-side bar where parents can relax while watching their kids skate. The rooftop is adorned with over 1,000 enchanting fairy lights, ensuring a magical skating experience, no matter the weather. And with plenty of nearby shopping options, it's a perfect opportunity for families to enjoy a day out together.
Each skating session last 50 minutes and includes skate rental, so make sure to arrive on time to maximize your family's fun.
Adult (over 13s) – £19.95
Child (4 -12) – £14.95
Family and member discounts are available.
22nd October –  25th February 2023
Peppa Pig Halloween Afternoon Tea Sightseeing Bus Tour
Embark on a captivating bus journey through the heart of London whilst enjoying a Halloween-themed Peppa Pig afternoon tea experience. Talented chefs have conjured up a special menu to delight both kids and grown-ups, with gluten-free and vegetarian options available. Feast on eerie pumpkin tarts, finger sandwiches, mini black velvet cupcakes, sweet pastries, and freshly baked scones with jam and clotted cream.
All aboard the Peppa Pig Express – where the best dressed family win a big prize. Brigit's Bakery and Entertainment One's Peppa Pig have worked in collaboration to create the Peppa Pig Afternoon Tea Bus Tour. The bus will take your kids to see some of the most famous London landmarks including Big Ben, The Houses of Parliament, Westminster Abbey, Hyde Park, St Paul's Cathedral, Borough Market and much more!
Each table comes with a built in tablet providing families with a Peppa Pig guided animation of the London tour along with sing-a-long songs as well as an Activity Book full of fun things to colour and do along the journey, that they can take home and keep. What more could your little piggies want!
Admission
Adult – £45
Child (2+) – £35
Running Time: 90 mins
21st October –  31st October
Play-Doh's Restaurant of Imagination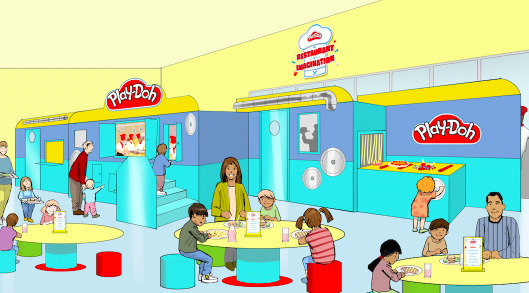 With  8 in 10 parents regularly deal with picky eaters at the dinner table, and nearly one-third of them characterising an average mealtime as 'stressful' and 'frustrating' in their household, Play-Doh is coming to the rescue.
They're launching a new, free, bookable dining experience for families to attend this half-term called the Restaurant of Imagination.
Families will be invited to create pretend Play-Doh meals using its new Busy Chef's Restaurantplay set and then watch them be transformed into real-life meals for the whole family, in a theatrical and nutritious mealtime like no other.
Admission
Address: The Art House, 30-36 Pritchards Road, London, E2 9AP
Time: 2.5 hour time slots throughout the day
Halloween at Battersea Power Station
Who knew that Battersea Power Station would become a Halloween hot spot this year?! The London attraction is hosting some amazing family-friendly events daily, so be sure to head down there with the kids this half-term.
Matilda the Musical
Matilda The Musical is the multi-award winning musical from the Royal Shakespeare Company, inspired by the beloved book by the incomparable Roald Dahl. Winner of 99 international awards, including 24 for Best Musical, Matilda continues to delight tourist and locals in London.
With book by Dennis Kelly and original songs by Tim Minchin, Matilda The Musical is the story of an extraordinary little girl with a vivid imagination and a sharp mind. If your kids love the classic 1996 film, then don't hesitate to take them on this theatricial adventure and sing-a-long. Perfect performance for the whole family.
Admission
Cambridge Theatre, Seven Dials, London
Tickets from £20 per person
 Frozen The Musical
For the first time in forever, the Theatre Royal Drury Lane has reopened its doors, bringing Disney's FROZEN to the stage in this magical theatre production. With incredible special effects, jaw-dropping scenery, and all the songs your little ones known and love, it's the perfect pre-christmas half-term treat for your kids.
Admission
Theatre Royal Drury Lane, Covent Garden, London
Tickets from £20 – £59.50
A limited number of £20 day seats will be released at 10am on performance days
Other Notable Half-term Halloween Events Outside London
PrimEvil 2023
Prepare for an unforgettable scare-fest in Norfolk as the region's premier Halloween attraction returns in 2023, promising a level of fright that will leave you trembling. Hosted at the Roarr! Dinosaur Adventure in Lenwade, this spine-chilling event runs from Friday13th October.
You and the family will embark on an epic adventure, where you'll confront a myriad of spine-tingling encounters and bizarre phenomena within a sprawling 85-acre wooded parkland in Norfolk.
Fear-inducing classics, such as The Crypt – Black Death, Circus of Terror – Freaked Out, Route 666 – Forest of Fear, and Mayhem Manor – Hotel Apocalypse, are back with an all-new makeover, featuring chilling new characters that will haunt your nightmares. But that's not all; brace yourself for the terror-filled addition of Werehouse 51: Toxic Mutation, a horrifying maze for the boldest thrill-seekers. Venture into the quarantine laboratory aftermath of a toxic spill and witness the terrifying outcome.
Guiding you through this eerie journey are over 100 character actors who masters in the art of "safe scaring." Performers strictly adhere to a no-touch policy, ensuring a heart-pounding encounter with your darkest fears, all while maintaining your safety and peace of mind. Get ready to face your nightmares head-on.
There'll be a variety of street food vendors to keep you nourished throughout the evening.
Date: Until 4th November
Age: 12+; 3rd and 4th November – 18+
Price: From £25
WARWICK CASTLE: The Haunted Castle
Prepare for a journey into the eerie realm of Warwick Castle's most ghostly residents during this October half-term. Lose yourself in enigmatic mazes, savour captivating and spine-chilling entertainment, and indulge in a plethora of frightful delights that will captivate the entire family. Witness over a thousand years of haunted history come to life in a way you've never seen before.
Venture through The Haunted Hollows, meet the Witches of Warwick, and experience the haunting Halloween atmosphere around the castle and grounds. On selected evenings, you can brave the darker side of Halloween at Warwick Castle with Castle After Dark.
In addition, there are over fifteen live shows and attractions happening daily! Witness an epic display in the UK's largest birds of prey show, defend the castle in the Legend of the Trebuchet, explore the Realm of Zog, and enjoy sixty acres of stunning grounds and gardens for you and the kids to enjoy.
Date: 21st October to 5th November
Age: The Haunted Castle is suitable for all ages; recommended age for Castle After Dark in 12+
Price: from £32
Alton Towers: ScareFest
Prepare to be immersed in a world of spine-chilling thrills as Alton Towers Resort's Scarefest returns in 2023. This October, they've dialled up the fear factor with live entertainment suitable for every brave soul out there. Experience award-winning scare events that will send shivers down the spine. The real adrenaline rush begins when the sun sets, and heart-pounding rides like Wicker Man and The Smiler come alive in the darkness. 
Date: Until 31st October
Age: 12+
Price: from £35
SEA LIFE Centres – ASCARIUM: Trick or Treat
Embark on a spine-tingling underwater adventure led by Serafina the Sea Witch this Halloween! Serafina has conjured up a series of enchanting challenges to find those who are courageous enough to become ocean defenders. Are you and the kids up for the task of solving the 'spook-splash-tic' challenges and completing your activity sheets? Dive deep into the world of 'scary-not scary' sea creatures and claim your well-deserved SEA LIFE Halloween treats.
SEA LIFE locations: Birmingham; Blackpool; Bray; Brighton; Great Yarmouth; Hunstanton; Loch Lomond; Manchester; Scarborough; Weymouth.
Date: Until 5th November
Age: 10+
Price: from £13.50 per adult, depending on location.
Date: Until 31st October
Age: 12+
Price: from £35