VIDEOS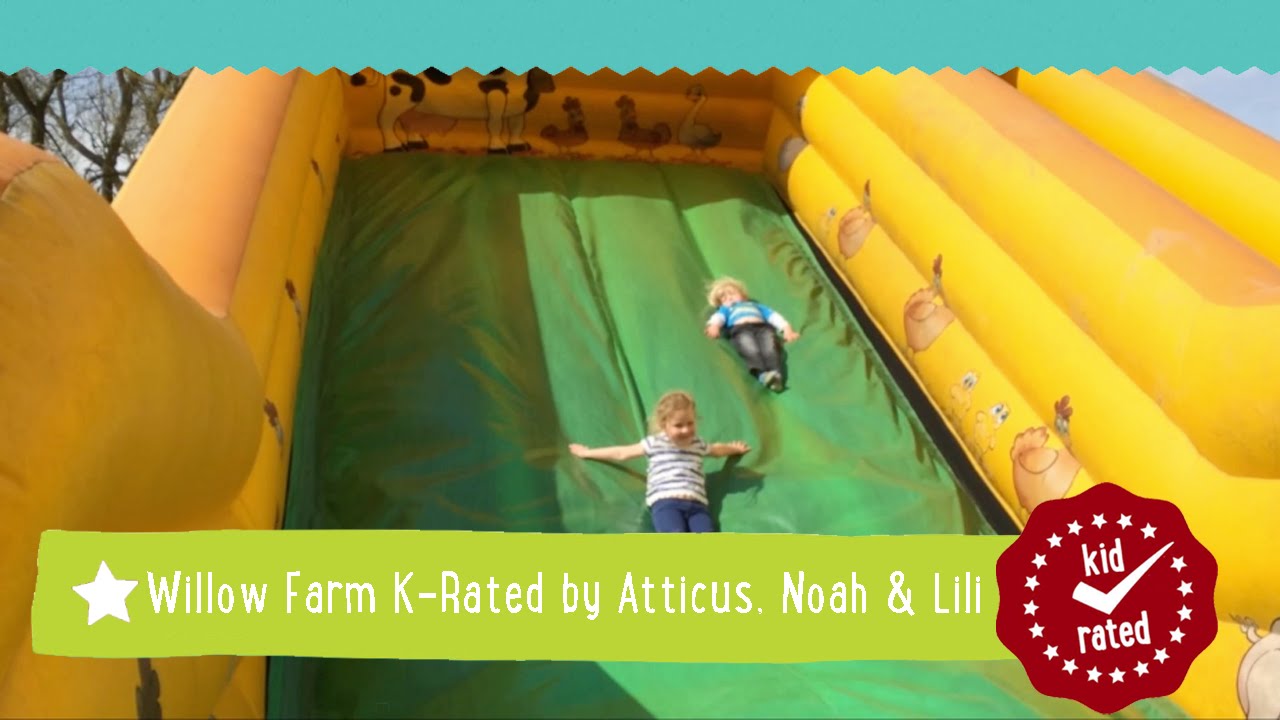 Willows Farm
KidRated's Willows Farm Top Tips:
Go on a sunny day and enjoy a delicious ice cream made from local milk

Check out what events and daily activities are on before you go

If you want to go on the slides, legs arms and feet have to be covered
---
This is a beautiful place to take the family on a sunny day. Willows Farm is set in the picturesque countryside of Hertfordshire, and has loads to offer all the family.
Willows Farm offers loads of activities and events for the family. There are sandpits to play in, mini JCBs to roll around in, tractor and trailer rides, a country fun fair, adventure trails and so much more. The new Peter Rabbit adventure playground focuses on learning through imaginative play.
As well as this, the farm provides the opportunity for kids to feed and handle the animals. It's a safe and gentle way to introduce little kids to different wildlife.
Willows Farm is suitable for all ages, and everyone will have a great time. The farm is open daily throughout the year from 10am to 5.30pm. There are also loads of food options from the Farmhouse BBQ, Woolly Jumpers Coffee Shop, Curly Tail's Café and loads more.
Willows Farm is a great day out – especially in the sunshine, so get a moo-ve on!
---
Booking Advice:
If you plan on going regularly, invest in a membership – either anytime or weekday term-time provides a cheaper option for pre-schoolers

No need to book in advance

They do not accept payment by cheque at the entrance

Children under 16 must be accompanied by an adult… and adults be accompanied by a child!