About KidRated
Hello, KidRated co-founders Simon & Natalie at your service.
Congratulations! You found us. So now you want to know: "Just what the heck is KidRated?"
As parents ourselves, we know organising activities with the kids can be a nightmare. Family time is precious and sometimes you need a crowbar to get kids away from screens. But, days out can be expensive, and the choice is confusing. So, how can you ensure you're making the right decision?
We know when kids are happy, everyone's happy. So, we asked them to be our reviewers! Not only are they honest but other kids listen to them, probably more than they'll listen to you.
We call our reviewers K-Raters and their 'K-Ratings' are uploaded as video clips, short films or photos.
All experiences are scored out of 10, so if you're in a hurry,  just look at the K-Rating on each page.
---
KidRated works in lots of ways:
1. For Grown Ups:  
icon-Icons
We've uploaded more than 350 reviews to inspire you when inspiration is in short supply icon-lightbulb-o
They show your kids what to expect and what other kids thought of the experience.
KidRated's handy tips give a parents' point of view for quick reference.
Prefer to use an app? Our site is cleverly designed to work like one. Click here for details.
You can book tickets wherever you see this symbol:

We'll always give you the best prices. Plus we have some unbelievable OFFERS on days out, weekend breaks and up to 50% off West End theatre tickets.
Tell us what you think as well  in the 'Comment' box at the bottom of each page. Remember, you'll be helping other parents make decisions too, so be as honest as you like!
2. For Kids:
Why not use the site to find something new and exciting to do, and then show it to Mum & Dad?  (They might be happier to pay for it, if they know what they'll be spending their money on!)
 icon-camera  If you want to be a K-Rater too, it's easy. Just get a supervising adult to upload a photo of you, scoring a day out or event on your fingers. Remember, it's ALWAYS a score out of 10.
  If you upload a clip, pretend you're a news reporter, telling us the best and worst thing about your experience. Clips should be under a minute if possible. 
You can rate and upload directly from your phone. All the details are here including how we put kids' safety first.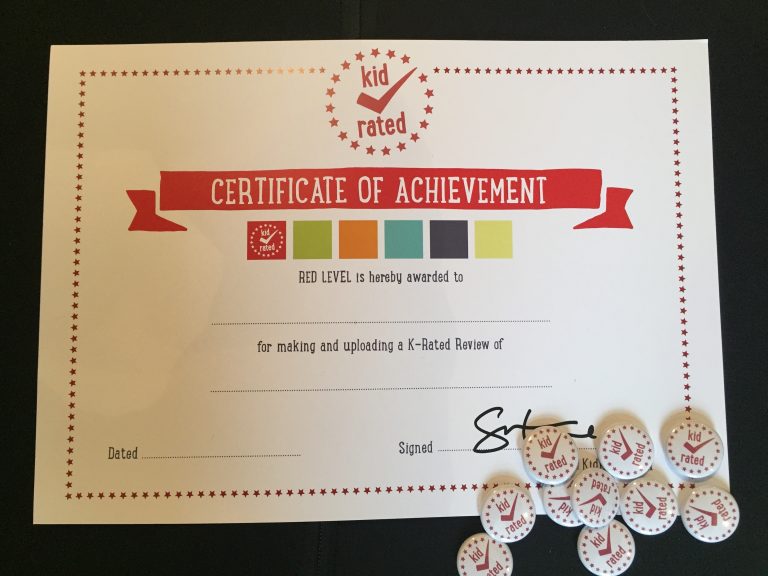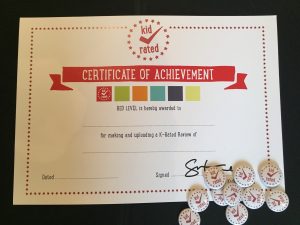 We reward EVERY kid with a certificate for each K-Rating we use (photo or video). And the best can win awesome prizes for the whole family.
3. Businesses
If you run a business or attraction and want to get a page on the site then click here to find out more.
4. Fun Stuff To Do
We've worked really hard to make sure there's something for everyone on the site, including – quizzes, competitions and funny blogs.
5. Social Media
Finally, if you want up-to-the minute info on offers, deals and places to visit, don't forget to befriend us on Facebook or follow us on Twitter. You'll get all the above and possibly the odd video about cats….Sorry, but we love cats here at KidRated. In fact, that may well be our next site…
Thanks for stopping by and we hope you enjoy the site. Bookmark it and tell your friends !
Simon, Natalie & The KidRated Team
FEATURED ATTRACTIONS
WORKSHOPS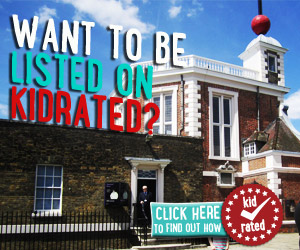 winning K-RATERS
Mathilde (13) –
Red Level
Red Level
" />
Kitty (8) & Scarlett (6) –
Red Level
All K-Raters get a certificate, and the chance to win great prizes.