VIDEOS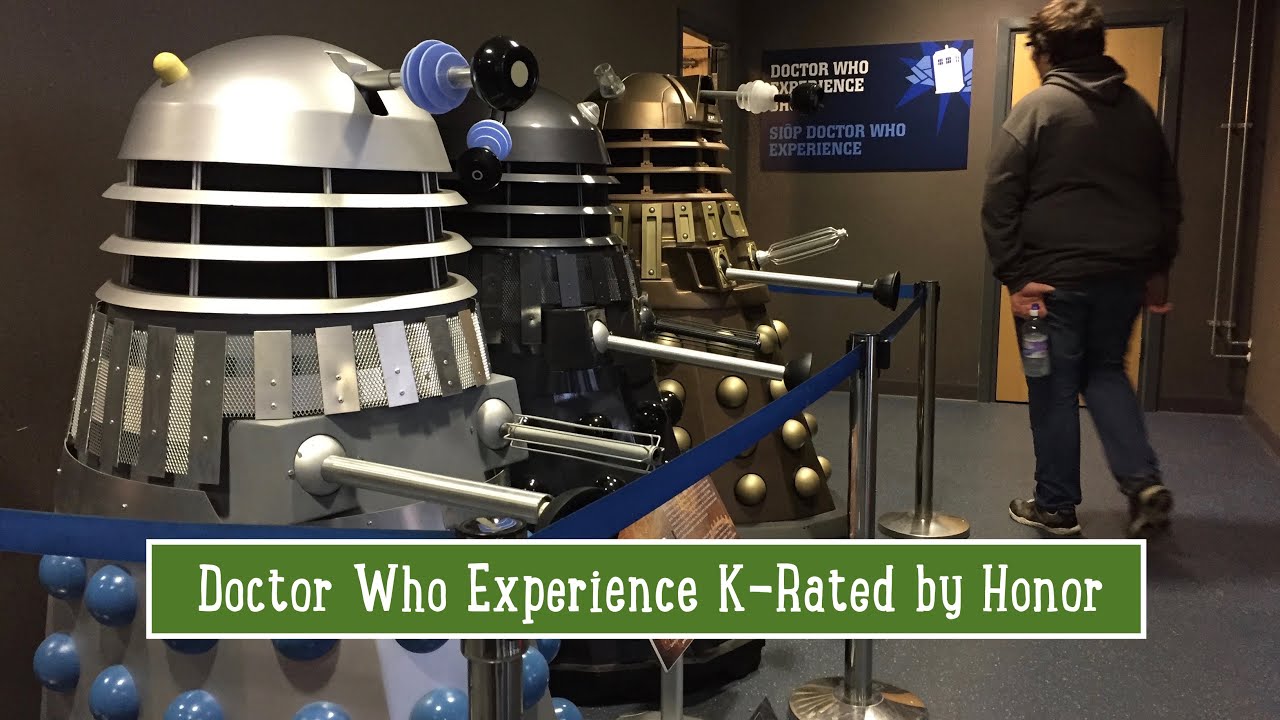 Doctor Who Experience
KidRated's Doctor Who Experience Top Tips: 
Open daily during holidays, 10am – 5pm. Opening days can vary during term-time: check for details

Check the calendar for special events

Visit the shop and get some unique merchandise
---
 icon-eye-slash  icon-wheelchair  icon-volume-up
The Doctor Who experience is a unique and exciting journey exploring over fifty years of adventures in space and time and is hosted in a specially constructed facility in Cardiff Bay's Porth Teigr – a stone's throw from the BBC Studios, where the actual series is filmed.
The experience gives fans the opportunity to enjoy two thrilling adventures: an interactive adventure with the Doctor and some of his alien opponents and the Exhibition Hall, which holds the world's largest collection of Doctor Who memorabilia.
At certain times of year, special tickets are available that also include walking guided tours of filming locations around Cardiff, and a great opportunity to visit the genuine set of the TARDIS.
Children's parties are available.
icon-thumbs-o-up Audio description track for the interactive experience is available
icon-thumbs-o-up Stewards available
icon-thumbs-o-up Subtitled versions available on handheld devices as well as induction loops
icon-thumbs-o-up Fully accessible for wheelchair users
icon-thumbs-down No assistance dogs within the tours
Booking Advice:
Under 5s go FREE

Family tickets available

Carers go free

Booking in advance is recommended

All children aged 16 and under must be accompanied by an adult