VIDEOS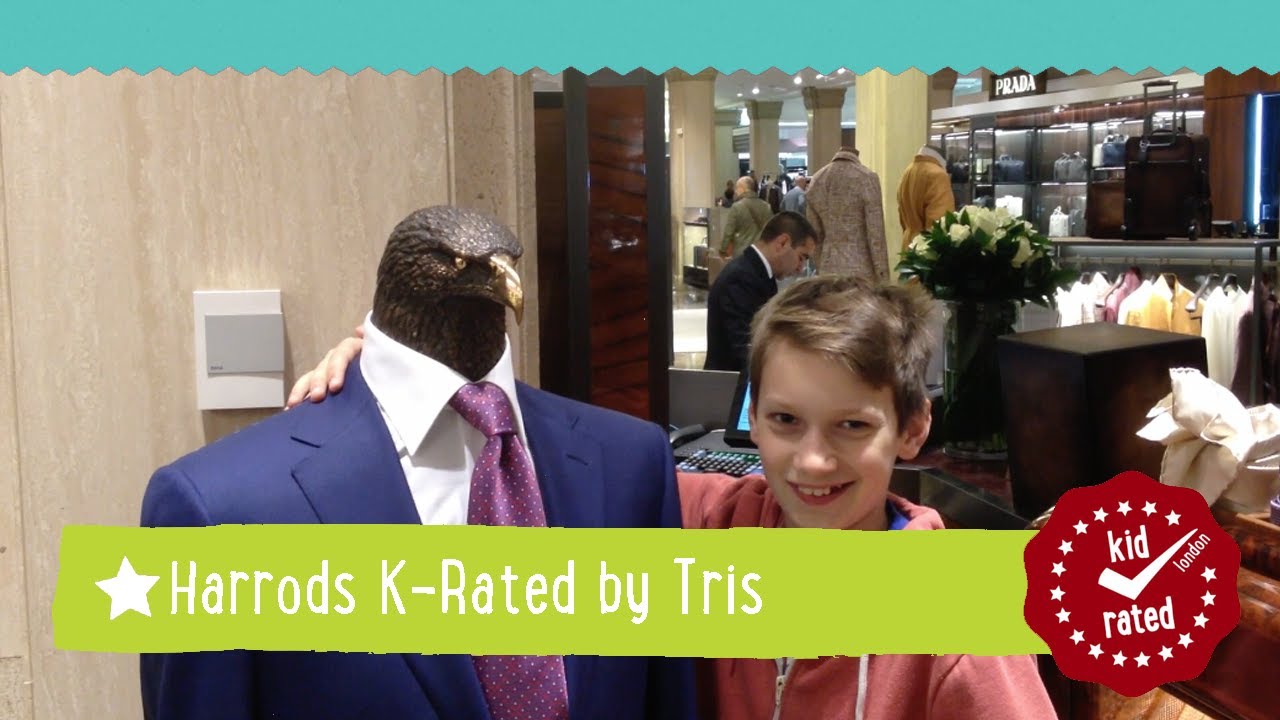 Harrods
Harrods is London's most luxurious department store and was set up in 1824 by Charles Henry Harrod. The store consists of over 7 floors in true dedication to its motto 'all things for all people, everywhere'.
Harrods' famous Pet Shop, where playwright Noel Coward once bought a pet alligator, and you could purchase any animal from a lion to an elephant, used to be a firm favourite with every visitor but has now shut after 90 years of trade. However, the Toy Department remains a long-loved attraction for kids. It even once housed the original Winnie-the-Pooh that A.A.Milne gave to his son Christopher Robin. Don't forget to visit the Food Hall which boasts one room dedicated only to chocolate.
KidRated's Top Tip: Harrods operates a dress code so be sure to check the guidelines on the website.
Parent P.O.V. by Laura Porter
Toys costs a bit more here so use a visit for planning a Christmas list then ask Santa (or buy from Argos!)

Everyone can afford something in the Food Halls.

Don't try and take buggies on the escalators as it's not allowed; use the lifts instead.
You can find loads more information by Laura Porter at aboutlondonlaura.com