VIDEOS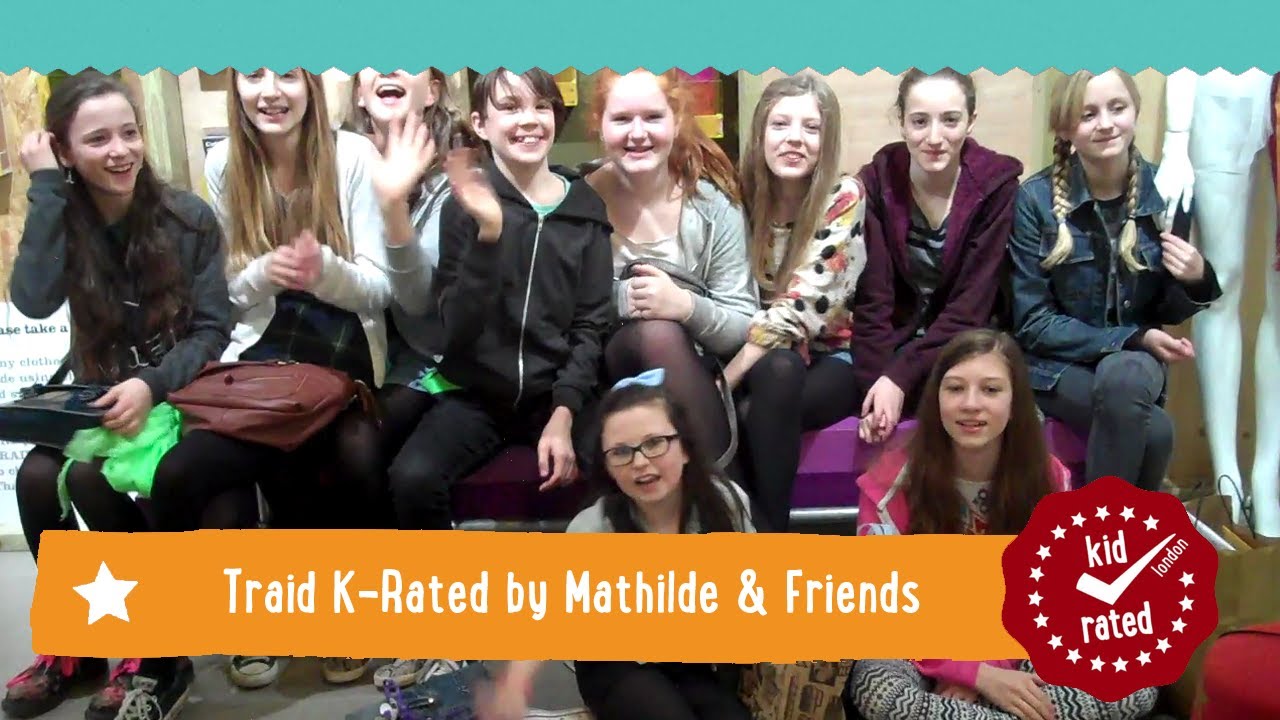 TRAID
KidRated's TRAID Top Tips:
Check the website to make sure your local branch stocks kids' clothes
On the website you can also find your nearest clothes bank

Follow the example of Mathilde and stage a fashion show of all your fabulous purchases!
---
Ever wonder what happens to the clothes you throw away? With landfill sites constantly growing, TRAID is a clothing recycling charity. It works in 191 boroughs and districts in the UK, preventing around 3000 tonnes of clothes from landfill and incineration each year. So if you're after a unique and preloved look, head to TRAID to discover hidden gems on the rails.
Most branches of TRAID also provide great, affordable and durable second-hand children's clothes. The experience itself will also teach children about recycling and help them gain awareness of the long-term goal – the need to protect our environment. TRAID transforms the experience of shopping – because who doesn't like stepping into a big fancy-dress box where no two items are the same!?
Each TRAID shop is slightly different and offers different stock depending on the location.
Have a look out for talks and workshops as the business prides itself on educating everyone on the benefits of recycling clothes.
---
Booking Advice:
Workshops include denim repair – perfect for when someone in your family gets a hole in their favourite pair of jeans.

Workshops must be booked

They are FREE