GALLERY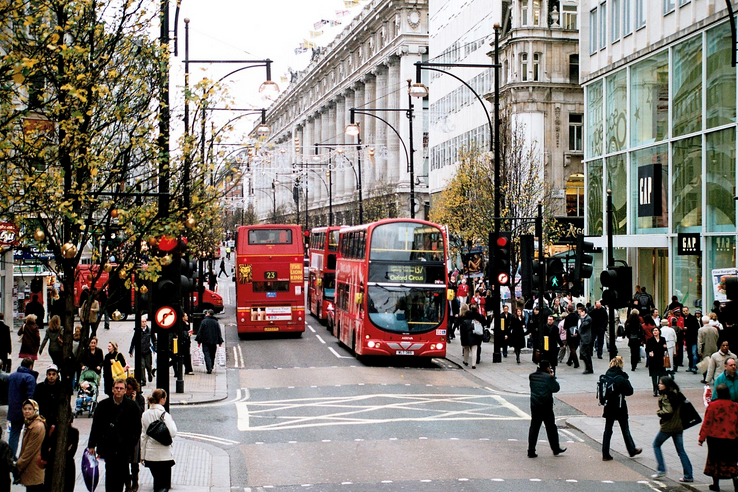 Oxford Street
Oxford Street is one of the best places in London to go shopping as it offer an exciting mix of high-street fashion and international brands, accessories, children's clothing, technology and homeware. Oxford Street is a staggering one and a half miles of shops and restaurants . Among them you will find, Topshop, Gap, River Island and endless iconic department stores including Selfridges,John Lewis, House of Fraser and Marks & Spencer. Oxford Street really is the ultimate shopping paradise!
There are even some amazing hidden gems tucked away on Oxford Street, one example being St Christopher's Place, home to an eclectic mix of shops, boutiques, restaurants and bars. St Christopher's Place is steeped in al fresco charm and is perfect for shopping and dining in true cosmopolitan style.
Oxford Street is also well equipped to keep your needs met as some of their facilities include ATMs, lifts, on site parking and Wi-Fi.
Oxford Street at Christmas
The cold months and the weeks running up to Christmas are one of the best times to take a trip to Oxford as every Christmas the street is covered from head to toe in magical Christmas lights.
Dangling from lamp post, installed over head above the road, on the front shops (check out John Lewis), the sight will take your breath away!
Another Christmas bonus are the incredible window displays that appear in Selfridges causing locals and tourists to stop, stare and even takes a few snaps.