Baby & Toddler Friendly London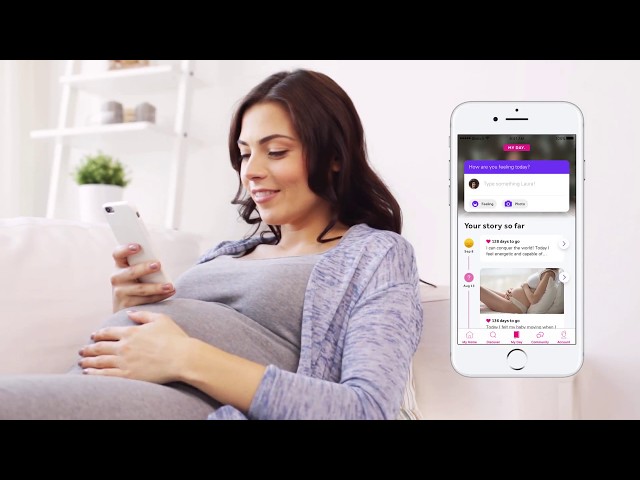 Baby2Body
Welcome to the Baby2Body app. Our mission is to make your life as a mother happier and healthier. Giving you the information you need to know when you need to know it. Now you can bring that information with you everywhere you go with the baby2body app. So you can be inspired to be your healthiest self at this incredible time in you life. With the app all of you content sits in one place. Easier to access, easier to read and easier to start living your best. The app also features our exclusive premium journey for pregnancy. And when you upgrade you'll get full access to an enriched content experience. Taking an in-depth look each week at your most pressing concerns. So you can know more; do more; and worry less. Health starts now and it starts with you. We'll be with you every step of the way. We're so excited to join you at this time in your life. Congratulations and hold on tight, it's going to be a long incredible and wild ride.
Planning a day out with a baby or toddler in London is a great way to make your head spin.  However, sometimes staying the house or just pootling to the coffeeshop on the corner can start to give you cabin fever. And we think kids are never too young to experience a little bit of culture.
So we've teamed up with baby expert, Melinda Nicci, CEO of Baby2Body (who have just launched a fantastic app – if you're pregnant or have a child under three it is a total must have!) Watch the video above to find out more or click here.
And don't forget Kevin Bishop's golden rule: never attempt to take a buggy on the tube at rush hour!
Museums
This year, Nick Knowles tweeted KidRated directly to ask where he should take his 2 year old for a day out. Twitter almost broke with the number of our followers yelling: The London Transport Museum!  With loads of family workshops, the All Aboard Family Play Zone (ages 0-7) and of course the subject matter: trains and buses, there's hardly a parent in London who hasn't taken their kids here at some point!
Discover the kids play zone with huge buses to drive, loads of uniforms to dress up in and activities to complete, the kids will be exploring for hours! You can even let the tots loose on the Baby DLR, get your camera ready! When you head out to the rest of the exhibits, don't forget to grab a free stamper trail to help you follow as the story unfolds in the displays.
Plus kids go FREE!
---
With a name like this, it's got to be on the list. If you're going with babies and under-fives, don't forget to pick up a Montessori Family Pack. With four different packs to choose from, catering for babies from 6 months old, they each contain a map, activity suggestions, storybooks and toys to touch.
They offer drop-in activities, workshops and hands-on displays for all ages including storytelling, arts and crafts, tours and treasure hunts. Plus, temporary exhibitions and displays. Parents will also love the nostalgia of remembering the toys they played with when they were kids.
The gift shop is great for a present for babies and toddlers too.
---
Avoid the crowds around the Rosetta Stone and Elgin Marble and spend time in the quieter rooms. Drop into one of the free Little Feet sessions for under 5s. These sessions offer opportunities for creative play, making and exploring.
Head off to the galleries to practise counting, look for colours and spot some shapes with one of the free under 5s trails. You can also borrow an Alfred the Explorer backpack full of things to help you explore and suggestions of things to do around the Museum.
If you really want to liven things up why not try playing "Dog, Lion and Lady", a game invented by Eeh Bah Mum. All you and your toddler have to do is look out for dogs, lions and ladies. Perfect for little ones learning to talk.
---
Full of all kinds of bizarre artefacts, the Horniman holds great weekday activities for preschoolers. The gardens are also perfect for exploring toddlers. And it's FREE! Their Hands on Base is open on Saturdays mornings for fun sessions that will explore different themes using objects from our handling collection. Themes will include animals, costumes, masks, music and toys to name just a few.
Check in with their events and see if they are hosting crazy golf. Enjoy a plonk-tastic day of family fun playing crazy golf in the Horniman Gardens.
On Tuesdays, join lively sessions for Under 5s and their carers. Storytellers change every week, with enchanting stories from around the world, songs and a whole lot of Horniman fun, created with very young children and their carers in mind. Tickets cost £2.50, accompanying adults free.
Galleries
The Tate Modern is great for little ones. Toddlers have loads of space to toddle around on the ground floor. There is a great under 5's zone. Located just outside the lifts on the fifth floor, overlooking Turbine Hall is a small, but perfect space for wiggly toddlers.  The Cubist-inspired area includes a funky, musical slide they will not easily tire of running up and down.
There is also a miniature mirrored house with changing lighting schemes and a fantastic sound of gurgling water.  The rest of the area has some great tactile and visual interactive displays.  Further along, there are touch screens intended for older children and adults, but the little ones naturally enjoy playing with them and just running around.
Accessibility is good around most of the building so it's totally fine to bring a buggy and the baby changing rooms are pretty good too.
Zoos and other Animals
Another great one for toddlers learning to speak. Walk around with them or push them in the buggy and ask them what they see. This is a great place as an alternative to your usual walk around the park. You can hire buggies at London Zoo if you haven't brought your own and children's scooters are allowed as long as they are supervised by an adult.
Make sure you stop by the Animal Adventure zone! Designed to feature low barriers, it allows little animal lovers to come up-close with porcupines, mongooses and other curious animals. Not to mention, there's a play zone and water play area, as well!
Children under 3 go free.
If London Zoo is a little much, it does get busy at peak times, or if you're a South Londoner and the thought of trekking that far north is too much for you, the children's zoo in Battersea Park is ideal. Small enough to not tire out little legs, but still hosting a great range of species. There's also an adventure playground and a cafe.
Be sure to check out the feeding times on their website so your little one doesn't miss out on the excitement.
Similarly, there are so many petting zoos and city farms dotted around the capital. Our top picks include, Queen's Park Petting Zoo, Clissold Park and Mudchute Farm.
Theatre
This Puppet Theatre puts on all kinds of plays for young ones. Grown-ups can appreciate the real artistry in the puppetry while the babies can be enthralled by the lovely stories brought to life.
They also run participation activities such as their Saturday Puppet Club, Crafty Kids Club and Youth Theatre, and regular Kids Fun Days and holiday clubs.
---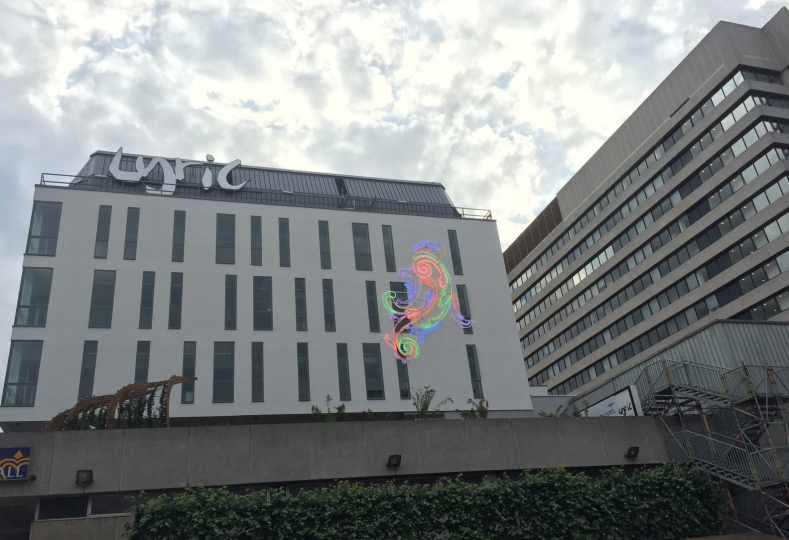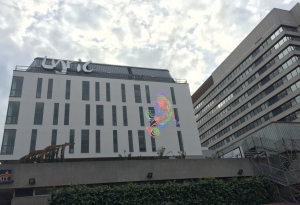 The Lyric Hammersmith is great for kids of all ages. Sign up to their mailing list to be the first to hear all about their great children's offering. Be aware that each production has a different age limit, but there are generally a few things for babies and toddlers.
Check out their 'Little Lyric' page to find the best event for your child. You can filter what kind of event, age and when you'd like it to be. Past events have been Frankenstein for Kids, Eggs On Legs and Thumbelina!
---
The Polka Theatre caters for kids aged 0-13 so some shows are for older kids but there are also events specifically for babies. They also present Toddler Performances of some shows.
Our recommendation: The Paper Dolls (11th Dec – 5 Jan) for ages 3-6. This production is back for a limited 4 week run after such great response from the first one. The website is also very clearly labelled making it easier to find the best show for you and your young family.
---
There's almost always something on here for children aged 3+. Their venue incorporates a 395 seat theatre, 148 seat studio theatre, Creation Space (research lab), gallery, drama, dance and art studios, free children's playspace, café and bar. Book now for The Gruffalo (22nd Oct – 27 Oct).
---
Another clear website to help you find the right performances for under 4s. (Look in the XS category). There are shows just for babies as well as programmes for toddlers. The Unicorn Theatre, a short walk from London Bridge is also one of the coolest theatre buildings in the UK for all ages.
Parks and Playgrounds
Located in the North West corner of Kensington Gardens, the Diana Memorial Playground is just about the best playground in the world. The large ship at its centre is a sight to behold.
There are various toys and sculptures dotted around to inspire creativity and plenty of seating for parents. The pirate ship itself has its own beach, which only adds to the sense of adventure! There are tepees to play in and a sensory trail, which is part of an overall design to bring less able and able-bodied children to play together, sharing in discovery and growing in confidence.
Not to be confused with the Diana Memorial Fountain in Hyde Park, but go there too, who doesn't love paddling in fountains on a hot day?
---
The Tumbling Bay Playground features rock pools, sandpits, tall treehouses, and wobbly bridges, as well as slides, swings and plenty of space to run about. Pleasure Gardens Play Areas have gigantic red rocks form challenging climbing frames up to broad slides, with oversized swings and a giant sandpit that means waiting your turn isn't an issue.
Waterworks fountain is another feature of the Olympic Park. With 195 individually controlled jets of water, this fountain is a firm favourite for visitors of all ages. Stand between the snaking pathway of the fountain and you will find yourself in a labyrinth of computer-controlled walls of water.  At night, when the shrieks of soaked visitors die down, the fountain lights up with a colourful neon glow.
A visit to the Olympic Park great for toddlers and babies. The park is very accessible for buggies. Though it's best to avoid on days when West Ham are playing at home.
Mini culture vultures
Super accessible for buggies and packed with fun things for all the family to enjoy. It's impossible to be bored when visiting the Southbank Centre. They have loads of specific under 5s events on their website including, Gong Babies, FUNharmonics, Circus 1903 and Dragon Babies.
There are also loads of great baby and toddler-friendly restaurants like Giraffe.
---
Located in Stratford, Discover is where stories come alive. There is storytelling for under 3s, and a newly renovated story world and story garden. Perfect for little ones with fledgeling imaginations.
Day passes cost £6.50. There are two floors of immersive play spaces called Story Worlds and Story Gardens. Your day pass will give you access to these, as well as, the garden and cafe.
At the moment they have an amazing exhibition on every day until Jan 5: The Tiger Who Came to Tea. £1.50 in addition to your day pass. An immersive exhibition, for all ages, of the world of Judith Kerr's creations – The Tiger Who Came to Tea and Mog the Forgetful Cat.
---
The Barbican often holds baby and toddler-friendly (free!) events. Plus there is plenty of room to roam around. At the cinema, there are monthly parent and baby screenings.
They have a Squish Space (16 April 2019 – 31 March 2020) which is a sensory play area for children under 5.
Kids eat free! – One child under 12 eats free for every adult ordering a main meal
Baby Cinema
Read more about how to get cheaper cinema tickets here.
Along with the Barbican here are some other cinemas with parent and baby screenings.
Baby Discos
Monski Mouse is a DJ and Mum with quite a story (check out her website to know more). Monski Mouse launched her signature parents and children's dance event, Baby Disco Dance Hall in 2012 at the Adelaide Fringe in a sold-out debut season. it has gone on to tour 14 cities across the UK and Australia.
Her baby discos can be found in London, Brighton and Edinburgh. The mix of retro classics, contemporary pop and nursery appeals to both parents and babies.
---
The 2 to 4-hour party people put on discos all across London and the UK. They're an independent, grassroots music and events crew of seasoned ravers and parents that put on family raves with all the freedom and excitement of a mini-festival, right in the heart of cities and towns across the UK.
If you see an event near you, buy in advance as these tickets fly off the shelves.
If you have any further tips for what to do with under 3s, feel free to comment below or email us at info@kidrated.co.uk