KidRated News
Partner with Us
Published: 21st January 2020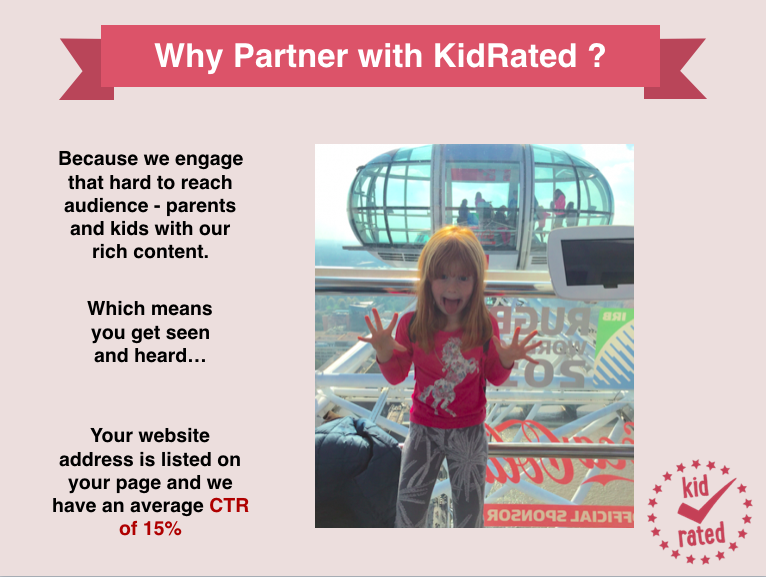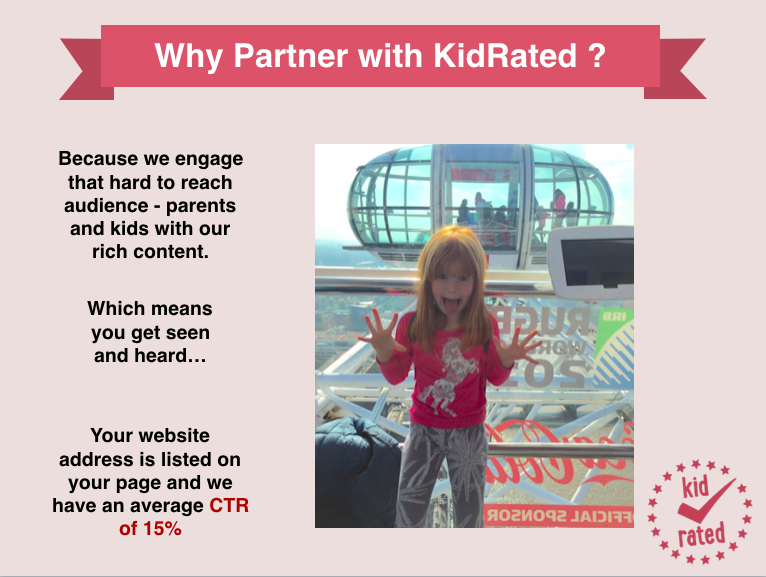 List your attraction or event with KidRated and get high quality traffic sent to your webpage…then watch as they convert into paying customers.
HOW DO I GET RATED?
Our KidRaters are 100% independent so we NEVER sell ratings. However, we do help our partners by asking our community to rate things.
A video or photo rating on a landing page, is proven to increase sales and, once we are linked, we will drive high quality traffic to you. The average click through rate (CTR) for a lead generation site is 4% – our CTR is 15%.
To partner with us you MUST have a landing page on the site. We can then promote your url in our social streams.
GETTING A PAGE
Get an Annual Subscription Listing Page – Perfect if you're an attraction or experience open all year round
Cost starting at £750 p.a.
CTAs sent to KidRated community
Embed all your rich media including photos and videos.
Update content at times of intent
Digital and physical badge sent
Promoted in our social streams and outreach content

Pay extra to promote on homepage or slider & social streams 
Contact us now to get started: info@kidrated.co.uk
TESTIMONIALS

CASE STUDY