KidRated Blog
5 Reasons Mission Impossible is Better than Bond
Published: 12th October 2021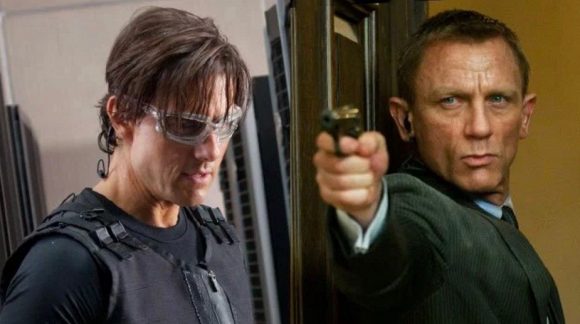 When No Time To Die finally hit the screens in 2021 it got rave reviews. However, whilst most critics agree Mr Craig's final outing as James Bond is his best, has the English agent been usurped by Ethan Hunt and the Impossible Mission Force?
Let's discuss….
First Mission Impossible. The franchise began life as a popular 60s TV show before Cruise got his mitts on it over 20 years ago.
Since then it has spawned six films, with two more in production, and generated over a billion dollars.
More importantly though, it's given a new generation of  cinemagoers a spy hero who visits exotic locations, does amazing stunts and makes them laugh out loud. In short Ethan Hunt has become more Bond than James Bond.

The fifth MI film, Rogue Nation, was reportedly rushed to cinemas early to avoid clashing with Daniel Craig as 007 in Spectre, and many would argue Rogue Nation was the better film. But if we were in any doubt that the Bond franchise was being beaten at its own game it was with the release of the sixth Ethan Hunt adventure –  MI:Fallout.
This high-octane rollercoaster ride blew audiences away with its non-stop action and still holds a 97% rating at Rotten Tomatoes.
Meanwhile, in his 15 years and five Bond movies, apart from a rip-roaring debut in Casino Royale, Craig's 007 has been decidedly grumpy, hellbent on leaving the job and rather lacking in the gag and girlfriend department.
Gone is the jokey womaniser who loves working for Queen and country in between his one night stands, and instead Bond has become boringly faithful and decidedly serious.
And it hasn't gone unnoticed – Quantum of Solace and Skyfall are rated at 64% on Rotten Tomatoes  with Casino Royale and Skyfall coming in at 94% and 92%. Even the critically acclaimed No Time To Die only gets 84%.
So although I'll miss Craig's gritty portrayal, I really hope a reboot is on the cards and Bond returns with a bit more humour and a lot more silliness and gives (the always running) Cruise a real run for his money.
It will have to go some though, because at the time of writing MI 7 has hit the screens, again to rave reviews. This time it's a two-parter with the second instalment arriving Christmas 2023.
A few years ago when Rogue Nation hit our screens I asked my son Elliot who was 14 at the time, whose spy he preferred – Cruise or Craig's and he was Ethan Hunt all the way. His mother was also keen to chip in and together they gave the following FIVE reasons why for them Mission Impossible is better than Bond:
Elliot: The Mission Impossible films are definitely funnier. They don't take themselves seriously like James Bond does. Plus they have Simon Pegg in them and his relationship with Ethan Hunt really makes me laugh.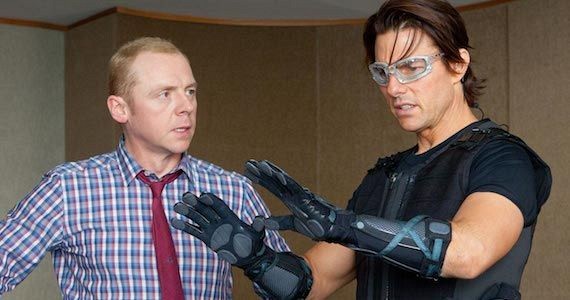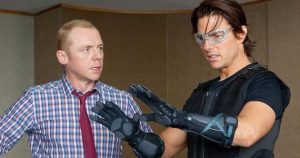 Elliot's Mum: I agree with Elliot. The comedy in Mission Impossible is better. Plus I don't think Daniel Craig has a funny bone in his body. James Bond was always known for his quips and sense of humour but that have seems to have gone since Pierce Brosnan* left the role.
*It's important to know 20 years ago Elliot's mother met Pierce Brosnan on holiday and he flirted with her. She has never been the same since.
Elliot: They are way more exciting and much more memorable. Like the Burj Khalif in Dubai and the plane when he was trapped outside as it took off. And because you know Tom Cruise is doing them for real, it adds to the excitement.
Elliot's Mum: Again I agree. I actually feel quite immersed in the stunts when I watch them. They're definitely more gripping.
In both the opening scene on the plane and the underwater scene in the vault during Rogue Nation I was on the edge of my seat and holding my breath.
I did like it though when Pierce did that bungee jump in Goldeneye. He looked really good.
Elliot: There's not much difference to the plots. I think I like Mission Impossible more because Ethan Hunt works in a team. Though Spectre had that a lot more with Q, M and Moneypenny all helping him out. Both spies are obsessed with going 'rogue' all the time though. In fact Ethan Hunt does it in every film!
Elliot's Mum: The plots in both are always the weakest elements for me. They seem over complicated, which means the films are always really long. A film should only be 90minutes in my opinion…Luckily Pierce Brosnan was great to watch, so I didn't mind so much when he was playing Bond.
Elliot: I don't really remember the women in the Bond films apart from the ones he falls in love with. The women in Mission Impossible all have much more to do – plus they're really good when it comes to fighting and action.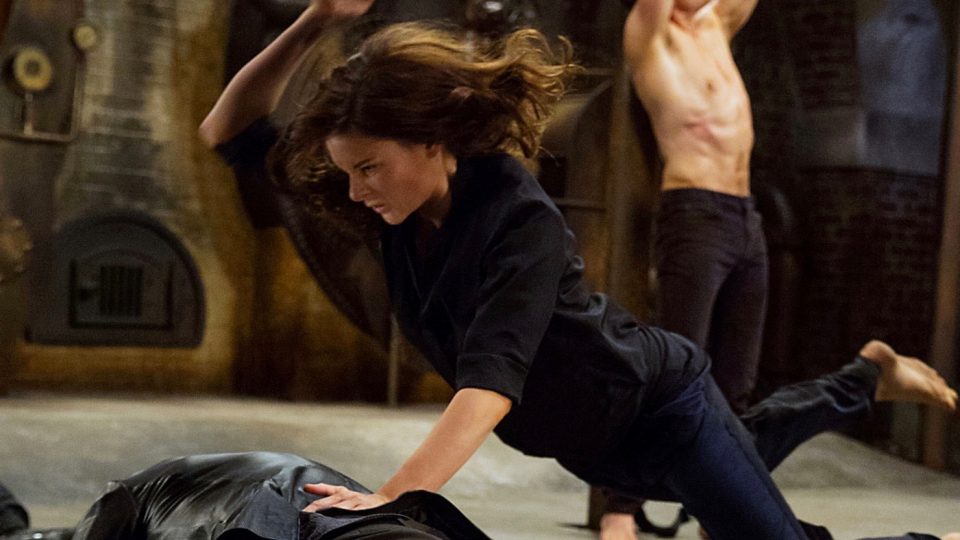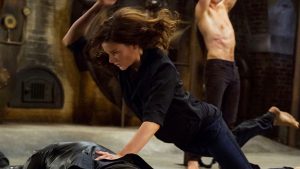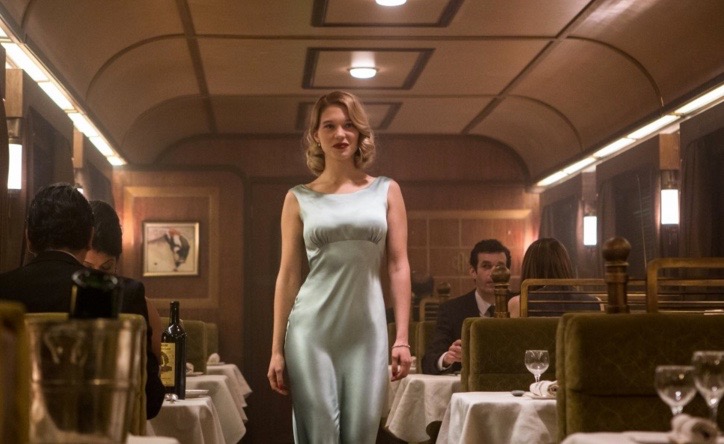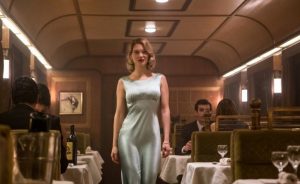 Elliot's Mum: I think the women in Mission Impossible are more on equal terms with Ethan Hunt. They're also given more to do which makes them positive role models. For the record, I think Tom Cruise always chooses good female supporting actors.
In the Bond films, I always liked Moneypenny when she flirted with Bond in the office. I didn't really buy her as a field agent in Skyfall but I do like Naomie Harris.
Sadly the Bond girls lack the wow factor for me they had back in the day. I don't feel as jealous of them as I did when the other actors played Bond – like Pierce Brosnan.
Elliot: The baddies are better in Bond. They're all completely different which I like. In Mission Impossible they all blend into one.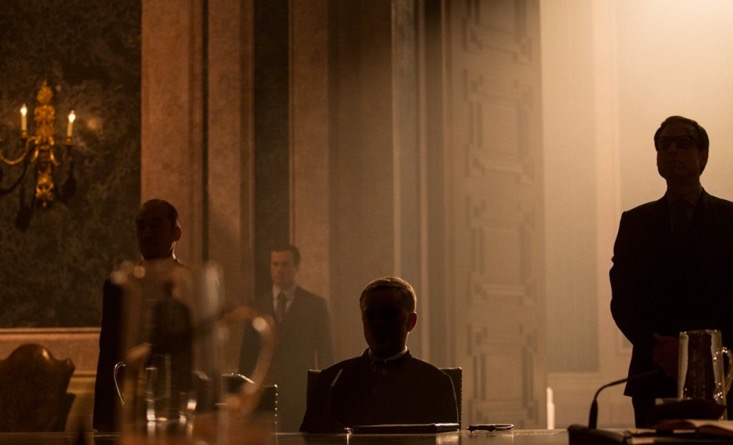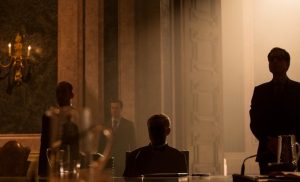 Elliot's Mum: I miss the Bond baddies with cats, weird clothes and private armies. It was good to see the return of Blofeld in Spectre.
I also liked the woman who tried to kill Pierce Brosnan by squeezing him between her thighs – that looked like fun.
Summary
Elliot: I liked Spectre and a new James Bond film always feels special. But Mission Impossible films are just more fun and exciting. So I'd give them 9/10 and Bond 8/10.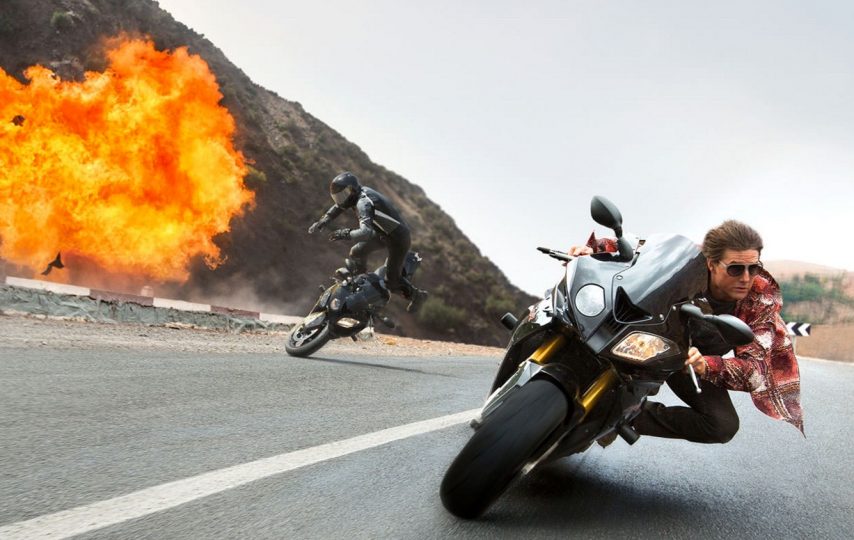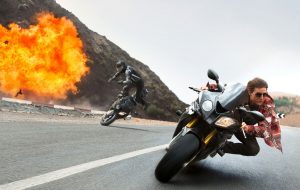 Elliot's Mum: I agree with Elliot. I still get excited when a new Bond film comes out. Spectre was ok, if a little overlong. Perhaps Daniel Craig is just not my Bond (wistful sigh).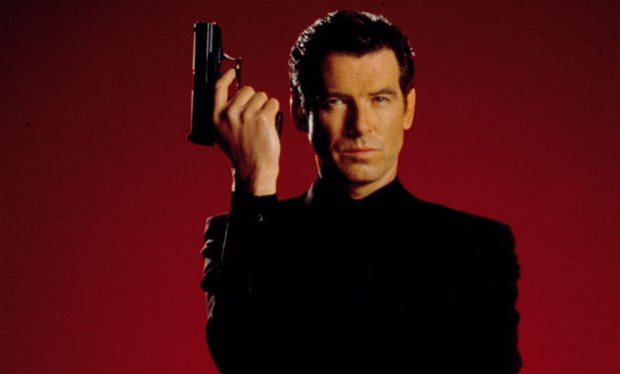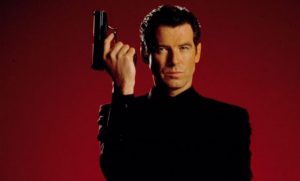 All pictures courtesy of Danjaq, MGM, Paramount Pictures & CPII.