Helen Rutter
Published: 4th March 2021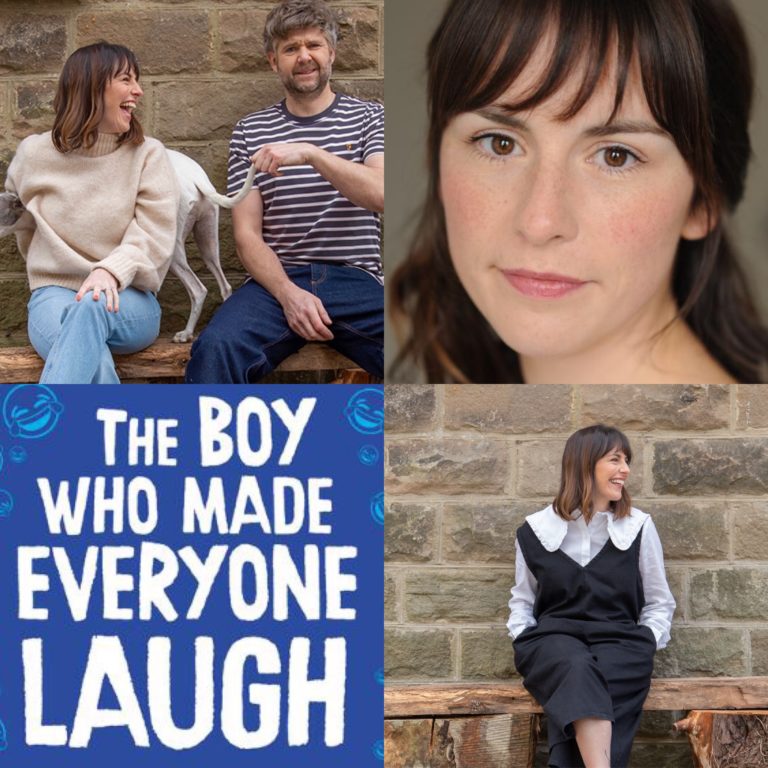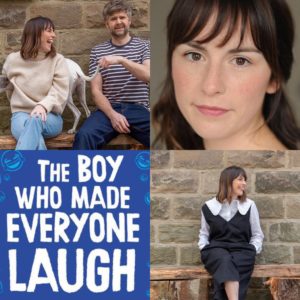 Helen Rutter lives in the countryside just outside Sheffield with her comedian husband, Rob Rouse, two children and two lovely dogs. When she is not tapping away in her writing room, she loves walking the dogs, playing board games and reading. 
Before writing her first novel (The Boy Who Made Everyone Laugh), Helen wrote and performed her work on the stage. You can even spot her in old episodes of Coronation Street, Holby City and many other TV staples including adverts, film and voice over. Her very first role was playing Ruby in Jacqueline Wilson's Double Act, so maybe she was always destined to be involved with children's books!
Helen now much prefers to write the stories than be in them! She is currently writing her second book, so stay tuned to find out what she is writing about this time.
Tell us what you're up to at the moment…
My book- THE BOY WHO MADE EVERYONE LAUGH is out now! It's a story about a little boy called Billy Plimpton who LOVES jokes and wants to be a stand up comedian when he's older. There is just one problem – he thinks that he can't fulfil his comedy dreams until he gets rid of his stammer.
The idea for this story came from my son, Lenny, who has a stammer – I wanted to write the book that he would love to read, starring a child like him. I hope that children will be able to relate to feeling unheard, different from the rest and unable to find their voice. I also hope that they will find it very funny!
What was your favourite place to visit in London as a kid?
I lived 'up north' and never visited London as a child. I think the first time I went was when I moved there to do my very first acting job, so I must have been about twenty! I got a job at Polka Theatre for children playing Ruby in Jacqueline Wilson's Double Act. I fell in love with Polka Theatre and always make sure that I visit when I go back to London. I have made sure that I have taken both my kids to shows there as they are so magical.
Where is your favourite place to eat with your family?
Whenever we are in London, I make sure we go to Wahaca as there isn't one in Sheffield and the kids LOVE it there. I know it's a chain but we still love it!
Do you have a favourite shop?
Obviously I love bookshops! I can spend a very long time in pretty much any bookshop. It's so sad that they have been closed for so long in lockdown. My book is currently book of the month in Waterstones and I can't even go in and see it on the table!
A shop that I miss, now that we don't live in London, is the antique shop in Crystal Palace. It is spread over about four floors and is full of exciting things- you could find anything in there!
Where in the UK would you recommend to another family?
We now live in the Peak District and it's very beautiful but as it's in the middle of the country we always yearn for the sea. Cornwall always feels a bit special to me. 
A hot empty beach with kids and dogs. Playing cricket and ball games and reading books. Then going to eat some good food as the sun goes down. Mmmm sounds perfect.
Name THREE places you love going with your kids…
I love going for long walks with the kids up to Stanage Edge. In lockdown, they have started to enjoy walking a lot more- I guess they had very few options! They even ask to go on walks now! 
I love going to our favourite campsite near Bakewell. I take them one at a time so I can spend time with them on their own and we go out for pub tea and eat ice cream and Bakewell tart and stay up all night chatting in the dark.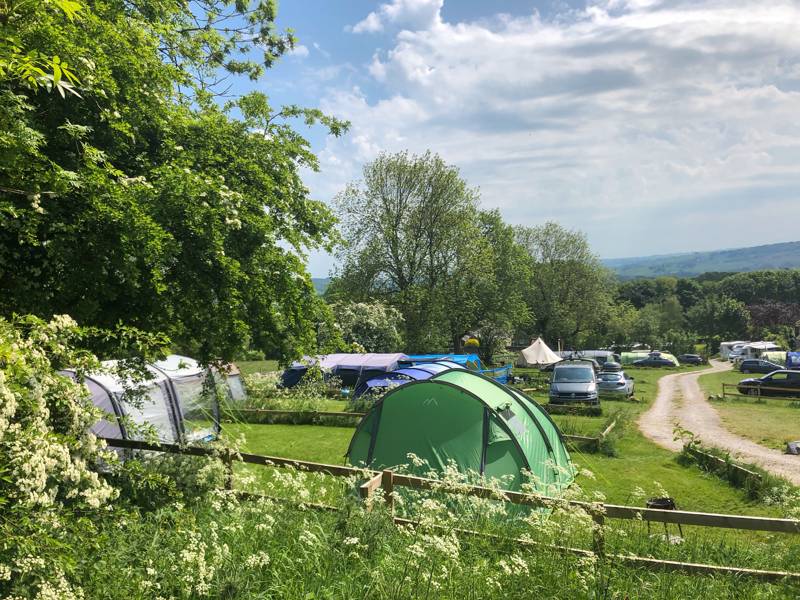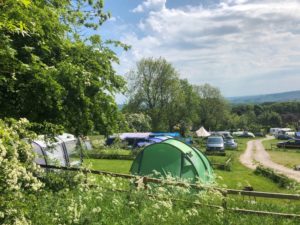 I really enjoy taking them to the theatre. We perform at the Edinburgh Festival most years and the kids absolutely love watching show after show there. When my husband was doing a show in the West End last year it was so exciting taking them to see it and letting them go backstage and look out at the empty seats from the stage.