KidRated Blog
A Guide to London's Department Store Loos
Published: 20th September 2020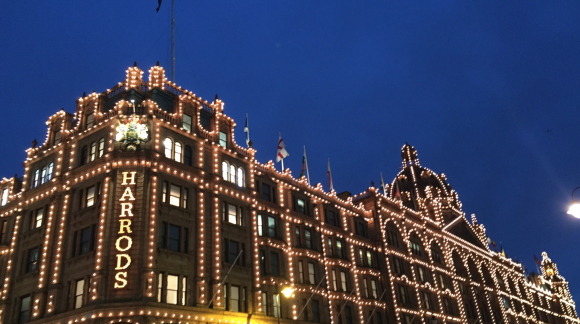 So you're out and about in central London weaving through the crowds with a buggy, a million shopping bags & two kids, when you hear the dreaded, "Mummmm, I need a weeeee."
The only thing worse than walking down a wintery Oxford Street, laden with kids and shopping, is queuing for hours to get to a tiny grotty loo that smells like it hasn't been cleaned since, well, ever.
But don't fret –  on a KidRated mission,  I've been doing a bit of bog standard research to find the best department store loos in Central London.
The toilets have been rated (out of 10, naturally) on fanciness, easiness to find, child-friendliness, availability and good smelliness.
Disclaimer: Unfortunately being a woman, I can't vouch for the men's, but I hope they are of similar quality to the ladies'.
icon-female

 Liberty 

icon-male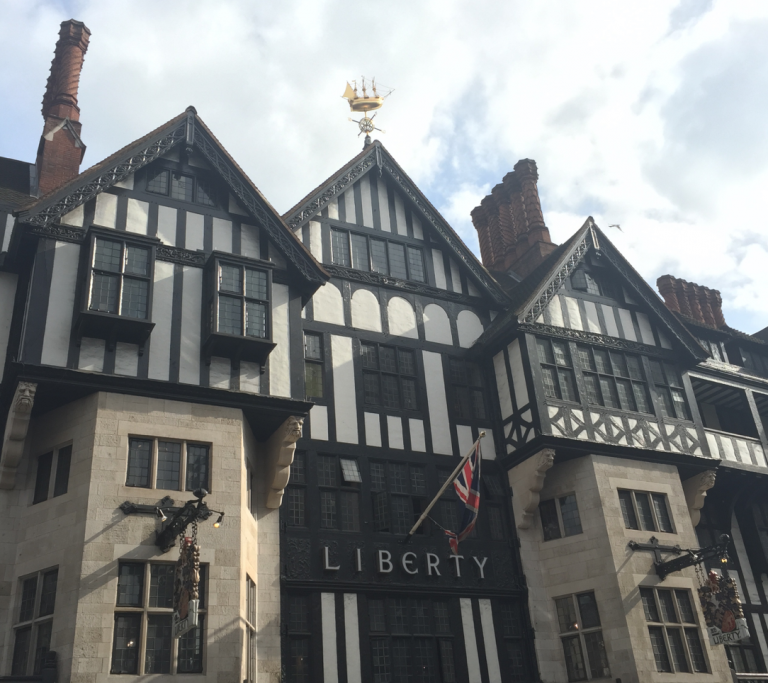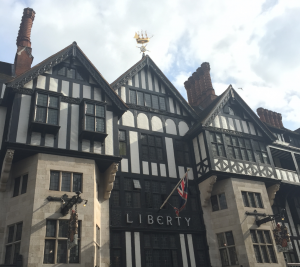 I had a tip off that the best kept secret WC in the capital were the loos in the basement at Liberty. There are in fact, three different places to spend a penny in Liberty. The top floor is convenient for the Christmas Shop. On the third floor there is an accessible loo which is handy for the kids' department and in the basement.
Though the basement was the smallest with only three cubicles, it was the emptiest, possibly because it was hard to find, so on the one hand perfect for kids who are bursting for the loo, but not great if you have a lousy sense of direction. Having said that the staff are helpful and happy to give directions.
Fanciness 6
Easiness to find 6
Child-friendliness 6
Availability 8
Nice Smelling-ness 10
Perfect for when:
you find yourself near Oxford Circus or Carnaby Street.
Alternatives in the area:
Kingly Court have well kept public loos, Topshop has toilets in the basement next to EAT, good to know if you're out teen shopping.
icon-female

 Fenwick 

icon-male

Fenwick is slightly off the beaten track, unless you routinely shop around Bond Street, which sadly I don't. They aren't called 'toilets' but the 'powder room' and 'cloakroom' for women and men respectively. And they're not lying – in the ladies there really is a beautiful powder room plus chairs outside for kids/husbands/boyfriends to wait for you.

The blessing (and curse) is that there is a toilet attendant so while they are perfectly kept, and you can spritz yourself with complimentary perfume, you might feel guilted into leaving a small tip – still a total bargain considering some train stations charge for much grimmer facilities.
Fanciness 9
Easiness to find 7
(the ladies are on the top floor, the men's is in the basement)
Child Friendliness 5
Availability 8
Nice smellingness 9
(and with a quick spritz of perfume, you can leave smelling better too!)
Perfect for when:
you're lost in the mazes of Mayfair and need a break from Christmas induced chaos.
Alternatives in the area:
the loos in Claridges are the best in London (fact) but possibly quite difficult to sneak into unfortunately. If you're looking for luxury loos and a good Christmas pudding, Fortnum and Mason is the place to go.
icon-female

 Selfridges 

icon-male

 

You're handily never too far from a loo in this behemoth of a department store. The best are on the third floor near the women's denim department. Yes there is a department dedicated to denim, that is how giant Selfridges is.
Fanciness 7
(not all Selfridges loos are created equal but a few of them have cool art deco tiles)
Easiness to find 8
(there are so many, you're rarely far from one and there are fairly clear signposts)
Childfriendliness 10
(there is even a men's with baby changing in the basement and the 3rd floor ladies' has loads of space and multiple babychanging areas)
Availability 8
Nice smelling-ness 7
Perfect for when:
you're trying to do all the Christmas shopping in one fell swoop.
Alternatives in the area:
catch a quick bit of culture at the Wallace Collection. The loos are downstairs so not massively buggy friendly but they are spacious. In fact when interviewing some kids about the gallery earlier this year, one claimed that the loos were its best asset.
icon-female

 Harrods 

icon-male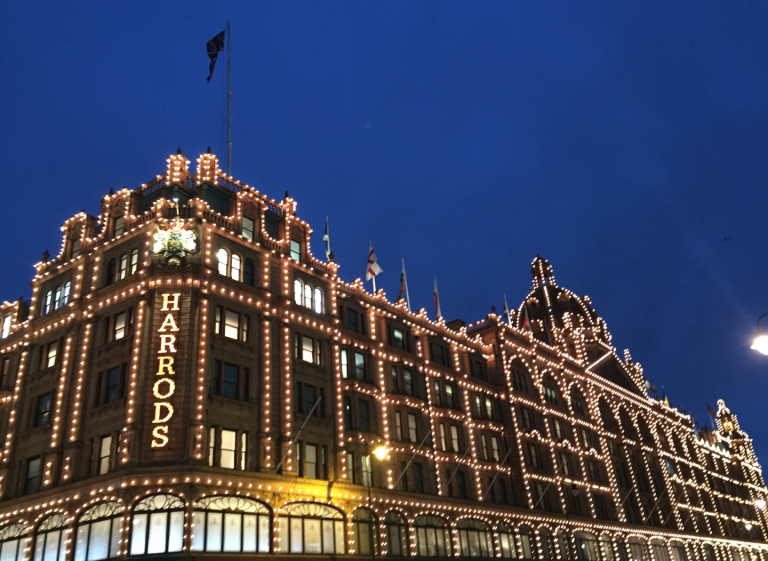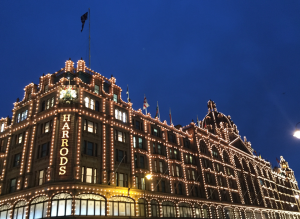 As seasoned London shopper, I pride myself on my ability to find our way around the big stores and shopping centres. Only two places elude me: Westfield Shepherds Bush and Harrods. I avoid both at all costs. But at Christmas time you can't avoid Harrods. Firstly, it's home to the best and most instagrammable Santa's Grotto and secondly, the January sales are legendary.
Like Selfridges it's giant, but also twice as confusing, so we decided to only investigate the loos most useful if you have kids with you. These were the ones on the same floors as Children's clothes, the Christmas Store and Toy Kingdom.
Fanciness 8
(A bit like 80's wedding dresses, they're fancy but in a dated and silly way)
Easiness to find 3
(probably best to pick up a store guide as you enter)
Childfriendliness 7
Availability 5
(inversely proportional with how hard the loo was to find)
Nice Smelling-ness 8
(the "luxury washroom" on the second smelt the best and had extremely nice perfume to try out. The others smelt, according to my notes, fine)
Perfect for when:
you're feeling extravagant or visiting London for the first time.
Alternatives in the area:
Harvey Nichols is just a stones throw away and further down the road in South Kensington you'll find decent loos at the V&A.
icon-female

 Peter Jones 

icon-male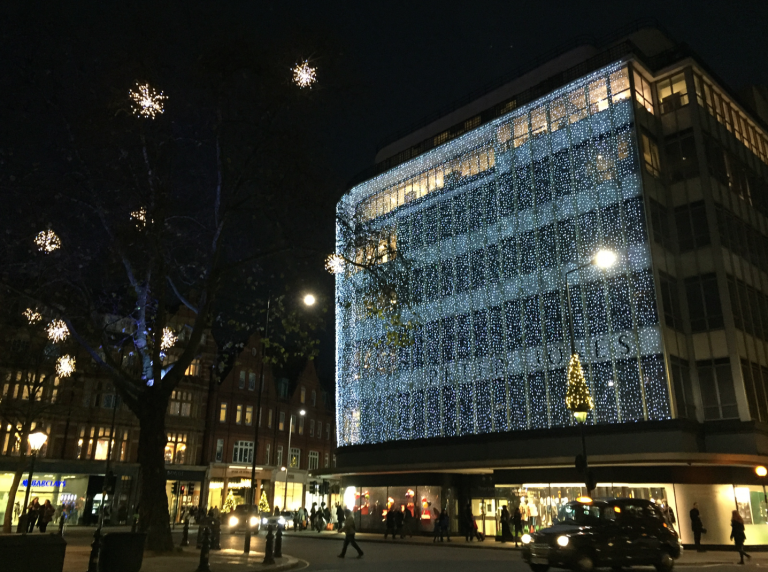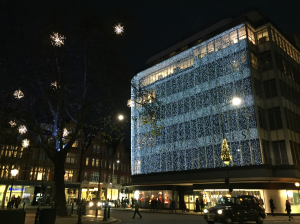 John Lewis and Peter Jones are the bog standard department stores of the high street. You're never knowingly undersold and they're perfect for just quickly popping in to pick something up, as opposed to Harrods or Selfridges where you could quite easily stay inside for a few days. In keeping, their bogs are fairly standard. The only complaint I had was that the Dyson hand driers weren't working
Fanciness 4
Easiness to find 10
Childfriendliness 8
Availability 10
Nice smelling-ness 4
Perfect for when:
you're on a shopping mission.
Alternatives in the area:
grab some culture at the Saatchi Gallery.
Winner: Selfridges 
icon-trophy
With the sheer number of lavatories and excellent child-friendly facilities, Selfridges is the clear winner. But if you find yourself without kids for the day and want to treat yourself, then Fenwick is the place to go when you need to go, just don't forget to bring some loose change for a tip.
Also never forget, when in doubt when you're out and about, most galleries and museums in London are free to enter and the toilets are much nice than your average public WC.