KidRated Blog
Seb's Summer Movies of 2022
Published: 30th August 2022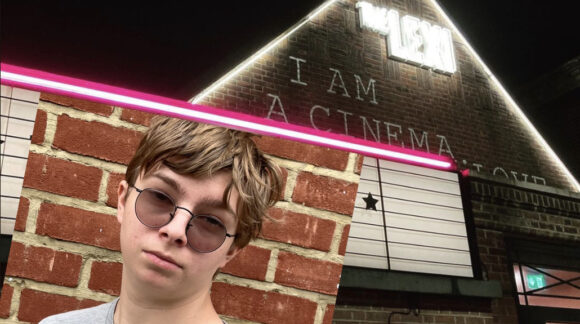 It's been a great summer for movies. As always we hope you got to see them on the big screen and supported your local cinemas. But, if you missed any the good news is they're all now available on streaming services. 
Choosing our favourites was a mammoth task – so instead we asked 15-year old Seb – our new KidRated film reviewer – to give us his verdict on six of the best.
And don't forget – if you're looking for great films to watch with your older kids and teens our teenage film reviewer Jack has made a superb list. Click here for more details…
EVERYTHING, EVERYWHERE ALL AT ONCE
Keep Your Doctor Strange – this is the Multiverse for us!
In Everything Everywhere All At Once, Michelle Yeoh plays Evelyn, a woman whose laundromat is being audited when she becomes aware of the multiverse and must stop an evil threat trying to destroy the multiverse.
This insane genre-busting film has amazing visual effects that can look unreal and realistic at the same time. The first half of the movie is a fun action comedy that uses inventive abilities to differentiate it from others.
It's fun, exciting and impossible to look away from. However, the second half is where all the movie's ideas, themes and characters come together to tell a story about hope, depression and kindness. It is an impressive, timeless story.   The only problem with the film is that it's difficult to watch immediately after another movie or rewatch multiple times due to its long pacing and runtime.
Despite this minor issue, film manages to mix together a fun, imaginative action comedy with a deeply personal character drama. This dichotomy, combined with powerhouse performances makes for an insanely amazing trip into the multiverse.
KidRating: 9/10
TOP GUN: MAVERICK
Faster than anyone has gone before (again)!
Top Gun: Maverick is the long-awaited sequel to 1986's original blockbuster hit Top Gun.
While the story is pretty simplistic, the cinematography, score, performances and sheer emotion and enthusiasm more than make up for its shortcomings.  In this instalment, 30plus years after the original Top Gun, test pilot Maverick is demoted after an incident that damages one of the Navy's most technologically advanced planes. Despite this, he is recruited to train new fighter pilots who must complete a seemingly impossible mission in less than two and a half minutes. One of the young fighter pilots he must train, he must teach is Rooster, the son of his former flying buddy Goose's, which leads to complications.
For me, the stand out component of this film are the visuals; nearly every shot is gorgeous while still being able to clearly convey all the action in the aircraft. The actors deliver great performances but the standout is Miles Teller (Rooster) who is able to convey a range of complex emotions over the course of the movie.
This follow-up also boasts an amazing score that induces both excitement and nostalgia. The weakest element is the story, as it is pretty formulaic and predictable however TGM uses it to its advantage the result being genuine emotion to compliment the thrilling aerial sequences.
Overall, Top Gun: Maverick manages to capture the "need for speed" that propelled the original by using modern technology to amplify its presentation. While the story is predictable, the cast and the writing pack enough emotion, excitement, and enthusiasm to make this a true cinematic experience worth seeing.
Kidrating: 8/10
JURASSIC WORLD: DOMINION
The threequel to the Jurassic World movies has fun performances and an excellent score, however, hit-or-miss visuals and a convoluted story undermine an otherwise fun story.
In this conclusion to the Jurassic World and Park series, Owen the dinosaur handler from the second trilogy, must unmask a conspiracy surrounding an evil company in order to save his daughter and the daughter of the velociraptor Blue after the two were kidnapped.
Along the way, we pick up the characters from the original Jurassic Park to help him on his journey. While this seems like a clear premise and strong storyline, the movie continues to splinter into more storylines that begin and end suddenly without any real narrative reason besides building tension.
These storylines do more to confuse and distract from the main story than add to it. While all of these ideas have potential, the movie's insistence in cramming each storyline ultimately leads to confusion.
Along with this messy narrative the performances are pretty average too with the exception of the original Jurassic Park cast and DeWanda Wise's as the complex and charismatic Kayla.
The backgrounds, set pieces and closeups on the dinos are pretty to look at, but that's about it. And most of the visuals in the action scenes along with the Atrociraptors are pretty uncomfortable to watch. The movie has fun individual scenes, but the pacing is uneven, the story is bordering on nonsensical, and the runtime is way too long.
Despite this, if you're just looking for some fun moments with charismatic and classic characters, it's worth a watch. And, the familiar theme tune still packs a punch along with a score that is both epic and nostalgic.
KidRating: 6.5/10
THE SEA BEAST
The Sea Beast follows legendary sea hunter, Jacob Holland as he tackles dangerous sea monsters while also taking care of Maisie – a kid who dreams of becoming a hunter like him.
The movie is as thrilling as the title suggests and while it's a little predictable with some occasional pacing issues, the skilful tackling of its themes, along with some strong characters and a decent script, make this voyage one worth joining. Plus the animation is outstanding!
The plot twists are predictable but executed in a way that elevates the writing and makes each theme in the movie seem natural. The action is  thrilling and manages to be both chaotic and understandable at the same time. The voice actors do a really good job, despite some cringey lines. Despite this, the action keeps the film moving without feeling too repetitive or exhausting. In fact, the sea beast's real secret weapon is Zaris-Angel Hator's performance as Maisie who consistently brings emotion and curiosity to the character.
Overall, The Sea Beast uses its familiar story beats to tell an interesting story exploring various themes and ideas while packing a lot of character and heart into its interactions. While the pacing near the beginning and end lags a bit, this pirate journey makes the most of its voyage by showcasing its stellar action, animation and art without losing the emotional connection between the characters.
KidRating: 8.5/10
BULLET TRAIN
In this action comedy, trained killer Ladybug (Pitt)  is tasked with stealing a briefcase on Japan's Bullet Train but he soon realises that he's not the only killer onboard. There are other assassins on the train with overlapping missions.
Overall, this heart-pumping, hilarious action comedy has some incredible performances, action, humour, visuals and writing however, tonal issues, awkward story contrivances and a poorly executed message near the end prevent this high-speed movie from arriving at its destination as a modern classic.
The film begins like a mystery, with different strands and numerous back stories that keep a thread of unpredictability throughout  which include some satisfying setups and payoffs. Beautifully shot and edited, the action is exhilarating and incredibly gory which works well with the laugh-out-loud comedy.
There are also some great performances here, especially Brian Tyree Henry, Aaron Taylor-Jonson and Joey King as the funny duo Lemon and Tangerine and the terrifying Prince who make use of a script that fizzes with some cracking dialogue, lots of humour, emotion and on-screen intensity.
The narrative twists and turns work for the first and most of the second act. However, the final third feels unsatisfying and lackluster. This is mainly due to smart story decisions mixed with dumb plot contrivances, tonal imbalance, and finally a confused and sloppy epilogue.
KidRating: 7.5/10
NOPE
Nope is director Jordan Peele's third horror feature and he has created a film that manages to be creative, creepy, funny, epic and wholly unlike anything he's done before.
It follows sibling ranch owners, Em and OJ Haywood, who, after the death of their father, attempt to capture footage of a UFO that is terrorising their ranch, hoping to make a fortune when they sell the evidence.
Each third of the movie is a different genre; the first third is an intimate character drama, the second is a dread-soaked horror outing and the final third is a high stakes adventure-thriller.
Despite these different tones, Peele manages to switch between them cohesively, letting his characters and complex themes take the lead. The film is ultimately a monster movie in the same vein as Jaws with similarly great acting. All the performances are consistently outstanding, especially Keke Palmer and Daniel Kaluuya as Em and OJ.
The score and cinematography invoke an almost Spielbergian sense of curiosity, wonder, adventure and nostalgia while still being able to convey terror, irony, comedy and intensity. While the movie's themes are difficult to discuss without spoiling it, they are consistently thought-provoking, if not always fully and cohesively developed. However, this allows for many different interpretations of the film which works in its favour.
Ultimately, Nope is a true summer blockbuster spectacle that is creepy, original fun and consistently entertaining, without losing sight of its thought-provoking ideas.
KidRating: 8.5/10