KidRated Blog
Great Films for Older Kids and Teenagers
Published: 18th September 2020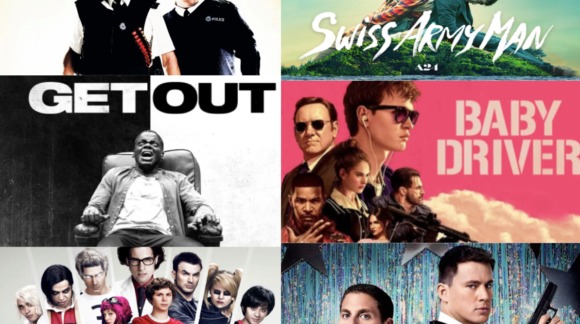 During these times in lockdown, it's quite easy to get bored. So, we asked Jack – our teenage film buff  – to give us a list of his greatest films which older kids and teenagers would enjoy. All of them can be accessed via streaming services.
Now we know every parent is different. Some treat the BBFC's age ratings as law and some of you treat them as guidelines. We're not advocating you let children watch films that are too mature for them because that would be silly. We're just saying older kids and teens are a tough crowd to entertain and this list might help.
So Ladies and Gentlemen, without further ado here are KidRated's Great Films for Older Kids and Teenagers. Or, as his mother has dubbed it – Jack's 20 Best Films for Quran-Teens!
Enjoy…
Action and Adventure Films
Kingsman: The Secret Service (15)

If you like funny, action-packed spy films, then you'll love this 2014 film starring Colin Firth and Taron Egerton. The main premise is that a secret organisation recruits an inexperienced but promising street kid named Eggsy.
They recruit him into its ultra-competitive training programme, just as a dire global threat emerges from a twisted tech genius.
There are a number of mildly violent fight scenes and some swearing. Plus a very, very, very rude joke at the end.
Available on Netflix.
Hot Fuzz (15)
Hot Fuzz is the 2nd in director Edgar Wright's 'Cornetto Trilogy'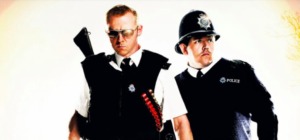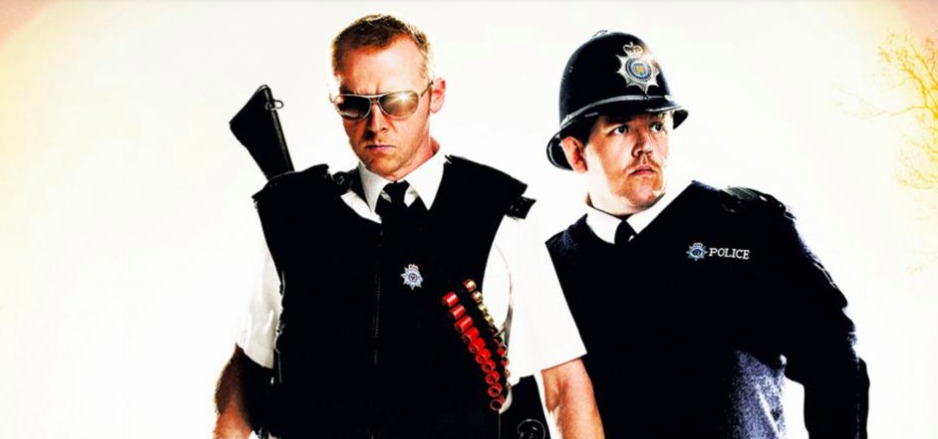 and a 2007 rip-roaring police film starring Simon Pegg and Nick Frost.
Sergeant Nicholas Angel is a high-achieving police officer for the London Metropolitan Police Service. After he is transferred to a small village in Sanford, Gloucestershire, a series of deaths make him very suspicious of what the townsfolk may be hiding.
Available to buy on Amazon Prime Video.
Kick-Ass (15)
Kick-Ass is a 2010 superhero action film starring Nicholas Cage and Aaron Johnson.
It tells the story of Dave, an ordinary teenager, who sets out to become a real-life superhero, calling himself "Kick-Ass". He gets caught up in a bigger fight when he meets Big Daddy. He's a former cop who, in his quest to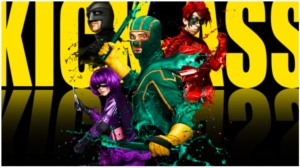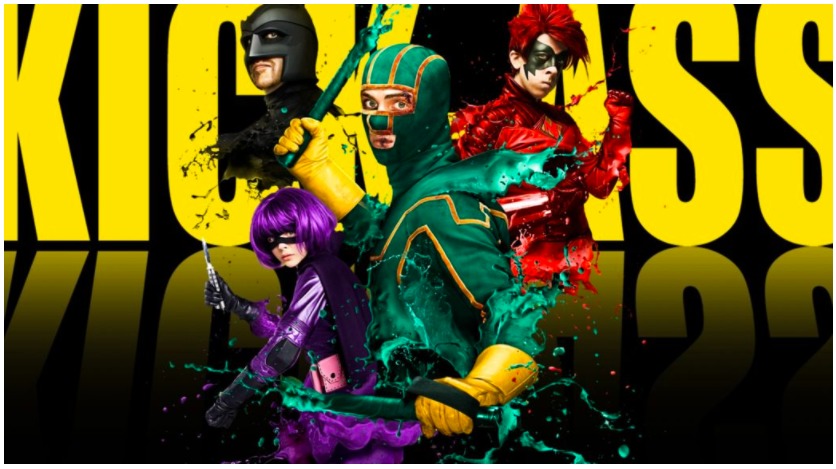 bring down the crime boss Frank D'Amico and his son Red Mist, has trained his eleven-year-old daughter to be the ruthless vigilante Hit-Girl.
Contains scenes of mild violence and strong use of swearing (yes that word!!) but other than that it is a very funny and brilliant comic-based superhero film.
Available on Amazon Prime Video.
Kong: Skull Island (12)
Kong: Skull Island is a 2017 sci-fi adventure film with a cast including Tom Hiddleston, John Goodman, Brie Larson and Samuel L. Jackson and of course, a giant CGI gorilla.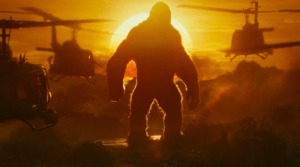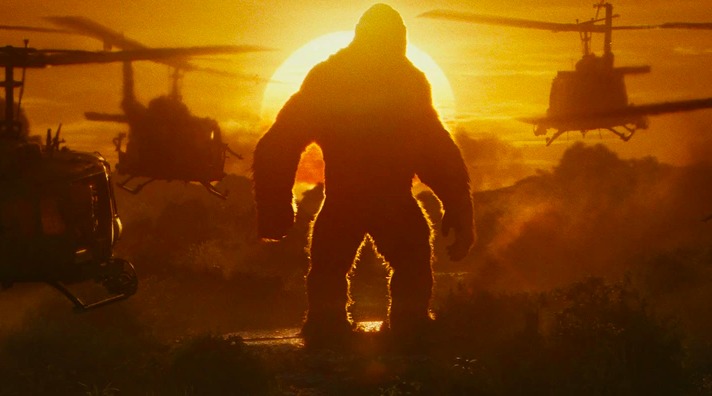 A group of U.S military and scientists set up to survey an uncharted remote island, unaware of the gigantic surprise that lies in wait for them.
The special effects are fantastic. This film features inclusion of guns and forms of mild violence and swearing.
Available on Netflix.
Baby Driver (15)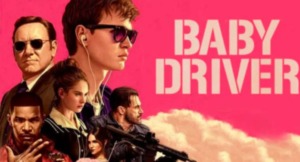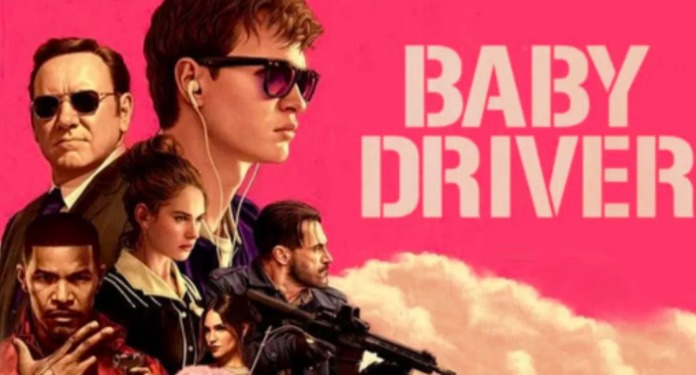 Baby Driver is a 2017 action film also written and directed by Edgar Wright. It stars Ansel Elgort as a young, musically driven getaway driver.
The sunglass-wearing wise-crack is seeking freedom from a life of crime with his girlfriend Debora (Lily James). If you enjoyed Hot Fuzz, you'd definitely love this because it's thrilling, intense and has very suspenseful chase scenes.
With a brilliant soundtrack and quick-to-the-point editing and humour, you can purchase this film on Prime Video.
Scott Pilgrim vs. The World (12)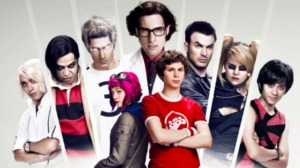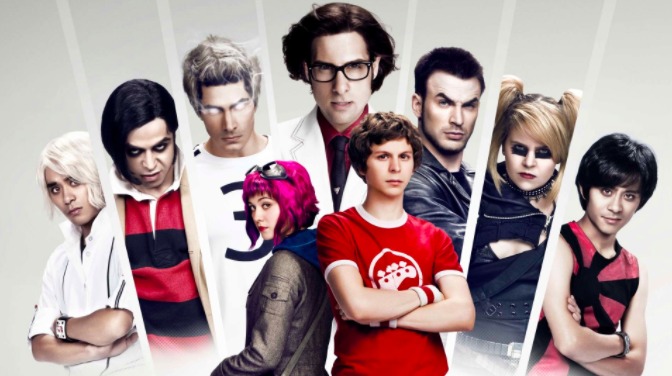 Another film by Edgar Wright (last one we promise), Scott Pilgrim vs. The World is a 2010 film adaptation of the famous graphic novel series.
The film stars Michael Cera as Scott Pilgrim, a slacker musician who must win a competition to get a record deal. Oh, and battle the seven evil ex-boyfriends of his newest girlfriend Ramona Flowers (Mary Elizabeth Winstead).
With witty comedy and fast-paced 'video-game like' action sequences, Scott Pilgrim split critics on release but I think it's an underrated gem.
Available on Netflix.
Sci-Fi/Psychological Thriller Films
A Quiet Place (15)
Summed up by the tagline, "If t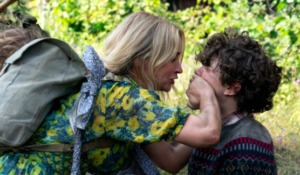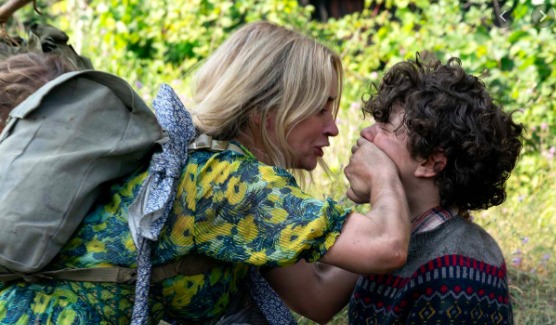 hey hear you, they hunt you", A Quiet Place is a 2018 horror film in which a family live their lives in silence to evade alien creatures that hunt by sound.
Full of extremely suspenseful scenes peppered with heart-warming moments. If you're a fan of jump scares and visually chilling special effects, this is the film for you. The sequel A Quiet Place Part 2 was released in March 2020.
Available on Netflix or Amazon Prime.
Get Out (15)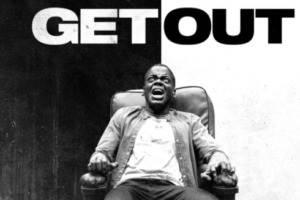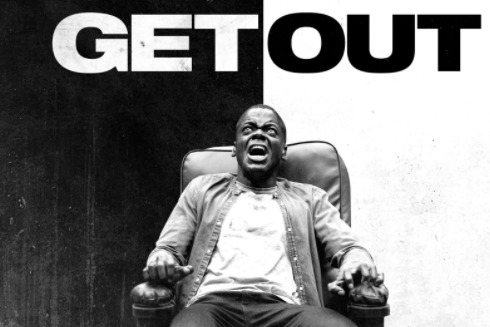 Get Out is a 2017 psychological thriller directed by Jordan Peele. Chris Washington (Daniel Kaluuya) is a young African American man who uncovers a disturbing secret when he meets the family of his Caucasian girlfriend, Rose Armitage.
The film deals with modern issues such as race and class divide, coming to light in a terrifying way as Chris is accepted into his girlfriend's family home.
This is one of the more tense recommendations as it features some violence, adult references, and mild language. It's a great piece of storytelling for anyone who loves psychological thrillers.
Available on Amazon Prime or Prime Video.
Guardians of the Galaxy (12)
Guardians of the Galaxy is a hilarious 2014 sci-fi comedy in which a group of outcasts try to save worlds from the destructive ambitions of a galactic warlord.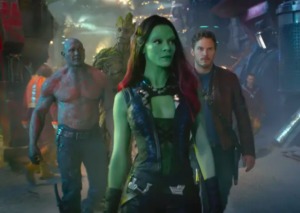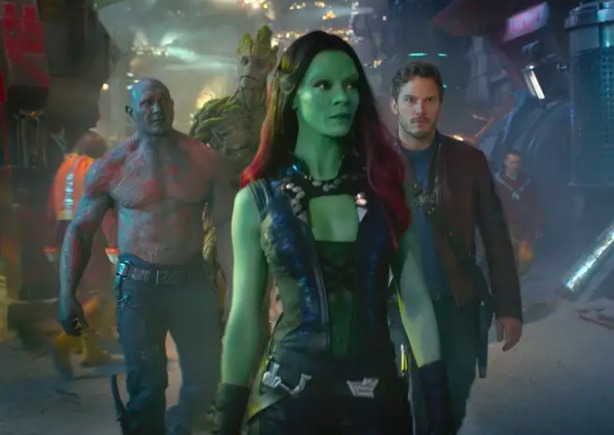 A stellar cast includes Chris Pratt as Peter Quill,  Zoe Saldana as Gamora, Dave Bautista as Drax, Vin Diesel as Groot and Bradley Cooper as Rocket.
Although part of the Marvel Cinematic Universe (MCU), you don't need to have seen any of the films that came before this as it is an origin story. It's very memorable and suspenseful with mild violence and swearing.
Available on Amazon Prime Video.
10, Cloverfield Lane (12)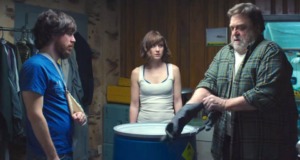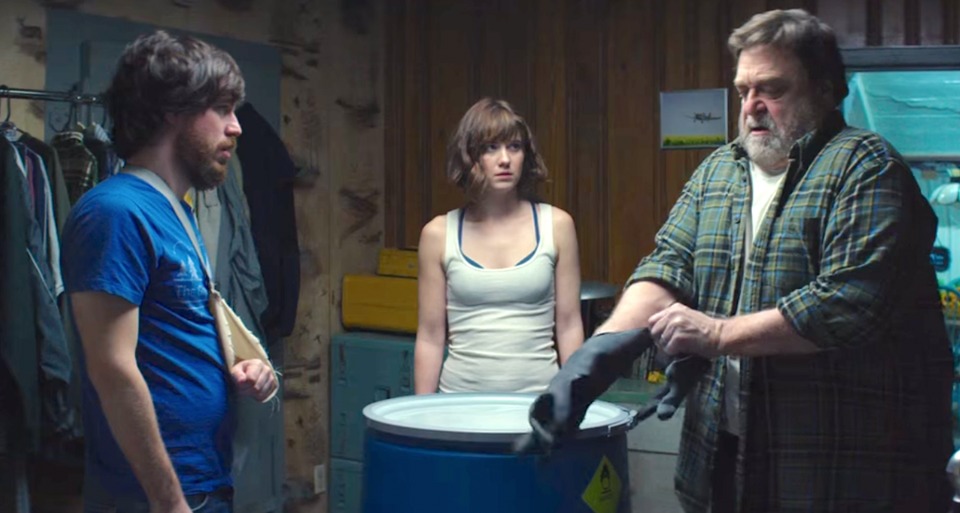 Starring Mary Elizabeth Winstead and John Goodman, 10 Cloverfield Lane is a sci-fi thriller about a young woman who is held in an underground bunker by a man who insists that a hostile event has left the surface of the Earth uninhabitable.
Featuring mildly threatening images and some strong language this is a rollercoaster of emotion with spine-chilling scenes filled with tension and suspense.
Set in the same universe as the 2008 film Cloverfield it is not a direct sequel so you don't need to have seen the earlier movie.
Available on Amazon Prime Video.
Coming of Age/ Drama Films
Mid90s (15)
Directed by Jonah Hill, as the title says, this film takes place in the mid-90s and is a coming of age film about a young lonely boy named Stevie with a troubled home life in Los Angeles.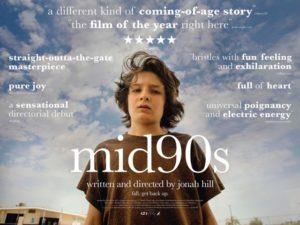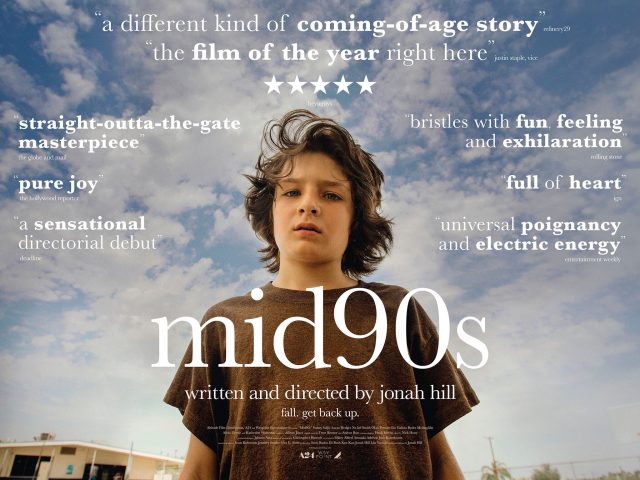 His life changes when he meets a crew of new friends in a skate shop. Praised by critics for its sense of nostalgia and the hip-hop and rap filled soundtrack, Mid90s is a hidden gem and a true to life tearjerker.
This film's certificate is a 15 as there are adult references and swearing, but other than that a very comedic and underrated film.
Find it on Netflix.
American Beauty (18)
My first 18 rated film on the list is a classic and if you like thought-provoking, meaningful, emotional films, you'll love American Beauty.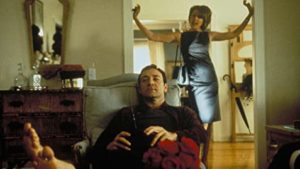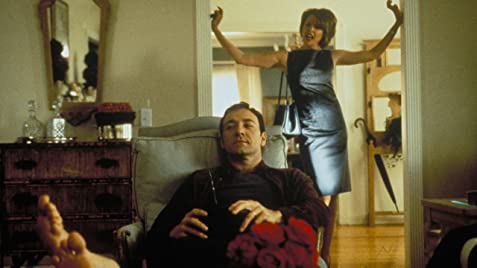 It stars Kevin Spacey as a man with a failing marriage going through a mid-life crisis who falls in love with a teenage girl. The plot may sound odd but if you're an older teen and your parents think you could watch this I highly recommend it as it's a great piece of storytelling and demonstrates key themes of human connection and emotion in a broken family.
Directed by Sam Mendes (Skyfall, 1917 and Spectre) and a haunting soundtrack by Thomas Newman (The Shawshank Redemption, The Green Mile and Finding Nemo), this film features very adult themes so it may not be suitable for all, but those who can handle it won't be disappointed.
Available on Netflix.
It's Kind of a Funny Story (12)
It's Kind of a Funny Story is a 2010 comedy-drama in which 16-year-old Craig Gilner decides to go to the hospital to seek help aft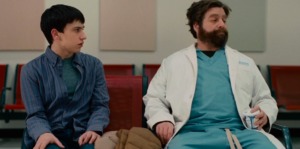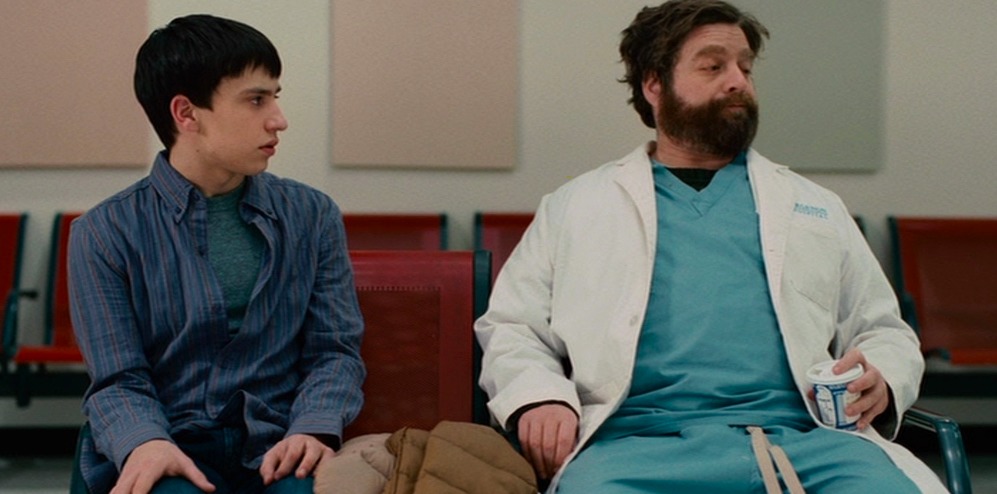 er contemplating suicide by jumping off the Brooklyn Bridge.
This film tackles serious issues such as depression, schizophrenia and suicide and is a real tearjerker.
But it is also an intelligent coming of age story and says a lot about how we and society deal with mental illness. The film contains adult themes and some strong language.
Available on Netflix.
The Perks of Being a Wallflower (12)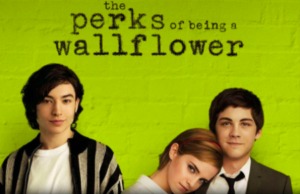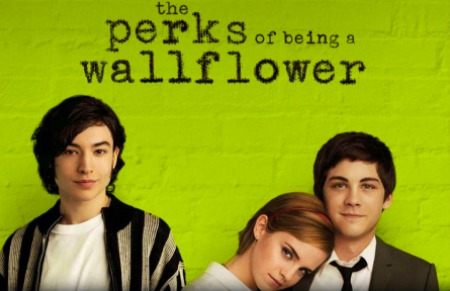 Written and directed by Stephen Chbosky, The Perks of Being a Wallflower tells the story of Charlie (Logan Lerman) and how he deals with his mental health after his best friend commits suicide.
There's something about this film that will make you feel that life's worth living whilst taking you on a genuine emotional journey.
It has an amazing soundtrack and excellent performances by the lead actors as well as a strong supporting cast. Perfect for anyone who wants to see something deep and artistic, but also quite funny as well.
I read the book and I think it's clear Stephen Chbosky was passionate about adapting it the story into a coming of age film that would be gripping as well as emotional. Contains moderate adult references and scenes of drug use
Available on Netflix.
Super Dark Times (15)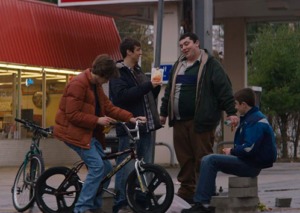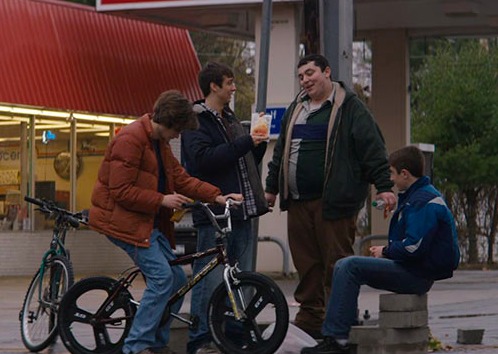 This film is incredible. It tells the story of two inseparable best friends, Zach and Josh, who do everything together until a violent incident puts a wedge in their friendship and drags them apart.
This is Kevin Phillips' directorial debut and his choice of editing and cinematography is similar to the work of Edgar Wright so if like me you love him then you'll love this
There are six key characters making up the main cast and the pacing of the film really drives the fantastic narrative. If you are looking for an indie film with chills, then this one's for you. Features adult themes.
Available on Netflix.
Comedy Films
Superbad (15)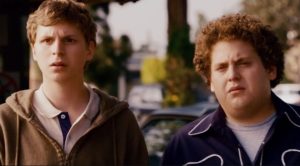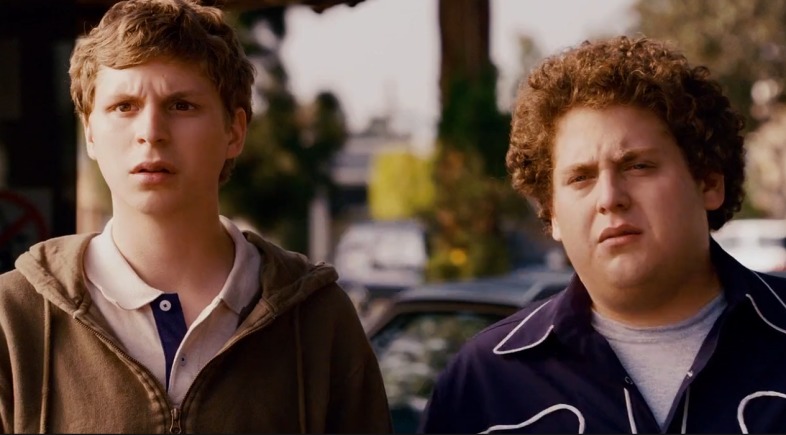 Don't let its title deceive you because far from being super bad, this film is in fact super hilarious.
Three high school boys, Seth, Evan and Fogle, are on a quest to deliver alcohol to a party in order to win the approval of their crushes, but just as they're about to pay an awkward encounter with the cops derails their plans and sends the three of them on a very different journey.
Based on the teenage years of writers Seth Rogan and Evan Goldberg, Superbad is a brilliant comedy that truly reflects what it's like being a socially awkward teenager. Not one to watch with younger siblings, this film features frequent adult references and very strong language.
Available on Netflix.
21 Jump Street (15)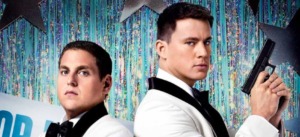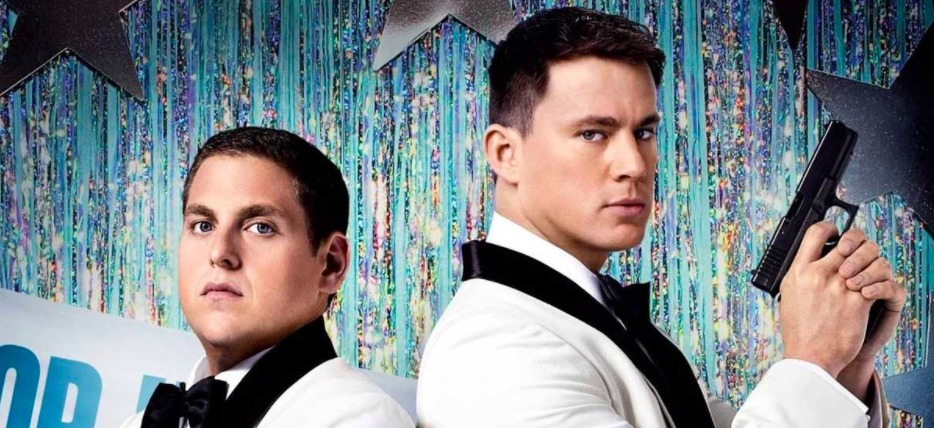 21 Jump Street is a 2012 American buddy cop action comedy film starring Jonah Hill and Channing Tatum and follows two police officers who are forced to re-live high school when they are assigned undercover as students to bust a drugs ring.
Like an American version of Hot Fuzz, 21 Jump Street contains strong language, adult references and lots of guns and comedy violence. As can be seen in the trailer below so you have been WARNED!!!
Available on Netflix.
The Naked Gun (15)
Ok, so this one you can wat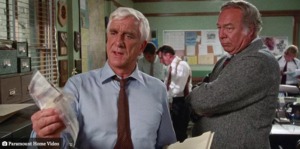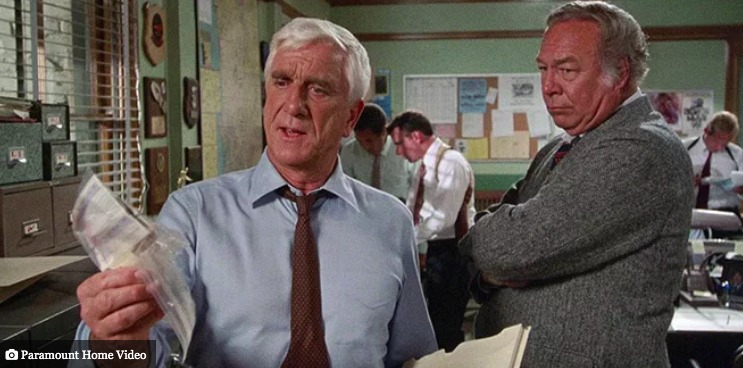 ch with your parents! Based on a classic 80s TV Series called Police Squad, The Naked Gun is a 1988 parody cop film in which Detective Frank Drebin (Leslie Nielson) tries to prevent The Queen's assassination, whilst on a state visit to the USA.
Frank's main suspect is Vincent Ludwig, a rich businessman, who uses a hypnotic device to turn other people into murderers.
This film is an out and out classic and gets better with every watch. If you love classic comedy, slapstick and puns that make you groan, this is the film for you.
Available on Amazon Prime.
The Fundamentals of Caring (15)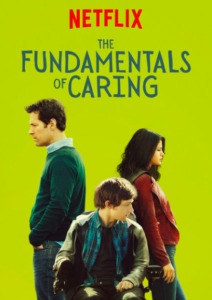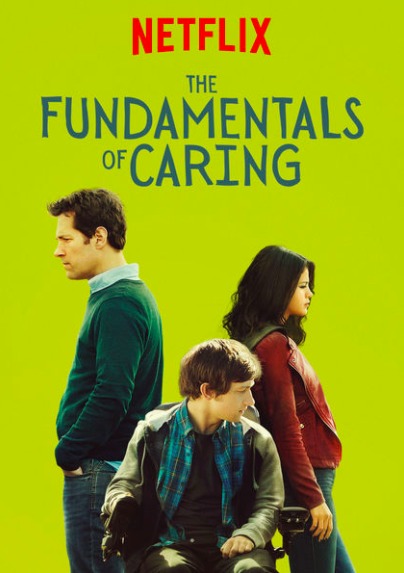 The Fundamentals of Caring is a 2016 American comedy-drama film starring Paul Rudd, Craig Roberts, and Selena Gomez about Ben, a writer suffering from writer's block.
Deciding he needs a new job, Ben embarks on a six-week course to become a carer and ends up looking after Trevor, an 18-year-old desperate to see the world's deepest pit.
It's a hilarious coming of age film about trauma, friendships and human connections with some strong language and adult references.
Available on Netflix.
Swiss Army Man (15)
This 2016 American comedy-drama adventure film stars Swiss Army Man, Paul Dano and Daniel "Harry Potter" Radcliffe and explores ideas about humanity and how people fit into society.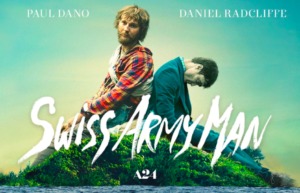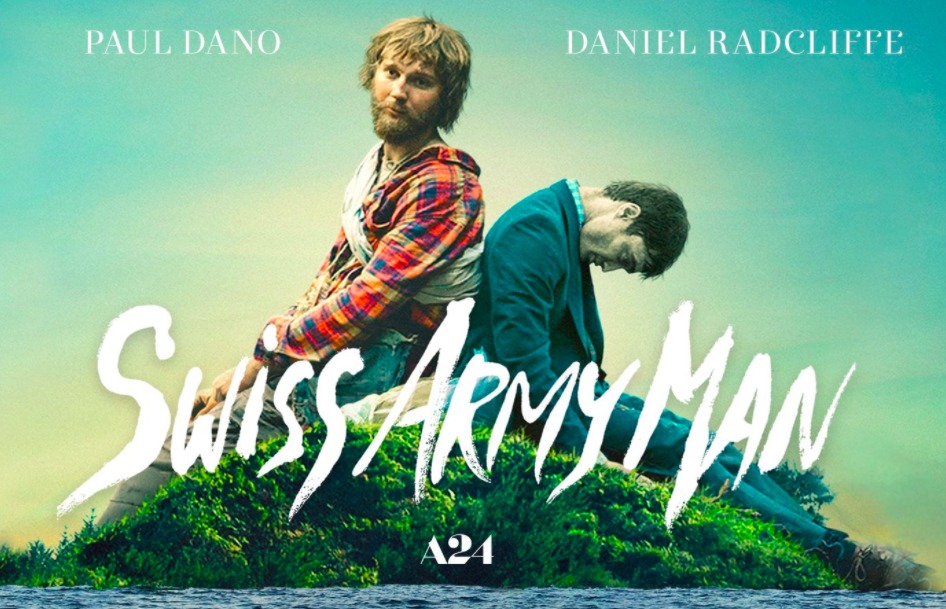 Dano is Hank Thompson, a man contemplating ending it all after being stranded on an island. However, his plans are put on hold when he discovers Radcliffe washes ashore. The two men quickly develop a special bond of friendship – the only catch being Radcliffe is dead! So, Dano has to manipulate his body like a Swiss Army knife!
Brilliantly bonkers with some great fart gags it contains adult themes and references to suicide but I love it and thinks it gets better with every watch.
Available on Prime Video.
KidRated Says: "A big thanks to Jack for this list. He has watched all the above with parental permission and suggest teenagers do the same."
More Great Ideas for Teens and Older Kids
Need great TV ideas for older kids and teens? Click here to check out the guide by Ed, our resident TV Critic.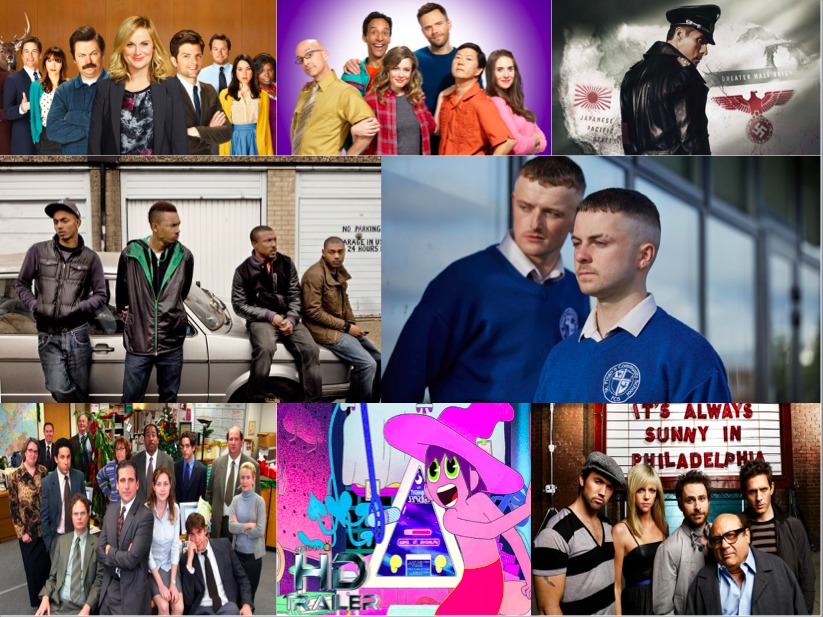 Need ideas for things to do in London for teens and older kids? We've got 50 of them. Click here.