Changing Places: Finding a Toilet When Your Child is Disabled
Published: 5th August 2017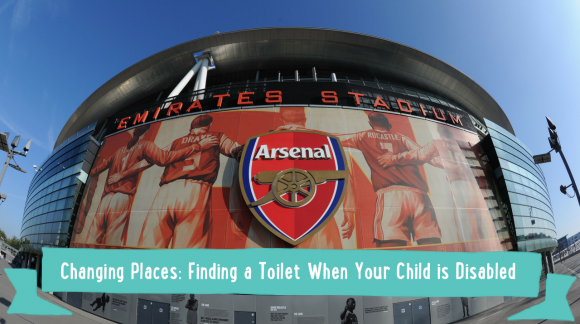 Days out with kids can feel like a military operation at times; suncream, hat, raincoat, spare clothes, wipes, nappies, snacks. The list is endless. All those just incase items for a day out. The one thing you probably don't have to worry too much about when you are out with your kids is finding a loo. We've all done it, carried along the potty in the bottom of the buggy, changed a nappy in the back seat of the car, experienced the delights of cramming yourself into a toilet cubicle with an over-excited toddler.
For most of us, this is just a phase, at some point our children will move out of nappies and eventually they prefer it if you guard the door of the cubicle, rather than come inside. Aah sweet relief! But for some of us parents, this will never happen.
My youngest daughter, Daisy has a very rare genetic condition which means she is completely dependent on her wheelchair, she cannot walk at all. She also wears a stoma bag as her bowel doesn't work like other children's, and she has a catheter to drain her wee. Until a couple of years ago she also had to wear nappies. She will be 12 next birthday and at 5 stone she's no longer a lightweight.
While I can plan as much as possible when going out and about with Daisy, having access to decent changing facilities for her can turn a stressful day into a brilliant day.
Plenty of venues have disabled toilets, but are they really accessible? Think about it next time you're out, if your child is still in nappies in their teens where do you go if they need changing? A baby changing unit or the back seat of the car is no longer a viable option once your child becomes too heavy to lift. All too often parents of children with disabilities end up changing their child on the floor of the disabled loo, and quite frankly it's gross.
That's why we love visiting places where they have thought about children and adults who have slightly more complicated toilet needs. A really good, accessible toilet for a child like Daisy has a proper, adult sized bed, plenty of space to move around and a hoist so that people with disabilities can be changed with dignity and privacy and don't have to resort to lying on the floor of a dirty toilet to be changed and parents and carers don't damage their backs in the process.
The Changing Places campaign is determined to make this happen, they want to see a fully accessible toilet, called a Changing Place, in all big public places including shopping centres, motor way service stations, leisure complexes, large railway stations and airports. They have a search function on their website showing venues which already offer this. Sadly not every town or big venue has a Changing Place but there are also Changing Places in really small locations which shows that with a little forward planning anything is possible.
I have planned five trips already using the Changing Places search function. Sadly in our hometown, London, there are not many but the more we talk about it and make big venues aware of how difficult it is for children like Daisy and her friends to be able to use a normal disabled loo, the more we can get people thinking about how they can improve things.
Here are our top five places to visit with a Changing Places toilet:
Home to Daisy's football team, Arsenal FC! Now even more reason to cheer them on next season.
Not only are there beach wheelchairs available for hire, there's also a Changing Places room in the Colonade Public Toilets on the seafront . Time to pack our buckets and spades.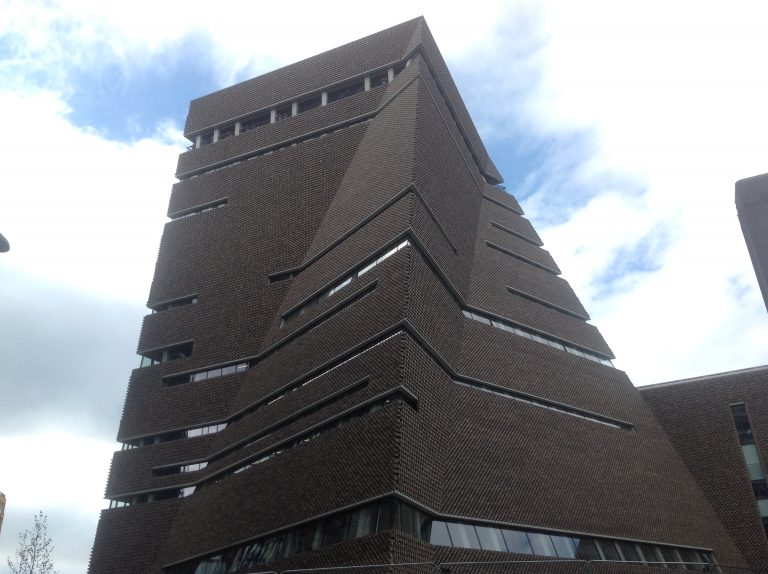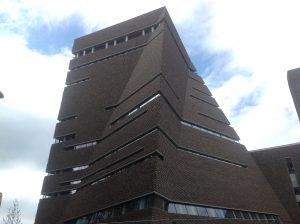 We love to visit the Southbank and now we can spend even longer exploring and watching the street performers knowing that the Tate Modern has a changing place .
The first Theme Park in Britain to offer a Changing Place for disabled visitors. Daisy loves the zoo, her big brothers love the rides, now everyone will be happy
Lots of hands on science fun here, they even won an award for their Changing Place facilities!
Update: We caught up with Changing Places to hear more about their great work. This is what they had to say:
The 19th of July was the 10th anniversary of the launch of the Changing Places toilets campaign and many events took place up and down the country that were organised by campaigners to celebrate the day.
Changing Places are different from standard accessible toilets as they provide an adult sized bench and hoist for the over 1/4 million people who need additional support to meet their personal care. Without a Changing Places toilet, no venues are fully accessible.
July 19th was also the first National Changing Places Awareness Day so, in London, the Changing Places Consortium did our bit to raise awareness of the need for more Changing Places in the capital. There are around sixty Changing Places within the M25 and around half of those are within central London. For the many millions of people who are in the city every day this is nowhere near enough.
Consortium members, the Centre for Accessible Environments, worked with our campaign sponsors Aveso to provide a Changing Places workshop at the Barbican Cinema for architects, campaigners and other interested parties. To highlight the need for more Changing Places toilets in London we also joined forces with the British Toilet Association (BTA) and took part in an anniversary run across London, stopping at a few Changing Places toilets along the way to highlight the distance between the venues. Changing Places development officer, Mike Le-Surf and the director of the BTA, Raymond Martin, ran from the Barbican Cinema Café to City Hall, along to the Tate Modern and finished the run at the Houses of Parliament. All these venues have Changing Places toilets. At the Houses of Parliament, a team of campaigners from Mencap and Generate met Mike, Raymond and Jack Dromey MP, who is a strong supporter of the Changing Places campaign.
Changing Places volunteer Lloyd Page said, "I am responsible for contacting venues across London that should be thinking about installing Changing Places. There are not enough Changing Places toilets in the city. Transport hubs and tourist attractions are important venues and we are pleased that there are Changing Places at Paddington and Kings Cross Stations and at the Queen Elizabeth Olympic Park in Stratford."
There are other Changing Places projects currently in the pipeline across the city and we continue to raise awareness with the support of many campaigners across the UK. Please contact us if you would like to get involved at www.changing-places.org
---
---
Like this? Check our Special Needs Itinerary
If you would like to share your stories or experiences with us we would love to hear from you so please contact us on info@kidrated.co.uk