London Sporting Venues
Published: 4th October 2016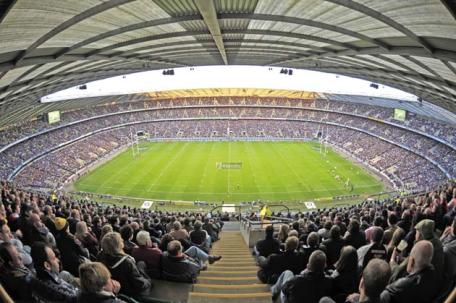 As a London-based family we are so lucky to have a whole range of national sporting venues just on our doorstep. Having a child with a disability shouldn't mean you can't go and see your sporting heroes in action.
Most big venues have worked really hard to make themselves as accessible as possible to all sports fans. Here's the details of what support and assistance is available in some of our favourite places:
The Olympic Park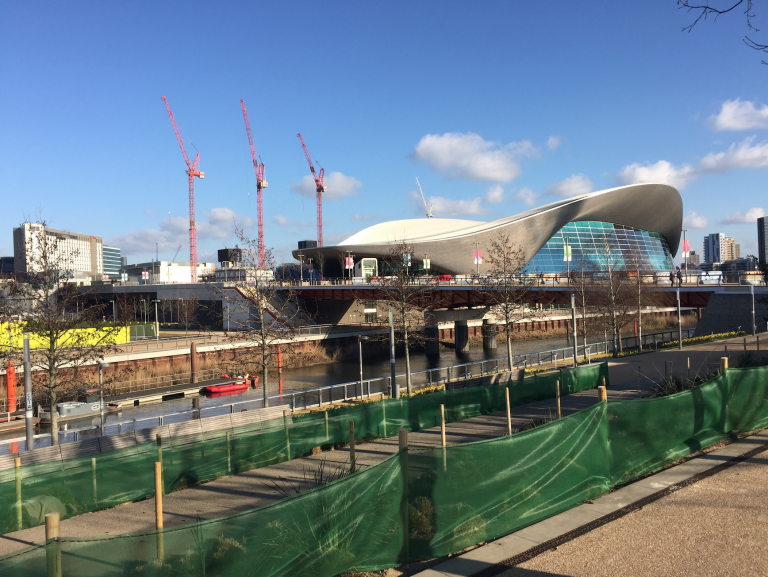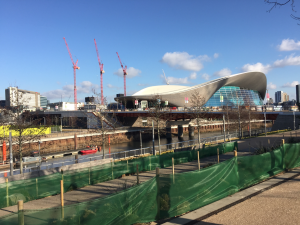 The Queen Elizabeth Olympic Park prides itself on being one of the most accessible venues in the UK. It's reasonably easy to get to. And once you're there, thanks to the legacy of the 2012 Paralympics, they have really tried to think of everything.
There's a wheelchair accessible shuttle service from Stratford Station to the park if you have mobility issues or the walking distance is too great.
All the sporting venues on site are accessible for wheelchairs, there's a buggy service to help you get around the park, changing places toilets in most of the venues as well as the main park and loads of information online to help you plan your day out.
All this means you can relax and enjoy your favourite sport, whether it's cycling at the velodrome, watching athletics or catching a West Ham match at the Olympic Stadium, spotting Tom Daley at the Aquatics Centre or checking out the many events at the Copper Box Arena, Tennis and Hockey Centres.
Twickenham Stadium
Twickenham Stadium to the west of London is the home of English Rugby Union. They take disability access very seriously. Despite being a Welsh woman, I am tempted to take my daughter along to a match.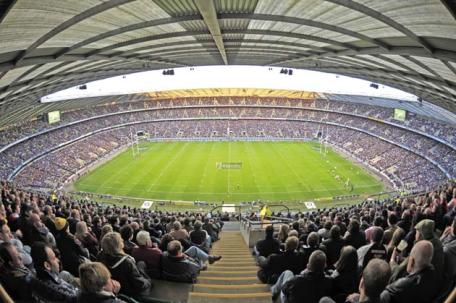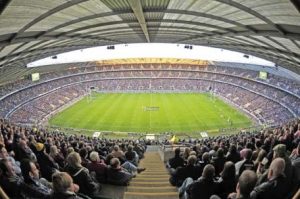 A wheelchair accessible shuttle bus runs from Richmond Station to Twickenham on match days and there is also bookable, discounted parking for blue badge holders. Disabled toilets are accessible via the RADAR key scheme and they also have a changing places toilet.
The ground itself has 336 wheelchair spaces of which 64 are in a separate undercover wheelchair viewing area. Registered service dogs are welcome and there is a hearing loop system for those with a hearing impairment.
The personal assistant scheme allows you to register the details of a carer so that they get free tickets to support you at the match.
The Oval
Surrey County Cricket Club plays their home matches at the Kia Oval. While they don't offer a free carer ticket for people with disabilities who need assistance, they do have numerous facilities for disabled access. These include, bookable blue badge parking, live commentary for those with visual impairments and an induction loop system for those with hearing aids. Disabled toilets can be accessed via a RADAR key. Most of the catering outlets and ticket offices have low level access for wheelchair users.
All England Lawn Tennis Club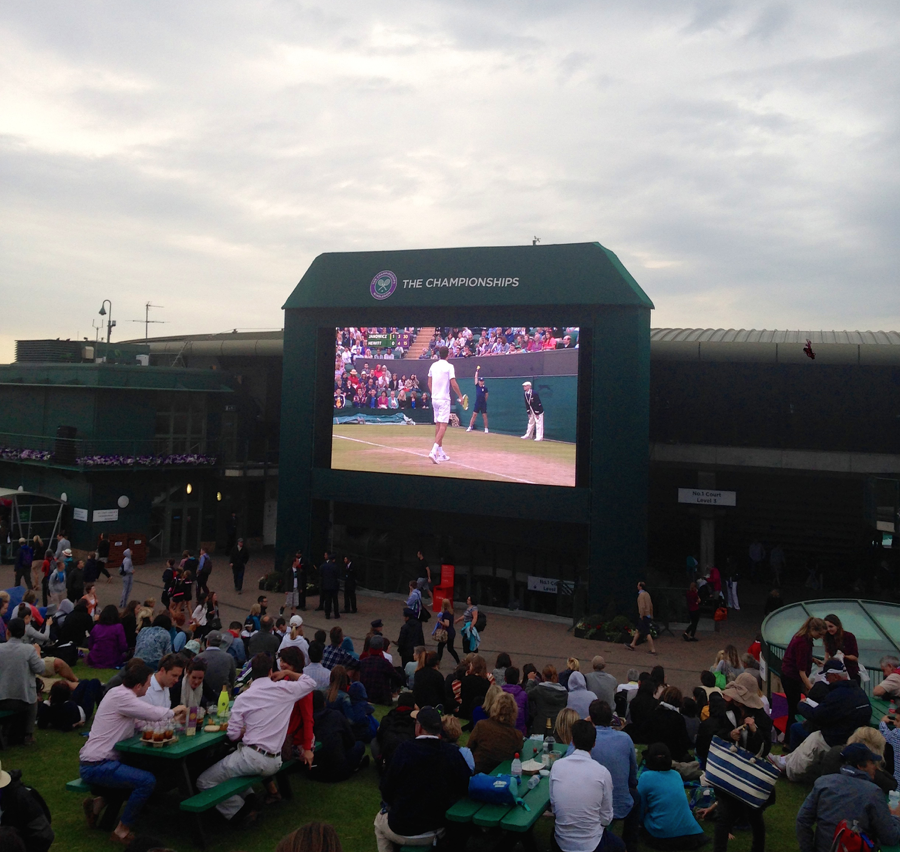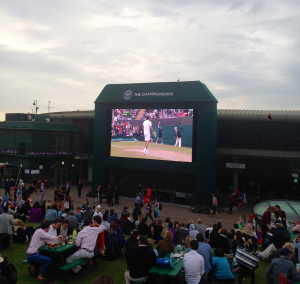 The All England Lawn Tennis Club works with the Queen Elizabeth Foundation Charity to try and make this historic venue as accessible as possible to all their visitors.   This year the Wheelchair Tennis Championships were played at Wimbledon for the first time and it was also an Olympic and Paralympic venue in 2012.
There's a separate ticket ballot for the reserved, wheelchair accessible seats. If you are lucky to get a ticket you can arrange to be dropped off at Gate 13 or book one of the limited blue badge bays on the site. All disabled toilets are accessed via RADAR keys and the grassy viewing area (Murray Mount or Henman Hill depending on your age!) – has a wheelchair viewing-platform and ramped access.
Epsom Racecourse
What about a day at the races? Epsom Racecourse is a short train ride from London. There is also blue badge parking close to the main entrance of the racecourse. Epsom offers free tickets for carers and there are wheelchair viewing areas and induction loops for those with hearing aids.
Silverstone
The petrol heads in the family needn't worry about going to see some Formula 1 action. Silverstone has thought of everything.
They have a team of stewards who have been specially trained on supporting people with disabilities. There are a range of viewing areas, free tickets for carers and a buggy service for those who find it difficult to walk far. On busy days the charity Event Mobility is on site to hire out mobility scooters and wheelchairs to disabled visitors age 14 and over.
Wembley
Wembley Stadium has it's own Disability Liaison Officer as well as an online accessible info portal full of useful stuff for visiting this iconic venue. There's a shuttle bus from Wembley Park and bookable blue badge parking.
A match commentary service with free headsets is available for those with a visual impairment. There are 310 wheelchair accessible seats in the stadium plus seats for carers, 147 disabled toilets accessible with a radar key and a changing place toilet.
100 seats for those with "ambulant" disabilities and people bringing assistance dogs are available. All the kiosks on site have lowered counters for wheelchair users and there is tactile signage too.
Top Tips
Going to a big sporting event with a disabled child shouldn't be impossible, it just takes a little bit of forward planning.
Check the website before you go
So that you know what to expect and can plan your visit. For example, if there is a shuttle bus from the station you could leave the car at home. Or you may need to book blue badge parking in advance.
Ask about concessions for carers
Most venues will offer a free ticket if you need to bring a carer along although some will need evidence of the disability (e.g. DLA letter) beforehand.
Don't rely on being able to book online
For popular events there is often separate booking for wheelchair accessibly seats.
Invest in a RADAR Key
This universal key gives you access to disabled toilets at anywhere subscribing to their scheme. Keys can be bought online.
Phone ahead if you have any special requests
It's easier to sort things out in advance (eg: somewhere to charge a powerchair or if you need to use clinical waste services).