Days Out: Michelle and Toby
Published: 28th July 2017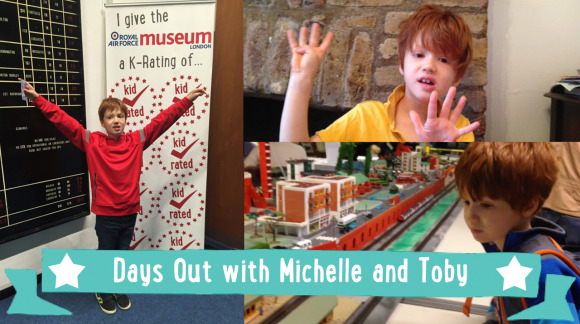 I'm Michelle, I'm married to Al and we've got two fabulous kids, Toby who is 9 and Issy who's 7. We live in London and love family days out. Our son Toby is on the autistic spectrum and these are some of our favourite places to take him.
Water Play
Toby just loves water and is happy playing anywhere there's water. With everyone screaming and running around I don't feel like he's different to anyone else. He's just as silly as everyone.
The Diana Memorial Fountain in Hyde Park, Southbank's National Theatre fountains, Granary Square fountains at King's Cross and Queen Elizabeth Olympic Park in Stratford are favourites of ours.
Early Openings at Museums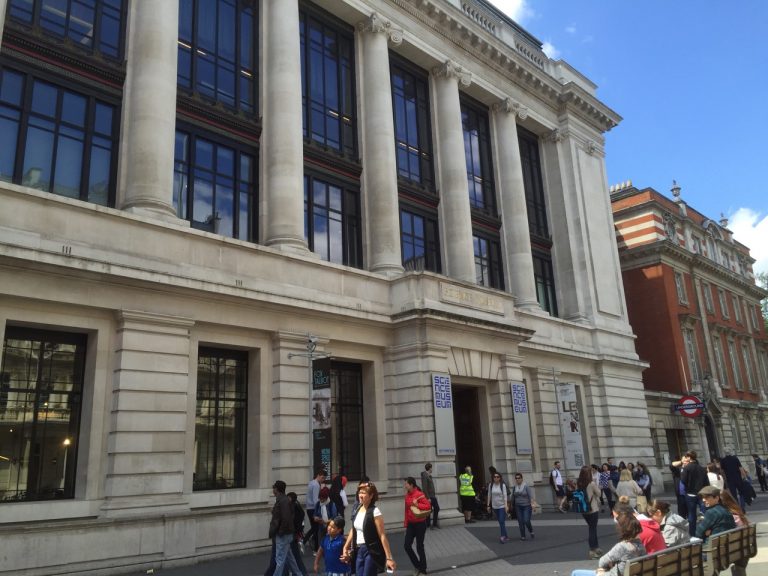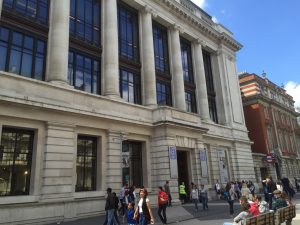 The Science Museum, Natural History Museum and the London Transport Museum all do autism friendly early openings, and we are up really early anyway so it works great for us! The museums allow you in an hour or so before they open to the general public and it's much easier and relaxed when it's quiet.
Have a look on museum websites and sign up to their newsletters, we usually get monthly emails now telling us when they're on.
Relaxed Performances of West End musicals
As parents we felt it was really important for us to allow both of our children to experience theatre and finding out about Relaxed Performances made that possible.
Relaxed Performances are brilliant – they're usually subsidised a bit, they turn down the sound and keep the lights up, have the performance screened in the lobby too so you can still watch if the theatre is too noisy or overwhelming, they have a quiet area with beanbags and colouring in – they're really well though through, so scary masks would be kept off etc. There's a great community feel there as well because all the parents are in the same boat. When we first went Toby couldn't sit through the whole thing, and he's still a bit fidgety, but getting better.
There's a great charity called the Mousetrap Theatre Projects who aim is to bring theatre into the lives of young people, whether they're disadvantaged economically, socially or through a learning sensory disability – check out their website for the next performances.
Lexi Cinema, Kensal Rise NW10
We love kids screenings at any cinema. Some cinemas do autism friendly screenings, but we've found the kids ones are really cheap and nobody is too bothered by a bit of noise. Our local cinema, the Lexi, does Saturday morning kids club, but they're everywhere and we also go to the cinema at O2 Finchley and Westfield.
Small Playgrounds & Big Open Spaces
We only ever really go to small playgrounds simply because there aren't as many kids so it's easier to keep a close eye on Toby. Mapesbury Dell just off Cricklewood Broadway and Tiverton Green, NW6 are favourites. Parliament Hill's playground, NW3 is also very manageable.
We love big open spaces like Hampstead Heath, Kew Gardens, Greenwich for long walks and running about.
The BMX Track, Barnhill Road, HA9
There's a great BMX track Toby loves at Chalkhill Open Space on Barnhill Road near Wembley. You can go anytime and it never seems busy, so no waiting in a queue and freedom to just do it straight away which is what Toby needs. Toby can be a bit unpredictable, a bit like a toddler, so when there's not as many people there's not the expectations, so it's much more relaxing for us as a family.
Royal Air Force Museum
Toby really loves trains and planes and would go to Heathrow everyday if I'd take him! So the RAF Museum is a fabulous place for us to go to, not only because of the planes, but because it is massive inside and never really feels busy. Especially great for getting out on rainy days.
Train stations
Toby really loves trains so we do a lot of hanging out at train stations, watching trains come and go. Kings Cross and St Pancras are great, but Paddington station has the Paddington Bear shop!
And sometimes we just do mystery tours, where Toby chooses a bus or train and we just ride them until Toby decides to change to another one. Strangely we mostly end up at Kings Cross or Hamley's!
The Shard
The views from The Shard are fantastic. Toby really loves it because he can watch hundreds of trains coming and going from London Bridge Station below!
Emirates Airline Cable Car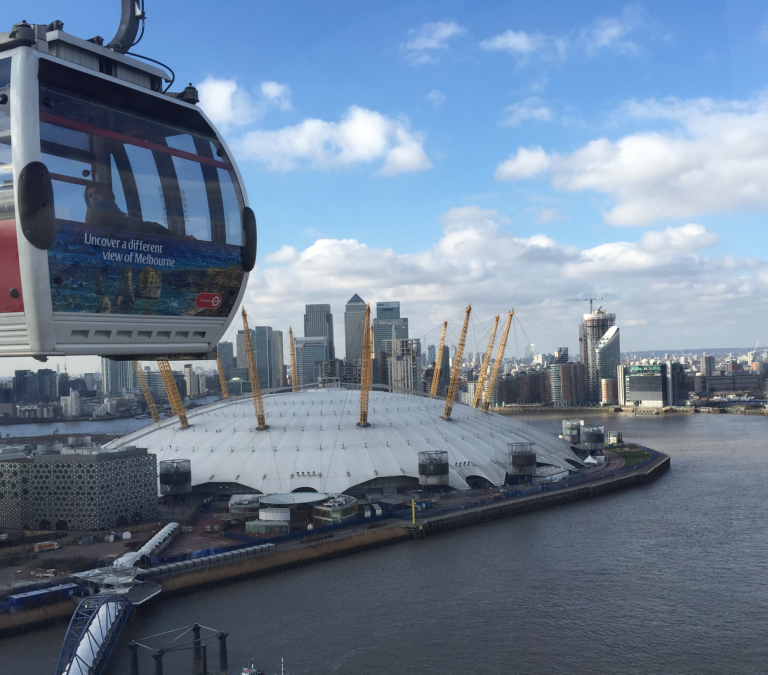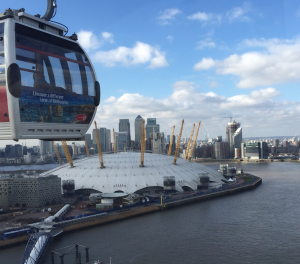 The Cable Car is another great thing to do, but the journey on the DLR to get there is half the fun for us!
Queens Park Rangers in the Community
QPR in the Community are really great and have formed partnerships to run PAN Disability football session and football sessions for kids with autism and additional needs in Brent. The sessions are fun and based on a mixture of physical games and skills as well as group work. Children can operate within their own capacities and parents can just relax – see their website for details.
---
Like this? Check our Special Needs Itinerary
If you would like to share your stories or experiences with us we would love to hear from you so please contact us on info@kidrated.co.uk