Days Out: Helen and Jack
Published: 28th July 2016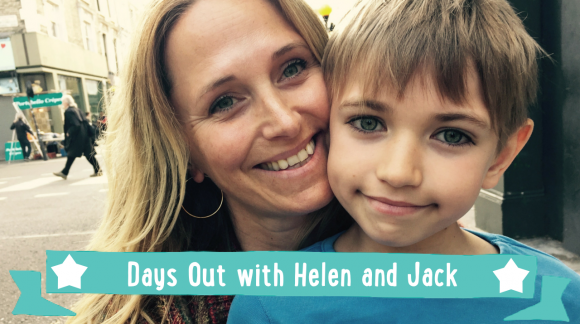 I'm a mum and have two great kids, Liv and Jack who is seven and is on the autism spectrum. We live in Kensal Green in North West London and these are our favourite places to take Jack…
Climbing at Westway
Over the years we've learnt and come to accept Jack's limitations – he can't join in any clubs like football etc because he can't understand why he can't just pick up the ball and run off with it! So we're learning what he can't do but we're discovering what he can do well and what he likes – and climbing is his 'thing'. He's incredible at it. We're lucky that our local climbing wall at Westway is brilliant and has been great for him in so many ways.
They are grouped according to age and ability (he's in the 7-12 years). He's strapped in so he's safe. But he's learnt loads about turn taking, following simple instructions and cause and effect which is quite thought provoking and tricky (one wrong move and you fall!).
Relaxed Performances
We recently went to see a Relaxed Performance of Charlie and the Chocolate Factory which made my heart burst! If you've never heard of relaxed performances get on Google NOW and find the next one!
Relaxed performances welcome anyone who benefits from a more relaxed theatre environment – so people with a learning disability, sensory disorders or an Autism Spectrum Condition. There is no worse feeling than knowing your child is disturbing other people who have paid £50+ per ticket, and it was just fabulous to be able to relax and enjoy the show with none of the usual worries. Huge respect and thanks to the theatres and shows for putting these on. (By the way Charlie and the Chocolate Factory is a visual delight, the whole family aged seven to forty something loved it!)
Oxygen Freejumping
Both my kids love this place – but there's something about trampolining that is very calming for Jack. We've found the physical exertion and the rhythm of the bouncing 'up and down' is just very good for kids and adults on the spectrum. It's very soothing. There is a viewing gallery so I can always keep an eye on him. It's such a large space, dozens of trampolines and a huge foam-play area. There's a controlled sense of freedom that is totally safe which is such a relief for me as parent.
Go Ape, Uxbridge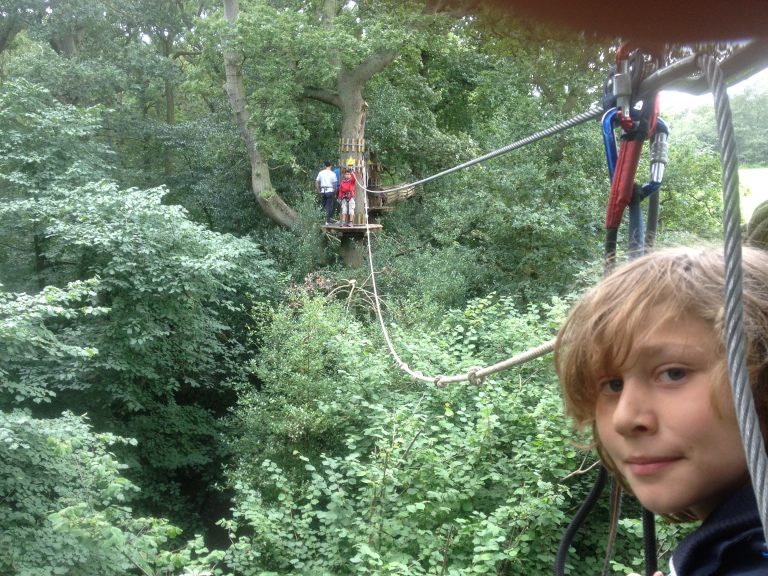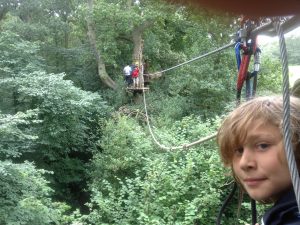 Not cheap to do for an entire Summer holiday(!) but it's what Jack would do every single day if he could. This is my ideal activity for him, he loves climbing and at Go Ape, he's strapped into a harness so is completely safe. He can't fall, can't disturb other people and has free rein to do the course however he wants.
This sense of freedom and flying on a zip wire is incredible for Jack. Over the past few years there have been quite a few heart-stopping moments when I have lost him in parks so this is just perfect! He LOVES being outside – so being safe outdoors, strapped in but feeling free in the fresh air is the perfect compromise for us. Quick mention to the fab staff at Go Ape Uxbridge – Jack doesn't necessarily approach the course like other children and the young staff have always been really supportive and encouraging. I can't recommend it highly enough! They always give him a 10 minute warning before the end, so he doesn't get upset when it's all over.
Swimming at Willesden Sports Centre
Another sport Jack loves and is good at now is swimming. He's a physical little boy and swimming occupies his whole body, but it was a slow process to get him there. He had one-on-one swimming lessons for about a year, which meant he had to follow instruction, learn to swim and get his hair wet! A lot of autistic children don't like getting their hair wet. so this is a great activity to do to get used to the problem. He now dives to the bottom of the pool, he does admittedly have a unique style of swimming but is happy to get his hair wet. Bath times are now much easier!
Parks
We're lucky enough to have some amazing parks a short drive away, big parks don't really work for us – these are the ones we go to most:
St Marks, W10
There's a small enclosed water park that's open in summer and is just brilliant, and a nice complicated climbing frame next to it. We spend days and days of the Summer Holidays here.
Roundwood Park, NW10
This is a gorgeous park with a lovely enclosed café and an easy cycling route where Jack can just go round and round and round!
Holland Park, W8
Fantastic kids play areas, there's a baby and toddler area and a separate area for older kids which has tons of choice and great for climbing.
---
Like this? Check our Special Needs Itinerary
If you would like to share your stories or experiences with us we would love to hear from you so please contact us on info@kidrated.co.uk