Storytime!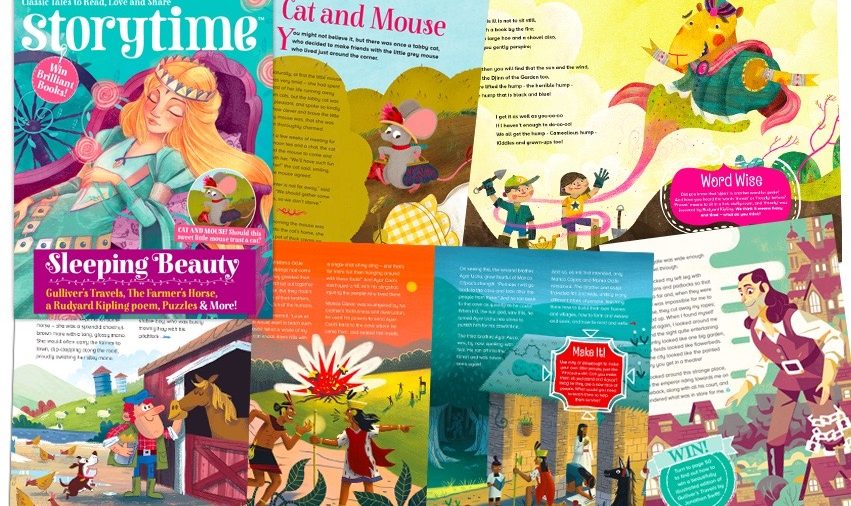 Save up to 35% on Storytime!
Storytime is the only story magazine in the UK, and one of the biggest subscription magazines for children too, as well as having subscribers in over 30 countries.
Storytime is packed with fairy tales, myths, poems, and much more – beautifully written and illustrated with puzzles, games & colouring too!
It's printed on top quality paper, so each issue lasts a long time, and has a no plastic toy, no advert guarantee!
It's a great magazine for parents and children to enjoy together, so it's perfect for a rainy day, or to take with you on holiday.
We're delighted to be able to give all KidRated visitors a special discount – of up to 35% off the cover price! That works out at just under £2.50 for seven stories plus loads of activities and games each month!
Click here for your voucher (the password is STORYTIME) and fall in love with a magical world of stories.
No adverts, no plastic toys, just brilliant stories.

Each issue arrives in a special envelope, so children have the excitement of receiving their own post!

Something for everyone, including fairy tales, poems & rhymes and myths & legends.

It's a fun magazine that helps children to enjoy reading – perfect for story lovers of all ages.