Top 11 London View Points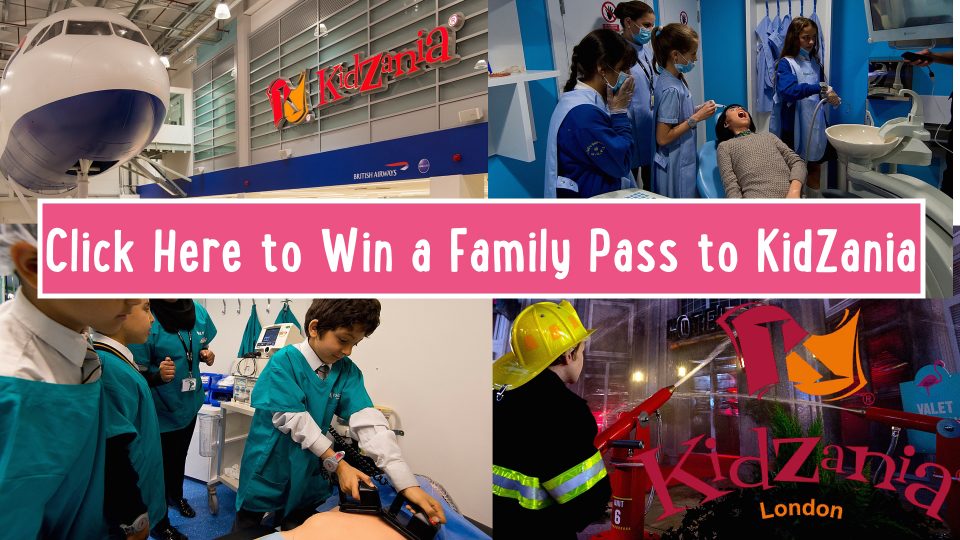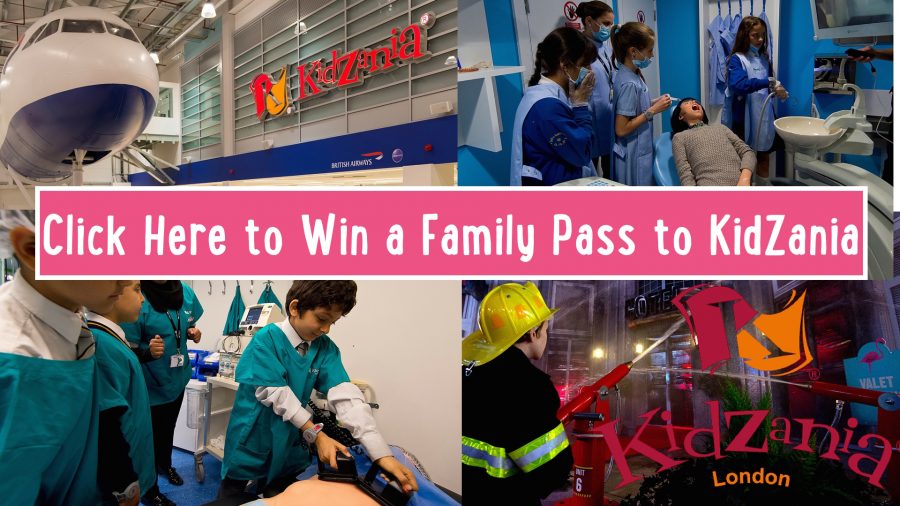 In London, there are so many fun activities to do but if you ever feel like having a breather and appreciating some breathtaking views, London is a great place to do it. We have compiled a list of our favourite 11 London viewpoints, that we think will leave you in awe of London's beauty.
1. London Eye
The London Eye offers a panoramic view of London and you can see the capital from all angles so obviously, this inside the pod is the perfect place to take a selfie with a backdrop of London.
The fun starts even before you get into your capsule. Be sure to see the London Eye 4D Experience at the Ticket Office before you begin. It's a wonderful 4-minute show, which uses multi-sensory special effects to bring the history of London to life. The London Eye 4D Experience is included with every ticket, so no reason to miss out! To save some time, book in advance as queues are rubbish when you've got kids.
A cheaper, but just as impressive option is to take a selfie with the London Eye in the background – at night when it is all lit up it looks especially spectacular.
2. The Sky Garden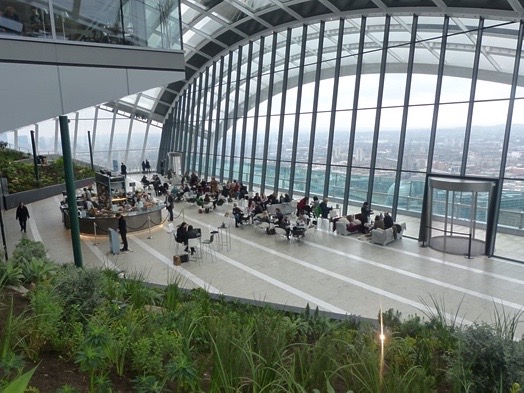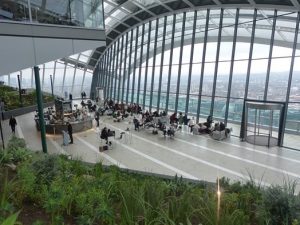 The Walkie Talkie is a new London skyscraper that has transformed its highest floors into a rooftop forest with uninterrupted views of the City. There are also restaurants and café's and we all know taking a selfie is thirsty work so grab a refreshment and enjoy the views. You have to book in advance but can go to the Sky Garden for free.
With floor-to-ceiling glass windows, this lush urban jungle provides fantastic views of the famous rooftops of London, with an open-air terrace providing views across the Thames. The Sky Garden has been designed to create an open and vibrant place of relaxation away from the hubbub of the city, offering visitors a rare chance to experience London from a different perspective.
3. The Shard
The Shard is 1,004 feet tall making it the tallest building in London, so obviously has some of the most impressive views. We probably wouldn't recommend it if you have a terrible fear of heights as it is pretty high… Tickets for its viewing floors are pricey but it does have 360-degree views of London so worth a visit – even if it's just for a selfie.
Cheeky fact: the Shard is also famous for its 'loo with a view'. From this WC in The Shard, you can marvel at landmarks including the Tower of London and HMS Belfast as you gaze across the River Thames.
4. Greenwich Park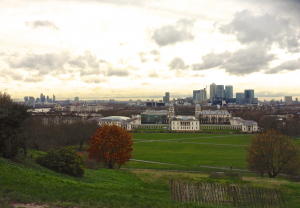 At the top of the hill in Greenwich Park you can look down on beautiful, historic buildings such as the National Maritime Museum and the Queen's House. Behind the historic and grand architecture is the more modern landscape of London with its glimmering glass skyscrapers.
Whilst you're there, the park also has a bandstand, a nicely equipped children's adventure playground and entertainment such as puppet shows and workshops during summer school holidays, excluding Sundays. A particularly popular one is Moths and Minibeasts, which carries a small charge but is well worth it.
For another great South London view, try the Horniman.
5. St. Paul's Cathedral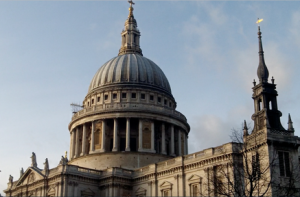 St. Paul's is one of the most visible landmarks in London and just standing outside it provides a great selfie. However, St. Paul's does have a viewing platform at the top of the iconic dome that provides visitors with a chance to look out over London.
Visitors can explore the cathedral further with the new touch-screen multimedia guide that is included in the admission price along with a guided tour so that you can discover the history behind this historic building.
6. The Monument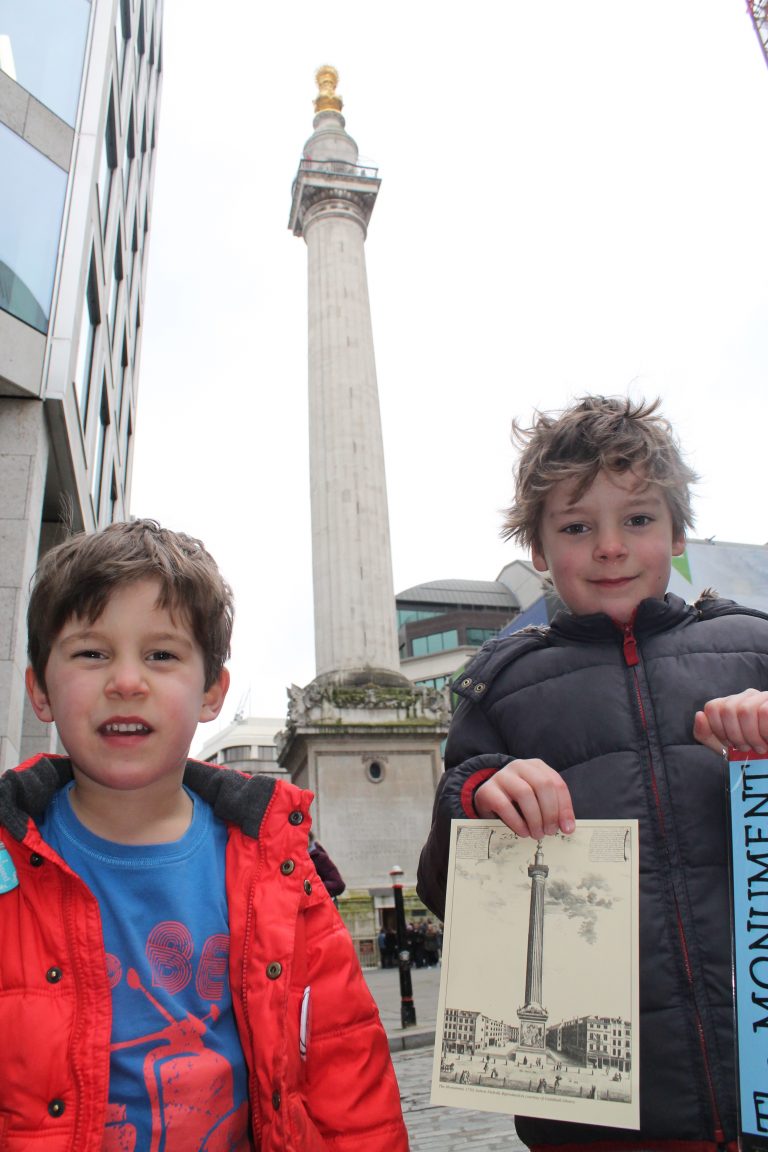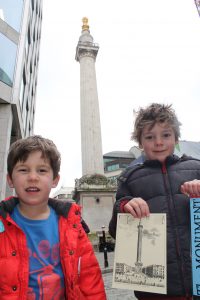 Sir Christopher Wren's Monument to the Great Fire of 1666 is the tallest, isolated stone column in the world! It is 202 feet high and has 311 spiral steps to climb before reaching the top.
There are definitely a lot of stairs, but kids can get a certificate at the end to prove they have climbed to the top. It's a great way to see the Gherkin and Tower of London.
7. The Tower Bridge Exhibition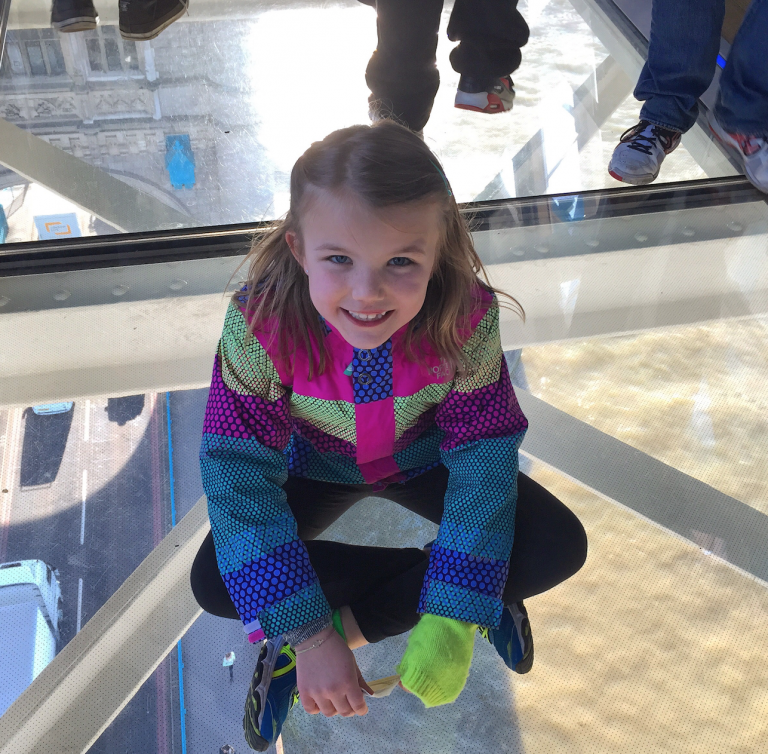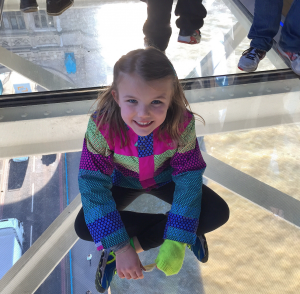 The Tower Bridge Exhibition is 42 metres above the river Thames and you can wander across the iconic bridge whilst looking at amazing views of the Thames and London's landmarks. Plus with the glass floor you also have a great view of the river below – as long as you're not scared of heights!
Time your visit just right, and you'll even get to experience the magic of a Bridge Lift beneath your feet. 40,000 people cross Tower Bridge each day and now you can see inside it. Don't forget to visit the engine room as well!
8. Tate Modern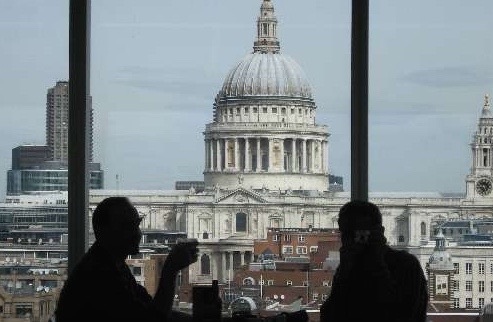 Go see some fabulous art, and if you don't find enough selfie material within the Tate Modern, wander upstairs to the restaurant on level 6 and see the best view of St. Paul's Cathedral in the whole of London.
The permanent collection at Tate Modern is always free to visit, and at Tate all children under 12 gain free access to the special exhibitions when accompanied by a paying adult, so it's cheaper and easier than ever to get your culture fix and explore the lot!
For more galleries with great views check out the restaurant at the National Portrait Gallery.
9. The Emirates Airline
This is London's only Cable car and is a five-minute journey from Greenwich to the Royal Victoria Docks but offers spectacular views of the river and London's skyscrapers. Bit scary if you don't like heights.
You can use your Oyster Card, but if you buy a ticket there you can keep it as a nice souvenir. There isn't much to do on at Royal Victoria Docks so get a return ticket.
Side note: If you need new ideas for a date night, you can actually book up a cable car to yourselves at night with champagne to go along with the view.
10. King Henry's Mound, Richmond Park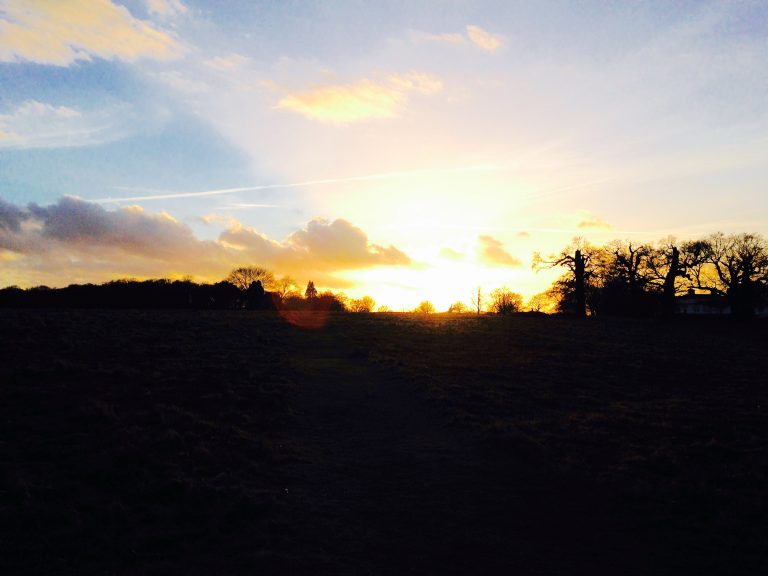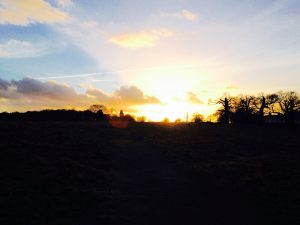 Through the telescope on top of this mound in Richmond Park, you can see St. Paul's Cathedral. This legendary view has been preserved by planning laws that have been in place for centuries.
These laws ban any building that would block the historic viewpoint. However, look the other way and there's another spectacular view of London and it's a beautiful spot for a clear night and a sunset.
11. Primrose and Parliament Hills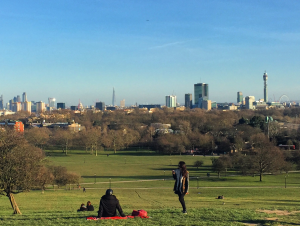 These two north London hills both boast brilliant vistas of the London. On a clear day you can see landmarks such as The Shard, St Paul's, the BT Tower and even the London Eye.
Once you've checked out the view, from Parliament Hill you can walk on to Kenwood House, while Primrose Hill is a stones throw away from the Zoo and Regent's Park.