Birthday Venues for Young Kids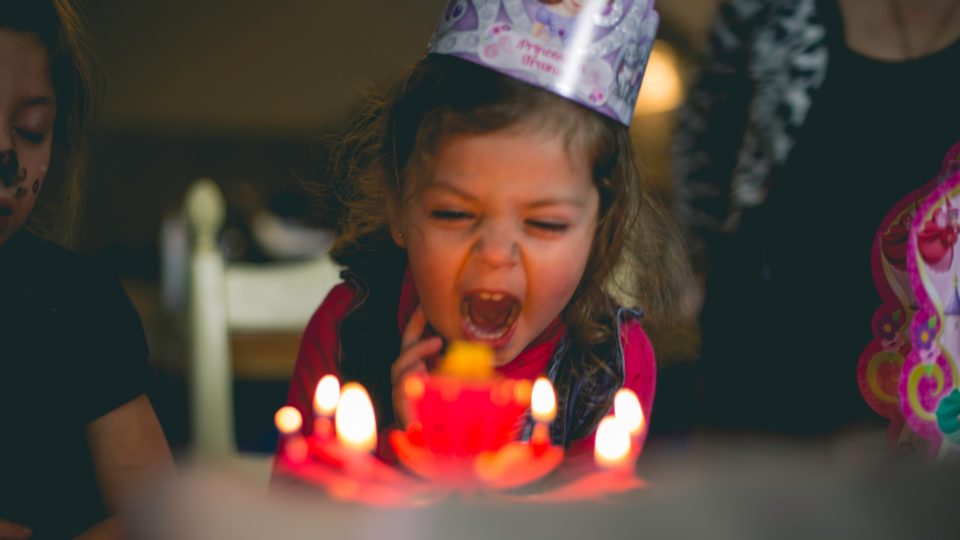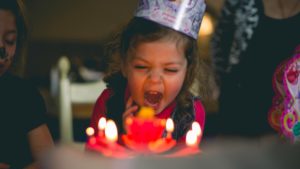 Birthday memories are forever – so make them count
They are only young once – you parents have the duty of creating magical memories for your kids to look back on with glee! Birthday venues can be expensive, mediocre or mainstream and it's great to find somewhere that caters for the whole family.
Where do you take them then which feels special but isn't going to break the bank? Big thanks to @cybillliberty for the investigative work on Twitter to find out where the best birthday venues are in London and beyond…
1. Rainforest Cafe
An oldie but a goodie. The Rainforest Cafe is a classic birthday venue for younger children as they specialise in accommodating large groups and offer an exceptional Central London location in the heart of the West End, close to all theatres and major London attractions.
The cafe serves all the classic dishes that your kids know and love (pasta pasta pasta) so parents can sit back and relax knowing their little ones will tuck in and enjoy a good family meal.
For more information, visit Rainforest Cafe's page on group bookings here.
2. Electric Gamebox
Try something a little different this year with Electric Gamebox. Step into the Gamebox and enter a fully-private, interactive digital room featuring projection mapping, touch screens, motion tracking and surround sound to enjoy a hyper-immersive 60 minute adventure.
Whether you're being graded by aliens, searching for rare martian minerals or saving the queen's corgis, Electric Gamebox is a playful birthday venue for video game lovers.
Electric Gamebox has London venues on The Southbank and Wandsworth.
3. Canoe at The Lensbury Watersports Centre
Enjoy the fabulous facilities at The Lensbury Watersports Centre – a peaceful haven in an otherwise busy world. The centre offers a variety of craft including sculling boats, kayaks, canoes and a choice of sailing dinghies from Optimists to Lasers plus small motor boats. Learning to have fun on the water has never been so easy and your kids will love riding along the River Thames with their best friends!
For more information on Lensbury tours and watersports programmes, visit their website.
4. The Golden Hinde Night Voyage
Bring a party crew of up to 20 as you all step back in time to become the new crew of The Golden Hinde on this unforgettable voyage. Be prepared for an evening of imaginative role play to see if you have what it takes to be an Elizabethan sailor and sleepover on the ship like the original crew.
Suitable for children from 6 – 11 years old, the evening starts from 17:00 and finishes at 09:00 the next day. Tudor dinner and breakfast is included to add to the experience. Tickets cost £45 per person, running on 2nd October 2021. This is a great choice for those kids who love Horrible Histories, role play and those with an inquistive nature!
For more details on the Golden Hinde Night Voyage, click here.
5. Coral Reef Waterworld
Coral Reef Waterworld isn't just Bracknell's largest water world, but one of the largest interactive water worlds in England. With a huge range of different ways to enjoy the water, as well as a host of other activities, Coral Reef Waterworld is the perfect place to stay active and, most importantly, have fun on your kids' birthday occasion.
With thrilling waterslides, an erupting volcano, a pirate ship and a variety of other features, there's something for everyone in the pool area. Meanwhile, the adults-only Coral Spa area is the ideal place to relax and get away from it all. Party leaders look after all your needs to make sure that everyone has a great time.
To register your interest for a birthday party at Coral Reef Waterworld, click here.
6. London Dungeons
Come and encounter a terrifyingly fun time at The London Dungeon, a live-action journey through the last 1000 years of London's history! It contains 19 sets, using a talented cast of live actors, special effects and scenery to produce a thrillingly real representation of the stories it tells.
There's no end to the thrills provided on this walk-through experience. Smell, see and feel the fears that truly come alive as you walk around the dungeons. Travel the traitor's route to execution along the Thames in the Dungeon's newly-improved boat ride, The Tyrant. Get a close shave by Sweeney Todd at Fleet Street, escape from the Great Fire of London, or head to the Ten Bells where Jack the Ripper's victims once drank.
For ticket entrances prices to the London Dungeon, click here.
7. Go Ape
A perfect place to go with cheeky monkeys, kids will love flying through the tree tops at Go Ape. Come rain or shine, children, parents, and even active grannies and grandpas can have a great time at this brilliant birthday venue.
With such a variety of locations set in some of the most beautiful forests in the UK, you are bound to find one convenient for you. For the traditional Go Ape experience, kids must be 10 or over, and over 1.4m tall. Under 16s must be supervised by a participating adult.
For younger climbers, try Tree Top Adventure, specially designed for kids aged 6 to 12 (or open to under 6s who are over 1m tall). Participants stay attached the whole time they are in the trees, so adults can watch and laugh from below!
To begin your Go Ape Autumn Adventure and select your branch, visit their website now.
8. Little Angel Theatre, Islington
Puppetry is at the heart of this innovative theatre, from igniting the imaginations of the youngest minds to equipping tomorrow's puppeteers with the tools they need to succeed. Little Angel Theatre has been dedicated to creating and sharing inspiring stories since 1961 which makes it a a great birthday venue for the toddlers in the family.
Upcoming shows including The Wishing Tree (largely sold out), There's a Rang-Tan in My Bedroom and The Bed (baby and toddler versions available).
For more information on Little Angel Theatre and to check out their upcoming performances, visit their website.
9. KidZania, Westfield
The area by M & S  in Westfield White City may look unspectacular from the outside, but don't be fooled. Inside you'll find a whole new world where kids take charge.
KidZania is an educational but fun environment where kids can learn all kinds of practical and grown-up skills through role-playing. The children even earn money for their 'work', in the form of 'kidZos', which can be redeemed or saved to buy a souvenir from the reward store.
Save money with birthday packages at KidZania now.
10. Sharky & George
"Sharky & George has one simple aim: to find the fun in everything." Sharky & George's awesome birthday party experiences are all about getting everyone involved in imaginative and energetic games and adventures, always involving a certain amount of mischief!
Entertain a room of your kids' classmates with themed parties (such as music video making and mini discos) that can be performed anywhere in your home to an outdoor venue. Suitable parties are organised by age, for up to 13+.
Discover more of what Sharky & George have to offer by visiting their website today.
11. Ice Skating, Kew Gardens
If your kid is a December baby, take them to Kew Gardens at the most wonderful time of the year. Enjoy after-dark festivities with family and friends, as your kids explore sparkling tunnels of light, dancing waterside reflections, and trees drenched in jewel-like colour on your way to the panoramic Palm House light display.
Journey through the mesmerising flickering flames in the Fire Garden, spot larger-than-life illuminations and say hello to Father Christmas along the way. Walk under the stars and have yourself a holly, jolly Christmas birthday as seasonal sounds fill the air.
Family tickets available. Standard advance adult: Off peak £21.50/ Peak £26.50.Ticket discount for Kew members.
12. Kids' Pizza Making Parties
It's every kid's dream – to be encouraged to have fun making a mess. Guess what? We're inviting you to do just that with pizza express parties.
A party host will have your little ones tossing their very own dough and learning how to make their own pizza before being let loose on the ingredients. Expect a lively combination of pizza making fun with games to keep everyone happy. And there'll be plenty of time to enjoy your creations before you tuck into a round of gelato.
A typical kids' party will last between 90 and 120 minutes, depending how many kids there are, and their age. Just get in touch with your local PizzaExpress to find out when you can book, as there might be specific day and time restrictions for pizza making parties.
13. HMS Belfast
HMS Belfast is the most significant surviving Second World War Royal Navy warship. Since her launch over 80 years ago, she fired some of the first shots at the D-Day landings, served in the Arctic Convoys, and in the Korean War.
The HMS Belfast feels like a 50-year-old time capsule. You'll walk through it and it'll seem as if the crew has just left everything behind and disappeared. The audioguide is very well done and the witness accounts are mesmerising. There are so many details about life on board to see, and you can immerse yourself forgetting for a moment that you are still in the middle of London.
Tickets from £30. See HMS Belfast's website for more information on this top London attraction.
14. Gravity Southside
Gravity Southside is set over three floors and covers 100,000 sq ft. That's 100,000 sq ft of pure entertainment, adrenaline and a ton of fun for up to 1,000 people!
Got a miniature speedster on your hands? They'll love Gravity's awesome birthday party packages for ages 8 to 12. Watch them whizz through a practice session before enjoying a combination of karting skills or head-to-head racing from a grid-style start. There's even a medal presentation on the podium – cameras at the ready! All party packages include food and drink, plus extras are available.
Tickets from £37.50 per person. Visit Gravity Active Entertainment to discover what more the centre has on offer.
15. Wonderlab: The Equinor Gallery
Get your kids to think like a scientist at Wonderlab: The Equinor Gallery inside The Science Museum. This unmissable interactive experience will ignite children's curiosity and fuel their imaginations. Spread across seven different zones, there's loads of opportunities to interact with real scientific phenomena. See lightning strike before your eyes, play with forces on giant slides or travel through space under a canopy of stars.
Day passes from £9.00 per person
Annual passes (unlimited access for a year) from £14.00
To venture through each room at the Wonderlab, visit the Science Museum's website.
16. Flip Out, Wandsworth
London's biggest trampoline park, Flip Out Wandsworth is a trampoline park that offers something for all ages. It boasts a huge arena of over 3530m2 with nearly a hundred trampolines to choose from – including Olympic and toddler trampolines, go-carts, an under 5's dedicated area with jungle gym and 3 brand new giant inflatables!!!
Party packages are available -from toddler birthdays to flip and kart birthday packages for the more adventurous of the clan. On Friday evenings, the After Dark jumping sessions bring a true party atmosphere to the arena with smoke machines, light shows and super sound systems to keep you and your crew jumping through the night.
17. Mile End Climbing Wall
Mile End Climbing Wall runs a fun climbing session for kids – appropriate for frequent climbers and beginners. They are perfect for children who just want to experience indoor climbing under the watchful eyes of one of our nationally qualified instructors without having to be part of a structured course.
Each session is 1.5 hrs long and costs £15 per person. Why not invite your kids and two friends to join in the fun while learning a new skill?
See what other courses Mile End Climbing Wall has on offer via their website now.
18. Si5 Spy Missions, Croydon
Get your kids and their crew to become part of Si5 with SpyMissions, the host of fantastic indoor kids parties in Croydon. With their party package, your children get a full hour in the gameplay with their own dedicated guide, hot party food is served at their table following the mission, epic party invitations and brilliant Spy Pack party bags.
Spy Missions is the ultimate, hassle-free kids party venue. Choose between Operation: Malice's Revenge (age 6-7) and Operation: Shadow Force (age 8+).
19. Discover Children's Story Centre, Stratford
Discover Children's Story Centre is London's only children's museum and it's the perfect place for families to enjoy playing, learning and making up stories together.
Nestled in the shadows of Westfield Stratford and the Olympic Park, the centre has been described as one of the London's best kept secrets for kids. The main aim is to engage children and adults' imagination in a creative and stimulating environment. They have so many educational programmes on offer that are also really fun and rewarding. There are workshops, family art activities, literary days led by childrens' authors and so much more – a vibrant space to commemorate a birthday ocassion.
20. Putt in the Park
Situated in the heart of Battersea Park, Putt in the Park offers an experience like no other be it seasoned pro or golfing newbie. Expertly designed to accommodate all ages, your kids will move through sidewinding slopes, cascades and rockeries as tree-top adventures weave through the canopies above at Go Ape.
Tickets from £8 per person and Family Tickets from £30 – book now to avoid disappointment.
Check out a 360 view of Battersea Park Mini Golf Course before you go.
21. Babylon Park
Perfect for kids and families, this epic wonderland is home to an indoor mini-rollercoaster, bumper cars, Ferris wheel and much much more! There is something fun for every cheeky monkey here including arcade games, air hockey and an incredible soft-play zone, as well as a delicious café for parents to chill in while the kids have the time of their lives.
Entrance to Babylon Park is free. This means you can control how much the kids spend on games, rides and food! For a heads up, Arcade & rides range from £1 – £6 per go.
If you book a 10-guest birthday party with Babylon Park at the price of £50 per head, you will have access to a private party room, 2 hours of unlimited free play at the park, food, beverages, desserts, plus a gift for every guest – included!