Emily's One Day Itinerary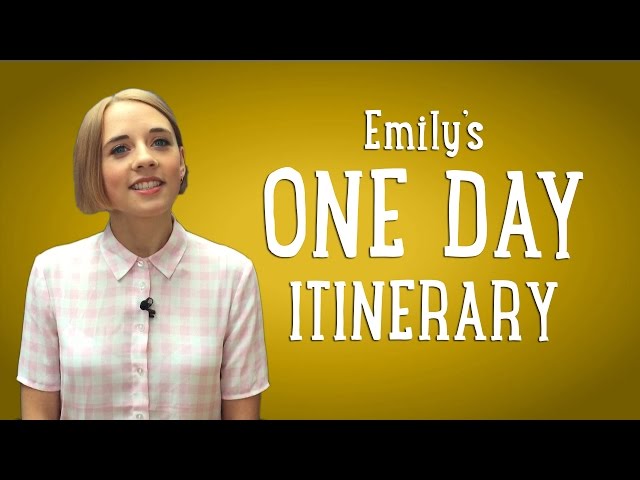 Hi guys, I've put together an itinerary for you that takes in a little bit of showbiz and music and ends with some animal magic. Hope you like it…love Emily x
Platform 9 3/4
Start the day by going to King's Cross and join Harry Potter fans having your photo taken at the famous Platform 9 and three quarters. Remember to get there early. It opens at 8:30 am and even then you can expect a 20-minute wait.
Whether you do or don't do the photo be sure to go into the terrific Harry Potter Shop right next door, which is everything you'd want from such a thing: splendidly designed and atmospherically decorated offering wands, apparel, wizarding artefacts, books and artwork plus loads more besides including Chocolate Frogs and Every Flavour Beans.
Madame Tussauds
Hop on a bus or tube and head to Baker Street Station and Madame Tussauds. You should be early enough to avoid the long queues. Hang with the celebrities for a couple of hours until lunchtime, then grab something from the numerous family friendly restaurants on Baker Street.
Take part in the interactive experiences – join the Avengers in the 4D Marvel Superheroes Movie and explore the world of Star Wars on an exciting immersive adventure. Oh, and keep an eye out for awesome special themed events through the year!
The Beatles Store and Sherlock Holmes Museum
After lunch, if it's raining pop into the Sherlock Holmes Museum or The Beatles Store which is next door.
At 221B Baker Street, the London home of Sherlock Holmes, take a step back to Victorian times and visit Holmes' apartment. The museum hosts an exhibition featuring life-size waxworks from Sherlock Holmes' most famous adventures, and a shop full of quirky objects and souvenirs. Remember you have to buy tickets at the gift shop first and then join the queue at the entrance of the museum.
Pop into the Beatles Store stocking new or original 1960s Beatles merchandise and memorabilia, from autographs to vinyl. Inside, you can also find out about the many Beatles sites in London, as well as tours and events.
London Zoo
On a sunnier day, take a walk through Regent's Park or a 10-minute taxi ride straight to London Zoo and spend the rest of your day hanging with the animals.
ZSL is the world's oldest scientific zoo! With 712 species and over 20,000 animals, it's an expansive and highly interactive dive into the wild.
Come face to face with magnificent Asiatic Lions at the state-of-the-art facility Land of the Lions, and get almost close enough to touch the world's tallest mammal from the giraffe viewing platform. Make sure you stop by the Animal Adventure zone! Designed to feature low barriers, it allows little animal lovers to come up-close with porcupines, mongooses and other curious animals. Not to mention, there's a play zone and water play area, as well!
If you enjoyed Emily's One Day Itinerary, why not check out her weekend itinerary as well?