Emily's Weekend Itinerary
Hi Guys, This itinerary includes a bit of shopping for trendy teens and toy lovers; some culture and theatre and, finally, a bit of history. Enjoy…love Emily x
Emily's Weekend Itinerary: Day One
Carnaby Street
Take the tube to Oxford Circus and down to Carnaby St which is great for trendy teens. Mum and Dad might want to pop into Liberty as you walk straight past it but I wouldn't say it's a particularly kid-friendly shop (unless you go at Christmas time – visit their Christmas floor to let the kids marvel at all the decorations and lights).
Step under the iconic arch of world-famous Carnaby Street for fashion and lifestyle from concept stores, to world firsts. If you're wanting some light breakfast, visit Kingly Court, a three-storey food and dining destination which unites over 20 of the best British and international eateries around a courtyard.
Hamley's
You'll love Hamley's, but be warned, with so many great toys and friendly staff giving demonstrations you can end up spending more time than you bargained for here. There are numerous activities for kids held in the holidays as well as tours around the store available throughout the year.
Fun fact: Since they opened in 1760 they've sold 15 million Teddy Bears alone, that's enough to link London to New York if you lined them all up head-to-paw! You can also bump into some living bears there too as life-sized mascots Hamley and Hattie Bear visit daily.
Piccadilly Circus
Piccadilly Circus is a 5-minute stroll and whatever the weather you'll want to pose for a great London photo opportunity. Sit by the famous statue of Eros (a popular meeting point), or take some photos in front of the iconic advertising screens.
Then head to Rupert St for a choice of Yo Sushi or Ed's Diner. or, if you like your themed restaurants, Bubba Gump and TGI Fridays are close by too.
Leicester Square
You could venture into Leicester Square on your way to Trafalgar Square. If you do, pop into M&M World. They actually waft the smell of chocolate around the shop so be careful not to start drooling.
You'll also find the biggest LEGO Store on the planet, featuring the LEGO Mosaic Maker photo booth. For a unique retail experience, you can visit the Japan Centre, a haven of Japanese food, cooking and unusual gifts.
Trafalgar Square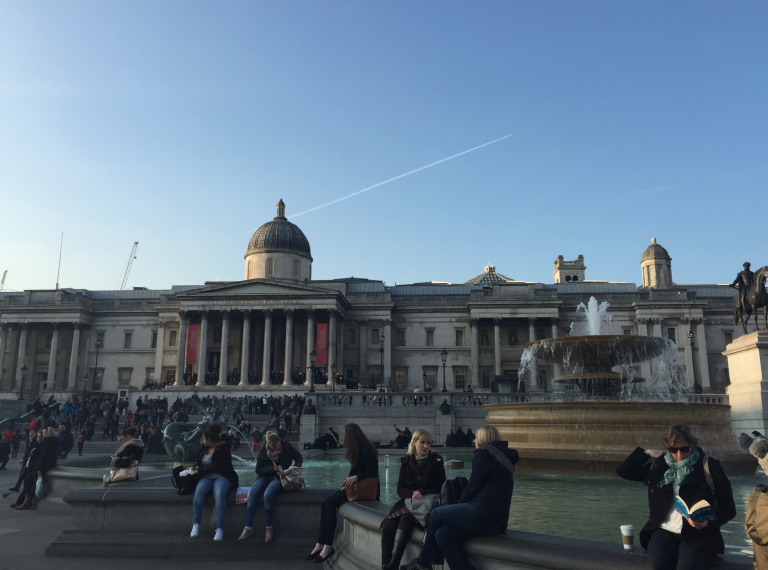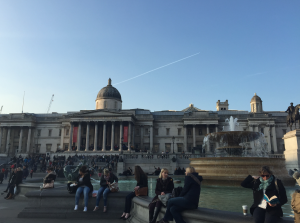 When you get to Trafalgar Square you can check out the National Gallery and National Portrait Gallery which are both FREE to visit. Oh and don't forget Nelson's Column is down in Trafalgar Square so there's another great photo op to be had.
If you'd like to make time for it, you can also do a 1.5-hour treasure hunt. There are more than a few mysteries hiding around every corner. Explore its secret underbelly on The Trafalgar Square Treasure Hunt Trail. The hunt for – fictional – treasure is one that has consumed many a pirate over the years. To keep your crew on course, download the trail PDF.
Ripley's Believe It or Not!
* This attraction is now closed*
Or you could head back to Piccadilly Circus and visit Ripley's Believe It or Not. Make sure you do the Mirror Maze. It's loads of fun.
Chinatown
Chinatown is the perfect place for an evening meal. It boasts buildings and streets decorated with Chinese symbols such as dragons and lanterns and keep an eye out for street signs, which are written in English and Chinese.
Then you're in the heart of Theatreland, so perfect if you're interested in seeing a West End Show. Make sure you book with us and you'll get the best price possible.
The West End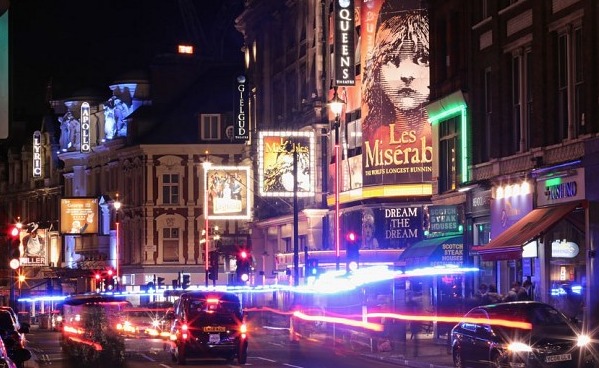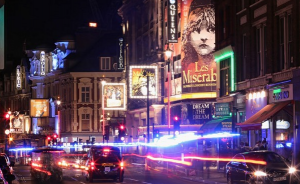 Chinatown is located right next to Theatreland where all the West End shows are. So once you've chowed down on some chow mein, why not go a see some world-class theatre.
There are around 40 theatres in London's West End. Theatre performances tend to be musicals, classic plays and comedies. Visit the TKTS booth in Leicester Square for discount theatre ticket for on-the-day performances and advance booking shows.
Check out our top five West End shows here.
---
Emily's Weekend Itinerary: Day Two
City Cruises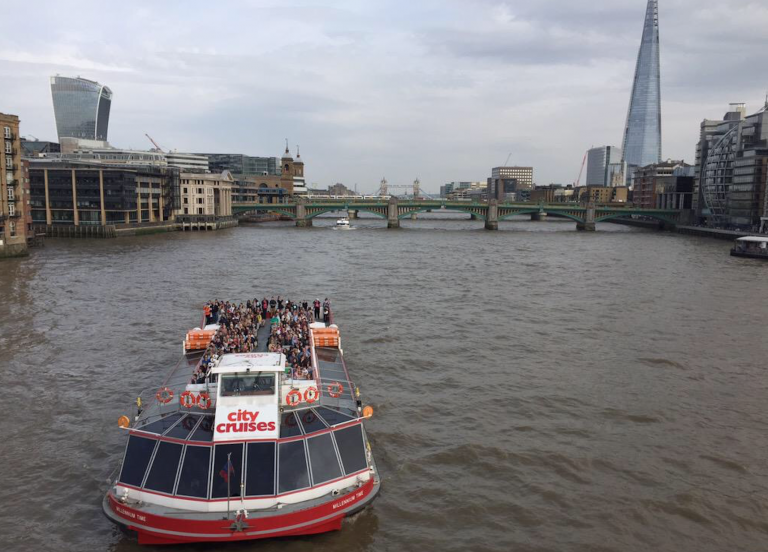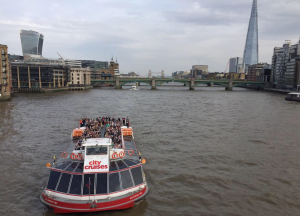 Take a City Cruise down the Thames from Westminster to the Tower of London. You'll learn loads about the city from the great live commentary on board.
The boats depart every 30 minutes, every day of the week, all year round. Their fleet of boats are designed to give you the best vantage point from the river. Sit back, relax and enjoy the views from the open-air upper deck or the comfortable saloon.
Tower of London
Once you're at the Tower of London, brave the queues and go inside. Here you can learn all about the bloodiest bits of London's history. If sparkly things are more your thing, then you can also see the Crown Jewels, provided you're brave enough to queue for a second time.
Also, visit the Royal Beasts exhibit where you'll learn all about the exotic animals which were held captive in the Tower for more than 600 years.
Tower Bridge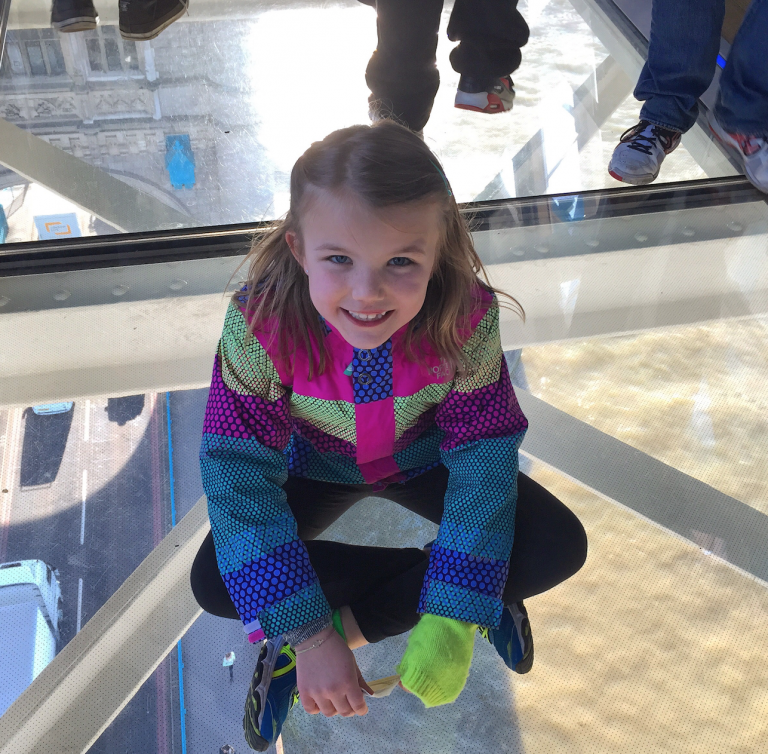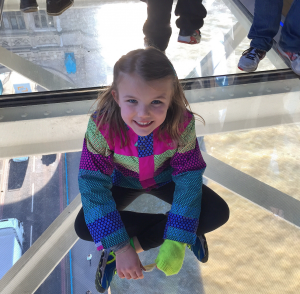 Have lunch down near the Tower – Wagamamas is quick and simple or grab a sandwich from Pret a Manger. Then take a 10-minute walk to the world's most famous bridge – Tower Bridge. The exhibition is great and includes the glass walkway and Engine Rooms.
Time your visit just right, and you'll even get to experience the magic of a Bridge Lift beneath your feet. 40,000 people cross Tower Bridge each day and now you can see inside it.
HMS Belfast
End your day with some nautical history on HMS Belfast or get scared out of your wits with a trip to the London Bridge Experience.
Hop onboard HMS Belfast to explore what life was like living at war and at sea. Find your sea legs as you climb up and down ladders to explore all nine decks.
Or, take a trip into the Bridge's history and spooky haunted tunnels, as you encounter different characters, tear down the old Viking bridge and meet the Keeper of the Heads!
If you only have a day in London why not check out Emily's One Day Itinerary?