Food on the Go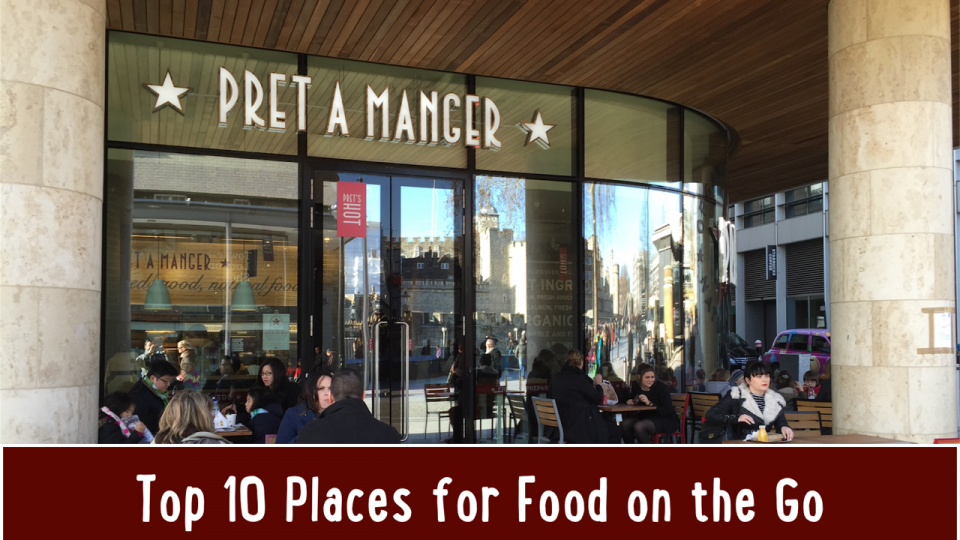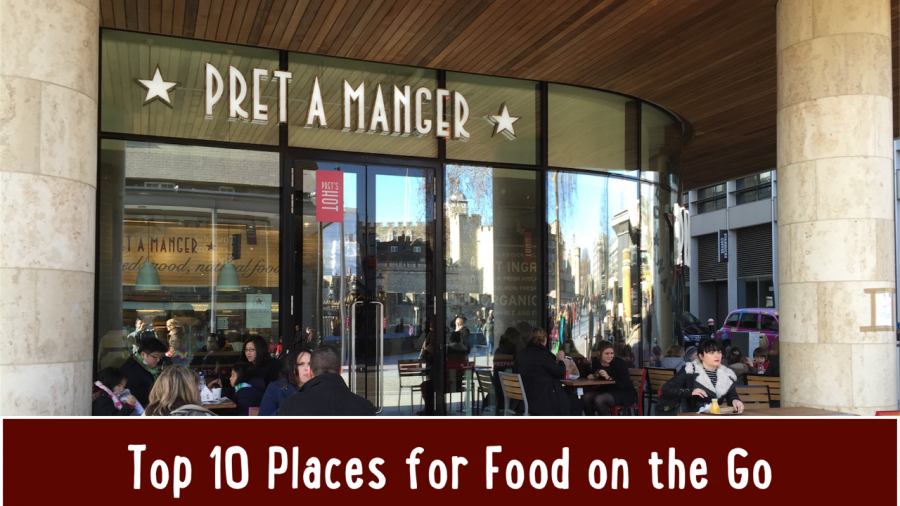 So you're out with your family seeing all the sights of London, but then one o'clock strikes and everyone starts to feel sluggish and hungry. You don't want a massive meal because in Central London that can be expensive and take ages, you have a lot more sightseeing/shopping to do in the afternoon. So where do you go for a quick sandwich? Here at KidRated, we have the answer: Our top ten places to find great food on the go in London. Bon appetit!
1. Pret A Manger
It is scientifically impossible to be further than 100 metres from a Pret in Central London. Their sandwiches and hot soups are good as is their range of soft drinks. We also have it on good authority that kids go crazy for the banana cake.
2. EAT
Eat is a lot like Pret. It's also everywhere. We'd recommend the hot pots.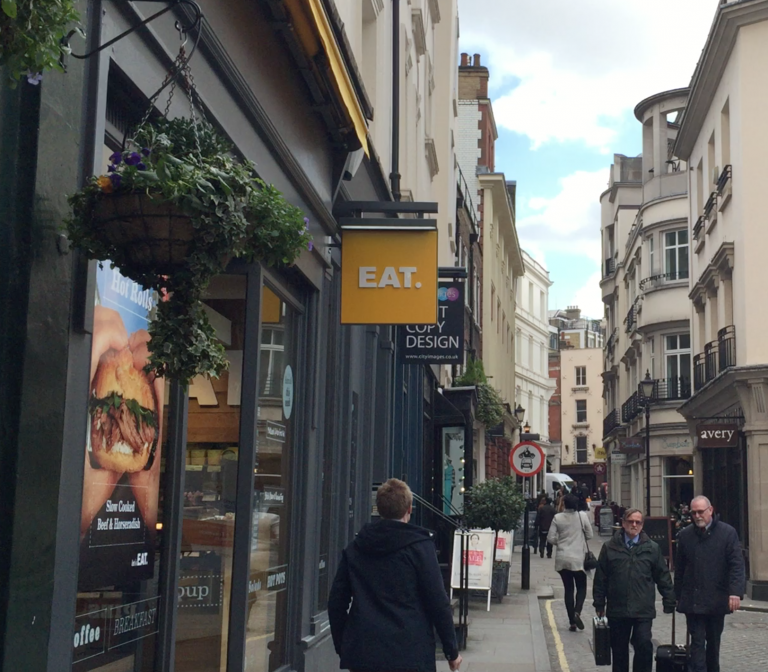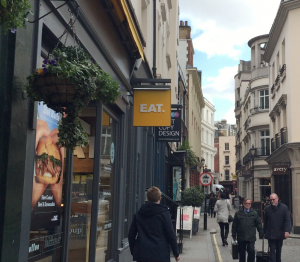 3. Wasabi
Sushi and noodle soups and lots of warm Asian options make Wasabi a great stop place to stop for lunch if you don't fancy a sandwich.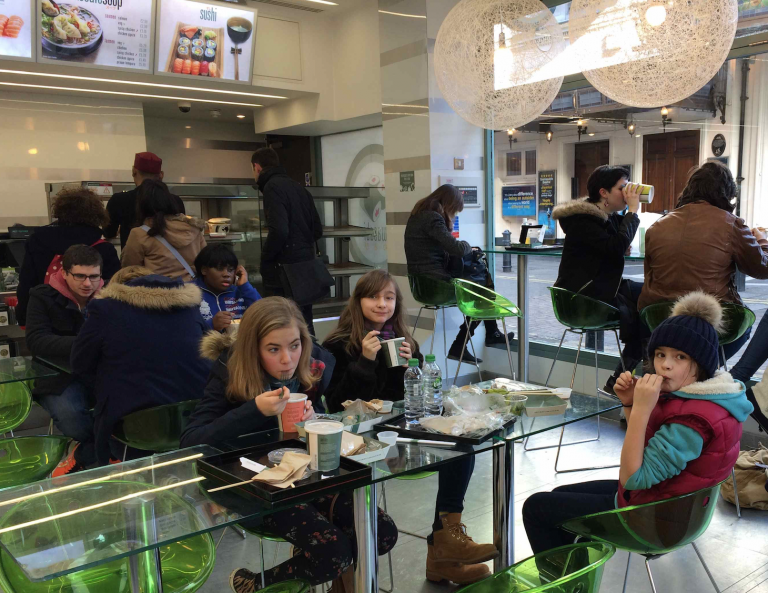 4. Five Guys
Five Guys make great burgers with so many choices of toppings at no extra cost. The fizzy drinks machines are amazing, fruitpunch Fanta mixed with vanilla Coca-Cola anyone?
5. Selfridges Food Hall
It can be pricey but there is so much choice, from middle eastern to sushi, to salt beef sandwiches. The Selfridges Food Hall is the perfect refuel stop on a busy day shopping.
6. John Lewis Foodhall
Grab a sandwich or salad at the John Lewis Foodhall, just off Oxford Street, and then, if it's sunny eat it in the green space of Cavendish Square.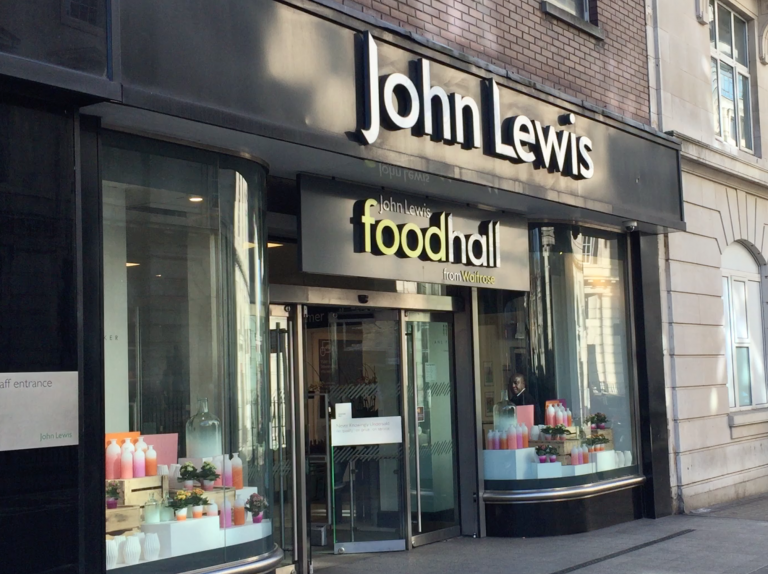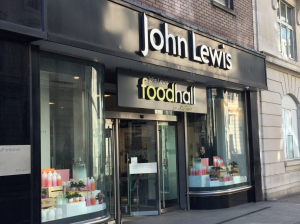 7. Itsu
Sushi and noodles again. Itsu also have great Frozen Yoghurt for pudding.
8. Homeslice
Located in the beautiful Neal's Yard, Homeslice serves reasonably delicious pizza to take away. A quarter of a 20″ pizza is only £4. Eat it on the benches in the middle of all the colourful buildings of Neal's Yard.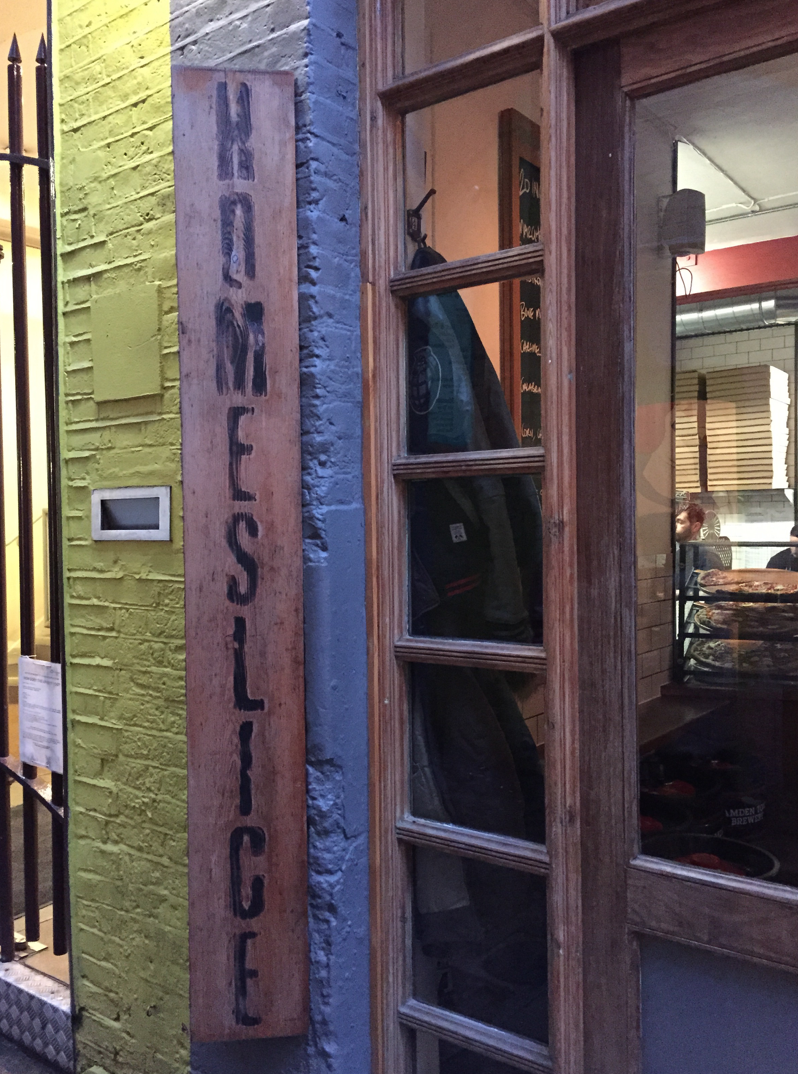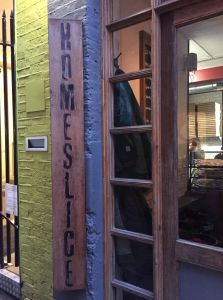 9. Leon
The premise of Leon is healthy fast food. The fish finger sandwiches are great for kids.
10. Borough Market
Located in London Bridge so near loads of London's best attractions, Borough Market has something for everyone.