London's Best Summer Festivals, Activities and Events for Kids and Teens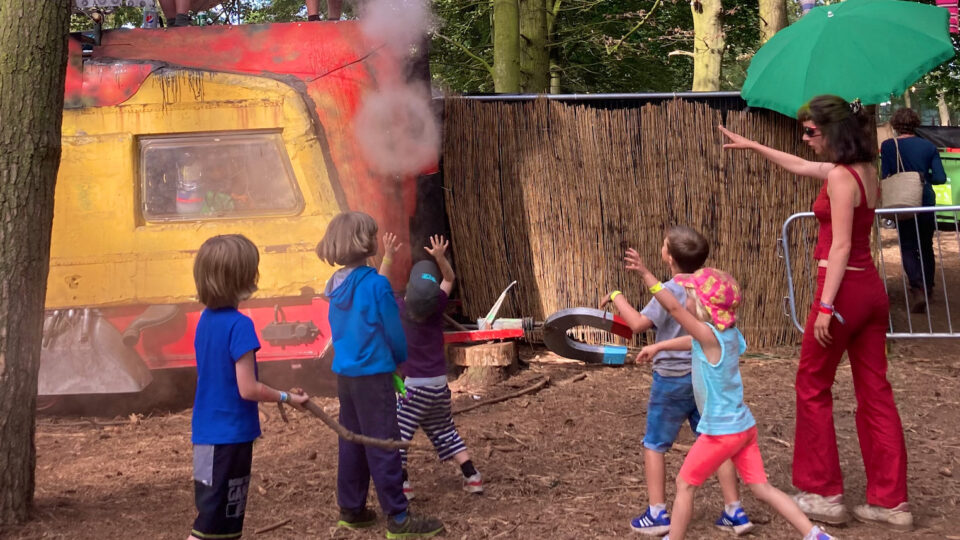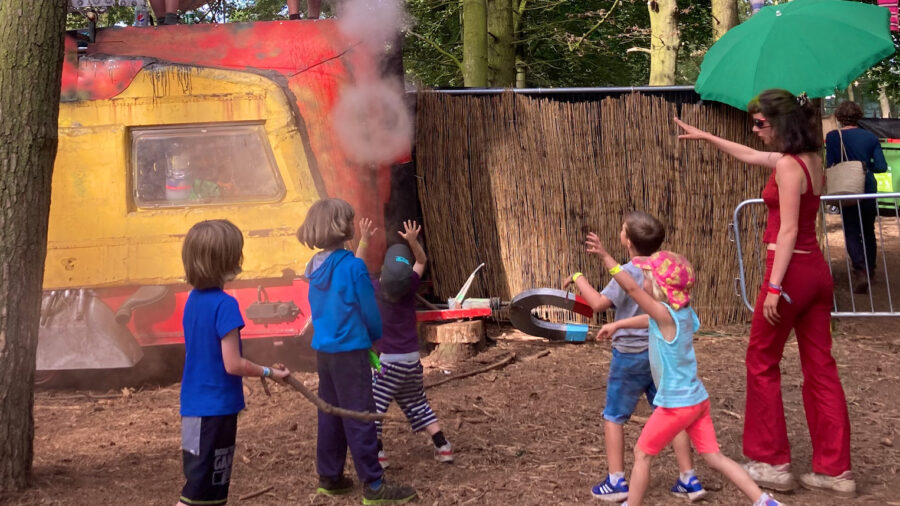 As it finally feels like summer is well and truly here, it's time to create memories with the kids! What better way to do it than by immersing ourselves in the joyous atmosphere of a family-friendly festival or event?
Whether you're seeking music filled extravaganzas, fun theatre and big top circus shows, or kids areas packed with activities; our handpicked selection has something for every kid and teen.
From the vibrant streets and parks of London to enchanting destinations beyond, we're bringing you the very best summer family festivals of 2023; guaranteed to make summer sparkle with wonder and magic for parents and kids!
And don't forget to check out our other popular guides too in our Things to Do section including 50 Things to do in London for Teens.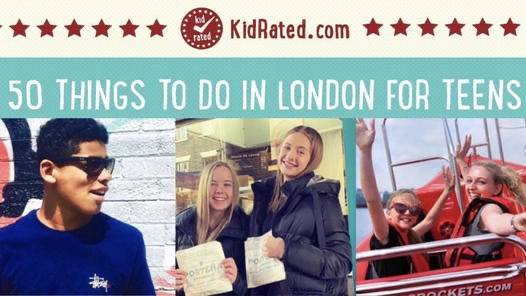 Kaleidoscope Festival at Alexander Palace
This festival brings you everything from electronic to alternative music to comedy, with artists including dance-pop pioneers Hot Chip, George Fitzgerald and Erol Alkan. Inside the palace itself, you can enjoy comedy from Nina Conti and Joe Lycett plus Barrioke (karaoke with Barry from Eastenders).
The fest is also looking great for families, with a dedicated area featuring an abundance of activities to keep curious minds occupied; from theatre shows and bubble displays to circus and magic workshops
Date: 15th July 2023
Price: Adult Tickets from £68/Kids from £35
BBC  Proms
Where and when? Various London Locations, 14th July – 9th September 2023
This year's eight-week programme is packed of concerts, workshops, talks and family events featuring 84 shows and over 3,000 musicians. The majority of the shows will take place at London's Royal Albert Hall.
However, there'll also be events in Gateshead, Londonderry, Aberystwyth, Cornwall and Great Yarmouth. The Proms caters to a diverse audience with everything from classical and jazz to Bollywood and northern soul.
Kids aged 5+ are welcome and best of all, their tickets are half price!
Date: 14th July – 9th September 2023
Price: Tickets from £9
Ealing Summer Festival
This family friendly festival in Ealing's Walpole Park is packed full of comedy, music, unforgettable performances and kids' activities, as well as stalls selling crafts and delicious street food.
Kids and teens will be particularly interested in the New Gen Festival taking place on 26th July for young people age 10 – 25 featuring music, dance, and spoken word. There are plenty of opportunities for kids and teens to take part, including a drop-in film shoot, DJ tasters and mindfulness activities.
Entry: New Gen Festival tickets from £2.50 for kids and teens and £5 for adults
Date: 20th July – 30th July 2023
Price: New Gen tickets: Kids £2:50, Adults £5
Tuff Nutterz – The UK's largest bouncy castle obstacle course
Taking place in Fulham and Tooting, Tuff Nutterz is fun for the whole family! A place to come and relax while the kids have a blast and if you're brave enough, you can even join in too.
Measuring 300 metres long, this supersize inflatable maze is packed with 30 fun and challenging obstacles to complete, including huge slides, climbing walls, hanging rails, balance balls and more.
Date: Fulham 22nd – 30th July / Tooting 12th – 20th September 2023
Price: Tickets £20
Dialled in: The Park
Offering an exciting curation of underground South Asian artists and impeccable vibes, Dialled In is back in Walthamstow at Lloyd Park, for an all-dayer this July.
Live musicians include Sarathy Korwa, Amrit Kaur and PRVNA, while DJ sets come from the likes of DJ Ahadadream and Goldtooth B2B My Panda Shall Fly. And when you aren't dancing? There are food markets, workshops and poetry sessions to explore.
Date: 22nd July 2023
Price: Tickets £11:50 / Free for kids 12 & under
Festival 14 – Canary Wharf
Taking place across Canary Wharf's parks, plazas, and open spaces, Festival14 will see Canary Wharf burst to life with a packed programme spanning music, theatre, dance, comedy and children's activities.
The main stage in Canada Square Park will feature performances from headline music acts such as Soul II Soul, Craig Charles, Norman Jay and Ronnie Scott's Jazz Orchestra.
Away from the action on the Main Stage, there will be a number of other areas across the festival site to visit and soak up some culture, plus a street food market on Montgomery Square to help fuel the fun.
Date: 26th – 30th July 2023
Price: Mainly Free
Raver Tots Outdoor Festival
This is a family style rave at the Crystal Palace Bowl, where both kids and grown-ups can hit the dance floor and let off some steam together. As well as DJs playing some of the best dance music around, there'll be appearances from Hey Duggie and Peppa Pig.
There'll also be lots of fun activities for your little ones such as face-painting and glitter stations, mini rides and inflatables, huge confetti cannons, and giant parachutes.
Date: 30th July 2023
Price: Adults from £35/Children from £25/Babies from £5
Perform In The Park
Perform in the Park is London's first ever festival of children's theatre.
It takes place in a bespoke 500 seat air-conditioned theatre in Coram's Fields, Bloomsbury and will show live performances all day every day throughout the duration.
There are four fantastic children's shows to see – The Three Billy Goats Gruff, Elephant & Piggies, Mermaid & Pirates and The Dream (based on A Midsummer Night's Dream).
Finally, for older kids and teens there is an Evening In the Park with….a series of interview-style shows geared towards teens and young people featuring some of their favourite household names. including Dr Ranj, Ore Oduba and Jason Manford.
There will also be wood-fired pizzas, ice-creams, the playgrounds, sandpits and of course the paddling pool of Coram's Fields so you can make a day of it.
Date: 30th July – 28th August 2023
Price: Tickets from £17
Uptown  Festival
Taking place in South London's Blackheath, with three stages of live acts and DJs, a family area, and plenty of excellent street food and bars, this is a great day out for all the family.
The 'Little Town" family area will feature trampolines, a fun house, an inflatable obstacle course, funfair rides and much more!
This year's acts include Ronan Keating, Lemar and Billy Ocean and if you fancy a boogie, the legendary HedKandi will be playing the best in soulful house and disco.
Date: 30th July 2023
Price: Adults from £39/Teens from £23/Kids from £16
Battersea Park in Concert
A three-day music extravaganza featuring soul, jazz and classical performances from the likes of Gabrielle, The Ronnie Scotts All Stars and the Royal Philharmonic Orchestra.
Kids and teens will love the Night of Musicals featuring classic songs from Phantom of the Opera, Mamma Mia!, Les Misérables, Grease, Oklahoma, Cats, We Will Rock You, Oliver!, and West Side Story.
Why not bring along a picnic for you and the family to enjoy?
Date: 26th – 28th August 2023
Price: Adults: £118.50/Kids & Teens: £64.65/Free for kids under 5
Zippos Circus
With a rich history spanning over a century, and a firm favourite with our K-Raters, Zippos Circus has delighted audiences worldwide with its awe-inspiring performances, daring acrobatics, and mesmerising displays of showmanship.
This year they are touring the UK, having a pit stop in various London locations over the summer period. From motorbikes to fast juggling, knife throwing and whip cracking, this daredevil show will keep your kids and teens on the edge of their seats!
Date: 23rd – 9th October 2023
Price: Entry from £9
Notting Hill Carnival
Opulent costumes, steels drums, hundreds of sound systems, singing and dancing, Notting Hill Carnival is just fun, fun, fun and the kids will absolutely love it!
They'll also love trying myriad of different street food and drink on offer, including jerk chicken and fresh coconuts. Sunday is Family Day, which means a more relaxed parade with a calmer atmosphere, but with just as many summer celebrations.
Date: 27th – 29th August 2023
Price: Free
Greenwich and Docklands International Festival
GDIF 2023 will bring a unique programme of activities for you and your little ones including outdoor theatre, performance, art, dance and circus in iconic public spaces across the Royal Borough of Greenwich, East London and the City of London.
This year's festival has adopted the theme "Acts of Hope", offering a free festival of uplifting moments for reflection, creativity and celebration.
You and the kids can take a theatrical journey on a London bus, marvel as illuminated swans perform a water ballet and enter an immersive shipping container with a trampoline for a roof. 
Date: 25th – 10th September 2023
Price: Free
Pub in the Park
Hosted by chefs Tom Kerridge, Andi Oliver and Si King from The Hairy Bikers, Chiswick's Pub in the Park brings you award-winning restaurants, banging live music, more incredible chefs and of course delicious food!
Headlining the Main Stage this year are McFly, Ronan Keating, The Hoosiers and Squeeze. The fest doesn't forget about the little ones either, with immersive storytelling and theatre, a land of inflatables a family disco rave.
Kids can also get involved in the wacky olympics with games like moo-battle and extreme 360 dodgeball!
Date: 1st – 3rd September 2023
Price: Adult tickets from £47/Kids tickets from £29.50
Soul Town
It will be well worth a visit to Croydon Road Recreation as more than 65 artists will be performing soul, disco, Motown and reggae including UB40, Sister Sledge and Peter Andre, as well as over 40 street vendors keeping you and the kids well fed and watered.
You'll also find fairground rides, live steel bands, face painting, glitter stalls, hair braiding, and fashion and craft stalls.
Date: 2nd – 3rd September 2023
Price: Day tickets from £64
Theatre in the Garden
Where and when? The Actors Church, Covent Garden, All summer
If you love being in the great outdoors and want to relax alfresco, this could be the perfect summer festival for you and the kids. Theatre in the Garden at The Actors Church in Covent Garden runs a yearly season over the summer which presents live performance, family activities and even a pop-up bar, all in the heart of London's most famous plaza.
Prepare for an immersive experience brimming with Shakespearean comedy, where Bard's timeless wit and humour come alive under the open sky. From Romeo and Juliet, to Doctor Dolittle, to Peter Pan, there is also a fusion of puppetry and storytelling.
Date: All Summer
Price: Tickets from £14
Beano Afternoon Tea – Bus Tour
Jump aboard the BEANO Afternoon Tea Bus Tour, for an adventure full of fun and mischief! To celebrate BEANO's 85th birthday, chefs have created a BEANO-inspired menu featuring the Bangers & Mash-up Chocolate Cupcake, the Cheesy Coal as a Cucumber & Cream Cheese Finger on Charcoal Bread and many more sweet and savoury delights!
An entertainer will provide you with unknown facts about Beano and the London landmarks including Big Ben and Hyde Park that you'll see during the tour.
Plus, prepared to be pranked…
Date: Coaches from Victoria Station – Wednesdays – Sundays until 10th September
Price: Adult tickets from £48 / Kids & Teens £38
The London Kid's Afternoon Tea at the Sheraton Grand Hotel, Park Lane
Continuing with the afternoon tea theme, for little people that may need an afternoon treat (erm, and the adults) the children's afternoon tea in The Palm Court will give some much-needed indulgence.
Included in the spread are creations inspired by London's most iconic landmarks including the London Eye, London Red Bus and Big Ben, as well as classic bite-size sandwiches, freshly baked scones and a choice of hot chocolate or tea.
Oh, and they do cocktails for the parents too. Sold.
Date: All summer
Price: Tickets from £25
The Young V & A (Bethnal Green)
Newly opened on 1st July this year – The Young V&A is a playground where children, families, and young people can discover art specifically curated for tiny tots up to teens.
As well as the galleries there will be hands-on workshops and an open design studio beckoning aspiring young artists to learn new skills.
Plus they have lovely grounds around the museum if those little legs aren't too exhausted!
Date: All summer
Free Entry
KidZania
Why is it that kids love to play their dream jobs? Based in the White City Westfield shopping centre, Kidzania offers the ultimate experience for kids aged 4-14 to become doctors, vets, cleaners, policemen and more!
Fuelled by a child's natural curiosity, KidZania combines entertainment and learning in a progressive and inspiring way. Through realistic role-play, kids learn about various careers, how a city functions, and the importance of managing money.
Each experience is designed to empower kids, boost their confidence, and inspire them to become responsible global citizens.
It's always advised to buy a ticket prior to attending as it can get pretty busy, but once in your little ones can play to their heart's content. From car washing to cooking they will learn all the ropes and score points for skills learnt. Now if only they would do this at home…
Date: All summer
Price: Tickets from £11:50
Hampton Court Food Festival
When it comes to foodie festivals for the whole family, Hampton Court Palace definitely knows how to deliver.
As well as sampling the most delicious culinary delights, young Londoners can embark on a journey of exploration through the palace, bask in the beauty of the grounds, and immerse themselves in live entertainment provided by the festival's regular favourites.
Date: 26th – 28th August 2023
Price: From £29
Monopoly Lifesized
Located on Tottenham Court Road in the heart of London, Monopoly Lifesized is an immersive, physical version of the world's favourite family board game played on lifesized Monopoly board!
Bring your kids and teens along this summer and experience the thrill of competing against a clock to build some of London's iconic buildings, solving a baffling murder mystery and escape jail, all whilst earning as much money as you can.
Date: All Summer
Price: From £49
Shrek's Adventure! London
Discover a brilliantly bonkers, interactive and immersive walkthrough experience situated in the County Hall building down at Southbank, which the whole family enjoy this summer.
See, hear, touch and smell the adventure by exploring 10 fairy tale themed live shows, from a magical 4D flying bus experience, interacting with characters including Princess Fiona and Donkey to collecting the special ingredients you'll need in order to find Shrek and make it home safely.
As you're down on Southbank you can make a day of it by visiting the London Eye, Aquarium or Dungeons which are all situated next door!
Date: All Summer
Price: From £24
And now for our top family festival picks outside London! These hidden gems offer a refreshing change of scenery and unforgettable summer memories. So, pack your bags, embrace the spirit of adventure, and discover these 10 enchanting festivals outside of London…
OUTSIDE LONDON
Nozstock: The Hidden Valley
Herefordshire's Nozstock: The Hidden Valley aims to cater for every festival-goer from tots to teens, and has its vey own family camping area with full facilities.
Lantern making, dance and graffiti workshops, and circus and theatre shows are just some of the activities on offer in the Little Wonderland dedicated kids area.
When it all gets too tiring make your way over to the music stages to see top-class acts performing including Fat Freddy's Drop and The Wailers.
Date: 20th – 23rd July 2023
Price: Adult weekend tickets from £208.57/Teen weekend tickets from £149.74 / Free for kids age 12 and under
Stanton Calling
Standon Calling is an unforgettable festival weekend for your family. Immerse your brood in the beautiful Hertfordshire countryside, with entertainment for all ages across main stages, woodland, water and dedicated kids' areas offering everything from yoga classes to drama workshops.
This is an easy to reach escape from the everyday (only 60 minutes from London!), so pack the car or baby bag badly and get ready to enjoy some quality time together this summer. You can also catch Years & Years, Bloc Party and Self Esteem who are are headlining this year!
Date: 20th – 23rd July 2023
Price: Weekend Tickets: Adult from £225/Teens age 13+ from £75 / Kids age 4-12 from £25 / Free for kids age 3 and under
Latitude Festival
Suffolk's Latitude has previously won Best Family Festival and 'Best Family Day Out', making it a brilliant date for your diary this summer.
With both a kids area and a teen area and a dedicated family campsite, there are plenty of activities to keep the children of every age occupied, such as a Wildlife Science Adventure and a Fashion Wonderland.
Plus Pulp, Paolo Nutini and George Ezra are headlining!
Date: 20th – 23rd July 2023
Price: Weekend Tickets: Adults from £226/Teens from £156/Kids from £15
Doune the Rabbit Hole
For those of you a little further afield, Doune the Rabbit Hole is an independent music and arts festival in Stirling, and one of Scotland's fastest growing outdoor festivals.
Kids under 12 go free and the festival has loads of games, crafts and activities on offer, including extreme origami, Bubbles vs Balloons, and a Mermaid Cafe mud kitchen. Yep, it's as messy and fun as it sounds!
Date: 21th – 23rd July 2023
Price: Weekend Tickets: Adults from £225/Free for kids under 12
Tunes on the Sands
This new-ish family friendly festival arrived at Blackpool Sands beach for the first time in 2021.
The line up includes Sam Ryder, Toploader and an 80s Party courtesy of Martin Kemp, plus there's plenty of draws for kids including beach activities, kayaking, art installations and silent discos.
Entry: Adult weekend tickets from £95, under 18 weekend tickets from £85
Date: 21st –22nd July 2023
Price: Weekend Tickets: Adults from £95/Kids under 18 from £85
Camp Bestival
One of our favourite kid friendly festivals, Camp Bestival in Dorset is a wonderland for little ones. Not to be confused with more grown up sister-festival Bestival, Camp Bestival swaps the raving all-nighters for more kid-friendly pursuits like bouncy castles, go-carts, fairgrounds, face painting, sandpits and glitter – the list goes on.
In fact, most of the festival is dedicated to little party people, including a roller disco, circus, skate ramps, and family shows and entertainment from Mr Tumble and Horrible Histories.
What's in it for the parents? Us oldies can enjoy all day yoga and meditation, hot tubs and ice baths, and music from the likes of Grace Jones, Craig David, The Kooks, Sophie Ellis-Bextor, Ella Henderson and Sam Ryder.
Entry: Adult weekend tickets from £220, various options for kid and teen weekend tickets available from £102.50
Date: 27th – 30th July 2023
Price: Weekend Tickets: Adults from £220/Kids & teens from £102
Birmingham Festival 23
Kicking off with the opening event One City, A Thousand Memories, Birmingham Festival 23 is a FREE 10-day festival which takes place in Centenary Square.
The packed programme will run daily from 11am – 9pm catering to all ages and interests, each day beginning with welcoming participatory activities, including a regular morning slot hosted by Games Mascot Perry.
Back-to-back live and on screen performances throughout each day including projects commissioned through the Made In Brum open call; and each evening a strand under the umbrella title Twilight Takeovers will feature new partnerships, collectives and artists creatively collaborating to bring each day to a fabulous close.
The 6pm Power Hour sees a range of fun workouts and easy-to-follow classes that you can make the most of in that post-work diversion from the gym. With almost 100 hours of FREE  music, dance and performances, Birmingham Festival 23 looks forward to welcoming thousands of audiences, artists, local communities and volunteers, reflecting the diversity of the city, to come together to watch, listen, relax, dance and play.
All the events can be found here
Date: from 28th July for 10 days
Price: Free
Deer Shed Festival
Started by a group of music loving parents dissatisfied with paying over the odds for a festival ticket, the founders of Deer Shed know what makes a good family festival.
Their success is in making the whole experience accessible for kids and adults alike. Music, spoken word, theatre, cinema and workshops are all top notch.
Under-fives activities include a sensory tent and soft play area.
Date: 28th – 31st July 2023
Price: Weekend Tickets: Adults from £220/Kids & teens from £33
Green Man
Located in the stunning Welsh Brecon Beacons, this alternative festival has a folky, chilled-out vibe, perfect for families who prefer their festivals to be more relaxed than full-throttle.
The 'Little Folk' area has activities for kids aged up to 12 including storytelling, puppet-making and the Little Folk Parade. The 'Somewhere' zone is for teenagers aged 13 to 17 and includes DJ workshops, cinema and yoga.
Date: 17th – 20th August 2023
Price: Weekend Tickets: Adults from £120/Kids & teens from £32
Car Fest
Created by Chris Evans, to help raise funds for UK Children's Charities, Hampshire's CarFest is the largest family fundraising festival in the UK.
Over the last 10 years it has raised over £20 million! This year, Mc Fly, Sophie Ellis Bextor, Russel Brand, Jimmy Car and Roby Brydon are all confirmed, along with family favourite Basil Brush.
As well as admiring the cars there's plenty on offer for kids, including the Vintage Village, where they can step back in time and visit the vintage market, tea rooms and sweet shops, and discover cars from the 30s through to the 70s.
There's also the Farm-Olympics, kids theatre and the Car-Nival.
Date: 25th – 27th August 2023
Price: Weekend Tickets: Adults from £209/Kids & teens from £60/ Free for kids age 5 and under
Big Feastival

Taking place on Alex James from Blur's idyllic Cotswolds farm, Big Feastival brings together music from the UK's biggest artists, Michelin star chefs, award-winning street food and an exciting array of family activities, in an action packed weekend.
CBeebies' Justin Fletcher and Horrible Histories have performed in the past, while parents can get excited for a seriously good line-up, featuring Tom Grennan, Sigrid, Rick Astley and Blossoms among many more.
Date: 25th – 27th August 2023
Price: Weekend Tickets: Adults from £198/Teens from £109/Kids from £44.30
Check Out These Other Handy Guides