London's Best Theatre Shows for Teens and Older Kids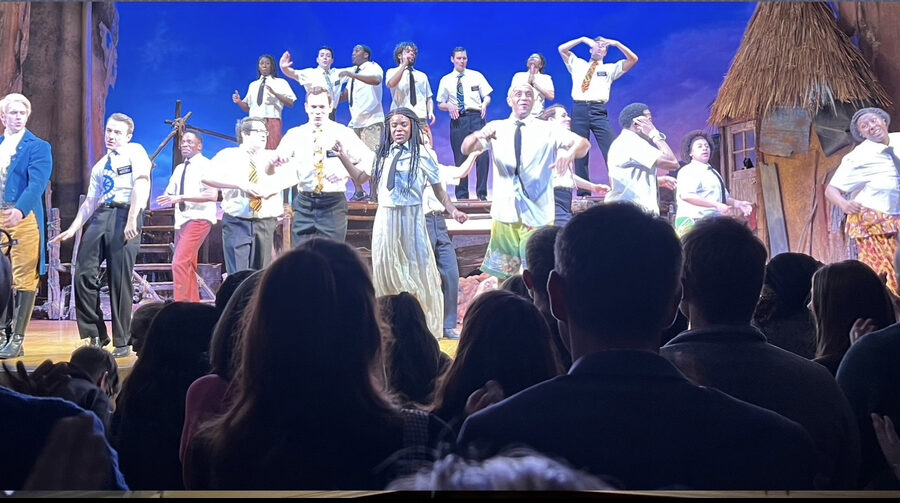 Theatre trips can be expensive – even with the great deals we have for you here. Choosing a production requires some careful thought. After all, teenagers brought up on a diet of Rick and Morty, Family Guy and Sex Education aren't going to want to see a West End version of a CBeebies show, which is why we've written this guide to London's Best Theatre Shows for Teens and Older Kids.
Here you'll find a round up of current and upcoming shows that are suitable for age 10 and above. If your kids are younger then check out our article below on London's Best Theatre Shows for Kids.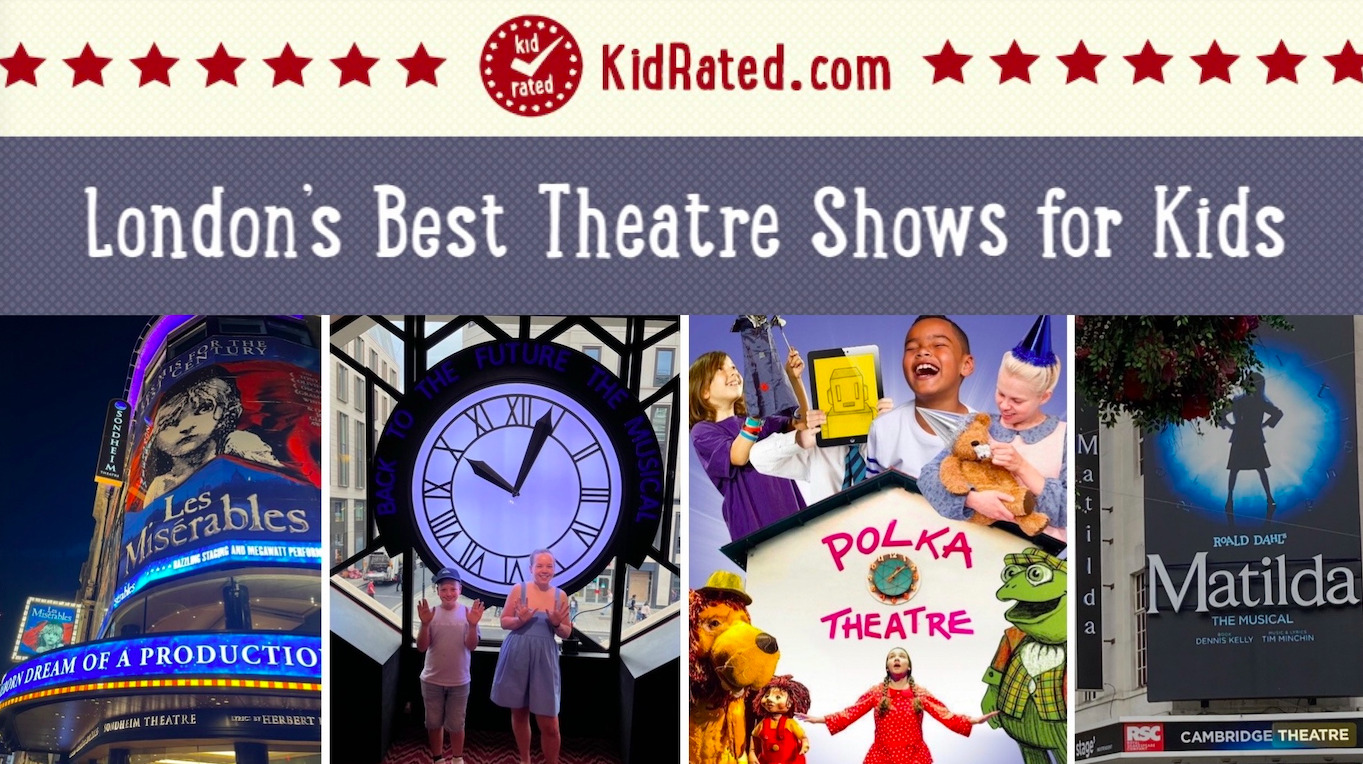 Hopefully both guides will steer you toward some wonderful shows you might not have even thought of.
On a general note – For most UK performances children under 16 must be accompanied and sat next to a ticket-holder who is at least 18.
Finally, remember if you book through us here via our exclusive partnership with TodayTix – you'll get some amazing deals on ticket prices.
The Mongol Khan
Mongolia. 2000 years ago. A brutal succession battle threatens the very heart of the Empire. As the great Khan struggles to maintain his supremacy, a plot unfurls that will forever alter the balance of power.
The Mongol Khan is a lavish, large-scale production, with an ensemble of over 70 performers, that has played to packed houses in Mongolia for over a year. Based on historical events, the show is a well-known tragedy about the twisted struggle for succession to the throne of the Hun Dynasty whilst also exploring the evolution of Mongolian culture through a gripping story, brought to life with a stunning original score, dance, puppetry, and elaborate sets and costumes inspired by traditional nomadic culture.
Written in 1998 by the Mongolian famous writer B. Lkhagvasuren. The story is fictional and the production takes inspiration from archaeological findings and the music of the ancient Hun culture. Fresh from palying to packed houses in Mongolia for over a year it promises to be a treat to the senses.
Age: 6+
Date:
17th November – 2nd December 2023
Venue:
London Coliseum, St Martin's Lane, London WC2N 4ES
The Book of Mormon
The Book of Mormon is an award winning musical from the creators of South Park. The story follows a pair of Mormon boys sent on a mission to spread the word of the Latter Day Saints to the locals in a small town in Uganda that's about as far away from their home in Salt Lake City as you can get!
Anyone familiar with South Park or the work of Trey Parker and Matt Stone would know that The Book of Mormon can get rather crass at times and the humour is certainly not for everyone. Be prepared for explicit language, sexual content and lots and lots of outrageous jokes. We took a group of teenagers and they all absolutely loved it but it's definitely one for the older teens in your family!
Age: 16
Date: Until August 2023
Venue: The Prince of Wales Theatre,
Witness for the Prosecution
Step inside the magnificent surroundings of London County Hall and experience the intensity and drama of Agatha Christie's gripping story of justice, passion and betrayal in a unique courtroom setting.
Leonard Vole is accused of murdering a widow to inherit her wealth. The stakes are high – will Leonard survive the shocking witness testimony, will he be able to convince the jury, and you the audience of his innocence and escape the hangman's noose?
Your older kids and teens will love the excitement of this gripping story that many of us parents read when we were young!
Age: 10+
Date: until 28th April 2024
Venue:London County Hall
The King & I
Rodgers and Hammerstein's The King and I epitomises the golden age of musicals and is the winner of multiple awards. Your kids will be transported into a world of rich traditions, complex relationships, and political intrigue.
With its touching themes of love and understanding, The King and I teaches us that love can transcend the greatest of differences. Kids will love the upbeat songs about whistling to overcome fear of a new situation, and getting to know a new culture.
Age: 9+
Date: From 20th Jan – 2nd March 2024
Venue: Dominion Theatre
Everybody's Talking About Jamie
Everybody's Talking About Jamie is coming of age musical comedy inspired by the 2011 British television documentary Jamie: Drag Queen at 16. The story follows and is based upon the true-life story of 16-year-old British schoolboy Jamie Campbell, as he overcomes prejudice and bullying, to step out of the darkness and become a drag queen.
This heart-warming and inspiring show touches on themes such as bullying, sexuality, gender, and societal acceptance of LGBTQ+ identities and is recommended for teens aged 14+.  The thought provoking content could provide a helpful opening for discussion around some of these areas with your teens.
Age: 14+
Date: Returns 8th Feb – 23rd March 2024
Venue: Peacock Theatre,
Showstopper! The Improvised Musical
Showstopper! The Improvised Musical has been a rip-roaring success since the show started in 2008. In the show, the audience meets a writer of musicals who is on a deadline and  needs their help. The audience shouts out suggestions of a setting, musical styles and the title of the show and they're off!
The Showstopper team then weave a brand new musical in front of the very eyes of the audience, complete with hilarious characters, fabulous dance routines, beautiful songs, epic story lines, all sprinkled with the pizazz of a Broadway show.
It's great fun for older kids and teens and they'll be sure to be laughing along with Mum and Dad – just be aware that as the show is improvised there may occasionally be more adult content.
Age: 12+
Date: Until December 2023
Venue: Cambridge Theatre,
Les Miserables
 Billed as the world's most popular musical and based on Victor Hugo's classic novel, Les Miserables is an epic and uplifting story about the survival of the human spirit. It includes the well-known classic songs: I Dreamed a Dream, On My Own, Stars, Bring Him Home, Do You Hear the People Sing?, One Day More, Empty Chairs at Empty Tables, Master Of The House, and many more. The overall message is one of hope and redemption, which could be inspiring for older kids and teens. However, the show is 2 hours and 50 minutes long with one intermission – so it's worth considering whether they'd be happy to sit through it.
Age: 12+
Date: Until December 2023
Venue: Cambridge Theatre,
Guys and Dolls
Stand right in the centre of the action and move around the stage area with IMMERSIVE TICKETS. Or sit around the auditorium with SEATED TICKETS, where you will never be more than four rows away from the action as Guys and Dolls transports you and your kids to the streets of Manhattan and the bars of Havana in this unlikeliest of love stories!
No-good Nathan Detroit is desperately searching for the money to fund his illegal dice games, all whilst eluding law enforcement and his impatient fiancée Miss Adelaide, who demands that he quit his antics and relocate to the suburbs.
When Nathan meets infamous gambler Sky Masterson, a man with an insatiable appetite for raising the stakes, they make a bet… surely this is one bet that Nathan can't lose?
Parents should know that overall this is a family-friendly classic musical, but the story does contain themes such as gambling and alcohol, which might not be suitable for everyone.
Age: 12+
Date: Until February 2024
Venue: Bridge Theatre,
Jersey Boys
The story of the legendary 60s band The Four Seasons brought to life in this long-running Tony Award-winning musical.
Jersey Boys is a moving, teen friendly production  following four guys from Jersey, USA. When they sang their first note together they had a sound nobody had ever heard… and the radio just couldn't get enough of them. But while their harmonies were perfect on stage, off stage it was a very different story, and this musical biography follows the rise, the tough times and personal clashes, and the ultimate triumph of a group of friends whose music became symbolic of a generation.
Older kids and teens will love the plethora of music and incredible dance routines, just be prepared for some strong language!
Age: 12+
Date: Until January 2024
Venue: The Trafalgar Theatre,
Harry Potter & The Cursed Child
The play catches up with Harry 19 years after his defeat of Voldemort in the Battle of Hogwarts. Harry's life looks different now – he's a husband and father of three who works for the Ministry of Magic. And he is still haunted by his traumatic past.
His eldest son, Albus, is grappling with his own set of challenges – following in his famous father's footsteps at Hogwarts. The story follows them, as they navigate their strained relationship and the pressures of living in the shadow of Harry's past.
 The critically-acclaimed production is the most awarded new play in theatre history.
And if the kids have read the books or seen the films, they'll be spellbound by this new chapter. If they haven't, prepare for lots of questions.
Age: 10+
Date: until 1st May 2024
Venue: Palace Theatre
Hamilton
Hamilton is based on the biography of American statesman Alexander Hamilton whose ambition drove him from the position of Caribbean outsider and bastard child to American war hero and George Washington's right-hand man. In the process, Alexander Hamilton played a significant role in shaping America as we've come to know it.
This musical features a blend of hip-hop, jazz, R&B and Broadway And is the perfect musical for those kids who want to be entertained, enlightened, and moved.
Age: 10+
Date: until 2nd March 2024
Venue: Victoria Palace Theatre
TINA! The Musical
One of the world's best-selling artists of all time, Tina Turner has won 12 Grammy Awards and her live shows have been seen by millions, with more concert tickets sold than any other solo performer in music history.If you're a family that love music, then this is a great choice. An uplifting story like no other, TINA: The Musical is the inspiring journey of a woman who broke barriers and became the Queen of Rock n' Roll.
Tina follows Turner from her humble beginnings in Nutbush, Tennessee, through to her rise to fame alongside husband Ike Turner, and finally her massive comeback in the 80's following her divorce.
This is definitely one for the parents! – and the kids will be mesmerised by the music, performances and narrative about the life of this icon.
Age: 14+
Date: until 23rd September 2023
Venue: Aldwych Theatre
Moulin Rouge! The Musical
Baz Luhrmann's revolutionary film comes to life onstage, remixed in a new musical mash-up extravaganza.
Set against the backdrop of the Montmartre Quarter of Paris, France at the turn of the 20th century, the musical weaves together popular music to tell the story of Christian, a young composer who falls for Satine, the sparkling diamond of the Moulin Rouge.
This is a theatrical celebration of Truth, Beauty, Freedom, and above all, love. There are some adult themes but they are cleverly presented meaning you and the kids should be enthralled by this play about bohemians and aristocrats at the grand Moulin Rouge in Paris!
Age: 12+
Date: until 30th May 2024
Venue: Picadilly Theatre
Phantom of the Opera
The Phantom of the Opera follows a deformed composer who haunts the grand Paris Opera House. Sheltered from the outside world in an underground cavern, the lonely, romantic man tutors and composes operas for Christine, a gorgeous young soprano star-to-be.
As Christine's star rises, and a handsome suitor from her past enters the picture, the Phantom grows mad, terrorising the opera house owners and company with his murderous ways. Still, Christine finds herself drawn to the mystery man.
The staging and music might be a little scary for young kids but older kids and teens will be blown away..
Age: 10+
Date: until 1st March 2024
Venue: Her Majesty's Theatre
Cabaret
One of the most successful musicals of all time, CABARET features the songs Wilkommen, Don't Tell Mama, Mein Herr, Maybe This Time, Money and the title number.
Set in early 1930s Berlin, American writer Cliff Bradshaw meets English cabaret singer Sally Bowles, a performer at the Kit Kat Club. It's the only place where everyone can be free but the rise of Nazism threatens this hedonistic Weimar Republic haven.
The show includes some sexual content so parental guidance is advised but would be great for older kids who have an interest in not only the theatre but also Germany and the rise of Nazism in the 1930s..
One of the most successful musicals of all time, CABARET features the songs Wilkommen, Don't Tell Mama, Mein Herr, Maybe This Time, Money and the title number.
Age: 12+
Date: until 16th December 2023
Venue: Kit Kat Club at the Playhouse Theatre
The Play That Goes Wrong
The Play That Goes Wrong is a backstage burlesque bursting with slapstick, and which sums itself up perfectly in its title. A troupe of actors at a ragtag company decides to present 'The Murder at Haversham Manor', and not a single thing goes according to plan. The set, the props, the lighting and the sound thwart the performers at every turn. The Play That Goes Wrong amuses with its pranks and pratfalls and there's no denying the hilarity of a troupe that unfailingly turns can-do into can-don't.
Age: 10+
Date: until 28th April 2024
Venue: Duchess Theatre
The Mousetrap
Agatha Christie's The Mousetrap has been running in London's West End since 1952. Considered a classic whodunnit, it's about a group of seven strangers who find themselves in a guesthouse in the countryside. Unfortunately, there's a murderer is in their midst and they set about finding out who it is, revealing their dark pasts in the process. This is a must-see for the murder mystery fans out there!
Age: 12+
Date: until 25th November 2024
Venue: St Martin's Theatre
Mamma Mia!
Mamma Mia! tells the hilarious story of a young woman's search for her birth father. This sunny and funny tale unfolds on a Greek island paradise. On the eve of her wedding, the daughter's quest to discover the identity of her father brings three men from her mother's past back to the island they last visited 20 years ago. The story-telling magic of ABBA's timeless songs propels this enchanting tale of love, laughter and friendship, creating an unforgettable show. A large cast, non-stop laughs and explosive dance numbers!
Age: 10+
Date: until 30th May 2023
Venue: Sondheim Theatre
The Choir of Man
In The Choir of Man, nine multi-talented singers, dancers and musicians combine stunning harmonies and foot-stomping singalongs in a riotously feel-good show. Set in a traditional British pub with a real working bar on stage, The Choir of Man invites you to the ultimate happy hour. It's a party, a concert and a lock-in, with feel-good reinterpretations of chart-topping hits from Guns N' Roses, Adele, Avicii, Paul Simon, Sia and more. It's an hour of joy for all the family.
Age: 12+
Date: until 1st March 2024
Venue: Arts Theatre
Mrs Doubtfire: The Musical
Mrs. Doubtfire tells the story of everyone's favourite Scottish nanny. Out-of-work actor Daniel will do anything for his kids. After losing custody in a messy divorce, he creates the alter ego of Scottish nanny, Euphegenia Doubtfire, in a desperate attempt to stay in their lives. As his new character takes on a life of its own, Mrs. Doubtfire teaches Daniel more than he bargained for about how to be a father.
Age: 10+
Date: Opens 12th May – 13th Jan 2024
Venue: Shaftesbury Theatre
Abba Voyage
ABBA Voyage is a virtual concert residency by the Swedish pop group ABBA. The concerts feature virtual avatars – or ABBAtars – depicting the group as they appeared in 1977. It's a futuristic experience like no other where you and the kids will be able to enjoy their timeless classics at this unforgettable event.
Age: 12+
Date: Booking until 29th January 2024
Venue: Abba Arena
Crazy for You: The Musical
A new George Gershwin musical comedy based on the 1930 musical, Girl Crazy, it tells the story of a banker who dreams of getting into show business and who is sent to foreclose on a property that turns out to be a theatre.
After falling in love with the local postmistress, Full of classic songs and thrilling dance number. Full of classic songs and thrilling dance numbers, this a great way to introduce your kids to Gershwin.
Age: tbc
Date: 24th June – 30th Jan 2024
Venue: Gillian Lynne Theatre,
Yippee Ki, Yay
This joyfully funny retelling of classic film Die Hard makes its London debut later this year, following rave reviews for its premiere at the Edinburgh Fringe.
When gunmen seize an LA skyscraper, off-duty policeman John McClane is the hostages' only hope. This uplifting action romp pays affectionate tribute to the iconic 80s fan favourite.
Essential viewing for Hans Gruber super fans and newcomers alike. Whether your teens are Die Hard fan or not, it guarantees happy trails.
Age: 14+
Date: from 29th November – 30th December 2023
Venue: King's Head Theatre
Price: from £17.50
Standing at the Sky's Edge
If you missed this at the National Theatre don't worry – Standing at the Sky's Edge is transferring to the West End, coming to the Gillian Lynne Theatre from February 2024. The show is described as a love letter to Sheffield and a history of modern Britain told through the stories of one flat on an iconic estate.
Standing at the Sky's Edge charts the hopes and dreams of three generations over the course of six tumultuous decades. Set to the irresistible songs of legendary Sheffield singer-songwriter Richard Hawley, it is a heartfelt exploration of the power of community and what it is we call home.
If you want to take your older kids and teens along to something completely different, this one fits the bill and we are you now – take some tissues. An absolutely wonderful theatrical experience that feels totally accessible but it's worth knowing the show does contain some adult themes and strong language.
Age: 12+
Date: from February 2024
Venue: Gillian Lynne Theatre
And for younger kids….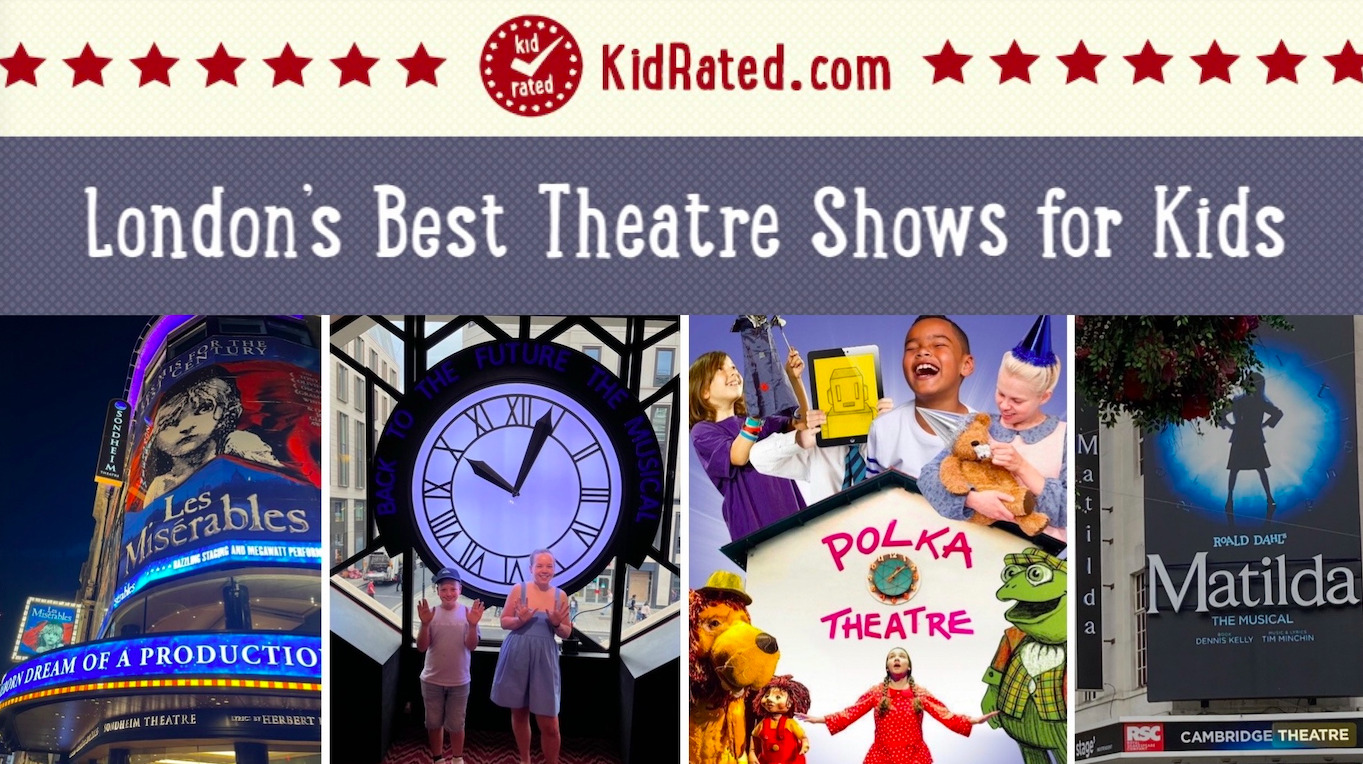 Check Out These Other Handy Guides