50 Things to do in London for Teens
London is full of awesome things to do whatever your age. But here we're focusing on 50 things to do in London for teenagers. Teens are notoriously hard to please and hate doing anything they think is more suited to kids. It's bad enough that they have to be seen with you their parents, let alone have to hang with younger siblings who might cramp their style.
But if you can take them to places where other teens are hanging out and having fun then you might just earn the title of cool parent. We say might. We can't guarantee that will happen. But hopefully your chances will increase if you choose something from our awesome list. We've got fun activities,  cool places to visit and, of course, some free and cheap ideas thrown in for good measure. Fill your boots and feel free to suggest some ideas of your own. Oh, and let us know how you get on – we love to get feedback.
1. The Arcelormittal Slide in the Queen Elizabeth II Olympic Park
Ok so not only is the  Olympic Park FREE to visit – but it is also home to the London Aquatic Centre, The London Stadium, The Copper Box Arena, the Lee Valley VeloCentre and the Lee Valley Hockey and Tennis Centre. You're able to hire equipment or pay to get involved in most of the activities at each of these venues but you can't leave without visiting the Orbit and Slide.
So the Arcelormittal Orbit is Europe's highest sculpture and you can't miss it. It's big and red and weird looking. But if you look closely you'll also see a shiny metal tube going from top to bottom and that's the World's longest tunnel slide. It's great fun, totally bonkers and we've yet to meet a teenager who hasn't loved it. Have a look here to see what it's like.
In fact a day out to the park and slide is perfect because there's a massive Westfield shopping centre just next door which is full of restaurants, cinemas and all the shops that teenagers like to spend your hard earned cash in. Plus it's perfect if they're sulking and want to be left alone to mooch whilst you explore the park with younger siblings or just have some much needed parent "me-time"!
2. Markets
Like most capital cities, London has an impressive array of markets including Borough Market – perfect for food, photographs and London movie location spotting. There are quite a few places here your kids will have seen in the Harry Potter films including The Leaky Cauldron and the Night Bus route and we've actually created an itinerary specifically for this called Harry Potter's London. Oh and Mums might recognise Bridget Jones' flat next to The Globe pub. Anyway, fill your boots and then combine it with a walk through past Southwark Cathedral, The Golden Hinde and The Globe as detailed in our guide to Shakespeare's London.
Covent Garden Market, – located in Central London, there's a fair bit to do and see here and it has a very cool vibe that teens will enjoy. Besides some trendy shops including an Apple Store there are also a host of mid-priced restaurants, two markets, lots of street stalls and a whole host of performers (who are very interactive so don't sit near the front!) Note: Don't be fooled into thinking of them as free entertainment – they'll want some money after their stint so make sure you donate generously. For what you get to see it's pretty cheap.
Located close by is the London Transport Museum as well as the Bond in Motion exhibition which features many of the cars used in the cinema's most successful spy franchise. Teens will enjoy both or if they want some time to themselves let them wander around the Covent Garden area and meet up with them an hour or two later. There is easily enough here to keep them entertained.
Up in North London is the famous Camden Market which boasts over 1000 stores selling everything from food to vintage clothes with art, music and quirky knick knacks thrown in for good measure. A firm favourite for adults, it's also a magnet for teenage tourists as well who will quickly join in with other teens browsing the stalls or hanging out by the lock.
Again this is another great place to split up from older kids for an hour or two. It can take at least 45 fun filled minutes to walk from the tube station to Camden Lock once they start exploring the shops and stalls along the way. Arrange a rendezvous (we suggest under or near the Camden Lock railway bridge) before heading off to find some competitively priced food. Meanwhile, adults may wish to spend their time away from the hustle and bustle and take a leisurely stroll on the canal towpath. Great in the summer and there are some nice pubs around as well.
Much in the same vein as Camden is the famous Portobello Road market which runs parallel to Ladbroke Grove all the way up to Notting Hill. Yes, that Notting Hill starring Hugh Grant and Julia Roberts – and what's more the famous blue door which was the entrance to Hugh's flat is down there and a must to add to your insta story.
As for the market itself,  it's full of antiques, vintage clothes, great food, books, furniture, fashion, cheap but fun gifts and much, much more. You'll find just as many locals strolling up and down the road as you will visitors. Teenagers will be giddy with excitement as they immerse themselves in the cool and laidback atmosphere and once again this is a place they'll probably want to explore by themselves, so take full advantage and grab a coffee or possibly something stronger from one of the numerous watering holes along the street.
It also boasts one of the best cinemas in London – The Electric. With is luxurious armchairs, foot stalls, blankets, waiter service and period features, this isn't just a trip to the pictures it's an experience in itself. Kids will adore it; teens will love it and parents will will feel pampered as you all watch the latest blockbuster in style.
Other market's worth checking out include Greenwich, Old Spitalfields and Brick Lane near Shoreditch, Hackney's Broadway Market and Brixton Village and Market Row.
3. Parks – #1 Hyde Park
It is said that London has more green space than any other capital city. How true this is we're not sure but, whatever the season you can't beat a visit to a London Park.
Let's start with Hyde Park, which also includes Kensington Gardens and Green Park. Covering an impressive 350 acres there's loads you can do here as a family. There's loads for young kids to do but your teenagers might lean more towards tennis, horse-riding, football, rollerblading, cycling and boating on the Serpentine. They might also want to visit the Serpentine Gallery which houses an exhibition every year. If none of the above grabs them, then they can just walk round staring at their phones whilst ignoring nature at its finest.
The British Summertime Festival also takes place here with acts ranging from the elder statemen and women of pop like The Stones, Bruce Springsteen, Barbra Streisand and Robbie Wiliams. And acts for teens like Taylor Swift.
In winter (November – January) the Winter Wonderland Festival takes place here which has hundreds of rides, food and drink stalls and even a circus.
Other attractions in the park include The Princess Diana Memorial Fountain; The Albert Memorial; and Apsley House (The Wellington Museum). But for teens we recommend Kensington Palace and Gardens – home to the late Princess Diana and still a royal residence. And Speakers' Corner where you can watch or listen to loud opinionated people standing on small stepladders berating, debating or just yelling at the crowd.
4. The Clink Prison Museum
We're big fans of what claims to be the oldest prison in England. There are bigger and better attractions in London but this has a certain charm as it doesn't take itself too seriously and is small and intimate enough to be more of a visit than a whole day out.
As it's located in Southwark between The Globe and The Golden Hinde, just a short walk from Borough Market (see above), it means it can be added to part of your itinerary or you could possibly send your teenagers in there by themselves for an hour or so while you entertain their younger siblings or yourselves, and then get them to meet you at one of the restaurants near by.
Anyway, The Clink. Some you may know "clink" is a British slang term for prison and this was the place that gave us that name. It's situated in Clink Street, just next to the ruins of the Palace of Winchester and has become a celebration of London's medieval past and love of crime and punishment.
You descend into a crypt and then walk through a series of rooms featuring instruments of torture, disembodied mannequins and lots of heads on spikes. There's lost of information on the walls along with recorded moans, screams and even some unforgettable smells. There are also lots of interactive exhibits as well and an opportunity to get some great photographs.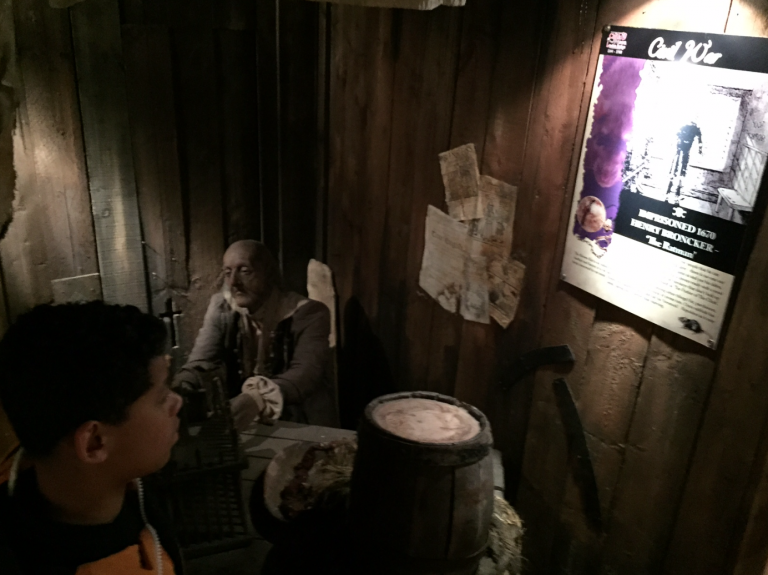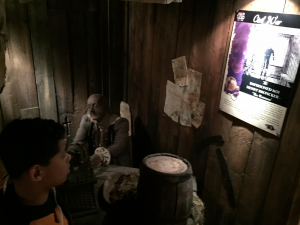 Young children should be accompanied by an adult but teenagers studying history should find this quite interesting in a way that's more fun and schlocky than earnestly educational. It's a toned down version of The London Dungeons and London Bridge Experience with a nod to Madame Tussauds' Chamber of Horrors.
It won't break the bank and it won't take all day and it's just scary enough for teenage kids to think it's worthwhile.
Handy hint:
You get a free downloadable photo – so if you've sent the kids in by themselves demand they get one as proof of attendance!
5. London Bridge Experience
Ok so this one is properly scary and perfect for teenagers who have an endless fascination with horror and love being scared witless! Like The London Dungeons it's a mix of education, audience participation, entertainment, fairground ride and melodramatic fun.
Both attractions feature some of the best actors outside the West End who throw their heart and soul into their jobs as your guides –  and both attractions have won numerous awards proclaiming they're THE scariest attraction in London, the UK, Europe and even the world
You can be the judge of which one is scariest all we know is teenagers love both places and if they're doing history at school they'll actually leave with some useful information as well as pounding hearts.
The Tombs part of the tour is an out and out fright fest where you walk in the partial dark through an interactive maze whilst being intermittently scared witless by a bizarre range of props and people in disguise. Younger brothers and sisters, who might not be feeling up to the challenge, can ask to be accompanied by a 'Guardian Angel' but in our experience this is the bit teenagers love even though they spend most of it with their eyes closed, fingers in their ears and screaming at the top of their voices!
Handy hint:
Ask at reception for an audio guide as they are free for all guests, yay! Plus there are some very weird and wonderful things to buy in the Gift Shop so make sure you drop in on your way out.
6. London Dungeons
Now situated in the vaults of London's County Hall the London Dungeons has the added attraction of being able to combine a visit to both the London Eye and the Sea Life London Aquarium. In fact if you look in our offers page you'll see some pretty good deals for combination tickets but we digress….
Like the aforementioned London Bridge Experience, the London Dungeons brings the more gory side of London's history to life using talented actors in costume as guides. They brilliantly get you into the spirit of things as they take you on a walking tour that takes in Guy Fawkes, Jack the Ripper and much, much more. Added to this are rides, interactivity, special effects and another great gift shop all which makes for a great day out.
What makes this especially good for teenagers is the risque behaviour of the guides coupled with some genuinely scary moments. No spoilers but Jack the Ripper made us scream out loud. And once again, this is all stuff they'll be studying at school for GCSE's so they'll be familiar with the source material.
As it's situated down on the Southbank you have loads of mid-price restaurants to choose from, along with the Southbank Centre, the BFI Imax and as we mentioned two other huge attractions with the London Eye and London Aquarium.
Handy hint:
Definitely book online through our offers page. But also think about escaping on a Thames Clipper from the jetty under the London Eye and taking the teens on little cruise down to the shops and restaurants of The O2 centre where they can roam around without you for a while.
7. National Gallery
Situated in Trafalgar Square the National Gallery may not seem an immediate choice for teenagers but if they're adventurous and artistic in nature it's a no brainer. Plus sometimes they just want to put on their headphones and disappear into their own little world and this is a great place to do it.
You can easily spend anything between 45 minutes to three hours in here. The building is really well laid out and the rooms are large and spacious so the artworks are brilliantly displayed. Not only that, but despite there being a steady stream of people entering the building it never really feels busy. It's free to enter and there are two very good venues here – a restaurant and a cheaper cafeteria.
It is also a stone's throw from Covent Garden so teens can always wander over there for a good old mooch if they get bored and then you can arrange to meet them back inside the gallery.
Handy hints:
Make your way to the National Gallery for the Be Inspired tour to find out which paintings influenced the artists of today. Plus he gallery provides free art materials so you can practice your sketching skills.
8. National Portrait Gallery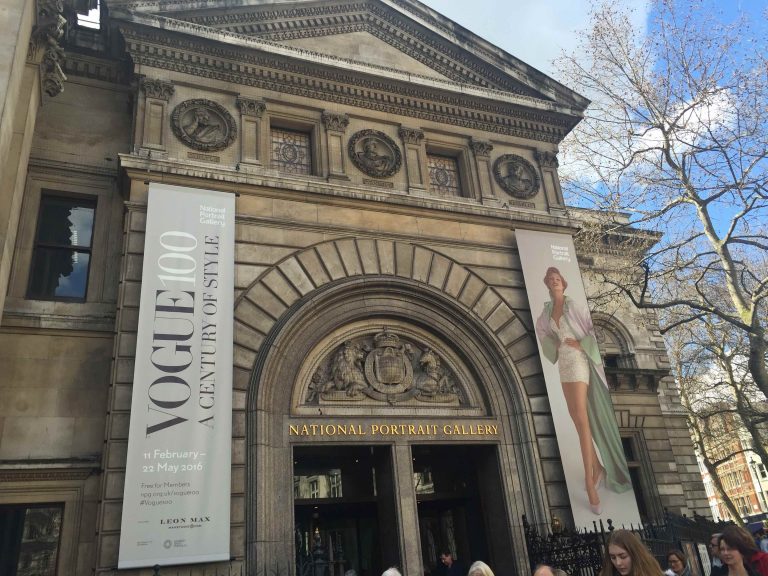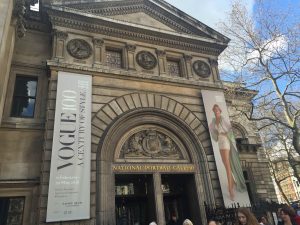 Housing over 2000 paintings, the National Portrait Gallery is one of London's most visited galleries, and once again it's free to enter.
At first teens might think the idea of looking at pictures of a lot of dead people sounds desperately dull but lots of kids we've spoken to said actually seeing people they'd heard about through school was fascinating. Plus there are hundreds of portraits of contemporary famous people as well.
Slightly less busy than the National Gallery next door this is another put on the headphones and wander round at your own pace museum.
Handy hints:
Check on their website to see what extras they're doing as they regularly have activities on Thursday or Friday evenings which include drop-in drawings, live music and a variety of free talks.
9. The Barbican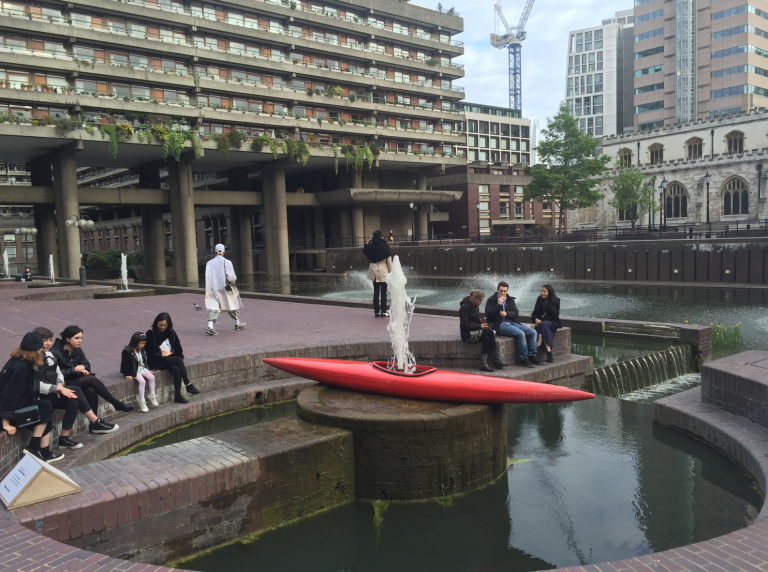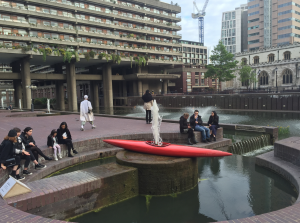 Not many people know that the Barbican is the largest multi-arts centre in Europe – which means whether fashion, art, music, theatre, film, dance or education, is their thing there should be something quirky going on here for teenagers to discover.
It is very 'arty' and so the programme won't be for everyone, so check online to see what's on and make sure it's suitable for your kid. We also recommend you take advantage of the brilliant restaurants and cafe facilities that are here. Oh and did you know there's an amazing giant conservatory here that's open on Sundays? No? Well you do now so give it a visit. It's perfect for the 'gram!
Finally, signage here is rather poor so arrive for any event with plenty of time to spare. There's a good chance you'll be wandering around for a bit….
Handy hint:
Every year the Young Barbican scheme offers out heavily discounted tickets for art, music, film, theatre and dance at it's venue for 14-25 year olds. Don't forget before you leave to check out the Barbican rooftop conservatory (do it for the 'gram).
10. Science Museum; The Natural History Museum & The Victoria & Albert Museum
For some teenagers, the number one priority is being able to spend time with their mates or kids their own age and not with you or their younger siblings. However, often they're not quite old enough for you to let them go totally off by themselves and that's where a trip to the Exhibition Road area can be such a good idea.
Here you'll find THREE of London's premier museums – The Victoria and Albert Museum; The Natural History Museum and The Science Museum all three are fab, free to enter and really, really close to each other.
So because of their proximity, depending on the reliability of your teenagers, you can let them explore without you and simply arrange to meet them in one of the cafes or even at the benches on Exhibition Road. All three museums are amazing – the Natural History Museum has an ice rink and fun fair outside during the Christmas period. The Science Museum has it's own IMAX screen. And the V&A has a great outdoor area – the John Madejski Garden
Handy hint:
If you want to save money take a packed lunch. All three of these museums have restaurants and cafeterias but they also have space for people who want to self-cater.
11. The Globe Theatre
Ok we're not going to pretend that every teenager loves Shakespeare. Let's face it, the plays can be long, the language often obscure and worse still, they'll have to take an exam on what it all means at some point.
However, if you want to give them an idea of why his plays caught the imagination of the ordinary people of the day, and why he is such a titan of English and world literature, a trip to The Globe might change a few teenage prejudices.
Firstly there are the tours of the replica theatre. They're a little on the pricey side and last between 30 – 45 minutes, but the guides are friendly, funny and knowledgable. In our experience they are especially attentive to kids who attend and try and make it as entertaining as it is educational.
Secondly, if you really want to give an older teen a real immersive experience, you can purchase standing tickets for £5 in 'The Pit' where you get to be an authentic 'Groundling' as you watch a performance in the manner and style of a 17th century theatregoer.
Finally, this part of Southwark is really good with Borough Market, Southwark Cathedral, Tate Modern, The Clink and The Golden Hinde – so you can really make a day of it.
Handy hint:
Go early. Eat at the Cafe. Visit the Gift Shop!
12. The Monument to The Great Fire of London
Don't tell everyone but when you visit The Monument you're quite possibly getting the BEST panoramic views of London for under a £5. This sneaky adventure is unknown to many, but here at KidRated we like to give you the inside scoop.
A word of warning the 311 steps are steep and the staircase is tight but trust us when we say it'll be worth it! This seems to be a real family attraction and everyone gets a certificate for making it to the top. As it's on the school curriculum teenagers will be familiar with the story of The Great Fire of London but we think unlike younger kids they'll be wanting to have made this trip for their Instagram accounts.
13. Prince Charles Cinema
If your teenage kids are 15+ and movie buffs then they need to know about The Prince Charles Cinema.
Located just off Leicester Square it's a cultural and iconic landmark, screening up to 10 films a week which include cult titles, arthouse classics and it's famous Sing-A-Long versions of The Sound of Music, Joseph, The Rocky Horror Picture Show and Grease.
So to get the best out of this get your teenagers an annual or lifetime membership, both of which give them loads of perks and discounts and then just regularly check their website to see what's on.
We consider a trip to The PCC a vital part of any child's cultural education. It's open all year round and perfect for a birthday, rainy day or afternoon screening.
14. Ten Pin Bowling
Unlike the US there was a time when Ten Pin Bowling was considered an exotic outing usually reserved for kids birthday parties. It nearly always involved a trip to Tolworth Bowl now rebranded, rebuilt and renamed Hollywood Bowl (also with a venue at The O2).
Those days have long gone and there are bowling alleys all over London the best and most prominent being those of the All Star Lanes company.
With venues in both Westfield White City and Westfield Stratford, Plus outlets in Brick Lane and Holborn you're never far from a turkey or strike. The lanes combine stylish decor with up market fast food (try cajun halloumi fries – trust us) and have a enduring sense of cool about them. 
Again a perfect activity for a rainy day.
15. Skate Parks & BMX
Everyone talks about the resurgence of skateboarding but let's be honest, it never really went away. Just some of us became Dads and weren't allowed to go anymore.
Most local parks in London have an area for skaters – and although they'll have the requisite bunch of teenagers sat on a nearby bench puffing on something smelly – most of them are pretty sociable places as the older kids tend to look out for the younger ones.
Without doubt the most famous skate park is down on the South Bank which has managed to defy the odds and several hungry developers and still remain.
Meanwhile a stone's throw away at the Arches down at Station Approach the House of Vans is now a really popular venue with its skate school; BMX support group; girls only nights; cinema; live music and exhibitions.
Over at Shepherd's Bush there is the Hammersmith BMX Club which boasts an innovative track that includes challenging dirt jump style features, faster rollers, berm to berm jumps and London's only BMX track wall ride.
And don't forget the Lee Valley VeloPark over at the Queen Elizabeth Olympic Park which also has a great track and lessons for both newbies and experienced riders
Finally, Bay Sixty6 is West London's finest skating location come rain or shine. For a full list of everywhere to go hit up this cheeky link: London Skateparks.
16. Go Ape
Unlike it's cheeky title suggests this isn't about losing it with your teenagers – it's an activity based outdoor adventure which sees them tackling tree top rope courses.
There are FOUR main Go Ape venues in and around London – Cockfosters; Battersea Park; Alexander palaces (Ally Pally) and Chessington World of Adventures.
Each venue offers something different but the constant is you're up quite high, tethered with a rope and you have to traverse from one obstacle to the next, very often getting back to the ground via a zip wire.
Most of the venues have junior courses for younger children to try but this is perfect for ctive teenagers and young adults.
17. Catch A West End Show
No really!
Everyone thinks it's prohibitively expensive but if you about it the right way you can save loads of money.
Firstly book through us!!!  KidRated's exclusive deal with Encore gives you competitive discounts on shows that haven't sold out yet – just click here.
Or plan ahead and be very early or take a gamble and be very late. If you book early, availability is better and you have more choice. If you want to try late then go to the theatre at 10am when they release tickets for that evening performance or download a ticket app and enter a theatre lottery.
Wait til August when Kids Week takes place.Yes we know how teenagers hate to be called kids but they'll let you off this time because this annual event allows kids 16 or under to go free to participating shows as long as they're accompanied by a full paying adult.
Handy hint:
Make a trip to Leicester Square or the shopping centre in Brent Cross to the TKTs booth. They're a non-profit organisation and offer discounted tickets for on the day performances or up a week in an advance.
18. Get Made Up For Free
If you have a teenager who is new to the world of make-up and still trying to decide on what works for them buying make-up can be an expensive business, But for a beauty lover on a budget there is a surprising amount of free make-up you can snag in the big city.
Certain make up brands can be persuaded to give a free sample of a product you want if you are unsure whether to purchase it or not. Places like Selfridges make for a great trip out to play with all the new make-up you can think of – most places offering makeovers with the cost being redeemable in products. **cough cough Mac cough cough**
Bobbi Brown offer free make-up advice and The Body Shop boast free makeovers by appointment, and better ye, it's all cruelty free!
19. Movie Locations
London has always been a favourite city for film directors and if like us, you have teenagers who are big movie fans then spending a day searching out locations you've seen in the Marvel series, Harry Potter films or even Paddington can be good fun – it's relatively cheap and it certainly get you the 'likes' on Instgram.
Throughout the site we've tried to flag up places as we've come across them. for instance, Mr Gruber's shop in Paddington and The Royal Naval College in Thor: The Dark World, Les Miserables and Pirates of the Caribbean. Not to mention "that door" on Portobello Road.
The list is pretty much endless so if you plan to visit ten you'll be surprised at how much of the day it uses up. Especially if you're doing that fun thing of favourite a pose from a famous scenes.
To get you started here's a guide to some of the locations in every teenagers favourite – the Harry Potter films. Happy hunting!
20. Eat Cereal
Ok so we admit this is a totally left field recommendation but the teenagers we know who have been to one of the Cereal Killer outlets (Brick Lane & Camden Market) have loved it. We don't think it's the nostalgia value, because surely they don't remember half the boxes on the shelves – so we're assuming it is being able to eat breakfast in the middle of the day coupled with an intense sugar rush.
Anyway, this mega cool and kitsch Cereal Killer Cafe houses every cereal you can think of, and probably more. So give it a try and create your own cereal mash up with all your favourites.
21. The Sherlock Holmes Museum
Teenagers have always had a weird fascination with Sherlock Holmes. Back in the days of Basil Rathbone and Jeremy Brett (Google them) they were admired for their intellect. However, ever since men of action Benedict Cumberbatch and Robert Downey Jr, donned the famous deerstalker he's become something of a teen crush. Teenage boys would like to be him, and teenage girls rather fancy being his Watson.
Well London is obviously the place to follow in his fictional footsteps and the obvious place to start is Baker Street. Your Holmes-fest actually begins in the tube station where various scenes from Conan Doyle's adventures adorn the platform walls along with his famous silhouette on the tiles.
Emerging onto the Marylebone exit there is a "Talking Statue" of the great man himself. Yes, we did say talking! Just scan the QR code with your phone and he'll speak to you. The voice is done by Ed Stoppard (son of Tom) from a script by – wait for it – the author Anthony Horowitz. Yes the man chosen by the Conan Doyle estate to continue writing Sherlock's adventures. We highly recommend the House of Silk by the way.
Then head to 221b Baker Street, which is frustratingly between 241 and 237 and you'll find The Sherlock Holmes Museum complete with a Victorian/Edwardian style policeman outside who will happily pose for photographs.
The Museum is quite small and gets rather crammed. It's filled with knick knacks and memorabilia and has a couple of mannequins in rooms that are set out to how they are described in the books. Teenage and adult fans will love it and will probably spend a good deal of cash in the gift shop.
As it doesn't take that long you can always wait for the kids in one of the many cafes along Baker Street or better still pop into The Beatles Shop next door.
22. Crazy Golf & Pitch and Putt
Believe it or not, London has roughly 17 Crazy Golf courses. The trouble is keeping up to date with them is a job in itself as a few years ago they became very trendy for young adults and so many of them are attached to bars.
You're on safe ground if you head to one of the Putt in the Park locations which are situated in Acton, Battersea and Wandsworth. More details can be found here.
What we've found teenagers really love, is moving up a level from Crazy Golf and playing Pitch and Putt instead. It's a really fun way to kill an hour or and if you're making it a family affair then we suggest you head to Queens Park, which not only has one of the best courses it also has a small petting zoo, a cafe, nature trail and petanque.
Handy hint:
If your teens want to go the whole hog take them to a driving range there are several in and around London. Click here for more details.
23. Abbey Road & The Beatles Shop
If your teenagers are hardcore Beatles fans they will already have googled about the myriad of tours that are on offer where you can follow in the footsteps of The Fab Four and see all the places in London they either filmed, lived or recorded at.
For us though the simplest and most fun thing to do in London, with teenagers who are Beatles fans, is to pose on the famous Abbey Road zebra crossing.
Not only is it free to do but there's a webcam there so you can text friends and family and get them to watch you holding up the traffic as you try and recreate the iconic album sleeve.
Remember to take a pen so your kids can legitimately graffiti the Abbey Road studio walls and then if the weather is nice take a stroll along the Regent's Park ring road to Baker Street, where you can find The Beatles Store. This little shop is crammed with gifts, records and souvenirs so they can spend the money you saved by not paying for the Abbey Road experience!
Handy hint:
Abbey Road can be pretty busy and some locals aren't very patient so make sure you tell your teens to wait for a lull in the traffic and be as quick as they can when trying to get their photo.
24. Sports Venue Tours
If you've got a sporty teenager then you'll know that for them there's only one thing better than playing or watching sport and that's visiting an iconic venue. And as London boasts numerous grounds dedicated to football, rugby and cricket they're spoiled for choice when it comes to a tour.
Partisan football fans will probably want to start with the team they support and you'll be pleased to know that Chelsea, Arsenal, Tottenham, West Ham and Crystal Palace all do tours. And not just tours  – you can be guided round by a former club legend at some venues and even have a sleepover.
If your kids don't follow a London team then take a trip to Wembley where they can pretend to give a press conference as well as climb the steps to the Royal Box.
Then of course there are tours of Twickenham – the Home of English Rugby; Lords – the spiritual home of Cricket and Wimbledon for tennis fans.
25. Lock Your Teenagers Up in an Escape Room
We have loads of ideas for active kids who love being outdoors but, f you have teenagers who like using their brains more than their brawn, than we highly recommend you take (or send them down) to Escape Entertainment London.
Once there, they are locked into a room and given an hour to work as a team and decipher the clues in the room that will allow them to break out.
The rooms have been built by psychologists, puzzle solvers and organisational behaviourists and then designed by movie and theatre set designers. The result is an exciting, surreal but highly enjoyable experience that really forces everyone involved to work as a team.
There are several Escape Rooms in London but this is our favourite. Over 16s can attend by themselves but younger kids will need to be accompanied by an adult.
26. Go Up or Abseil Down
With The Shard, the Gherkin and the Sky Garden, London has it's fair share of horizon busting landmarks that, depending on what you're doing, tend to go down well with teens.
Most of them you can visit, but a word of warning – places like The Shard and Sky Garden, you'll need to book in advance and although some of them are free you should look out for offers at half-term or via a combination ticket.
A big favourite with teenagers is Up At The O2 and you can really make a day of this for them. Start by jumping on a Thames Clipper from the Southbank, let them have lunch in The O2 itself and then end the day by scaling the roof…. or if you've really planned things – catch a concert back inside.
If abseiling is more their thing then it's back to the Queen Elizabeth Olympic Park for a trip (that you've booked in advance) up and and then down the Arcelormittal Orbit. Yup that's right forget the slide this time your kids will be dangling 80metres off the ground as take the more scenic route down.
Finally, if you have a budding Alex Honnold in the family get them enrolled in a climbing course. There are lots of walls in different locations in London. Our favourite is Westway Climbing down in Ladbroke Grove but a quick Google will pull up lots more.
27. Experience other Cultures
London is one of the world's most multi-cultural cities with over 270 nationalities, speaking over 300 languages, residing in the capital. This means there's always some sort of cultural event taking place. All you need is a calendar and Google.
The great thing about all these events is they're free and rarely disappoint. Plus there's always a good mix of ages so they're great things for teenagers to immerse themsellves in. Kick off the year in Soho's Chinatown to celebrate the Chinese New Year, which then makes it's way to Trafalgar Square.
And talking of Trafalgar Square, there are a whole host of annual events that take place there including the St Patrick's Day Parade (March); St George's Day when Borough Market takes up residence there (April); the Liberty Festival (August/September); The Festival of Eid & Diwali; (October/November); The Lord Mayor's Show in November and of course Christmas festivities in December..
Also make your way over to Portobello Road on the Bank Holiday weekend in August for Europe's biggest street party the  Notting Hill Carnival  . It takes place over two days and is a mixture of sounds systems, colourful floats, delicious street food and thousands of people having fun.
And remember all these events are free to join in and never disappoint!
28. Thorpe Park
Situated 20 miles out of London Thorpe Park is a thrill seekers paradise. It has over 30 rides including the UK's fastest rollercoaster and is also host to numerous events throughout the year including live music acts and a much loved Halloween experience.
This really is one for teens. If you do want to join in bear in mind there's not much for you to do and you'll spend a lot of your time queueing so we recommend dropping them off and picking them up or putting them on a train!
We've got a couple of useful guides that are with looking at if you and/or the kids are thinking of paying it a visit. Including a useful Mum Report with some tips and tricks to saving money.
29. Go Karting
There's quite a few courses in London where your teenagers can unleash their inner speed demons.
One of the biggest companies is Team Sport and they have venues at Acton, Mitcham, Tower Bridge, Edmonton and Docklands. Kids will need to be 13+ if they want to participate and they can choose from Open Timed Sessions, 50 Lap Races or Unlimited Karting.
Remember this is how Lewis Hamilton started and now he's worth millions. So if they show and interest and some aptitude keep on encouraging them. They might be paying for your day out in a few years time.
30. One New Change Roof Terrace
Teenagers will love this stylish and modern shopping centre situated in the heart of the city next to St Paul's Cathedral. There are shops galore (Topman, Topshop, Next and Gap) and restaurants for them to grab a bite to eat including Nandos, Pho and Wahaca.
They also have lots of pop-up shops and events at different times of the year – so make a note in your diary to visit the Christmas experience.
However, the real draw is the roof terrace at the top of the One New Change building. Take the glass elevators to the top and enjoy breathtaking views of London which are totally free. Plus it's open seven days a week, so they can enjoy the sights for as long as they want!
Handy hint:
During Wimbledon they erect a huge screen on the terrace so if you can't be bothered to travel to Henman Hill this could be a great alternative. Plus Yoga classes are available here if your teens want to get stretchy against a great backdrop (perfect insta opportunity alert).
31.  Visit Alexandra Palace (Ally Pally) & Book a Segway Adventure
Send those teenagers north from central London to see this absolute beauty. Alexandra Palace is host to loads of events, bands, street food festivals, outdoor movies, the annual Red Bull Soapbox Race in July and the annual fireworks display in November. Plus a beautiful ice rink at Christmas.
There are also gorgeous gardens to walk around, a boating lake and a brilliant viewing platform for panoramic London views. And if that wasn't enough you can hire Segways and zip past all the other visitors, leaving them green with envy. So say no to tired hurting feet from excess traipsing and say yes to the coolest form of transport. Don't forget – don't snapchat and drive!
32. Warner Bros. Studio Tour London – The Making of Harry Potter
We mentioned visiting London movie locations earlier and even gave you a guide to some of the famous places used in the Potter movies. But, if you really want to do the boy magician and his mates justice and be a hero parent – then take a hammer, smash your piggy bank open and take the kids to Watford and The Making of Harry Potter.
First things first, you can't just do this on a whim. You'll need to book well in advance. And unless you're rolling in it we very much suggest you make this some sort of special reward for your teens so they appreciate you'll be shelling out. So, possibly a birthday present, a passing exams gift, or lasting a week without slamming a door or an hour without visiting Snapchat!
Anyway it's an amazing experience and to help you make the most of it we've created a special blog post that tells you the tips and tricks.
33. Battersea Dogs and Cats Home
It is actually a proven fact that petting man's best friend reduces stress and makes you happy – um…k, we didn't need a reason to pet animals but now we have one!
Battersea Dog's and Cat's home has over 8000 animals and they are always looking for people to help or even just visit their animals to show them some love (so if you need me that's where I'll be from now on).
They don't get any money from the Government, so rely on the generosity of supporters and also the small admission fee they charge visitors to their centres.  It's only about £2 though so well worth dropping by and knowing your money is going to a good cause.
34. Columbia Flower Market
Columbia Flower Market is the UK's only street flower market and may not seem like an obvious choice but it will provide your teenagers with the most instagram-able day they've probably ever had.
It's an amazing sight. Hundreds of flowers and plant stalls line the street manned by equally picturesque traders. It's busy, it's buzzing and it really has to be seen to be believed. It starts at 8am but good luck getting a teenager out of bed on a Sunday that early. We suggest you get there between 10am and midday before it gets super busy to look, sniff and take selfies amongst London's prettiest attraction.
There are loads of cafes so you can easily grab a late breakfast or brunch down there and then once you've had your fill it's only a 10minute stroll to Shoreditch, Brick Lane and Spitalfields market.
Handy hints:
Take cash as ATMs are thin on the ground here. If you do arrive late (3pm) haggle for some great bargains as most traders try to get rid of stock before packing up. Oh and ask permission from traders before taking photos or even better buy something from them first!
35. Play Laser Tag
It's a sad indictment of modern life but put a replica gun in most kids' hands and let them pretend to shoot their friends and they couldn't be happier.
So get the teenagers down to Adrenalin Rush for a game of Laser Tag. Not only does it get them some outdoor exercise, it's also great for large groups.
We know this is a sure-fire hit for younger kids but we've discovered taking a bunch of mixed teens and pitting them against each other is has great results.
Handy hint:
Why not take your teens on with a team made up of adults against the adolescents?
36. London Zoo
If you are an animal lover then there is no better place to go than London's very own zoo. With over 650 species  of animal to see, you're pretty much guaranteed a great day out because there really is something here for everyone.
Daily Events include a Nature Trail, Early Birds Breakfast, Otter Snack Time, Penguin Beach Live, Tiger Time, Mega Bugs Live and Giraffe High Tea.
However, If you're going to taking teenagers, we recommend booking them on the Junior Keeper for a Day experience. It's aimed at kids between the ages of 11 – 15 and they get the chance to work with a zoo keeper and up close and personal with several of the zoo's residence.
An adult has to accompany them (you do get free entry though!) and the kids get kitted out in a uniform which includes and exclusive t-shirt and cap which they get to keep.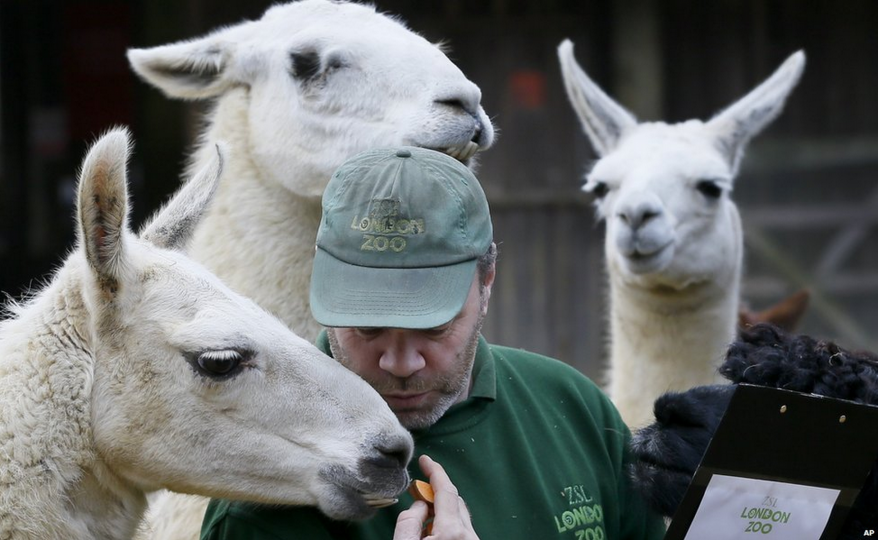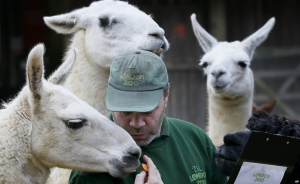 The scheme runs throughout the school holidays and if you're already a ZSL member you save £10 on the experience. Oh and if you want to give this to someone as a birthday or Christmas present you can gift them a Junior Keeper for a Day voucher.
Finally, investigate the London Zoo Lodges which let families stay over. And, if you have an 18 year old, the Zoo Nights which include music, street food, animal lanterns and a variety of entertainment.
– plus the workers down at the zoo are totally into the conservation of animals and even have a hospital so it's guilt free fun too!
Handy hint:
Only teens over 16 are allowed to visit the Zoo unaccompanied.
39. Record Shopping in Soho
Despite the popularity of streaming platforms like Spotify, Apple Music and Deezer for genuine music lovers, the vinyl format is well and truly back. Over 4 million records were sold in the UK which was almost a 2% increase from the year before. And some of the biggest fans of vinyl? Teenagers.
We've heard loads of stories of teens digging out their parents old stereos and setting them up in their bedrooms with a pretty impressive record collection on the shelves. So it would be remiss of us not to include some of Soho's best record stores in this list of 50 Great Things to do for teenagers.
Head to Berwick Street (and let your kids recreate the classic album cover pose from Oasis' What's The Story Morning Glory) and then pop into Sister Ray which trades in a wide and varied selection of hard to find vinyl. If Music on D'Arblay Street boasts great service with their friendly chatty staff who always have time for young new music recruits.
If they're looking for some bargains then the famous family run business that is Reckless Records is a mecca for second hand seven and 12 inch records. And finally, for an out of world experience, go and check out The Sound of the Universe? See what we did there.
Finally just for the hell of it and for you to bore the kids with. Here's a list of the top selling vinyl albums in the UK from 2018. We know…Fleetwood Mac!!
1. Arctic Monkeys – Tranquility Base Hotel and Casino (38,000 copies)
2. Various Artists – The Greatest Showman (32,000 copies)
3. Fleetwood Mac – Rumours (32,000 copies)
4. Queen – Greatest Hits (31,500 copies)
5. Pink Floyd – Dark Side Of The Moon (26,000 copies)
6. George Ezra – Staying At Tamara's (24,000 copies)
7. Nirvana – Nevermind
8. Oasis – (What's The Story) Morning Glory
9. David Bowie – Legacy
10. Amy Winehouse – Back To Black
40. Comic Book Stores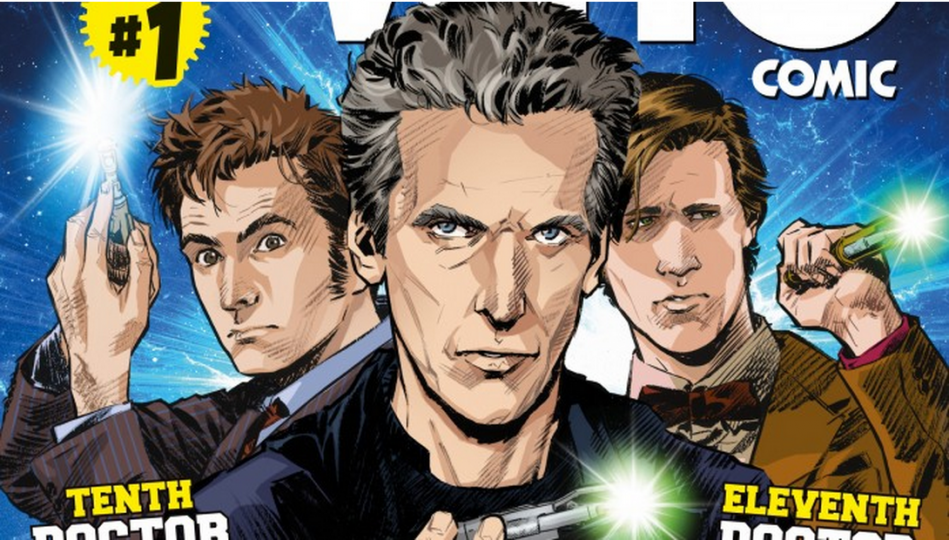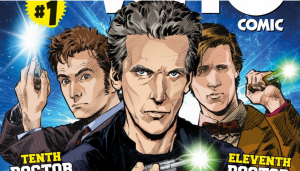 Soho isn't just home to all the music you could listen to, if you're comic book inclined then it's a great area for an afternoon of hunting. Wander Soho, Covent Gardens and Carnaby if you're a teen who fancies something a bit different.
41. Play Ping-Pong
No we don't mean in your friend's garage surrounded by boxes, we mean in this super cool basement filled with ping pong tables. This place is a sea of tables so be sure to bring some friends, everything is provided for you so you can play away plus there are always top tunes on to accompany your game! Get down before 6pm to be ensured entry.
41. Visit The Roundhouse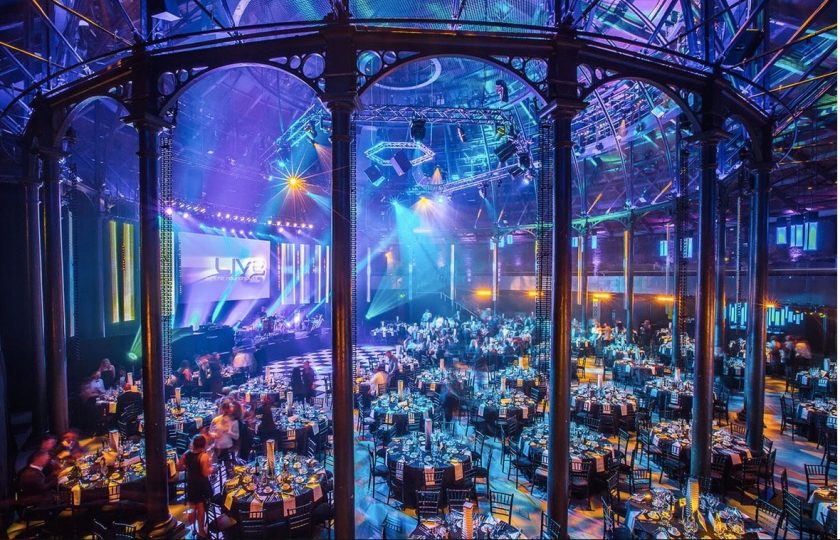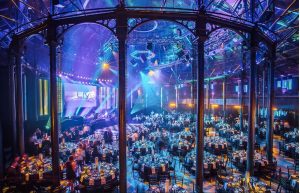 This venue is one of the coolest places in North London which nurtures young talent on their road to success. Their Young Creatives initiative is really worth checking out if you're musically, theatrically or technologically inclined. Even if you're not – check it out anyway because awesome bands play there and the building is an old railway engine shed.
42. Acting Classes
If you're stuck for things to do and wanted to try something a bit different, join an acting class. There are so many chances for teens to channel your inner Chloë Moretz in the capital city so give it a go and you could end up in the next Hollywood hit! Plus it's always a great location for making new pals and getting a confidence boost.
43. Get Dancing
Take a lesson at the famous Pineapple Dance Studios. If you're into dancing you'll have heard of these popular studios, one of the most well known places to learn some moves and it is often frequented by TV favourite Louis Spence. Book a class, don your dancing shoes and rock up to this funky attraction! Plus, you never know what celebs might be taking classes too!
44. Street Theatre
There are tonnes of places in London where people perform street theatre, just frequent any well known area! However, the cream of the crop, the top dog, the OG of street theatre, has to be Covent Garden. This is one of the most popular attractions in London, with some of the best street performances. Covent Garden starter kit: walk to square, sit, watch – simples!
45. Spontaneity Rules
Pick a letter of the alphabet and put it into your city mapper app, then go there! A somewhat unusual way forward, but you never know what attractions you could discover. We'll give you a helping hint, F for Finsbury Park…. N for Neal's Yard – you get the picture.
46. Santander Cycles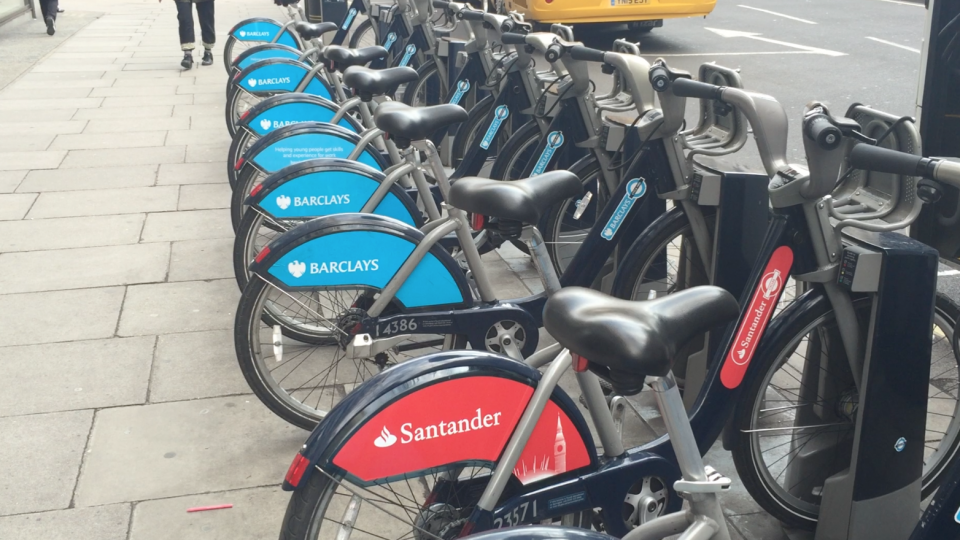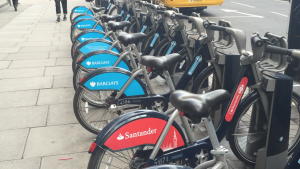 More commonly and dearly known as the Boris Bike, rent one of these bad boys and cycle around (don't forget your helmet!). It really can be one of the best ways to see the city we call home. Find your nearest docking station, have your card at the ready and off you go for as little as £2 – quids in!
47. Insta it out
Have an instagram-off with your friends and hit some of the hottest locations for optimum sneaky snaps. We are thinking God's Own Junkyard, Molly's Bakes and pretty much anywhere in Brick Lane… and why not hashtag us with #KRatedTeens so we can like what you're up to!
48. Royal Observatory Greenwich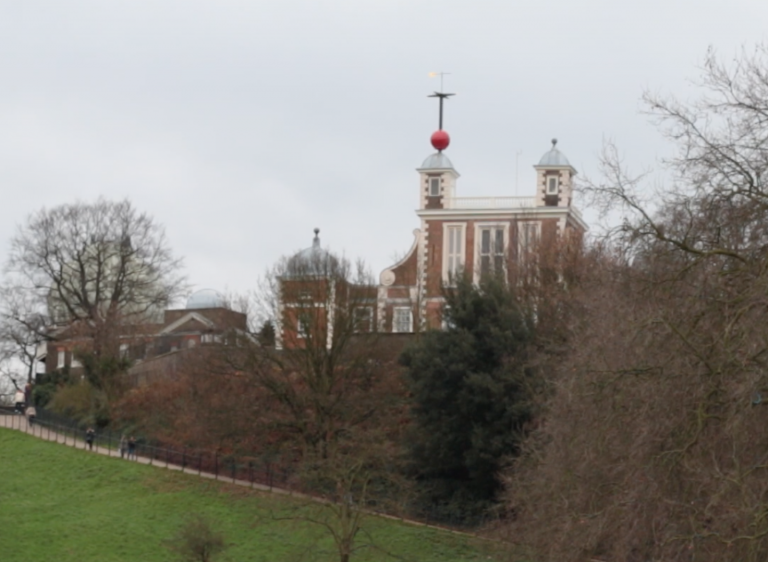 This mind blowing attraction is reason enough to take a trip to Greenwich. Soak up space and gaze at the stars from the comfort of your own chair in the only planetarium in London. Get extra bang for your buck by taking a tour or peruse photography too. There is so much to do, see how much you can pack in in one visit!
49. Sir Francis Drake's Boat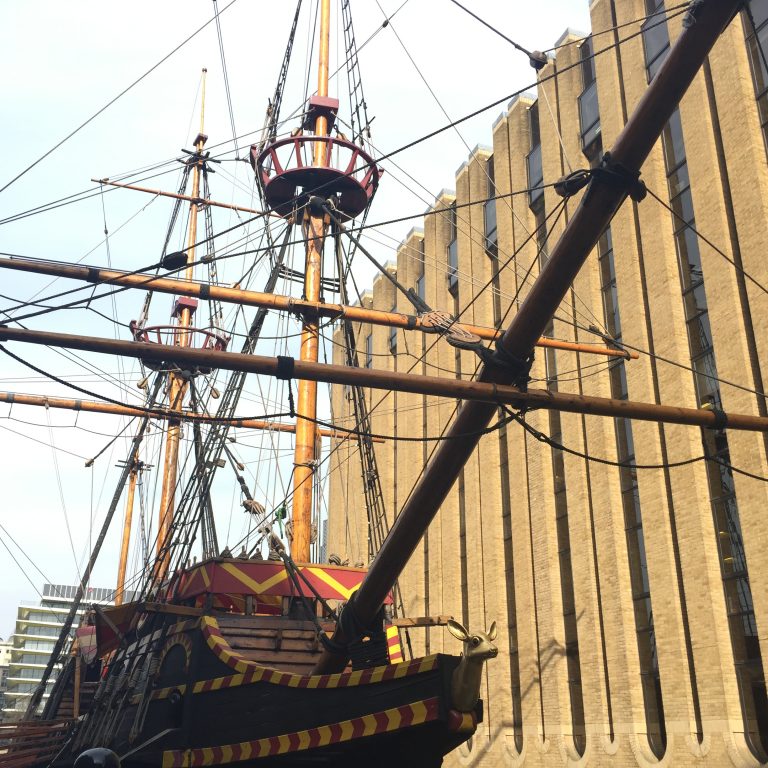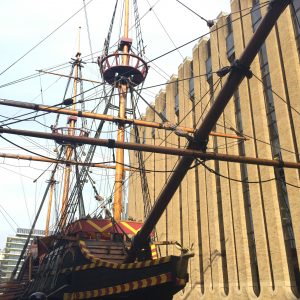 Get into your ahoy-hoy side with this 16th century ship in London Bridge, you can even go on board and experience life like a passenger! Plus, it's only a fiver for children and students – winner winner chicken dinner.
50. Visit a Fair or the Circus or track down Cirque Berserk!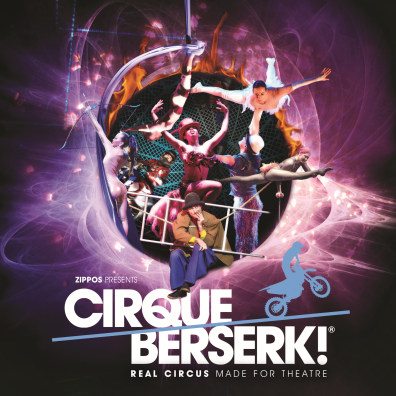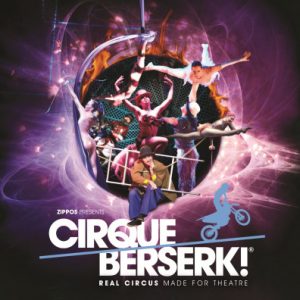 This Cirque Berserk show is filled with spectacular stunts performed by the international cast of acrobats, aerialists, jugglers, drummers, dancers, clowns and many more. A highlight of the attraction is the legendary Globe of Terror where four motorcyclists defy gravity while speeding at over 60mph inside a steel spherical cage. The knife throwing act is another spectator favourite.
The show is constantly touring so check their website for details about when they're performing in town, or why not take a trip out of the capital and catch their show that way. They're definitely worth it.
Bonus Attraction Points:
Ok, so if you have done all that and are still wanting more then never fear, KidRated has a few cheeky bonus attractions for those of you out there who cannot get enough of our lists. We understand, we love a good list too.
51. Bowie
Die hard Bowie fan? Seek out spots such as the mural wall in Brixton, Trident Studios and Heddon Street where he posed for his infamous 'The Rise and Fall of Ziggy Stardust and the Spiders from Mars' album cover.
52. Street Art Hunting
London is covered in art, inside and out. So why not scope out the best street art in the city? Hint hint east london – and don't forget to take a snap of it and hashtag #KRatedTeens.