Roald Dahl's London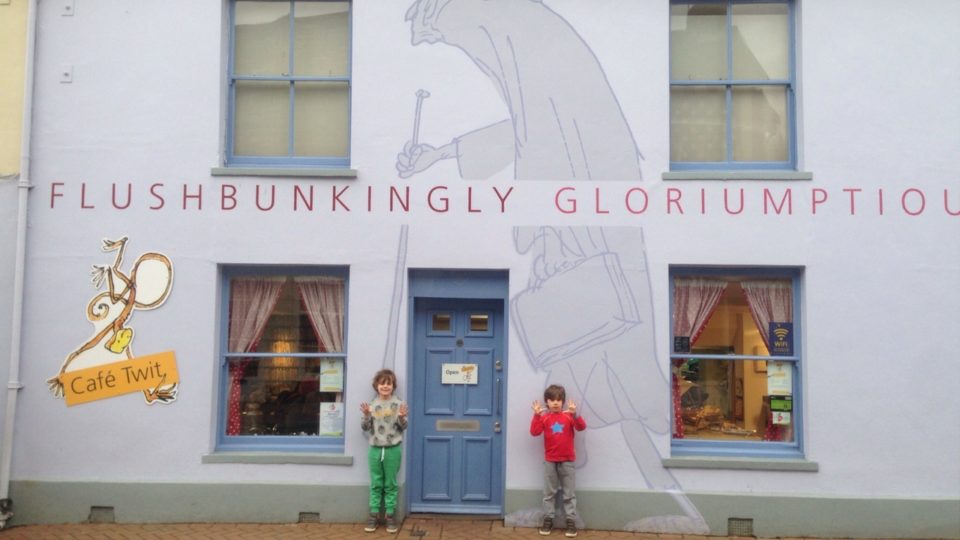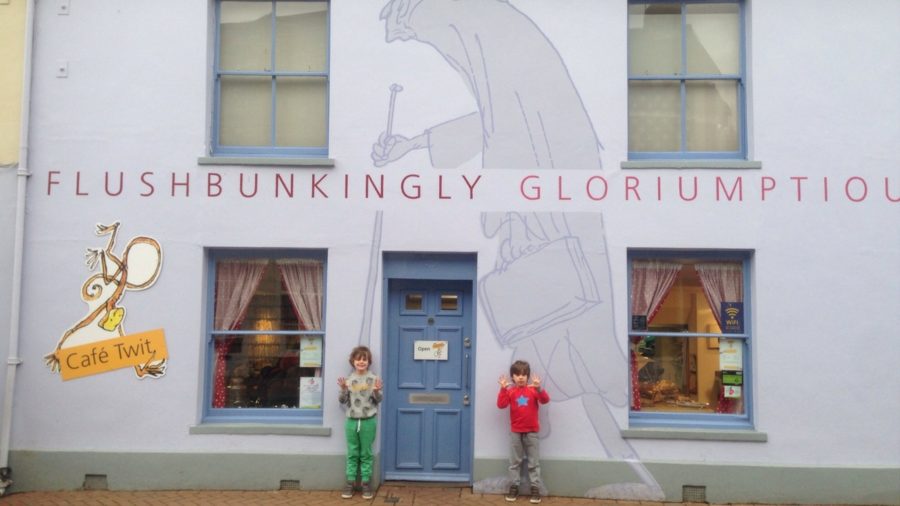 Although Roald Dahl died 25 years ago, his influence is still very much with us, and his books are still being adapted into plays, musicals and films.
You only have to look at how many kids dress as his characters, on World Book Day to see his that he is just as popular today as he was when he was writing his brilliant stories.
So we've created this page to celebrate all things Dahl.
The Roald Dahl Museum  – Great Missenden
Situated an hour from the centre of London, in the village of Great Missenden, the Museum and Story Centre was originally Dahl's home for over 30 years until he died in 1990.  It opened in 2005 and houses all of Dahl's main papers, manuscripts, including his Ideas Books and even a recreation of the shed where he used to write compete with his special writing chair and some of his inventions.
Enter the chocolate doors to discover their 3 hands-on galleries that contain over 40 interactive displays. There are 2 biographical galleries to explore, where you will find out about all the real-life experiences that shaped your favourite stories. Learn about schoolboy pranks and hunt for the mouse in the gobstopper jar, and explore a Gladiator cockpit to discover details of Roald Dahl's RAF experiences.
You can also enjoy free drop-in crafts every day in George's Crafty Kitchen. On weekends and during school holidays they offer phizz whizzing workshops, including chocolate decorating, poetry, mask making, cooking, animation and scientific experiments, not to mention free, noisy story telling from the wacky staff.
Our favourite touch is every child over five, is given a notebook to scribble story ideas in as they walk around.
Matilda the Musical – Cambridge Theatre
A real contender for the title KidRated's Favourite Musical. The stroke of genius was getting the anarchic, Aussie comedian, Tim Minchin, to provide the music and lyrics to Dennis Kelly's adaptation. The result is a musical with catchy songs and a streak of the unconventional – in short exactly what Dahl would have wanted.
It's a cast of wildly talented kids who are sure to inspire your own! It's a heart-warming show packed full of wonder, magic, rebellion and fun that'll keep every member of the family entertained. Matilda The Musical is suitable for children aged 6 and up. Unfortunately, babes-in-arms will not be admitted into the theatre.
We've yet to have a kid give this a bad review. Tickets for the West End are expensive but look for offers, returns or sell a kidney. This is a definite must-see.

The RSC in conjunction with the National Autistic Society also put on 'Relaxed' performances of Matilda. Check their website for details.
Roald Dahl's Children Gallery – Aylesbury
Just outside London, this children's museum was opened in 1996 and uses characters and themes from Dahl's book to help kids understand literature, history and science. The great illustrator Quentin Blake has provided most of the graphical details here as well, so it really feels as though you're immersed in one of his books.
It's like walking into a giant pop-up book! You can explore sound with the BFG, discover minibeasts with James and his microscopic friends inside the Giant Peach, and discover buried treasures from the past, and life underground, as you crawl along Fantastic Mr Fox's tunnel. You will also be able to discover inventions with Willy Wonka, dress up in Victorian school clothes and play some games from yesteryear. Walk through an enormous book into Matilda's Library, where you will find an inviting room full of books and learn more about Dahl's life and work. Watch videos, listen to stories, or just dip into your favourite Roald Dahl book.
Highlights to look out for include BFG dream bottles in the Entrance Foyer, Grandma's head, a Volkswagen Beetle car (in the Giant Peach), and the upside-down room from The Twits (you would be amazed at how many people miss this!).