Things to do in Ealing for Kids and Teens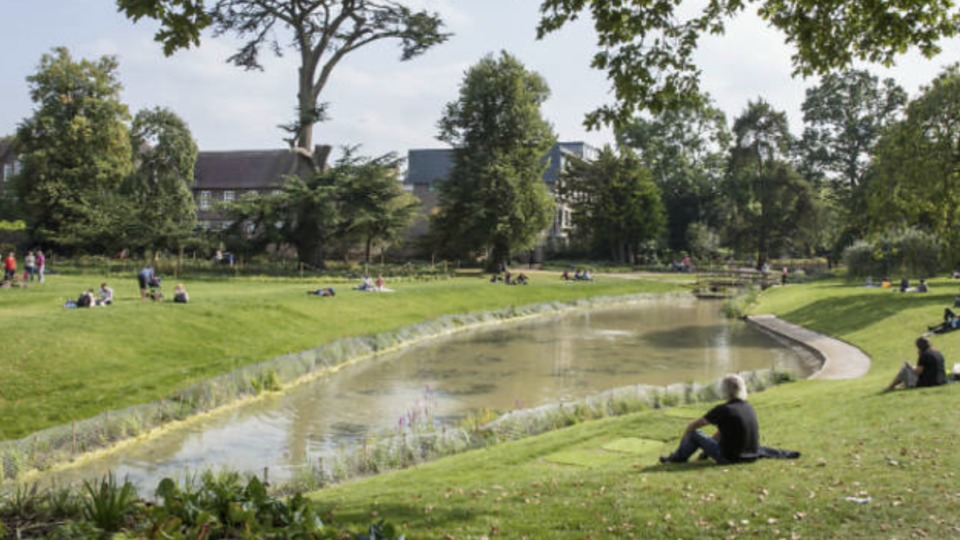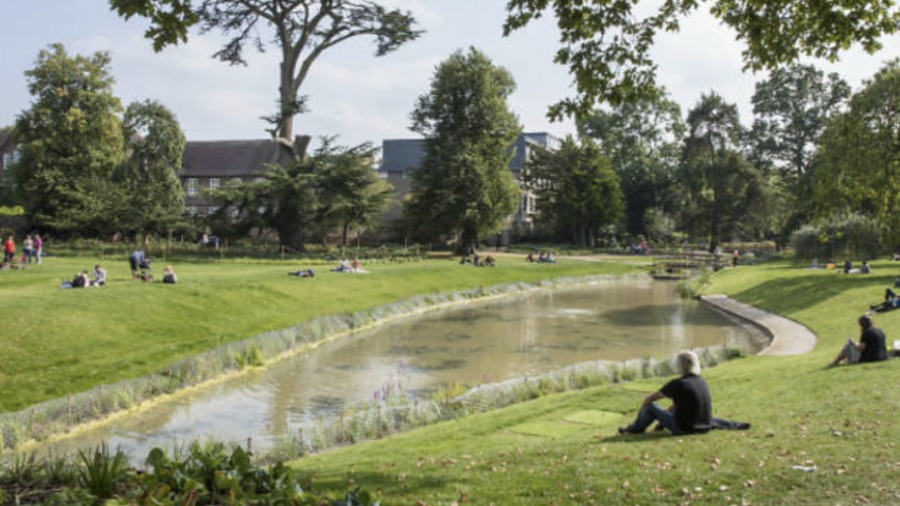 Once a rural Middlesex village, Ealing was swallowed up along with much of the surrounding area as London grew into the metropolis it is today.  Ealing was made its own borough in 1901 and became part of Greater London in 1965.  While once a sleepy community, today Ealing is alive as a commercial and event centre of West London.  As such, there's much to do within the borough, and we've outlined our top ten favourite places to visit.  You're welcome to add your own favourite Ealing locations in the comments.
Open Ealing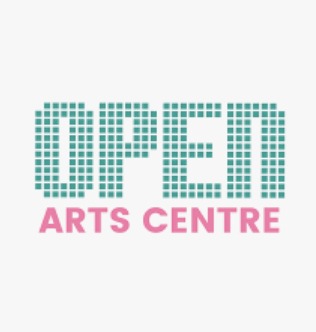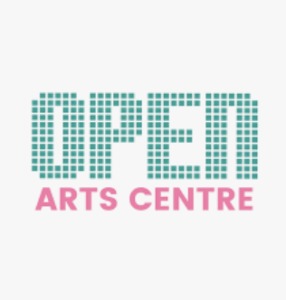 A celebration of the arts, Open Ealing, bring exhibitions, performances, and workshops to West Ealing on a weekly basis in galleries and venues.  Whether you want to take in a poetry reading, see the paintings of different cultures, or learn how to make such art yourself, Open Ealing can help.  Be sure to check out their calendar of events for more information.
Sowa Patisserie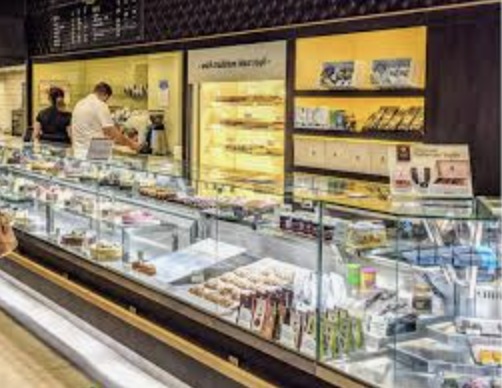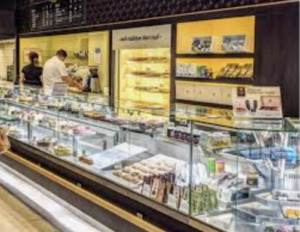 Ealing is home to one of the largest Polish communities in London, and the hallmarks of the country's culture are all around.  This is no less true when it comes to the food, and Sowa Patisserie is one of the finest examples.  Of course, it's not just a restaurant you'll find here, but a fantastic bakery that makes any number of classic Polish desserts as well as made-to-order custom cakes.
Wharncliffe Viaduct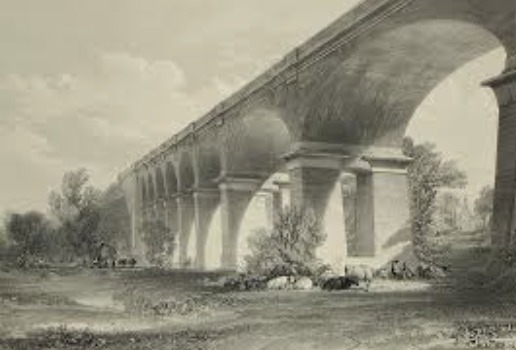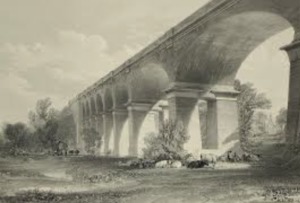 One of the many works of Isambard Kingdom Brunell, the Wharncliffe Viaduct was built as part of the mainline for the Great Western Railway.  In addition to being a wonderful piece of Victorian architecture in the borough, its hollow cavities in the supporting piers are home to bat colonies that are protected by the Countryside Act.
Ealing Broadway Shopping Centre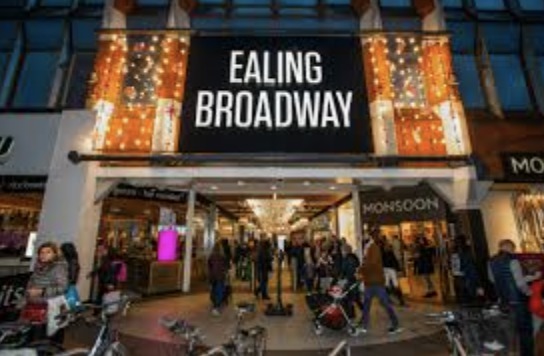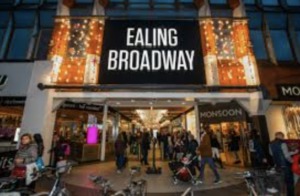 You know that commercial aspect of Ealing mentioned in the introduction?  Well, you could say its epicentre is the Ealing Broadway Shopping Center.  It was founded in 1985 and features an array of shops and eateries, so whatever you're in the mood for, chances are you going to be able to find it here.  It's a lower on this list since it's essentially a shopping mall, but it is a place of economic importance to Ealing.
Ealing Studios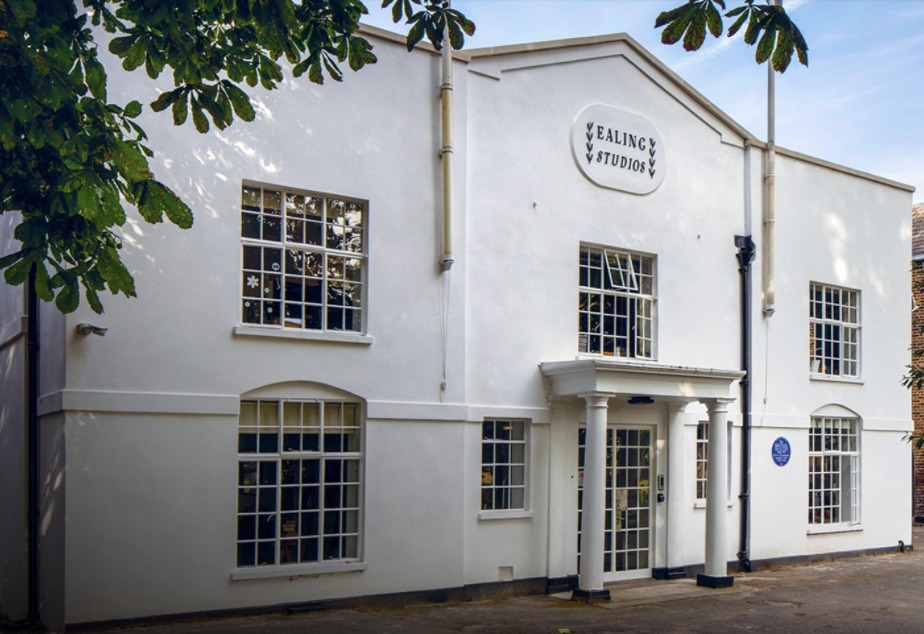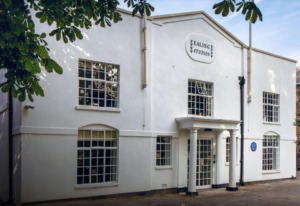 One of the most important buildings in London's film history, Ealing Studios was responsible for many of Britain's classic comedies including Passport to Pimlico, Kind Hearts and Coronets, The Lavender Hill Mob, and The Ladykillers.  While not open for tours, you can still stroll by and see the place where films are still made, including the revival of the St. Trinian's franchise.
Ealing Town Hall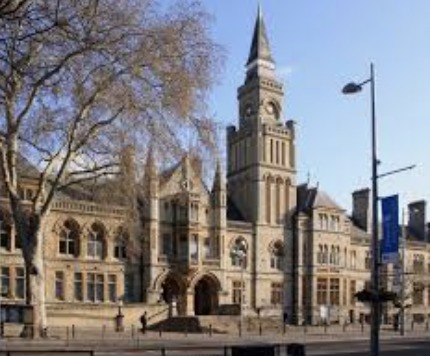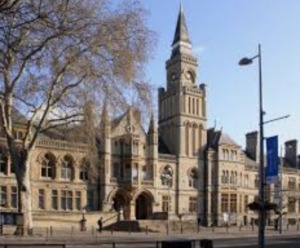 An example of Ealing's success, Ealing Town Hall was built in the 1880s as Ealing became a prosperous suburb of London.  While it once housed not only the town government but also a library, firehouse, and public baths, today it is mostly used as a venue for hire.  It's worth seeing for the Gothic Revival style that characterized many government buildings of the period.
The Questors Theatre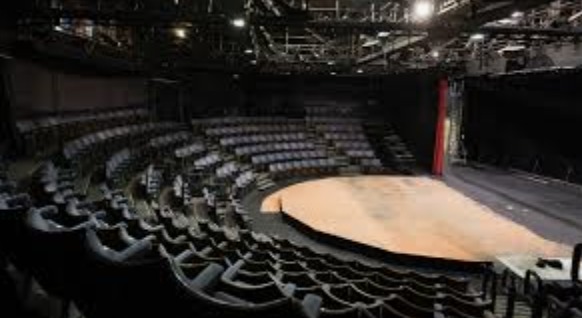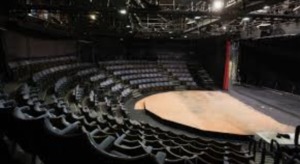 The Questors are a large theatre company and one of the best examples of amateur theatre in London.  Holding memberships in the Little Theater Guild of Great Britain and the International Amateur Theater Association, the company put son some twenty productions a year as well as offering choral performances, poetry readings, youth theatre, and acting classes.
Sri Guru Singh Sabha Gurdwara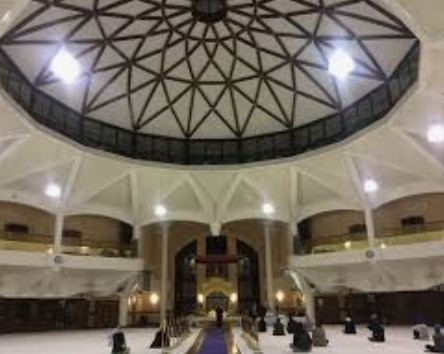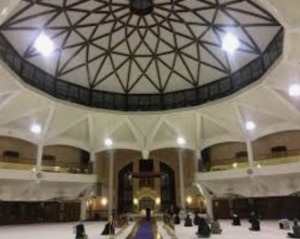 A Gurdwara is a house of worship for those of the Sikh religion and the building in Ealing is one of the finest architectural examples of a Gurdwara in London.  As such, it's a major building for the Sikh community not only home to worship but major events, weddings, and celebrations.  If you want to know more about one of the city's major communities, this is a good place to start.
PM Gallary and House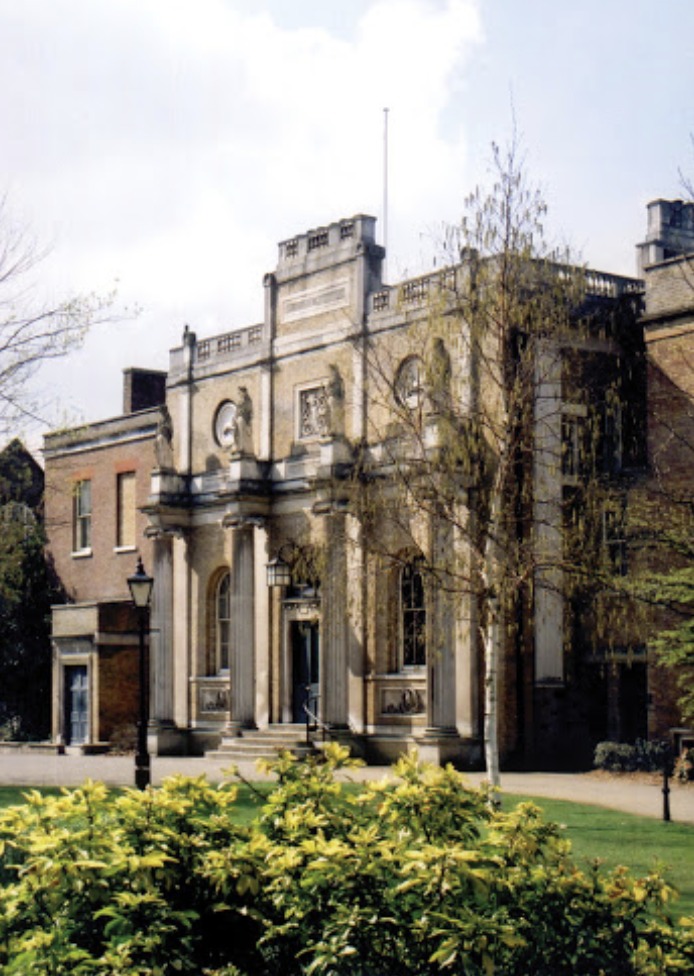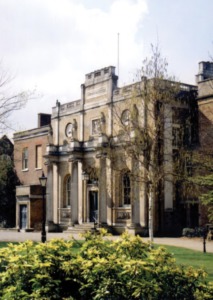 Also known as Pitzhanger Manor House and Gallery, it was originally built as a country villa and has experienced several changes over its history.  However, the interior has been well preserved as a historic manor home and is currently under renovations that leave it closed to the public.  Visitors can still see the lovely gardens until the house reopens as Ealing's primary borough museum.
Walpole Park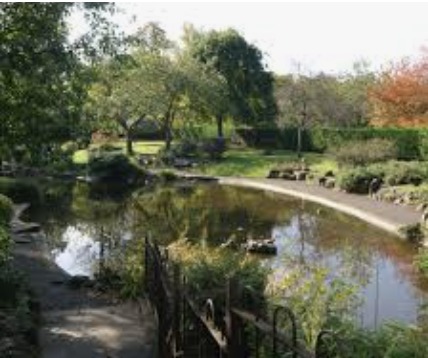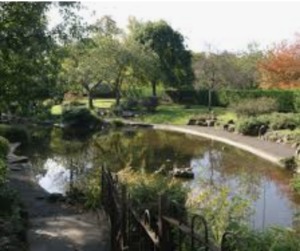 Perhaps the largest green space in Ealing, Walpole Park has a lot to offer visitors.  Pitzhanger Manor House and Gallery is part of the park, and there are rose gardens, Regency planted beds, a children's play area, a walled kitchen garden, and more.  Walpole Park is also home to several community events throughout the year including the Ealing Comedy Festival, Ealing Beer Festival, Opera in the Park, and more.  If you visit nothing else in Ealing, you need to make Walpole Park the top of your list.
1. Best Park – Walpole Park & Pitzhanger Manor House

The grand and beautiful Pitzhanger Manor House sits to the entrance of Walpole Park, a grade 1 listed building which also has free art exhibitions continuously throughout the year. The park has some amazing 19th Century landscaping; ornamental bridges, ponds, streams and a walled rose garden – one of my favourite retreats. As local residents will be aware, during July/August a multitude of festivals take place showcasing jazz, comedy, opera and, of course, lashings of beer. Ealing has an abundance of lush meadows and parks and other noteworthy places to hang out are the charmingly named Bunny Park in Hanwell, and the less imaginatively titled Acton Park.
2. Best Theatre – Ealing Questors Theatre

Matlock Lodge, situated opposite Walpole Park, is home to the Questors Theatre, considered the largest amateur dramatic playhouse in Europe. It has a reputation for putting on polished and professional pieces and members not only have the chance to be involved in productions but also get exclusive event invites and discounts on courses. Annual membership rates vary, depending on your status and whether they have any promotions on, but definitely worth it if you fancy becoming involved, want to meet likeminded arty types or to just get out a bit more out of the west.
8. Best for Shopping – Southall, Southall Broadway, Uxbridge Road and Southall Market

Saris and spices. Cosmetics and confectionery. Bollywood and bangles. All to be found in Southall, known as 'little India', along the Broadway and in the dated-looking but vibrant and famous Southall Market just behind the Uxbridge road and a short walk from Southall station. Until recently, horses and other cuddly livestock were sold here midweek. This has since ceased but the Saturday market still packs them in, as it's great for cheap fabrics, discount meats, vegetables and enough exotic seasonings to ensure your cupboard is the best stocked this side of Mumbai. Diwali is also a fantastic time of year to visit, as stall and shop owners make preparations for the most significant festival of the year.
9. Best Architecture – Wharncliffe Viaduct, Hanwell/Southall 

Fans of Isambard Kingdom Brunel's constructions are advised to throw on some comfy togs, pack up their lunch and trek the nearby fields of Hanwell Station to view the glorious arches of one of his most famous bridges, along which trains transport travellers through Ealing from Paddington. The bridge also houses a colony of bats. Lots and lots of bats.
10. Best Walk – Brentford/Hanwell branch of the Grand Union canal

The Grand Union Canal runs right through the borough of Ealing into neighbouring Brentford, and the riverside is perfect for taking in the features of the local area, such as the Victorian St. Bernard's hospital, previously known as the Hanwell lunatic asylum. The real highlight is the Hanwell flight of locks, at the top of which lies the Three Bridges, also designed by Kingdom Brunel. An engineering feat, connecting three modes of transport, it comprises of a canal crossing a railway being crossed by a road. Confused? Make your way to Windmill Lane to check it out for yourself.