Things to do in Hammersmith and Fulham for Kids and Teens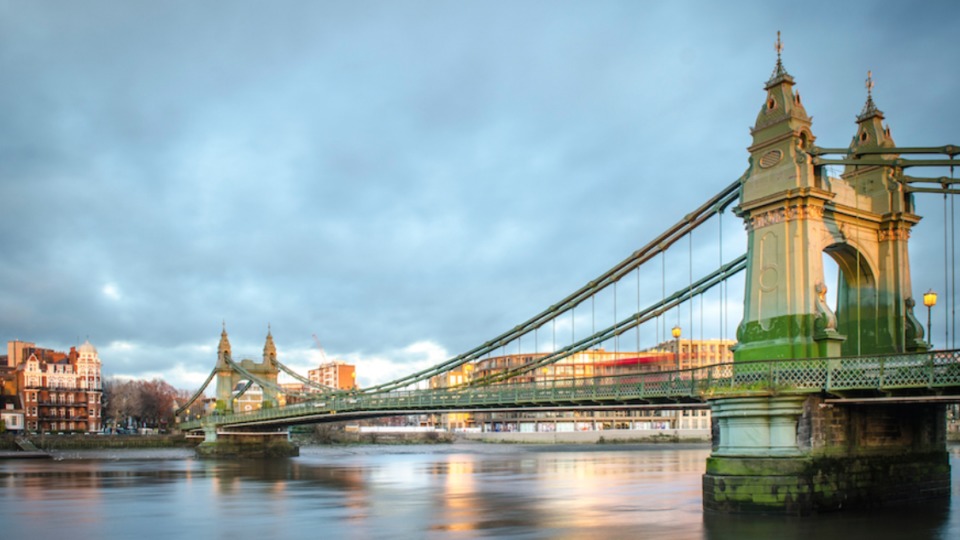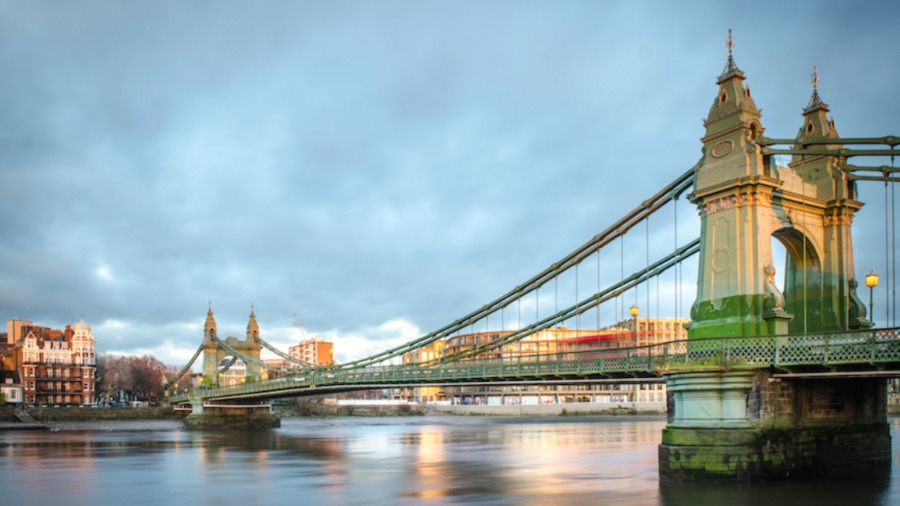 Made up of the West London districts of Hammersmith, Fulham, and Shepherd's Bush there's loads to do, visit and see for your discerning kids and teenagers. Here are our favourites….
Westfield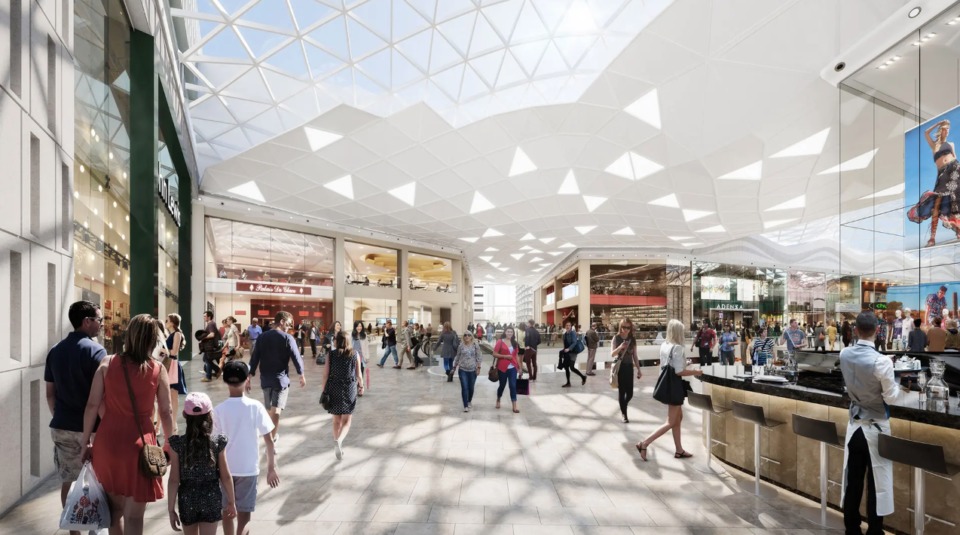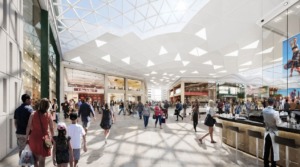 Westfield isn't just big, it's Europe's largest shopping centre and has recently been extended to include even more retail outlets and cafes.
With over 50 food outlets, including branches of Wagamamas, Nandos and Wahaca, 18 cinema screens and special events at Christmas including an amazing Santa's grotto – Westfield White City (like it's sister outlet in Stratford) is perfect for older kids and teens to go and spend half a day exploring. It's not exactly cheap but it is perfect for giving teenagers the freedom they love and also a great venue when it's wet or sunny….
King Street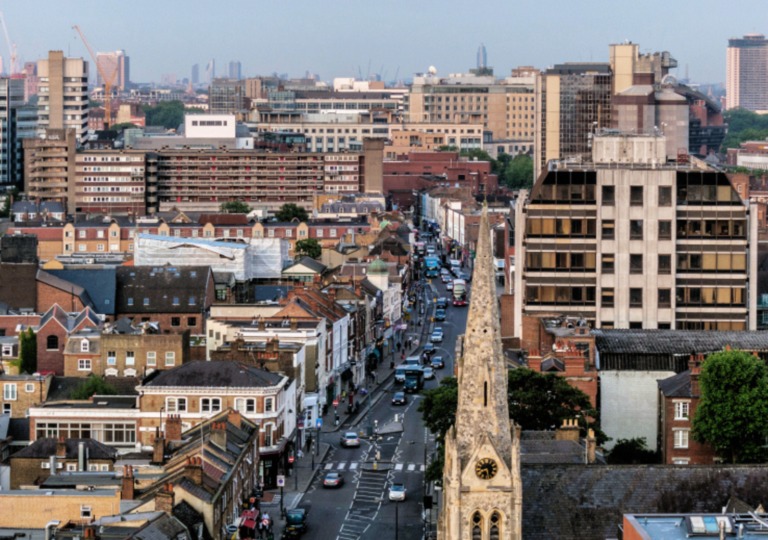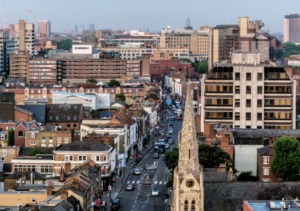 Even the most generous Londoner would have trouble describing King Street as picturesque. It's pretty dirty, noisy and smelly BUT it's not only quite long, it also has some great shops which means it's a great place for older kids and teenagers to explore because a) they can't get lost and b) they can make their limited funds stretch. Arrange to meet them in the cafe at the Lyric Theatre and let them have a wander.
Getting there is pretty easy as it's on numerous bus routes and also the hub for THREE tube stations. The other highlight is it's cosmopolitan eating choices. You can get Lebanese, Italian, sushi, Chinese and upmarket gastropub fare from one of the many pubs that line the route. Hammersmith Food Market takes place on Thursdays in Lyric Square and is also a great experience.
Lyric Hammersmith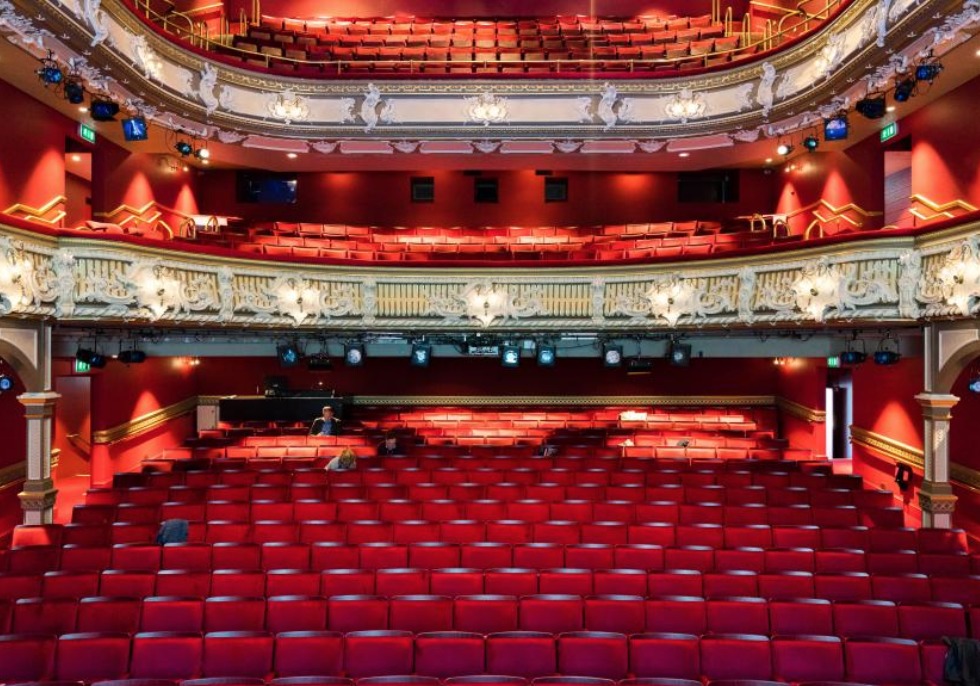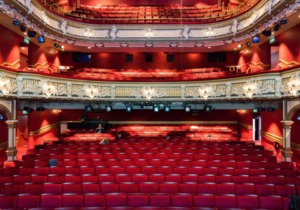 Situated on King Street, Lyric Hammersmith is very much a community theatre with an international reputation that works with the best artists around, nurturing young talent from all backgrounds to champion the next generation. Adults and older teenagers will enjoy hanging out in its brasserie which has a summer roof garden (where they screen Wimbledon) and serves burgers, salads and light bites.
For kids interested in drama and acting, the Lyric is renowned for its brave and innovative productions that oscillate between provocative, entertaining, popular, eclectic, messy, contradictory and diverse. Best of all though, it has a great programme for kids including Saturday workshops, a membership scheme and a critically acclaimed Christmas Pantomime – Book early to avoid disappointment.
Its Young Lyric programme has a well-deserved reputation for its work with children and young people – projects and activities, include classes, dance, coding, music, performance opportunities, apprenticeships, work experience, schools activity and targeted work supporting vulnerable young people.
Stamford Bridge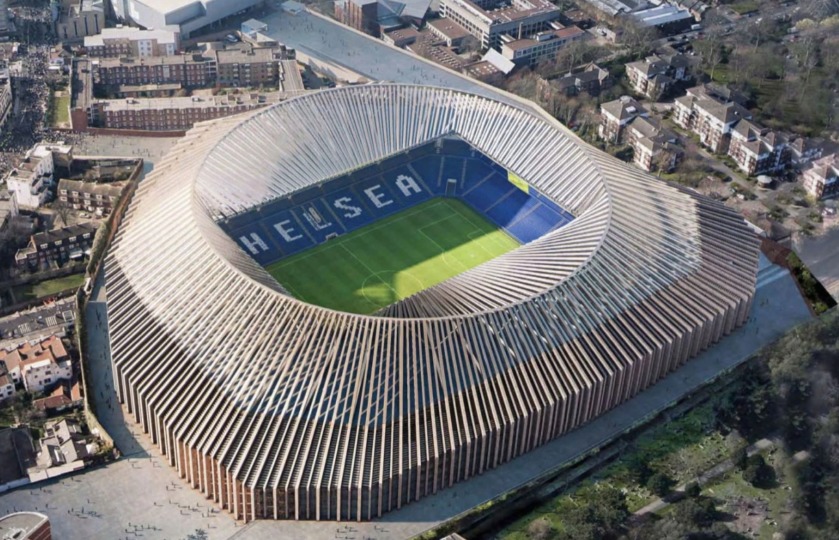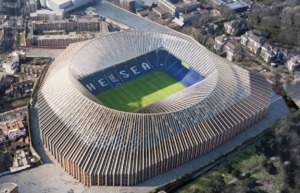 Most large football clubs are now opening their stadiums to fans and the public and Chelsea FC is no exception. Since the arrival of the Emirates and White Hart Lane, Stamford Bridge feels a little dated but what it lacks in modernism it makes up for in atmosphere.
The tour includes a visit to Chelsea Museum, with lots of great interactive exhibits plus they also do sleepovers! Great for kids of all ages and of course fanatical parents.
Shepherd's Bush Market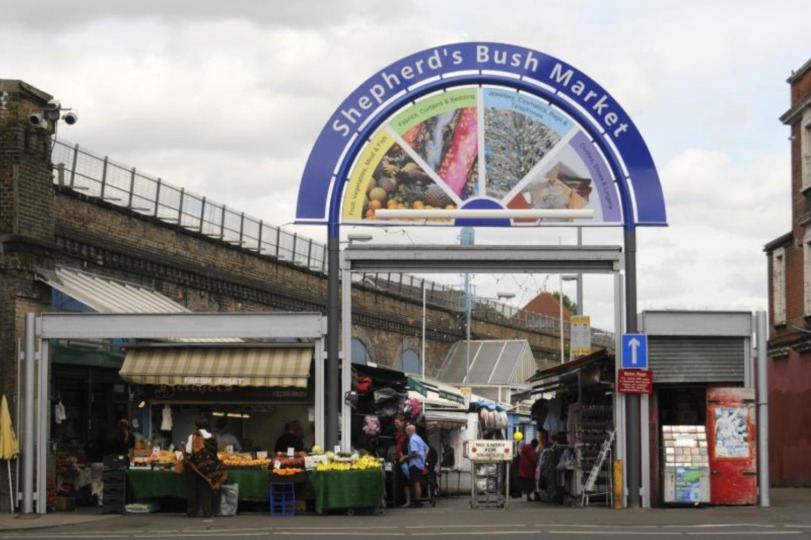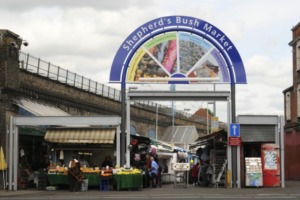 Just round the corner from Westfield but a world away in so many other respects is the Shepherd's Bush Market. When the huge retail outlet first opened everyone thought it would be the death of the market which is testament to just how good and how loyal its customers are.
Selling pretty much everything the market has been around since the early 20thCentury and with it's melting pot of ethnic venues feels like a genuine London experience. You'll need to watch younger kids as it's a bit of a rabbit warren but older teens will enjoy wandering through the crowded aisles and should also be able to find a bargain or two and make their money stretch.
Thames Path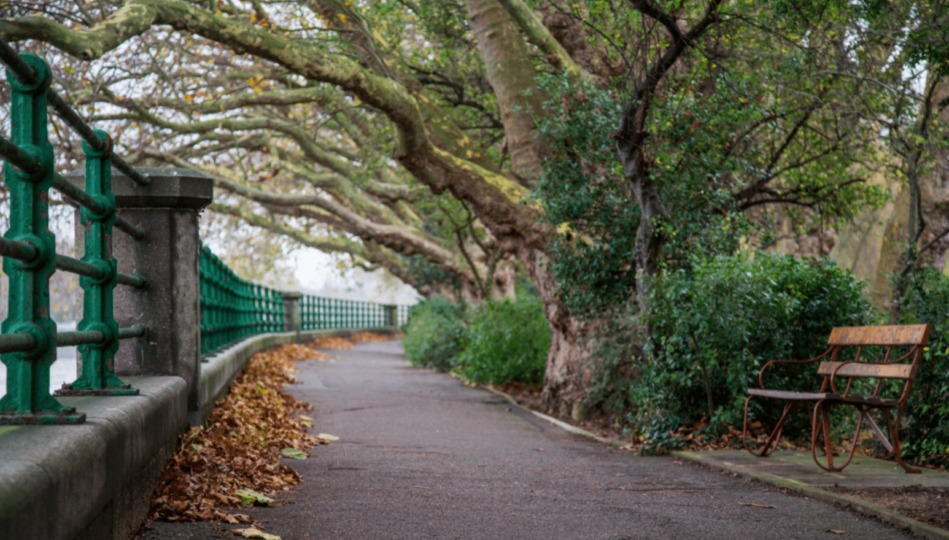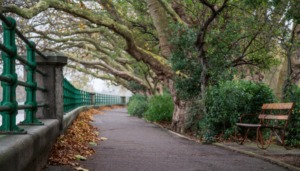 Did you know that Hammersmith is on the 184-mile course of the Thames Path, which starts near Cirencester and ends at the Thames Barrier in Charlton?
The path is on the north bank and will take you through historical London past some gorgeous beauty spots and protected green spaces like the London Wetland Centre, plus famous Georgian and Regency houses, including Westcott Lodge and William Morris' Kelmscott House and little jetties on the river. depending on the tolerance levels of your kids, it's a lovely thing to do as a family and plan a day around…
Other highlights include the Harrods Furniture Depository, near Hammersmith Bridge and further downriver Craven Cottage, the home of Fulham FC. A leisurely stroll in the opposite direction will take you to Chiswick House and Kew Gardens.
So if you like river-watching, house-admiring and dog-spotting then definitely give this walk a go.
Ravenscourt Park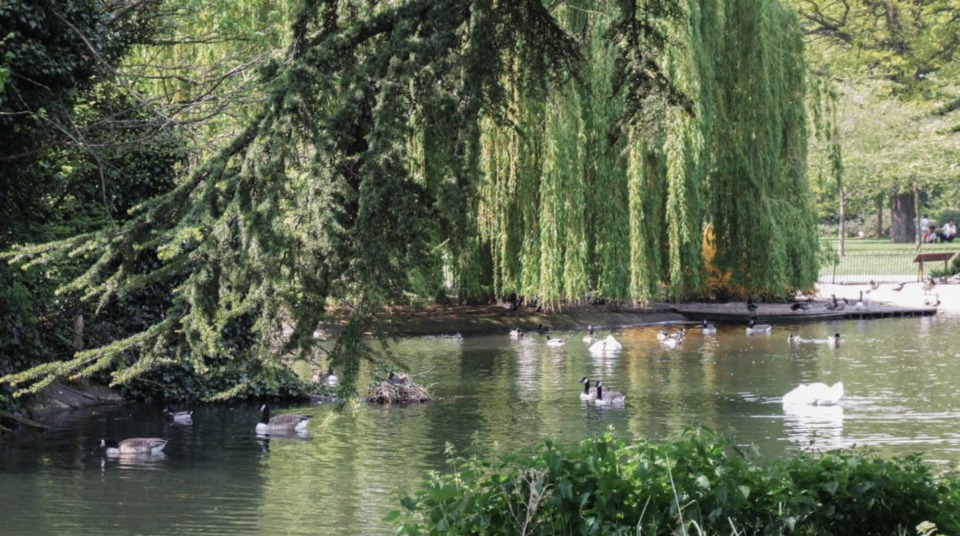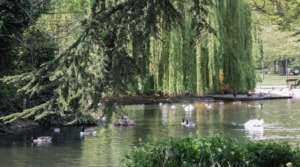 Hammersmith and Fulham has it's fair share of parks and open spaces including Bishops Park, Fulham Palace and Furnival Gardens but arguably the best for kids and teenagers is Ravenscourt Park. Here you'll find children's paddling pools, basketball courts, a lake and some great child-friendly cafes including The Tea House.
The park caters for all – there are enough open spaces for kids to play active games and enough secluded areas to enjoy have a family picnic. There's an open-air cinema in the summer plus a nature trail for kids and a pretty cool adventure playground.
WWT London Wetland Centre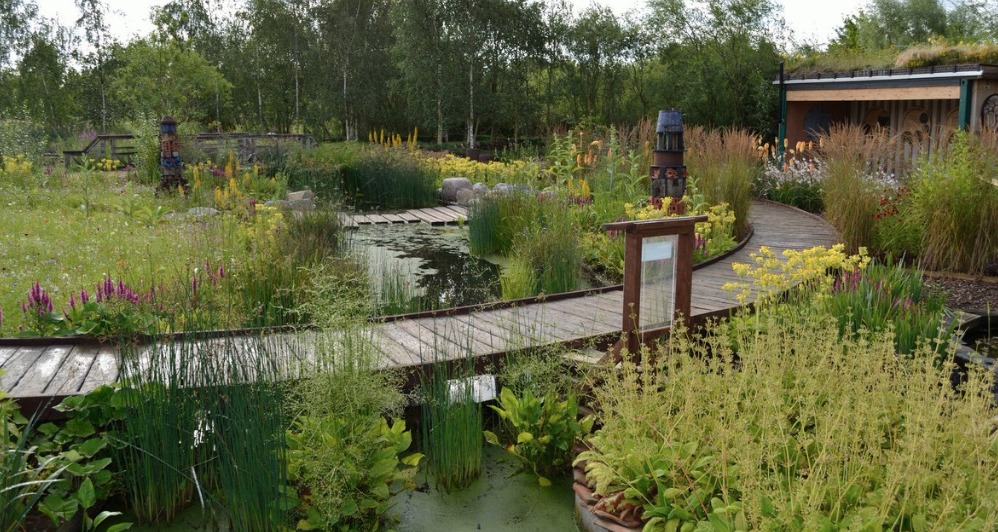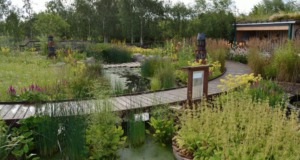 Just out of Hammersmith Bridge on the other side of the famous bridge is a 100-acre nature reserve on the site of four former Victorian reservoirs. The project to convert this industrial site into wetlands was the first of its kind in the UK and the centre opened in 2000. It's great for kids of all ages and it does tend to skew quite young.
However, teenagers interested in natural history will find much to enjoy here. The visitor centre keeps a small collection of rare waterfowl and otters, while out in the reserve are six bird hides and two observation towers. There are numerous different events all year round so ensure you regularly check their website for more information. Such a great escape within Hammersmith and Fulham.
Barnes Village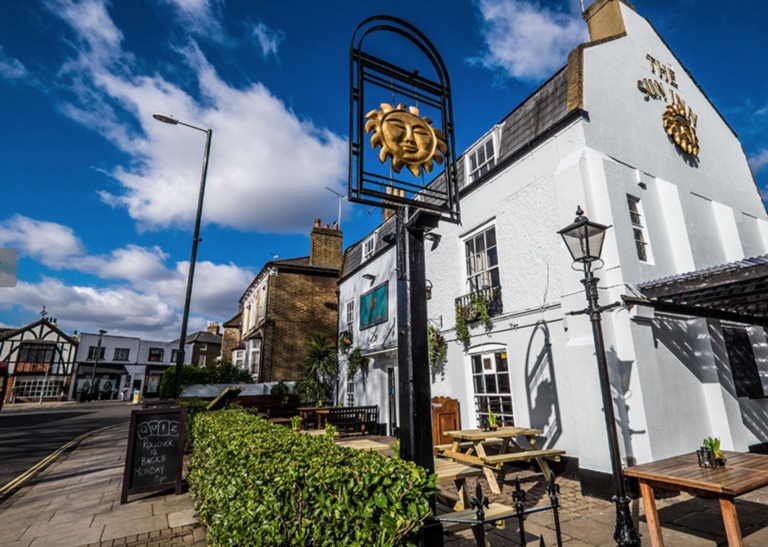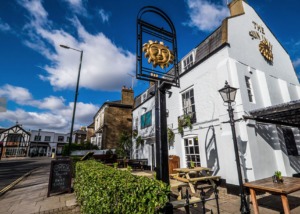 Sitting on Barnes green, looking at the leaves from the weeping willows dip in and out of the pond, it's hard to believe that Central London is just on the doorstep. But yes, Hammersmith and Fulham is home to a quaint village inside London. 
Barnes village has a handful of small boutiques, as well as a local grocers, delis, a bookshop and some very fine restaurants. It's also where you'll find some of London's most expensive streets, such as The Terrace where the famous British composer, Gustav Holst lived. Today Barnes is home to many high-profile broadcasters, politicians and actors.
Barnes is also the unlikely setting for one of London's most famous music studios: The Olympic Sound Studios. Between 1966 and 2009, many artists recorded tracks at Olympic Sound Studios, including the Rolling Stones, Jimi Hendrix, Led Zeppelin, Oasis, the Kaiser Chiefs and The Arctic Monkeys. The studio is now a great little cinema with a cafe & 2 theatres with reclining seats & a lineup of current & classic films.
Barnes is also where the T-Rex singer Marc Bolan died in a car crash – the exact spot of the accident, on Queen's Ride, is marked by Bolan's Rock Shrine, where fans young and old come to pay their respects.