Things to do in Wimbledon for Kids and Teens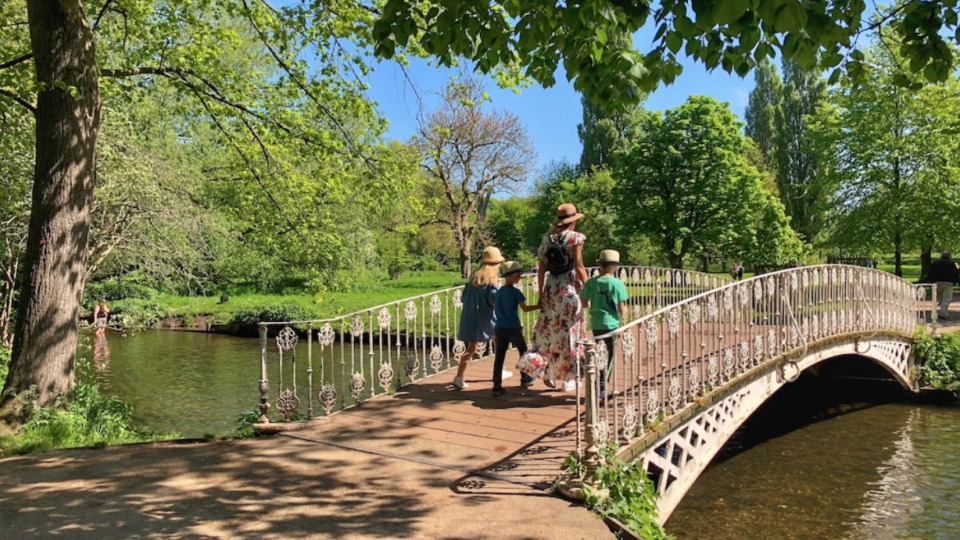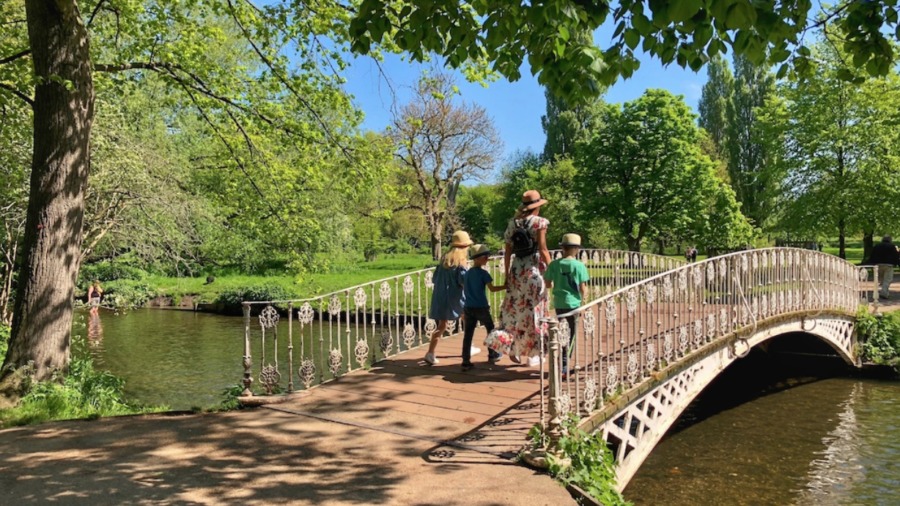 Wimbledon is of course inextricably linked to the world-famous Lawn Tennis Championships but this picturesque, affluent, leafy suburb is worth exploring.
You can take a tour around the famous venue as well as the Wimbledon Lawn Tennis Museum. You can then visit the indie boutiques and cafes in the Village. Plus you also have the vast open spaces of Wimbledon Common which is obviously a magnet for cyclists and walkers. While smaller Wimbledon Park with its playgrounds and lake attracts families.
The Polka Theatre hosts children's shows, and the New Wimbledon Theatre has a family-friendly programme. It includes musicals and high profile stars for its annual Christmas Pantomime. Like Hampstead, in North London, it has easy transport links and is a great place to escape to if you feel like a "day out."
Here are the KidRated Picks of the Best Things to Do in Wimbledon for Kids and Teenagers.
Wimbledon Lawn Tennis Museum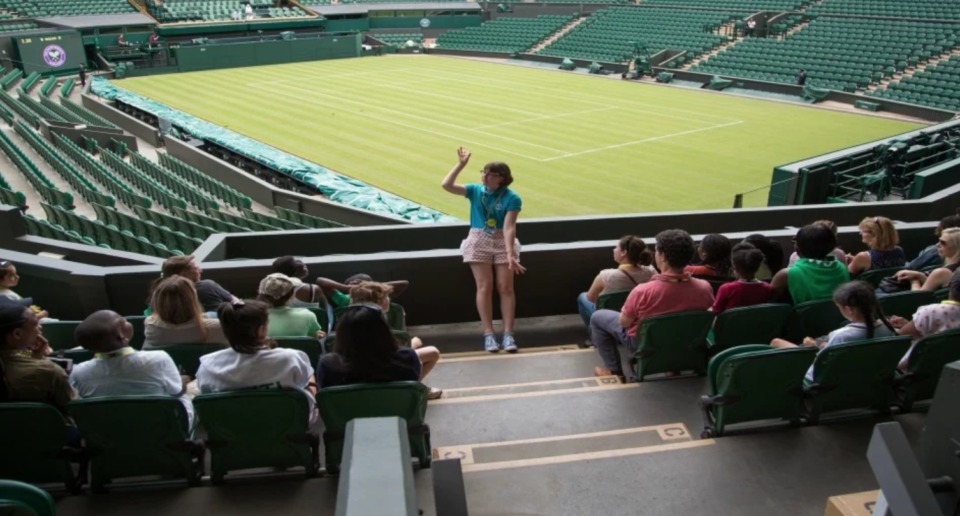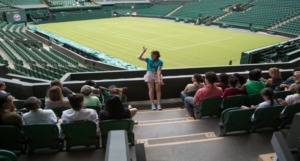 This museum was opened in 1977, the year that British player, Virginia Wade won the championships. This excellent museum is easy to get to by train and a short walk from the station.
It boasts an informative and fun tour led by excellent guides with lots of interesting facts and photo opportunities. The exhibits date from 1555 to the present day. The most recent being in the form of an interactive state of the art displays.
The highlight though is a virtual reality room that transports you to centre court. A host of screens display interviews with past champions. Although your kids might not be aware of the legendary John McEnroe we can assure you they'll love listening to his hologram as well as taking selfies with the trophies. All in all an impressive museum that works for both the tennis novice and tennis nut!
Tour the All England Tennis Club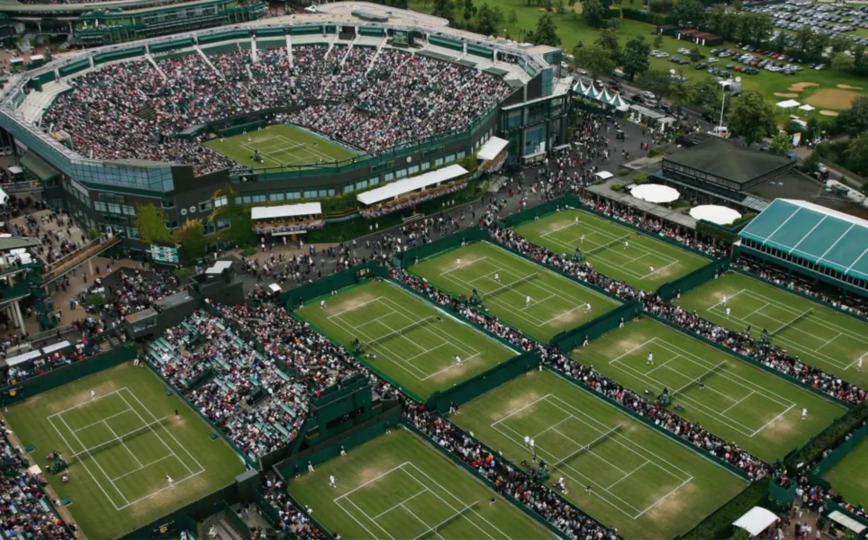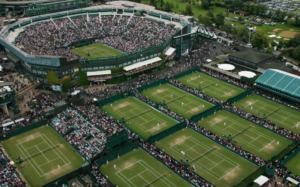 If you are a tennis fan but aren't lucky enough to be in town when the championships are on, the next best thing is to take a tour of the prestigious All England Club. You'll get to visit both the grounds and some hallowed sections of Wimbledon.
You'll love being escorted through the courts (including centre court) seeing the outdoor Hill viewing and the media interviewing areas. You can also see the players' locker rooms and arrival areas. Like the museum mentioned above, it's definitely a place for kids and teenagers to see and like adults, they'll all come away with a favourite experience. 
Polka Theatre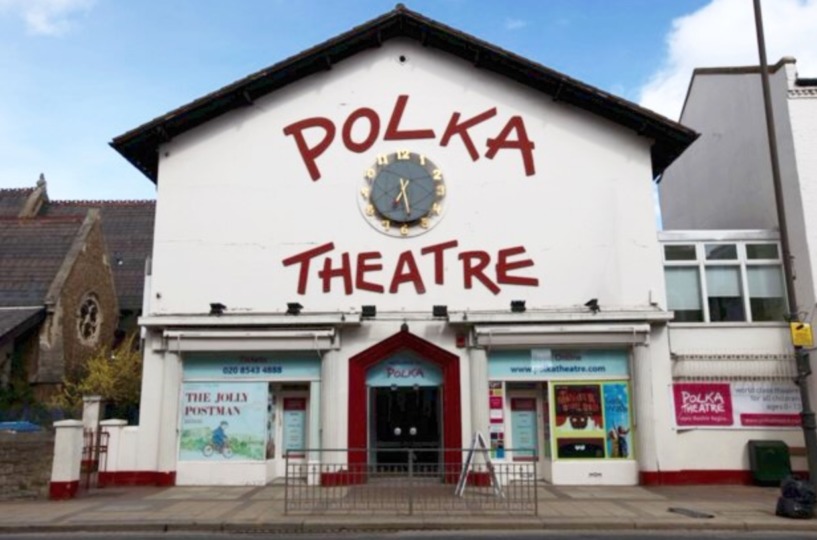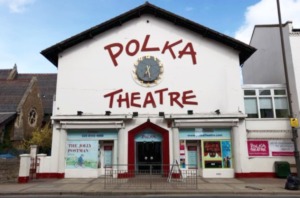 What makes this lovely theatre so special is that it is dedicated exclusively to children. It has a wide range of world-class shows that even cater right down to newborns. It has entertained and inspired children since 1979. With a programme of innovative and exciting shows, they really do know what they're doing here.
Check it's programme for details. Be aware that the top of the range if for 13-year-olds so you can take young teens here too.
It has two theatre spaces, the Main Theatre and the Adventure Theatre. Both are designed especially for children so that their first taste of theatre is welcoming and relevant. Best of all, it's a free resource with enough toys and books to keep the kids happy for hours. So families can 'pop in to play' – dress-up, explore the playground, exhibition areas and reading corners. There's as well as the garden and cafe.
Finally, keep a regular eye on the listings because alongside shows they hold regular events and child-friendly workshops.
Wimbledon is also home to the fabulous New Wimbledon Theatre. It's a magnificent Edwardian theatre that plays host to musicals, concerts, ballet, operas and plays. They have a fantastic annual pantomime every Christmas season. It features high profile guests and we recommend booking as early as possible because tickets sell out fast!
Shopping in Wimbledon Village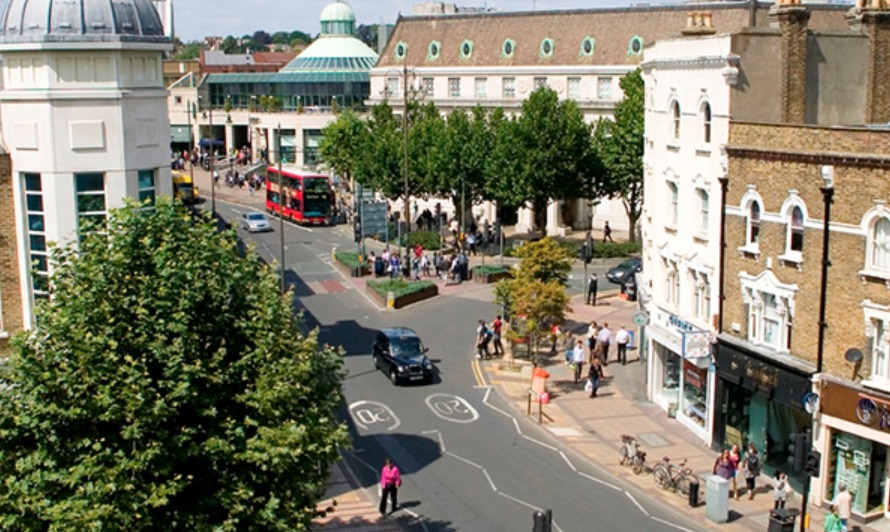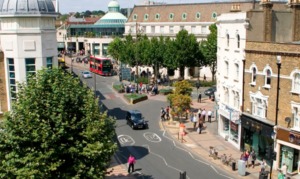 With its very deliberate English countryside vibe, at first glance, you'd be forgiven for not thinking of Wimbledon as a shopping destination but it's absolutely packed full of independent boutique shops, big-name shopping chains and some amazingly quirky cafes, bars and restaurants.
With so much on offer, older kids and teenagers can easily be left to stroll up and down the main high street for an hour or so and then arranged to be met in one of the cafes. It's not exactly cheap however, there are quite a few charity shops where the beady-eyed can find a bargain or two.
There is also a Farmer's Market every Saturday morning with around twenty stalls set up at Wimbledon Park Primary School.
The Aviary in Cannizaro Park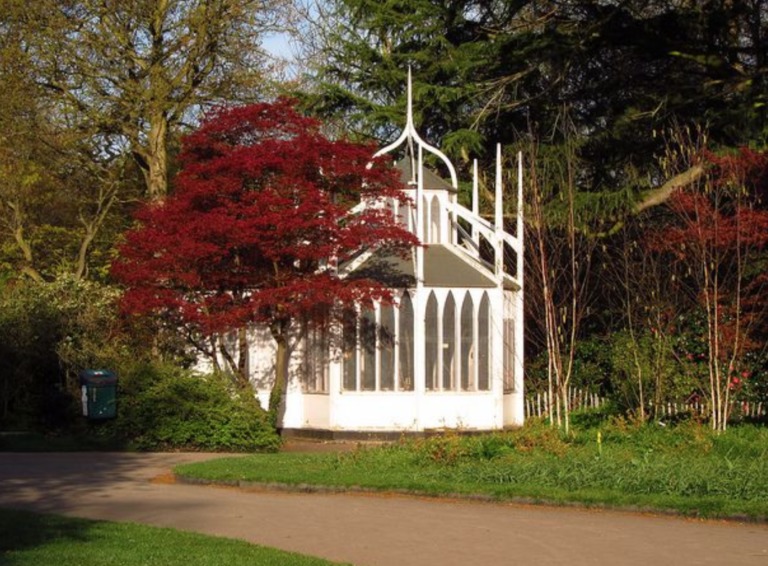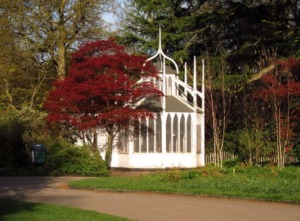 Cannizaro Park is a much loved and popular grade 2 listed park just off Westside Wimbledon Common. It has ornamental landscaped gardens with ponds, sculptures and rare plants. It's a fine example of the gardens which surrounded London mansions in the nineteenth-century.
Perfect for a stroll or a picnic on a sunny day. Entrance is free and attractions include a sunken garden, water garden, Mediterranean garden and a rose garden. 
Children love the aviary, which contains birds bred in captivity and Rescue Birds which have come from homes where the owner cannot look after them any longer. It is open (Monday – Friday): 8 am to dusk and Saturday and Sundays (Bank Holidays): 9 am to dusk.
Wimbledon Park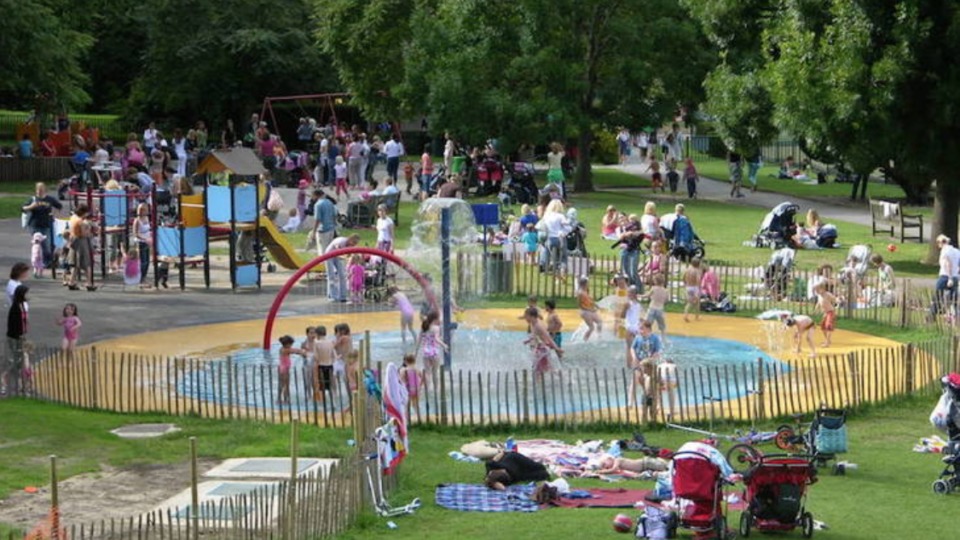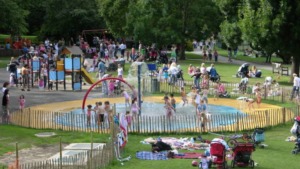 Transformed in the eighteenth century by the English landscape architect, Capability Brown. Don't confuse The Park with the much bigger and wooded Common. The park has a great splash pool for the kids. It's open from 25 May to 1 September, seven days a week and it's free!
Head for the large lake where a water-sports/outdoor centre is located and you can take a variety of lessons in sailing, kayaking and other watersports, or hire equipment. The park also has tennis courts, a bowls green and a beach volleyball court plus other opportunities for fitness fanatics.
Wimbledon Common and Windmill Museum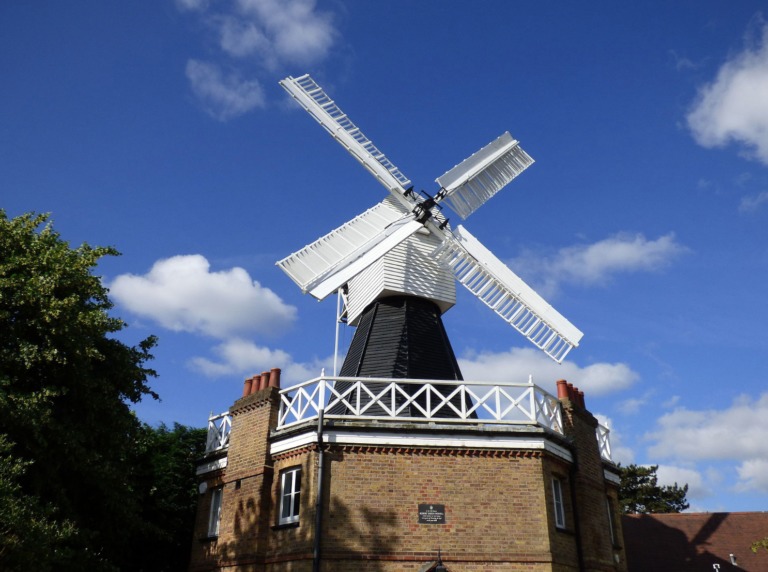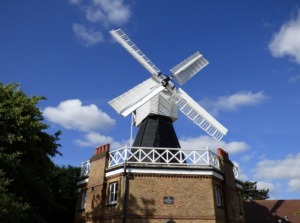 Wimbledon Common is one of London's great green expanses. With over 1000 acres of heathlands and woodlands, it's the perfect place to get away from it all. Whether you enjoy a picnic on a summer's day or a long winter walk, there's enough space for everyone.
Now parents will obviously think of The Wombles when the Common is mentioned but kids will probably decide this cute little museum in a windmill is the real star of SW19. Built in 1817, the founder of the scouting movement, Robert Baden-Powell, wrote 'Scouting for Boys' here in 1908 and there is a cabinet of memorabilia about the book. In 1999, the windmill received new sails and was renovated – and there's something here for visitors of all ages including a great shop.
To make the most of your trip we recommend that you go on the tour and participate in their interactive exhibits. The ground floor exhibits relate to the construction of windmills, while the first floor examines how they work. Kids can try their hand at milling as well as use its impressive collection of woodworking tools. There's a section dedicated to machinery, with examples of gear wheels in wood and iron and the museum walks visitors through the history of the windmill's structure, both past and present. Perfect for kids and younger teens, we really recommend a visit and is open on weekends throughout the summer months.
Wimbledon's Murder Mystery Treasure Trail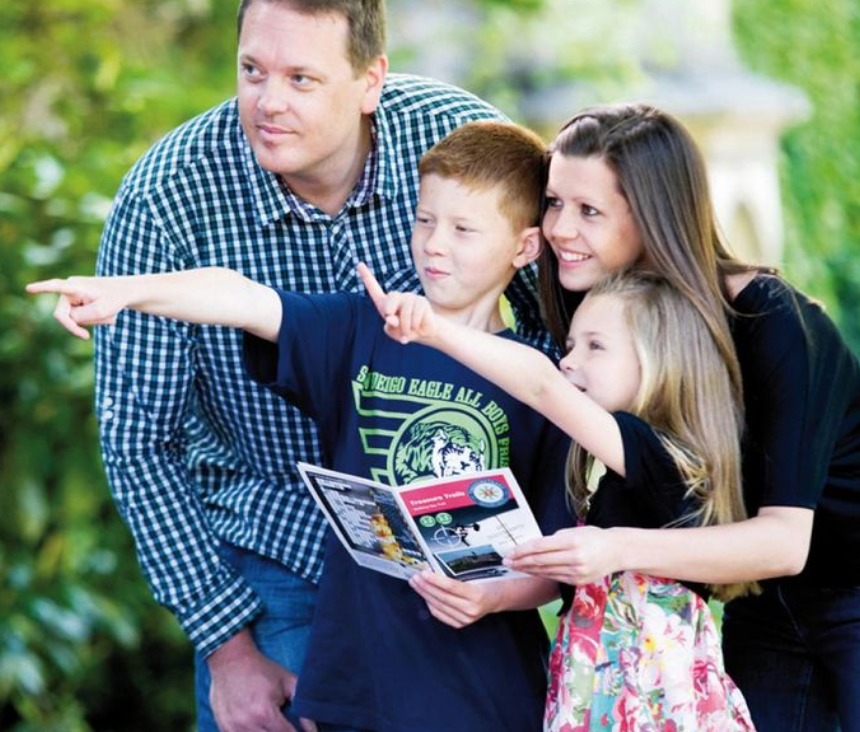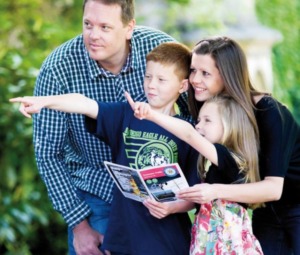 If you're looking for something different to do with friends and family, this self-guided trail is a unique way to explore Wimbledon.
Created by www.treasuretrails.co.uk/things-to-do/london, it starts at the village, continues to the common, before heading to the All England Tennis Club and adds a unique dimension to exploring the area.
The idea is to eliminate suspects by solving clues on various buildings and monuments and it's perfect for adults, children and young teenagers.
Wimbledon Village Stables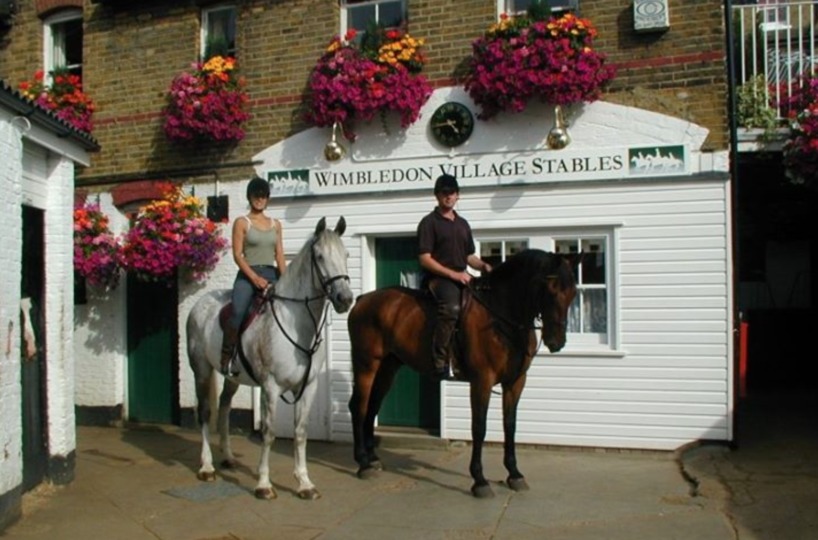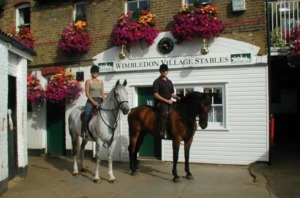 Escape from the city on horseback and explore the landscape of Wimbledon Common from the saddle. The horses at the stable are well-cared for and the friendly staff can arrange lessons. They even have an equine simulator, a kind of mechanical horse, on which you can learn the basics of riding.
Skilled riders who are visiting the capital will find it hard to beat the quality of horses and surrounding countryside that the award-winning stables have to offer.
You don't have to be a member to participate but if you're thinking of doing this regularly, benefits of membership includes discounts and priority booking, simulator sessions, fitness classes and social events.
Wimbledon Society Museum of Local History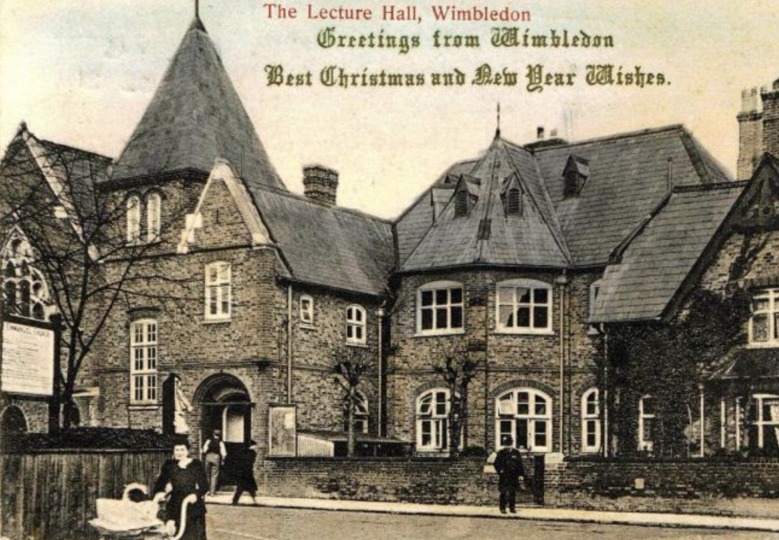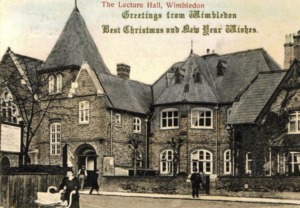 A small intimate museum which documents, in pictures, words and objects, the three thousand year history of Wimbledon from the stone age to present day. Staffed by friendly, local volunteers who will gladly help you in any way they can. Open every weekend from 2.30 pm – 5.00 pm.
Deen City Farm
Only open Tuesday to Sunday as well as Bank Holidays from 10:00 to 16:30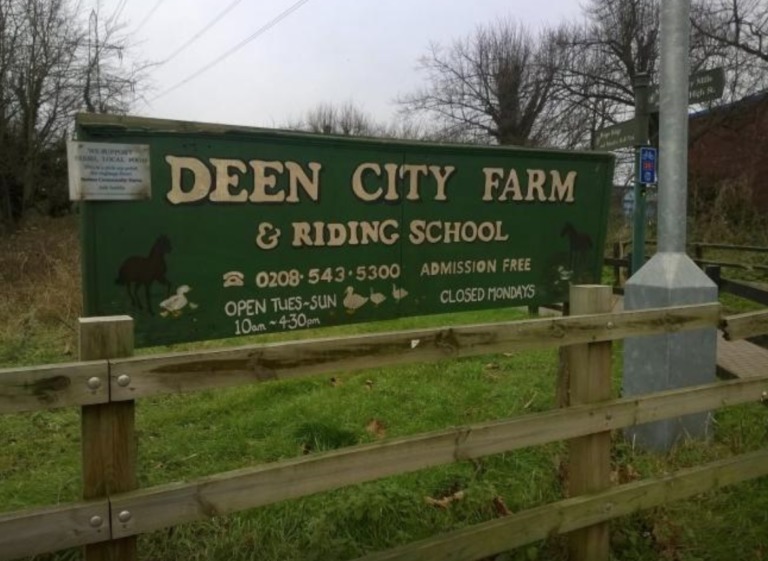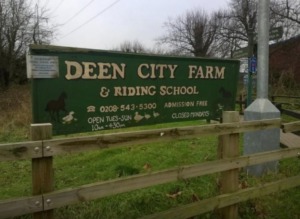 A great place for families with young kids, this five-acre city working farm is home to a menagerie of animals.
From farmyard favourites such as cows, sheep, pigs and goats to guinea pigs and rabbits and Edna, the barn owl. Some attractions are only available at certain times of the day or during school holidays. In addition to the farm, there's a riding school, shop and a café which serves up delicious farm-produced snacks and meals. Riders must be at least 8 years old, and big enough for one of the farm's riding hats to fit properly.
Entrance is free but the farm is reliant on donations so these are greatly appreciated.
Mystery Cube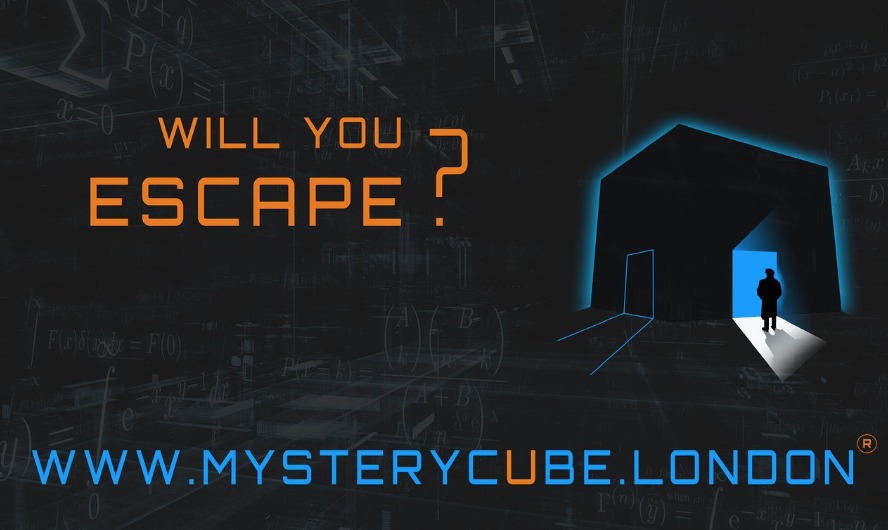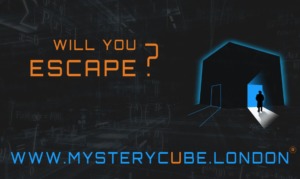 Here at KidRated, we are big fans of Escape Rooms. Not only are they great for families but older kids and teenagers absolutely love them and they are perfect for groups of friends and especially birthdays.
We're not going to say too much about Mystery Cube because we don't want to spoil it. But suffice to say most people who have been, say it is one of the best Escape Room experiences they've had.
Much of this is down to the Games Host, Professor QB – the Cube is clearly a personal project and he is passionate about ensuring all players are prepared for the task ahead. As you will discover, the fate of the known universe hangs on the success of his scientific research and so it's paramount you, his Cubenauts, know about what your mission ahead entails, The puzzles are engaging and fun, and you'll be kept extremely busy for your allotted time, with padlocks, puzzles and clues galore. That's all we can say – go and solve the mystery!
Afternoon Tea at Ely's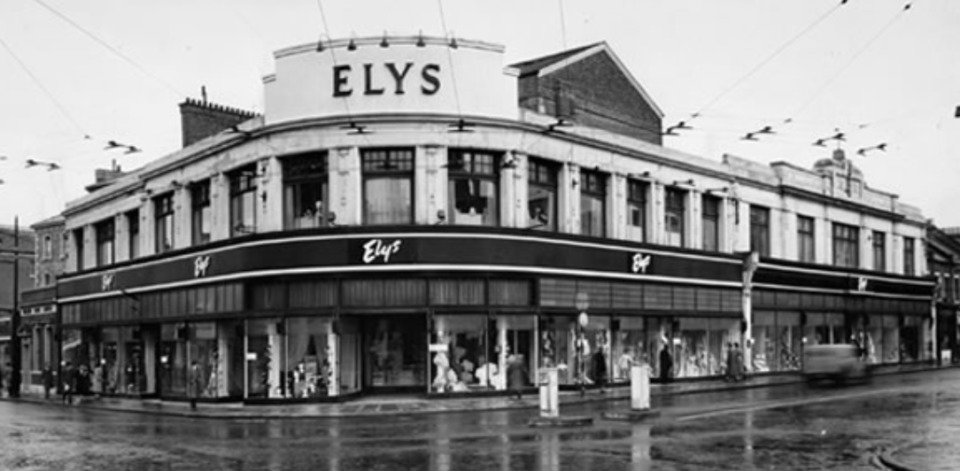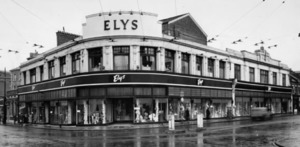 To paraphrase and bastardise Jane Austen, "It is a truth universally acknowledged, that anyone wanting afternoon tea in London, must be in possession of a huge wallet". However, if you take a trip to the restaurant in Elys, Wimbledon's oldest department store, you can tear up the rulebook because a pot of tea, a plate of finger sandwiches, scones and cakes are all on offer here at ridiculously low prices.
We've chosen it as something to do with your kids and teenagers because we feel the ritual of afternoon tea always makes people feel special whatever their age. If you've never done it I'd give it a go and let them indulge – at these prices you can definitely afford to.
Jurassic Encounter Adventure Golf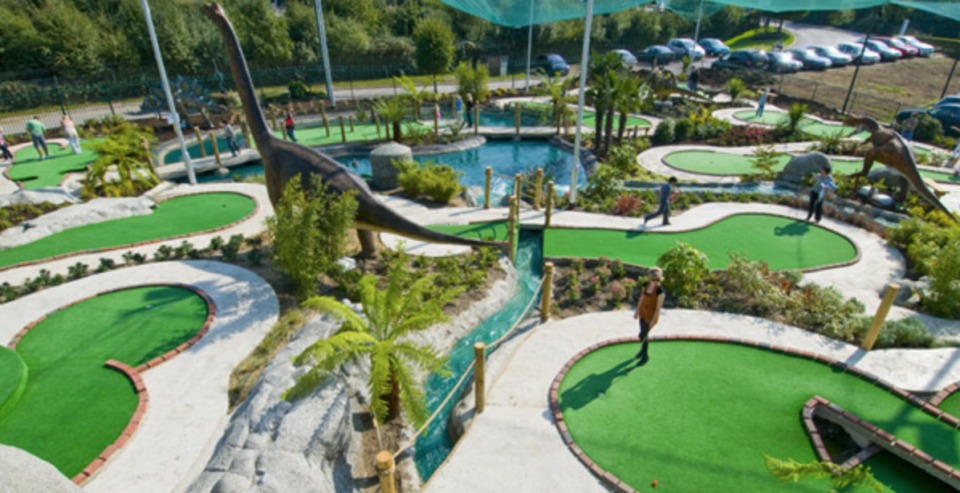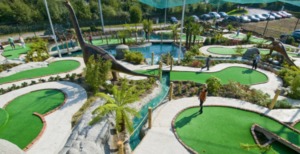 Ok so this one technically is not in Wimbledon but as it combines man's two greatest passions – dinosaurs and golf – and is only one stop on the train at Raynes Park it had to be included.
So, with its 18 holes among waterfalls, artificial caves and island greens, Jurassic Encounter is a landscaped adventure golf course with near life-sized animatronic dinosaurs. The course is open all year round and has floodlights so you can take the kids and play until late.