15 Things to Do with Active Kids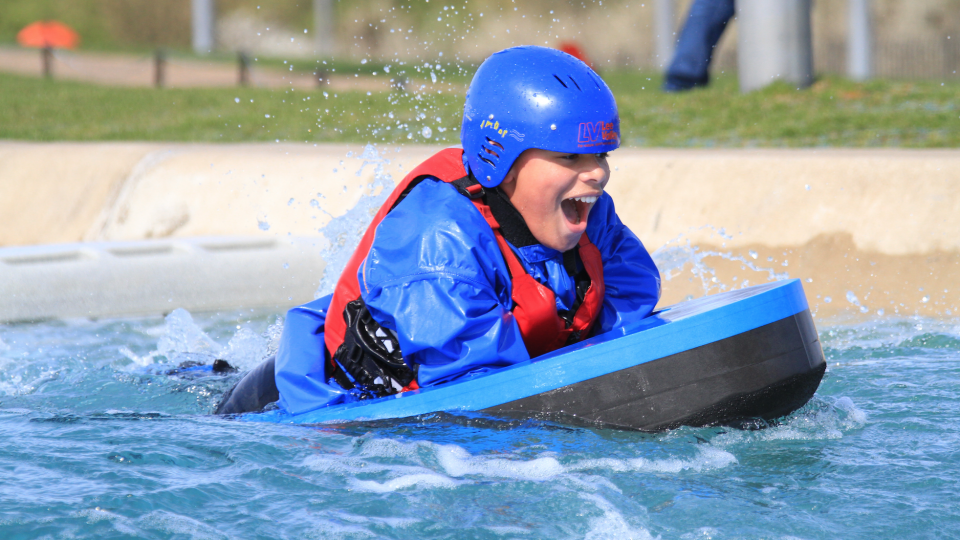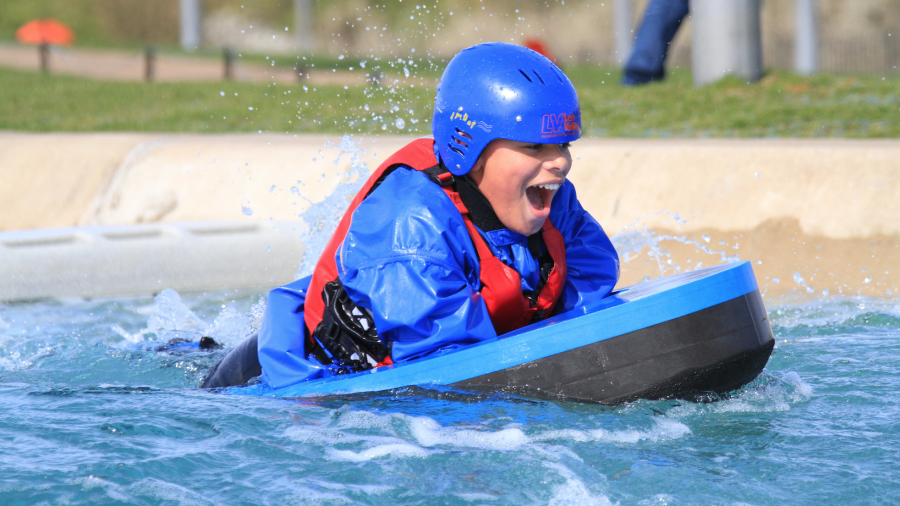 The great thing about getting the kids out of the house and active is they sleep well at night (or that's the theory anyway)! Luckily for us London is packed full of fun outdoor activities to tire them out.
We've teamed up with Londoner Douglas Lloyd, founder of safe children's entertainment app Azoomee, to share his top tips for kids to get active in London.
Azoomee features the best kids' entertainment, with TV shows encouraging an active lifestyle such as awesome footie tricks with 'Street Zone' or learning new dance moves on 'Pop It'.
Download Azoomee today using this exclusive Kidrated offer.
1. Oxygen Freejumping
What better than a whole room filled with trampolines? At Oxygen Freejumping, kids can bounce with their friends, or check the timetable for Family Bounce sessions and sessions for little ones.
K-Rating: 9.9
2. The Big Tree Climbing Company
Grab a harness, meet your instructor, and start climbing. The Big Tree Climbing Company offers sessions in Alexandra Common, Streatham Common and Fenton House, where you can spend an hour safely swinging through the branches. You can leave the kids to it or join in.
Not yet K-Rated – why not be the first?
3. Bay Sixty6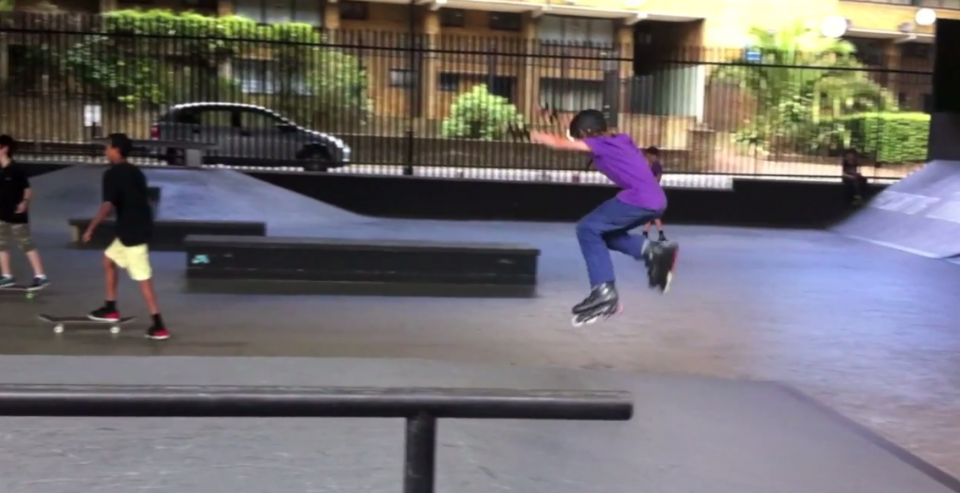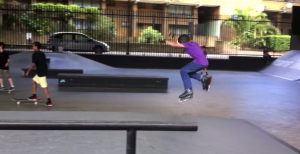 Check out this undercover skate park in Ladbroke Grove, a huge park with ledges, gaps and a large bowl. There is a separate area for beginner skaters, as well as beginners' sessions and an after-school club for keen skaters.
K-Rating: 8
4. Chel-Ski
Visit London's largest indoor ski centre to show off your moves, or book lessons to learn how to ski and snowboard. You'll learn on a mat with a big mirror in front of you so you can watch yourself as you come down the slopes!
Not yet K-Rated – why not be the first?
5. Lee Valley White Water Centre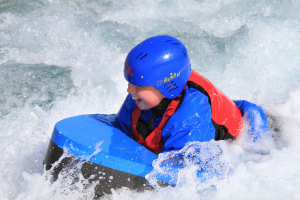 Try a range of exciting watersports at Lee Valley White Water Centre. Over 8s can try kayaking, canoeing and paddleboarding, over 12s can hydrospeed – jumping into the rapids and navigating a course on a bodyboard – and for over 14s there is also white water rafting. Guaranteed to get the heart racing!
K-Rating: 10
6. BMX Tracks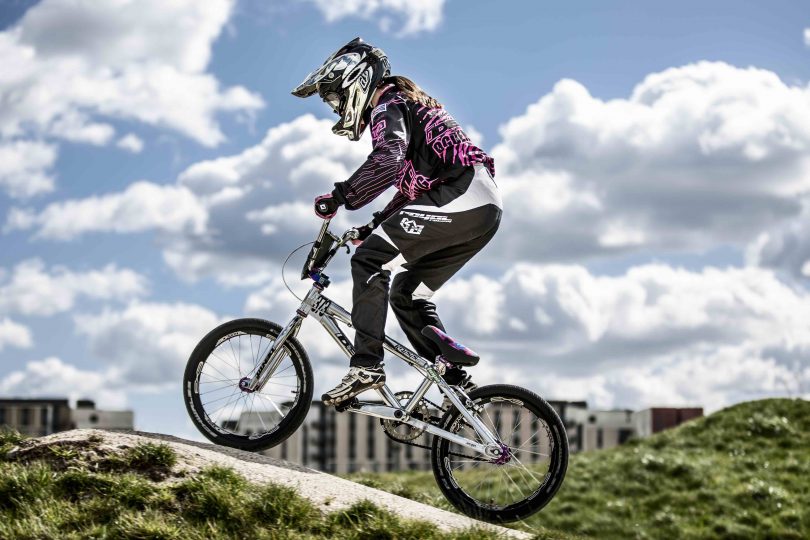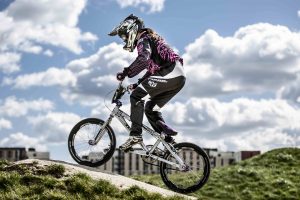 Hold on for a bumpy ride at Hammersmith BMX Track, where you can make new friends and hone your skills. Though you must be able to ride a bike, beginners are welcome and are able to hire bikes, helmets and gloves. Your first session is free, and there are club training sessions if you become keen. Or head east to the Olympic Park where there are awesome holiday BMX activities.
K-Rating: 10
7. Ping! England
If Ping Pong is up your street, try out a free game somewhere in the capital. Ping! England has free table tennis tables all over the city – all you need to do is pick up the bat and play. Check out their website to find your nearest table.
Not yet K-Rated – why not be the first?
8. Visit a Lido
When the sun comes out, why not cool off and splash about in one of London's many lidos? You can find them in Tooting Bec, Charlton, Brockwell, Hillingdon, Parliament Hill, Kings Oak, London Fields and even a cordoned off area of the Serpentine.
Not yet K-Rated – why not be the first?
9. Coram's Fields Sports Pitches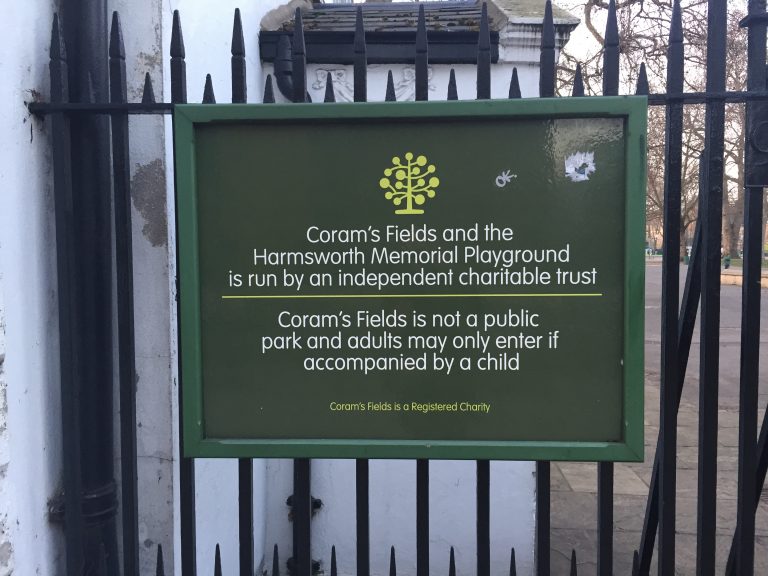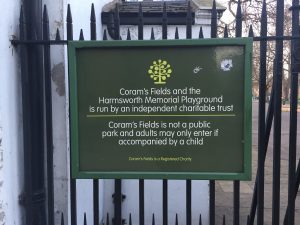 Get your trainers on, grab a few friends and play some sport at Coram's Fields. Pitches can sometimes be hired out, but there is always at least one available for children and young people to use free of charge. Coram's Fields itself is a 7-acre park where over 16s can only enter when accompanied by a child, and there are plenty of free activities provided by the Youth Centre and Sports Programme.
Not yet K-Rated – why not be the first?
10. Go Ape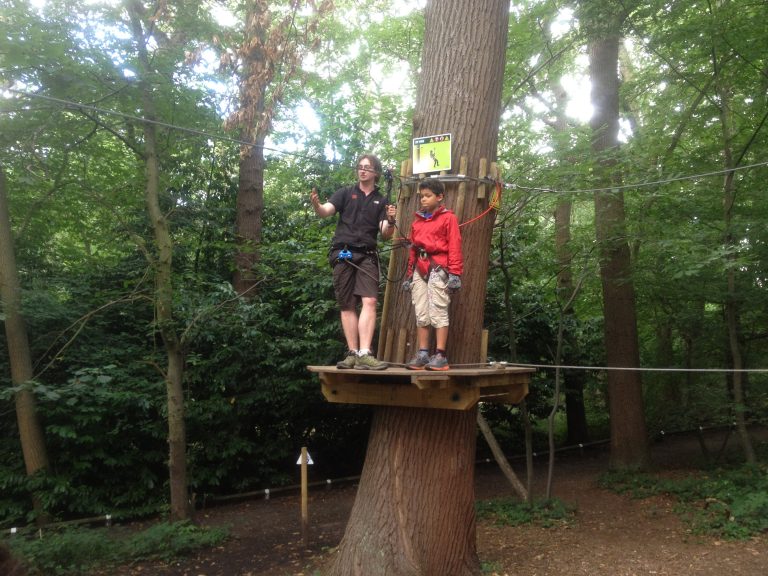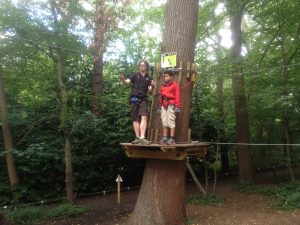 Balance, swing and zipwire through the trees at Go Ape's treetop adventure course. Move from tree to tree via a series of obstacles, bridges and leaps of faith – all attached to a safety harness. There are several courses around London, and it makes a great family activity. The traditional experience is for kids 10 and over, but younger cheeky monkeys can try Tree Top Junior.
K-Rating: 9.4
11. WakeUp Docklands
Visit WakeUp Docklands to try wakeboarding and paddleboarding. In the accessible urban surroundings of Royal Victoria Dock, this is a beach club where everyone is welcome. There are special beginners lessons that include all equipment, tuition and a hot shower. Once you're competent, you can then hire equipment and join in at general sessions, including a Sunday morning Kids Club.
Not yet K-Rated – why not be the first?
12. Daytona Race Track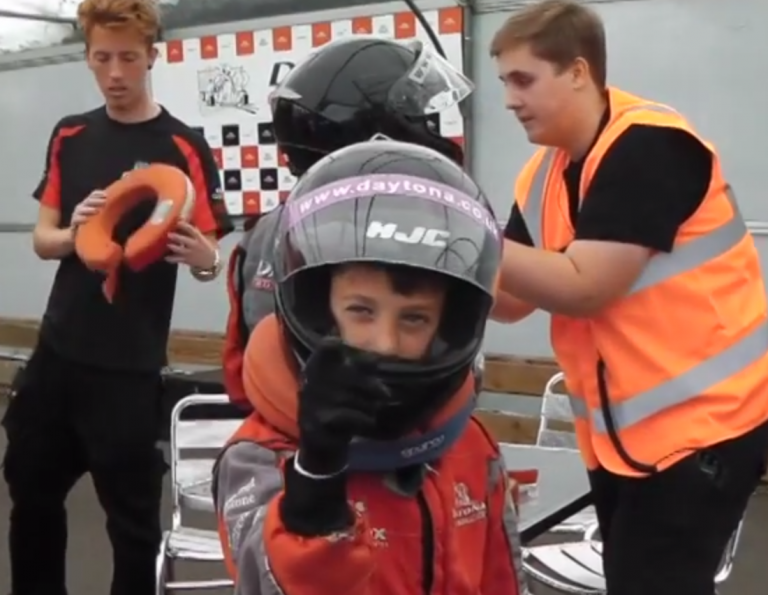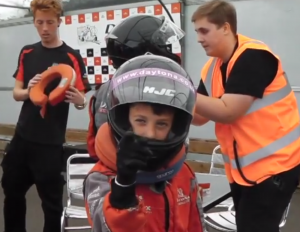 Daytona has four race tracks across the UK and is perfect for kids who have a need for speed. It's perfect for birthday parties and kids as young as 5 can take part.
K-Rating: 9
13. Rave-A-Roo
And for energetic little ones, let them bounce around at Rave-A-Roo – a day-time festival for kids to enjoy DJs, live stage performances, a soft play room, confetti, neon craft, a UV tattoo station and chance to challenge their parents on the dance floor!
Not yet K-Rated – why not be the first?
14. iFly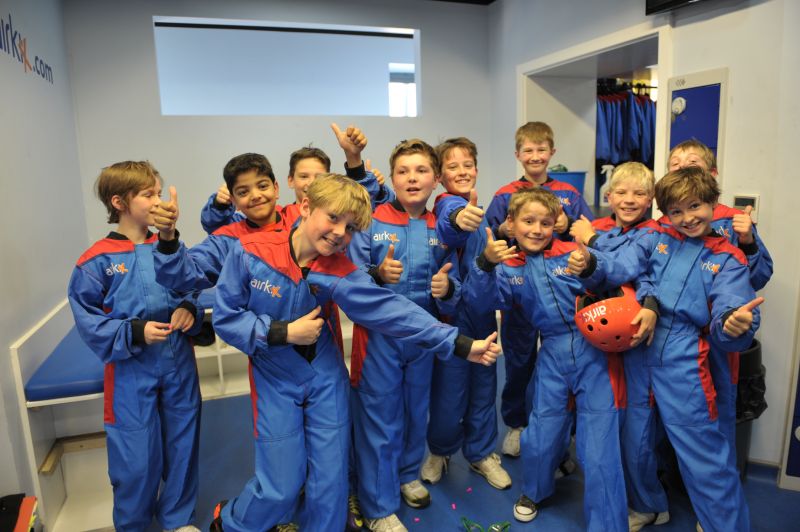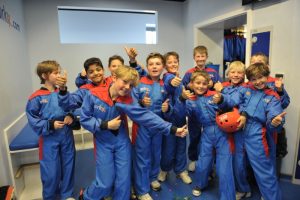 Are the kids adrenaline junkies? Why not try something really different like indoor skydiving at iFly? There are three locations in the UK: Milton Keynes, Basingstoke and Manchester. Just try not to be too blown away by the experience…
K-Rating: 9.1
15. Herne Hill Velodrome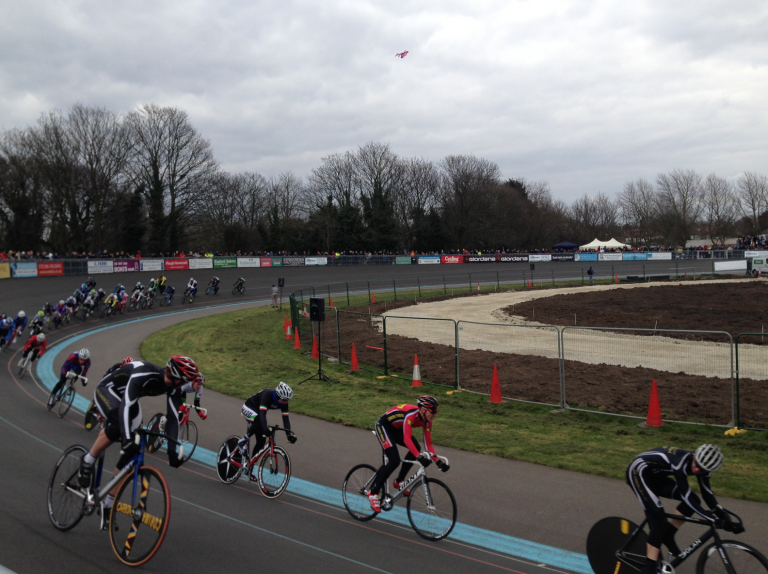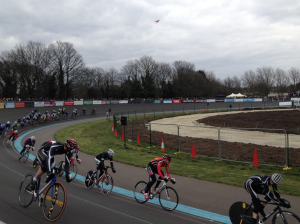 Nestled in a quiet part of South East London, at the Herne Hill Velodrome kids can try out track cycling, cyclocross and even mountain biking. Plus it's where Sir Bradley Wiggins started his career so who knows? Your kids could become Olympic medal winners…
Not yet K-Rated – why not be the first?