15 Things to Do with Active Kids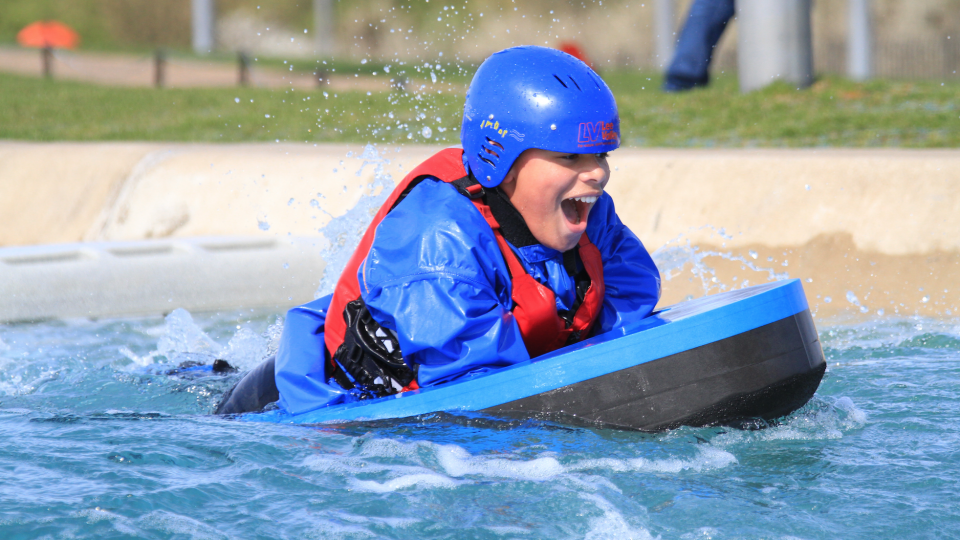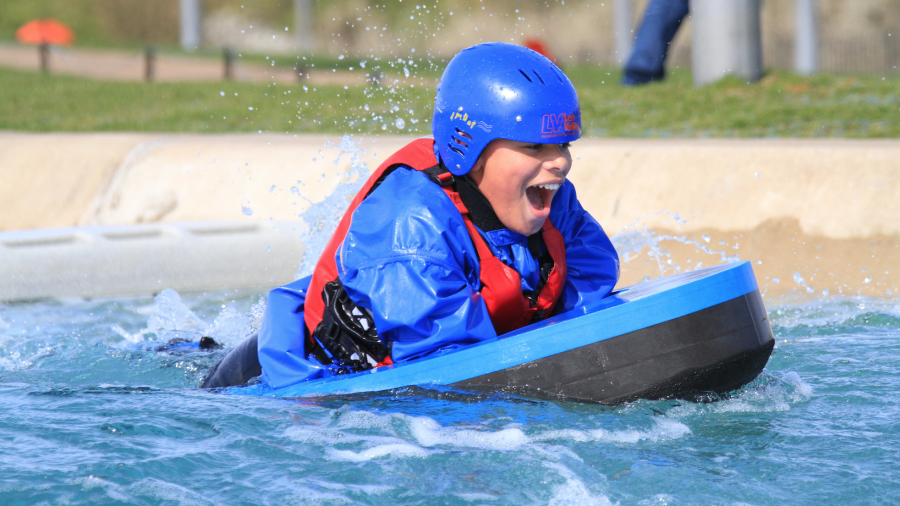 The great thing about getting the kids out of the house and active is they sleep well at night (or that's the theory anyway)! Luckily for us London is packed full of fun outdoor activities to tire them out.
We've teamed up with Londoner Douglas Lloyd, founder of safe children's entertainment app Azoomee, to share his top tips for kids to get active in London.
Azoomee features the best kids' entertainment, with TV shows encouraging an active lifestyle such as awesome footie tricks with 'Street Zone' or learning new dance moves on 'Pop It'.
Download Azoomee today using this exclusive Kidrated offer.
1. Oxygen Freejumping
What better than a whole room filled with trampolines? At Oxygen Freejumping, kids can bounce with their friends, or check the timetable for Family Bounce sessions and sessions for little ones.
This trampoline park has 150 wall-to-wall trampolines, which means there's no such thing as being too bouncy. Kids can slam dunk some hoops, tackle a giant obstacle course, indulge in some free running and have a game of dodge ball with added elasticity. For extra thrill, they can launch into a giant airbag and bounce away!
Mini superheroes can dive on into an adventure full of thrills and spills in the new PJ Mask sessions. With interactive activities, fancy dress and prizes to be won this under 5's superhero mission is not to be missed. There's so much more to discover, including the Oxygen School of Trampolining. Here cool kids can work on their tucks, flips and splits with a British gymnastics qualified instructor and channel their inner Olympian.
K-Rating: 9.9
2. The Big Tree Climbing Company
Grab a harness, meet your instructor, and start climbing. The Big Tree Climbing Company offers sessions in Alexandra Common, Streatham Common and Fenton House, where you can spend an hour safely swinging through the branches.
Tree climbers support and encourage one another building teamwork as they trust and rely on each other, testing balance and co-ordination. It builds confidence by taking you out of your comfort zone and encouraging you to challenge yourself. Tree climbing is achievable and exciting and takes place in beautiful locations.
Tree climbing brings you closer to nature, it can help to relieve stress and leaves you with a huge sense of achievement. They offer a fun and safe way to enjoy woods from a new perspective. You'll be closer to the trees in all their glory and to the insects, birds and other animals that live in them. Have a bird's eye view of the woodland floor as you look down through the leaf canopy and see what the squirrels see.
You can leave the kids to it or join in!
Not yet K-Rated – why not be the first?
3. Bay Sixty6
Check out this undercover skate park in Ladbroke Grove. This spacious skate park fills the space under the Westway, meaning it benefits from rain cover and fresh air around the edges. Three main sections provide something for everyone – there's a bowl, park/street area and beginners section for those still learning.
BMX access is restricted for safety reasons but there's an exclusive session for them every Tuesday night. Beginners' sessions take place between 10 am and noon every Saturday and Sunday. Skateboard and helmet hire is available and there are lockers, toilets, vending machines and a skate shop.
K-Rating: 8
4. Chel-Ski
Visit London's largest indoor ski centre to show off your moves, or book lessons to learn how to ski and snowboard. Brilliant name aside, there are many reasons to like Chel-Ski. It's just off the King's Road and you'll learn on a mat with a big mirror in front of you so you can watch yourself as you come down the slopes!
At Chel-Ski there's not an ounce of snow in sight. Instead, the slope, which moves under skis like a giant sloping treadmill, is made of astroturf-like material, sprayed with water to give it grip. All sessions are structured in 10-15 minute blocks to allow rest periods. All prices include tuition, supervision, feedback provided by a qualified instructor, supply of boots, skis and helmets. All group sessions are with 3 people matched by age and ability.
Not yet K-Rated – why not be the first?
5. Lee Valley White Water Centre
Try a range of exciting watersports at Lee Valley White Water Centre. Over 8s can try kayaking, canoeing and paddleboarding, over 12s can hydrospeed – jumping into the rapids and navigating a course on a bodyboard – and for over 14s there is also white water rafting. Guaranteed to get the heart racing!
Choose from a range of activities or sit back and watch the action at The Terrace Bar & Café. Before you hit the rapids you'll be kitted out with wetsuits, boots, helmets and buoyancy aids, then trained up by an expert instructor and put through your paces on the course. You can even charter an entire raft (which holds a maximum of 12 people) for a big day out with family and friends. River Lee Country Park is just a hop away, so you can hang around a bit longer after the activities and relax in the park before you head home.
K-Rating: 10
6. BMX Tracks
Hold on for a bumpy ride at Hammersmith BMX Track, where you can make new friends and hone your skills. Though you must be able to ride a bike, beginners are welcome and are able to hire bikes, helmets and gloves. Enjoy this innovative play-track that consists of challenging dirt jump style features, faster rollers, berm to berm jumps and London's only BMX track wallride.
Your first session is free, and there are club training sessions if you become keen. Or head east to the Olympic Park where there are awesome holiday BMX activities.
K-Rating: 10
7. Ping! England
If Ping Pong is up your street, try out a free game somewhere in the capital. Ping! England has free table tennis tables all over the city – all you need to do is pick up the bat and play. It's the perfect excuse to get the kids out of the house, especially if the park is just not cutting it anymore. Everyone can join in and you can even bring friends along and make it a playdate! Check out their website to find your nearest table.
Not yet K-Rated – why not be the first?
8. Visit a Lido
Despite the forever unpredictable British weather, everyone hopes for rising temperatures during the summer, and what better place to spend a hot, summery afternoon than at an open-air pool?
When the sun does come out, why not cool off and splash about in one of London's many lidos? You can find them in Tooting Bec, Charlton, Brockwell, Hillingdon, Parliament Hill, Kings Oak, London Fields and even a cordoned off area of the Serpentine.
A little history about lidos (in case you were curious) – The golden age of lidos  in the UK was in the 1930s when outdoor swimming became popular. 169 were built across the UK! Many lidos closed when foreign holidays became less expensive, but those that remain have a dedicated following. So head to one near you and join the hype.
Not yet K-Rated – why not be the first?
9. Coram's Fields Sports Pitches
Get your trainers on, grab a few friends and play some sport at Coram's Fields. Pitches can sometimes be hired out, but there is always at least one available for children and young people to use free of charge. They are fully floodlit and have 8 changing rooms, with showers on site.
Coram's Fields itself is a 7-acre park where over 16s can only enter when accompanied by a child, and there are plenty of free activities provided by the Youth Centre and Sports Programme. The park is steeped history and for 80 years Coram's Fields has existed solely for children and young people as noted by their well-known policy that 'no adult can enter without a child'.
Not yet K-Rated – why not be the first?
10. Go Ape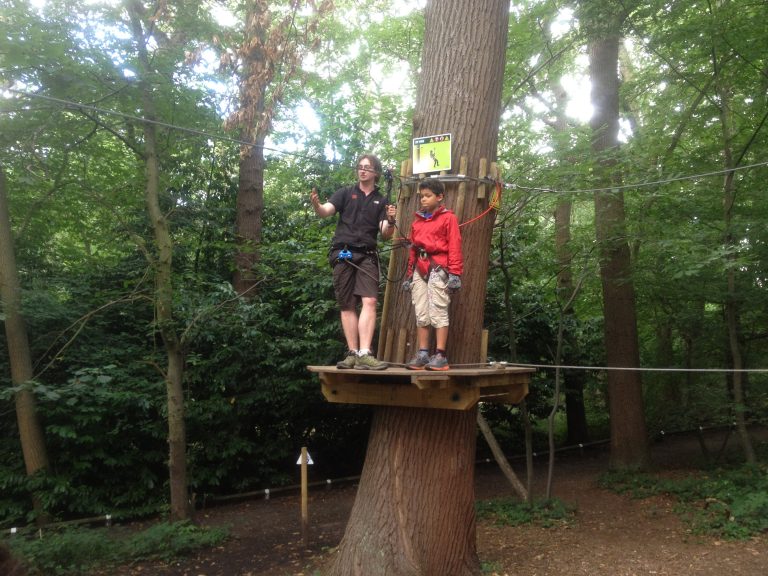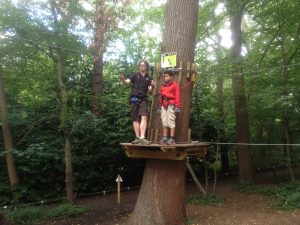 Balance, swing and zip wire through the trees at Go Ape's treetop adventure course. Move from tree to tree via a series of obstacles, bridges and leaps of faith – all attached to a safety harness. There are several courses around London, and it makes a great family activity.
Go Ape also have nets 30 feet above the forest floor and heavy-duty all-terrain Segway rides on spectacular off-road trails. Whether you're a thrill-seeker or after quality family fun come and put a smile on your face, get the wind in your hair and make some memories to last a lifetime.
The traditional experience is for kids 10 and over, but younger cheeky monkeys can try Tree Top Junior.
K-Rating: 9.4
11. WakeUp Docklands
Visit WakeUp Docklands to try wakeboarding and paddleboarding. In the accessible urban surroundings of Royal Victoria Dock, this is a beach club where everyone is welcome (even dogs!).
There are special beginners lessons that include all equipment, tuition and a hot shower. Once you're competent, you can then hire equipment and join in at general sessions, including a Sunday morning Kids Club. They also now offer yoga/pilates on the paddleboards – good luck!
Not yet K-Rated – why not be the first?
12. Daytona Race Track
Daytona has four race tracks across the UK and is perfect for kids who have a need for speed. It's a great choice for birthday parties! The price includes all safety equipment, a comprehensive driver briefing and all laps are timed and printouts are provided to drivers at the end of the session.
Daytona Sandown Park offers Arrive&Drive practice sessions on the GP Circuit for drivers aged 14+ in their SODI Karts and for experienced drivers aged 16+ in our DMAX karts. So that all the family can join in, they allow drivers aged 8-15 years to drive in Junior Arrive&Drive on the Indy and Club Circuits. Plus, Bambino Graduates aged 5-7 years can also drive on the Club Circuit.
K-Rating: 9
13. Rave-A-Roo
For energetic little ones, let them bounce around at Rave-A-Roo – a day-time festival for kids to enjoy DJs, live stage performances, a soft play room, confetti, neon craft, a UV tattoo station and a chance to challenge their parents on the dance floor!
There's games for all and tons of PlayGlow toys. There's also a Chill Time area for when the mini ravers need a break. Stars from children's television show Go!Go!Go! will be making an appearance to keep the young ones entertained in the main room. The Ministry of Sound will create different atmospheres for different ages in their various rooms, and Rave-A-Roo will be taking extra care to monitor sound levels, so the little ones can get some shut-eye if need be.
Not yet K-Rated – why not be the first?
14. iFly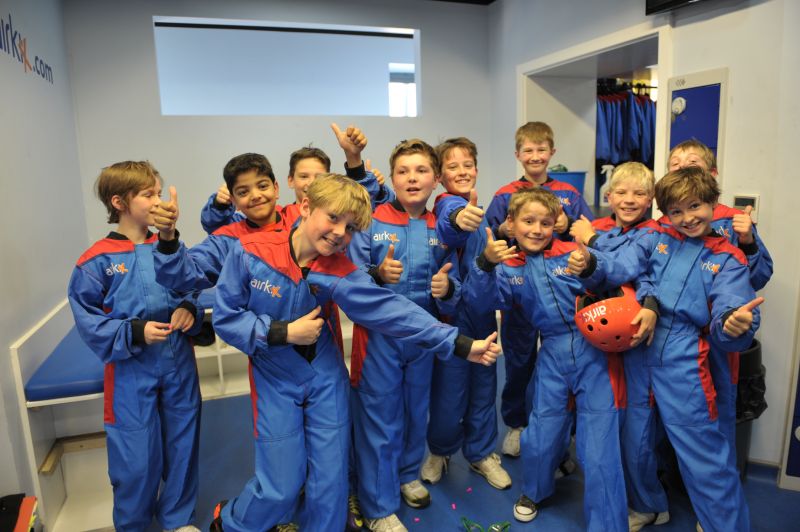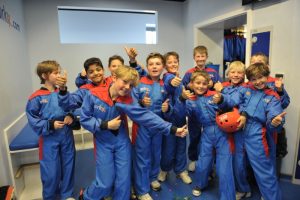 Are the kids adrenaline junkies? Why not try something really different like indoor skydiving at iFly? There are three locations in the UK: Milton Keynes, Basingstoke and Manchester. Just try not to be too blown away by the experience…
Their expert instructors show the kids how to take off and fly in the most technologically advanced body flying tunnels in the world. If your kid has ever dreamt of flying like a superhero, this is the place to take them. It's where the dream of flight becomes a reality and every flyer has a chance to earn their 'Wings'. Flyers from 3 to 103 years can experience the thrill of indoor skydiving at iFly.
K-Rating: 9.1
15. Herne Hill Velodrome
Nestled in a quiet part of South East London, at the Herne Hill Velodrome kids can try out track cycling, cyclocross and even mountain biking. With all the cycling your kids could do here, they could become Olympic medal winners…
At Herne Hill, they have balance bike sessions for kids aged between 2-5. This is the perfect opportunity for kids to learn balance and co-ordination skills before stepping up to a pedal bike. They have lots of Strider bikes and helmets available and you are welcome to bring your own. Riders who are learning with their own pedal bikes are welcome too.
Herne Hill has teamed up with lightweight kids' bike brands, Frog Bikes and Hoy Bikes to give children under 8 who can ride unassisted the chance to participate in some special sessions on the 250m junior track. The hour-long sessions, which cost £3, will introduce youngsters to the basics of bike riding and will give them the opportunity to both develop and practice their general bike handling and cycling skills. We are very fortunate to have our own fantastic bikes from Frog Bikes and Hoy Bikes available to hire out to kids that need them. Hiring one of our bikes costs £1.
Not yet K-Rated – why not be the first?