Top 10 Things to Do in Regent's Park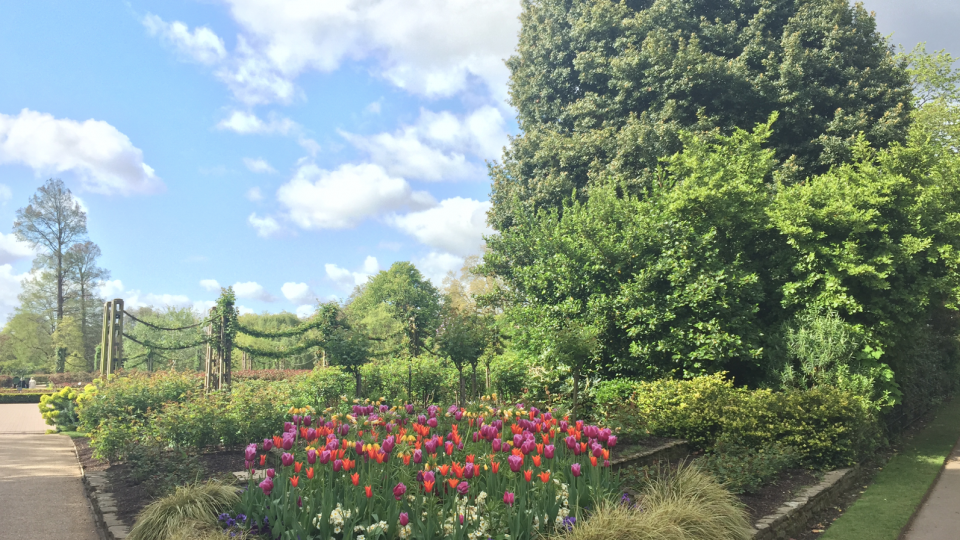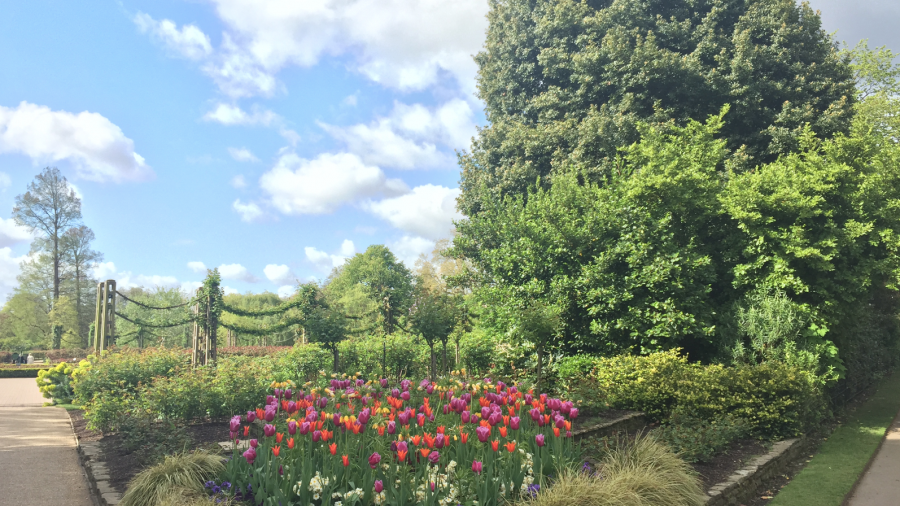 Regent's Park stretches from Marylebone and Baker Street to the south, and Camden to the north. Not quite as big as Hyde Park, there are still plenty of activities to do with kids. So here's KidRated's top 10.
1. Head to a playground
Including this one in Primrose Hill, there are four playgrounds in Regent's Park, all with different fun things to do.
Marylebone Green Playground is a wonderland of climbing frames, seesaws, and sand pits divided into 3 themed zones. The Traditional Zone sticks with the 3 pillars of any good playground: swings, a seesaw and a climbing frame. The Art Zone has a spiralling folly and a slide, another sand pit and a cool lunar landscape; while the Natural Zone offers up a willow tunnel, clambering rocks and timber stilts plus a fallen Zelkova tree, all ready for climbing on.
2. Watch a show at the Open Air Theatre
In the summer months, the Open Air Theatre presents great plays and musicals. Though its twinkling, manicured prettiness makes Regent's Park Open Air Theatre resemble something out of 'A Midsummer Night's Dream', the volume of Shakespeare performed on its stage has dwindled from almost exclusively to fairly sporadically under long-serving artistic director Timothy Sheader.
Ticket prices are comparable to the West End, though the sightlines are good at most prices. There are cheap tickets available for younger audiences (including the BREEZE membership scheme, which offers £10 tickets for 18-25-year-olds), and concessions can buy £20 standby tickets prior to the day's performance (from 5 pm for evenings and noon matinees).
3. Learn to play tennis
At the Regent's Park Tennis Centre, there are courses, camps, drop-in sessions, matches and tournaments for kids.
Adults can also receive coaching, so why not take a lesson while your kids play? You wouldn't want them to beat you!
4. Climb to the top of Primrose Hill
One of the best FREE views in London, look south to see the enchanting London skyline. On sunny days, it can be quite busy but there's plenty of space. Watching a sunset from here is a great way to end the day.
Great for celeb-spotting too with Gwen Stefani, Jamie Oliver and Kate Moss all living locally.
5. Rent Pedalos
The park has a shallow boating lake where kids can captain their own boats, but if you want fun for all the family, hire a pedalo and explore the large boating lake. The boating lake is open daily from 10:30 am – 6:00 pm from late March through to the end of October and offers rowing boats and adult pedalos for hire.
The separate children's lake is open weekends, bank holidays and school holidays only (subject to weather conditions). Children's pedalos are available for hire.
For prices, check here.
6. Go on a bird walk
Nature-loving kids will enjoy spotting the huge variety of birds here. Check the website to see which birds can be fed, and which are perfectly happy to find their own food.
For a bit of fun, why not make a game of it and test your kids to see if they can name all the birds they spot?
7. Explore the rose gardens
The park has stunning flower borders and many of the roses have special names, so why not let the kids find the prettiest roses and choose the best names for them?
This is a great walk for both you and the kids. A bit of calm in the middle of the day where you can take a (hopefully) leisurely stroll and breathe in the flower-scented fresh air.
8. London Zoo
The world famous London Zoo is housed on the North East corner of Regent's Park and is definitely worth a visit.
BUT, if you haven't got time, or are on a budget, from certain places in the park, you can get a great view of some of the animals for FREE. Cheeky, but thrifty.
9. Pick up a picnic
If you arrive in the park, and it's so sunny that the thought of going inside to eat is unbearable, the Regent's Bar and Kitchen offers picnic boxes.
Simply choose from their tasty menu, choose a nice grassy patch and enjoy a leisurely al fresco lunch. Alternatively, of course, bring a picnic from home! There are plenty of green spaces you can find and don't forget to bring a frisbee!
10. Run Wild
With over 400 acres of open space, Regent's Park is perfect for kids to just play! Play hide and seek, spot the flower and have fun climbing trees. This park is perfect for a whole family day out!