How to Travel Abroad… in London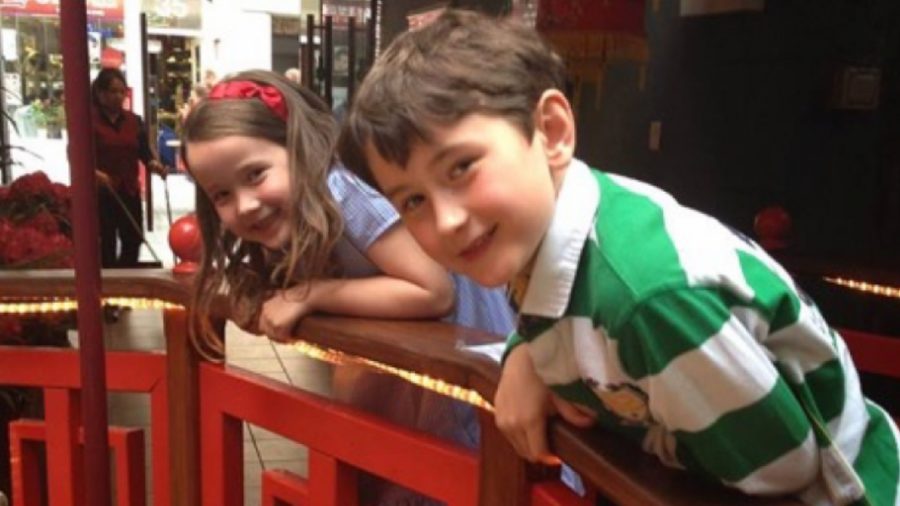 Fancy a holiday but don't want the hassle? Want to do something exotic with your weekend, be transported to another world, or have a taste of another culture? Try these places that will allow you to travel abroad without leaving the M25!
1. Kyoto Garden and Fukushima Memorial Garden, Holland Park
Escape to Japan in this picturesque space. The Japanese Kyoto garden was donated by the Chamber of Commerce of Kyoto in 1991, while Fukushima Garden was donated to commemorate the support of the British during the natural disaster at Fukushima.
Appreciate the peaceful atmosphere, with bamboo fencing and wandering peacocks. You can also explore the wider park, which has football and tennis facilities, woodland, an orangery and café.
2. Wat Buddhapadipa
Imagine you're in Thailand at this beautiful Buddhist temple. Everyone is welcome, and its aim is to spread the teachings of Buddha. Set in 4 acres of grounds, there is plenty of space to enjoy, with a lake, grove, flower-garden and orchard.
See the giant golden statue of Buddha in the shrine room, and don't forget to take off your shoes before visiting the chapel. The temple is only open on weekends, but the grounds are open throughout the week.
3. Barbican Conservatory
Step into the tropics in the Barbican Conservatory, with its host of exotic fish and over 2,000 species of tropical plants and trees. It's London's indoor rainforest so you don't have to trek to the Amazon.
To find out more about the history of the garden you can book onto a tour, but you can also take in the sights yourself every Sunday between noon and 5 pm. Do check opening times, though, as sometimes it is closed for events.
4. Aladdin the Musical
Get transported to a whole new world at the Prince Edward Theatre with Aladdin the Musical. Featuring all the well-loved songs in a lavish and colourful performance, discover a West End take on the Middle East. Recommended for 6 and above.
The beautifully designed sets are magical and will quickly transport you to the street markets located across the world – you can almost smell the spices in the air.
5. Ice Bar London
If the arctic is a little out of your comfort zone, try London's Ice Bar. The Ice Bar is open to children during the day, with last entry at 17:45.
Everything inside is made out of ice, from the walls to the tables – and even your glass! You have a 40-minute time slot in the bar to enjoy a cold drink, and will be given a warm cape with hood and gloves to keep you toasty throughout your stay. The only thing missing is a real-life polar bear!
6. Little Morocco, Golborne Road
Adjoining Portobello Road in Notting Hill is a street known as 'Little Morocco'. Try out some of the many Moroccan restaurants and shops, or take a quick hop to Portugal to try out the street's Portuguese patisseries. Go on a Sunday for the street market.
You can pick up all kinds of bits and pieces here to add to your collection. As my aunt once said, "there comes a time in a woman's life when she needs a Moroccan Pouffe".
7. Palm House, Kew Gardens
This iconic Victorian glasshouse is home to a huge array of tropical plants, forming a miniature indoor rainforest. While admiring the 16,000 panes of glass, you can find plants from the Americas, Africa, Asia, Australasia and the Pacific, including rubber, cocoa and banana as well as lots of different types of palm.
There is also a Marine Aquarium in the basement with different species of marine plant. In the winter it's particularly fun because you can step in from the snow into a tropical Oasis in seconds.
8. Chinatown
Don't miss Chinatown, full of Chinese restaurants, bakeries and supermarkets. Pose for a photo under the famous arch, or go at Chinese New Year to enjoy all the lanterns. Many restaurants have little bridges with water features to gaze at.
It boasts buildings and streets decorated with Chinese symbols such as dragons and lanterns and keep an eye out for street signs, which are written in English and Chinese.
9. Rotherhithe
Due to the historic trade routes of the Surrey Docks, Rotherhithe is home to a thriving Scandinavian community. There is a Norwegian, a Finnish and a Swedish church, as well as a number of Nordic community areas including a sauna.
Have a look at the Nordic architecture, try out the shops and cafes, or visit near Christmas for a Scandinavian street market.
10. Borough Market
Take a culinary trip around the world at Borough Market, from the Levant to Mexico and everything in-between.
Pop down for Italian gelato, fill up on Indian streetfood or pick up some bread and cheese to take home. There's something for everyone here, from the fussiest eater to the young gourmand.
11. London Zoo
Visit the zoo to see animals from all around the world, from the Galapagos tortoise to the majestic Asiatic lions.
As each animal is placed in a habitat that reflects their home, you can experience locations such as the lion's Indian-themed exhibit, the African bird safari or London's only living rainforest. It's a real-life Lion King!