Alex Lowe
Published: 24th March 2022
Alex Lowe is an award-winning actor, writer and comedian and the the man behind the satirical, psychic character Clinton Baptiste and the grumpy foul mouthed pensioner, Barry from Watford.
Clinton first appeared in the Peter Kay cult sitcom Phoenix Nights, but what was originally less than a 10-minute performance has become a phenomenon and Clinton now has a cult following. Including an award-winning podcast and several live shows which Alex has successfully toured around the UK.
Tell us about your latest project.
My latest project is a weekly podcast as Clinton Baptiste, a character I played on Peter Kaye's Phoenix Nights 20 years ago, a clairvoyant and psychic who utters a famous line which is probably not right for kids… It's about this hapless man who is hopeless at what he does, very unsubtle and very undiplomatic (just telling the truth). It has real people phoning in and a variety of famous actors coming on to chat. It's lovely that people trust me enough to come on the show.
I love the way things are going with entertainment, that you can just put out your own stuff. You don't need these gatekeepers that have been telling you all these years what people want. If you put it out there, you discover for yourself that there's an interest.
It is really delightful that so many people remember Clinton. I've practically been touring since my successful stand up performance with Peter Kaye when we revived Phoenix Nights Live At Manchester Arena in 2015. Later this year, I'm doing a Mcintyre Productions Tour with Lewis Macleod who plays Ramone, Clinton's arch nemesis. The two characters are going to compete with their psychic skills on stage, which should be hilarious.
What was your favourite place to visit as a kid in London, and why?
As a kid, and probably still now, it's the RAF Museum in Hendon. All my relatives were cockneys from South East London who fled the Blitz so WW2 was always discussed. Rightly or wrongly, I feel absolutely steeped in that tradition in a way that my wife isn't. To this day, I find it comforting to go there and see these slightly crappy models from the 1940s and feel a sense of the dust of time on the bakerlite phones the planes are sitting next too. It makes me realise there was a massive history before me. I don't mean to be jingoistic, but if nothing else you have an appreciation for what that massive struggle must have been like. 
Where's your favourite place to eat with your family?
Since my son started at Manchester Metropolitan University, we discovered the Rice Bowl behind The Royal Exchange Theatre. It's a family-run place, the food tastes fresh, it's not pretentiously expensive and there is alcoved seating so you can hide away.
Where in the UK would you recommend to another family?
Cassiobury Park in Watford. It's got it all – a playground for kids with an ocassional miniature railway, a gentle canal (which at my time of life is lovely and leisurely) plus it's easy accessible via the Metropolitan line or M1 and M25. You can also branch into Whippendell Woods and walk for miles and miles…
Describe a perfect day with your family.
To go somewhere in Hertfordshire. It's not too far from home so we'd plan to have a lovely walk (whether my kids would do that with me I don't know), which would hopefully end at a country pub where we could have a drink and some food.
Name somehwere you love going to with your kids…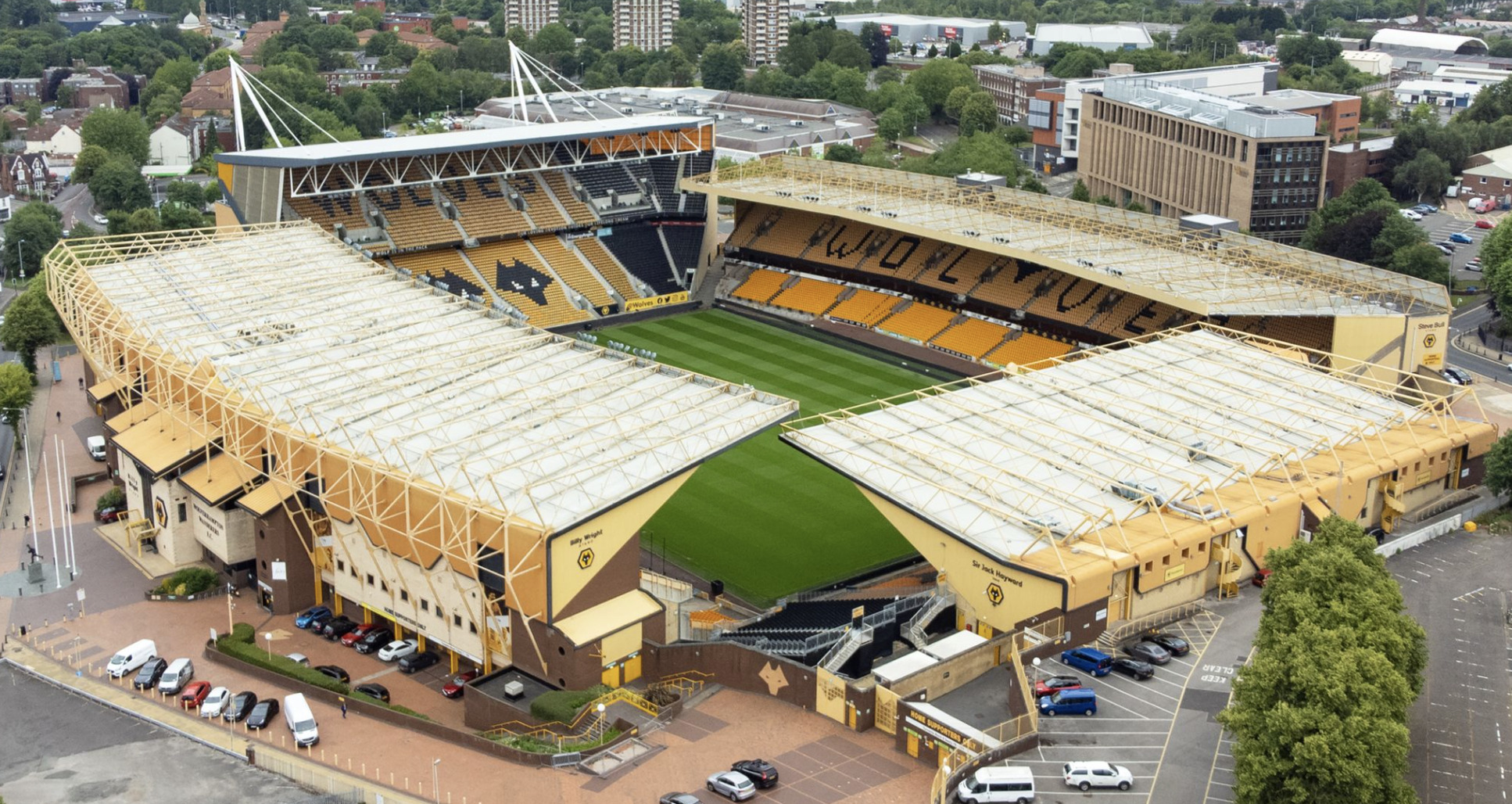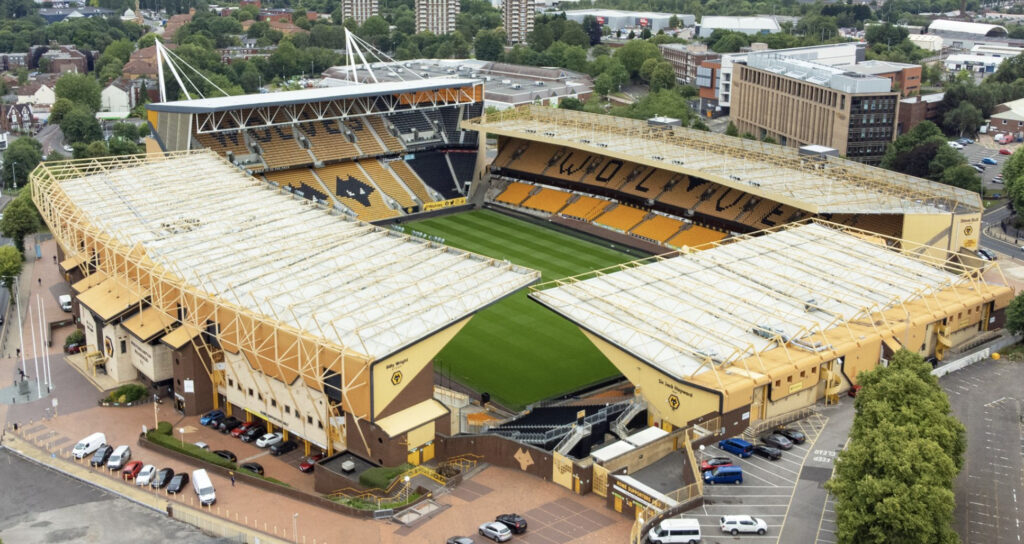 I was once a big QPR fan living in North West London. I'm now a season ticket holder at Wolves and and so we often go to the matches at Molineux Stadium –  it's a real family bonding thing. My son is now eighteen, so we have to wave goodbye after the match as he goes the other way back to uni… it's bloody heartbreaking.
Occasionally, Georgia a.k.a Glowe – the successful singer-songwriter ( @glowexx ) and my wife come. As an actor, I love the theatricality of it, you cannot beat football for entertainment. You are surrounded by colour, people cheering and you can spot your heroes and villains – I've watched football all my life and it's still so exciting.
Bus, tube, cycle, walk or taxi?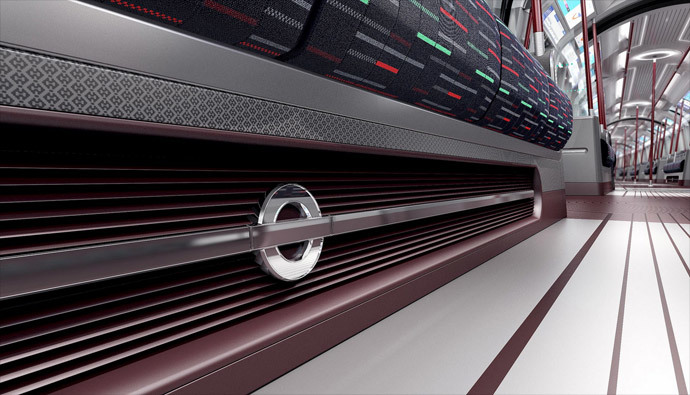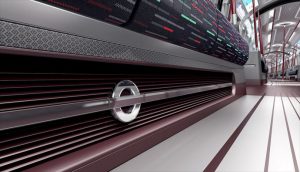 It's always gotta be the tube. I go on the overground from Bushey where I live and I'm into town pretty quickly.