Louis Theroux
Published: 13th January 2021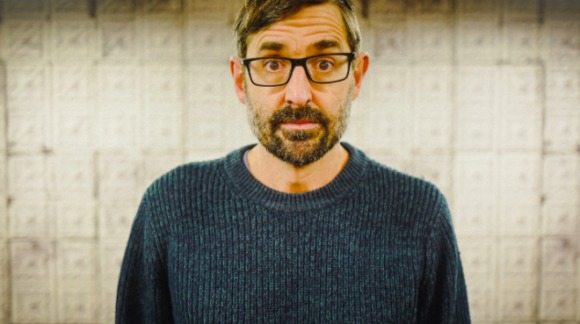 Louis Theroux is an award-winning British-American filmmaker, journalist and broadcaster. He is best known for his documentaries that investigate fascinating worlds and lifestyles.
He 
lives in West London with his partner and children. Click here for his official website and here for his official Facebook page.
Tell us what you're up to at the moment…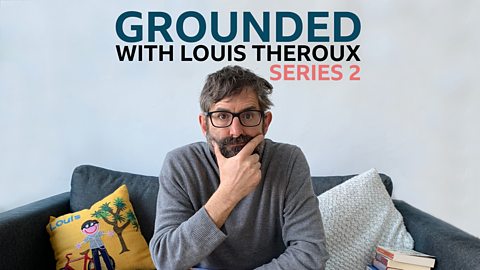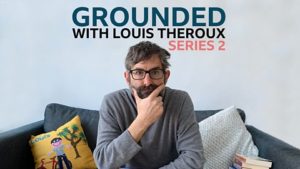 My latest project is a podcast series called Grounded with Louis Theroux in which I have long-form conversations via Zoom with interesting people.
I've just finished recording the ten episodes of series 2, speaking to the likes of Rylan, Frankie Boyle, Michaela Coel and Sia. You can find them via the BBC Sounds app.
*In other exciting news, Louis has revisited Joe Exotic a decade on – the convicted felon and cult figure. In Shooting Joe Exotic, Louis digs deep into Joe's background, meets Carole Baskin and asks what made the Tiger King.
What was your favourite place to visit in London as a kid?
I lived in South London with my mum, dad and brother. Our Sunday ritual was to get an Indian meal at the Taj Mahal in Putney and then go and run around in Richmond Park. It was my favourite place to visit as a kid, especially in the Autumn as there were swathes of bracken you could play hide-and-seek in.
Where is your favourite place to eat with your family?
My favourite place to eat with the family is Giraffe on the South Bank. It's not that the food is amazing but they are kid-friendly and you can make noise without feeling too self-conscious. They also do pretty good juices, coffees and Bloody Marys.
Afterwards, you can wander around the South Bank and browse the secondhand books at the outdoor market and maybe buys some freshly fried churros from one of the food vans.
Where in the UK would you recommend to another family?
I'd recommend staying in a hotel for a change instead of an airbnb, and maybe doing it in the UK.
Last Autumn, when restrictions eased up a little, we spent three nights at Losehill House Hotel and Spa in Derbyshire in the Peak District. It was the first time in ages we'd been waited on instead of self-catering. It felt like pure luxury.
Rambles through beautiful countryside, then warming up beside a fire, with cocktails and a delicious meal.
What would be your perfect family day out?
A perfect day out with the family would probably involve a visit to a historical house or stately home, a National Trust property, with grounds to run around in.
Other activities would include looking at a few paintings, getting lunch or maybe a picnic, then playing hide and seek outside.
Polesden Lacey in Surrey, Cliveden in Berkshire, Hever Castle in Kent are all tested and approved by the Theroux family.
Name THREE places you love going with your kids…
Special mention: lunch at Rubio's in Harlesden and then a walk down to Roundwood Park. We recently started using the skatepark there.
Refugee Support Network helps refugee and asylum-seeking children and young people build more hopeful futures through education, which Louis strongly supports.
Bus, Tube, Taxi, Walk or Cycle?
For transportation: definitely cycle if I'm on my own. My littlest is still a bit young for us all to cycle en famille.
The Bike Project take secondhand bikes, fix them up and donate them to refugees and asylum seekers in London and Birmingham. Louis donated his bike to The Bike Project in 2019.
Give us your #Londonlife-hack!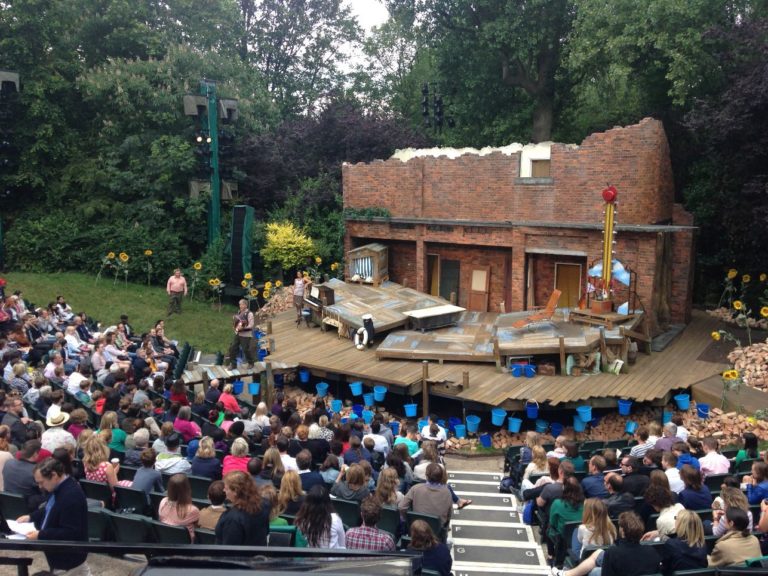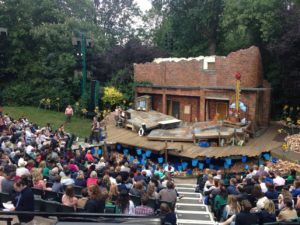 If you time it right, you can picnic outside the Regent's Park Theatre and listen to the music spill over. I enjoyed half a performance of Jesus Christ Superstar last year. Granted, it's a bit muffled, but you can get the gist.