Best Days Out – Sophie Cousens
Published: 1st October 2021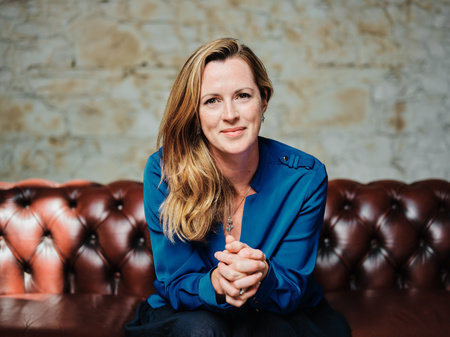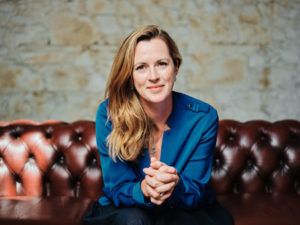 Sophie Cousens @sophie_cousens is a New York Times best selling author, publishing her first romantic comedy This Time Next Year in 2020. Before becoming a full time writer, she worked as a TV producer in London for more than twelve years, working on shows such as The Graham Norton Show, Russell Howard's Good News and Big Brother.
Her latest feel good novel, Just Haven't Met You Yet, is available to purchase from all mainstream retailers. She now lives on the island of Jersey and balances her writing with being a mum to two small children.
Tell us about your latest project
My debut novel This Time Next Year was an instant New York Times Bestseller. My second novel Just Haven't Met You Yet was released in paperback and ebook on 11th November. It's a romantic comedy about a girl called Laura who picks up the wrong suitcase at the airport. She falls in love with the contents and convinces herself the owner of the bag must be her soulmate! The book is all set in Jersey, where I currently live, and is a bit of a love story for the island. It's fun and romantic, hopefully the perfect escapist read. 
What's your favourite place in London to visit as a kid?
My favourite place to visit in London as a child was the West End. We didn't grow up in London, and I was one of five children, so we never had a huge amount of one on one time with our parents. As a birthday treat, my father would take us on our own up to London to see a show. I have such vivid memories of going to see musicals such as Cats or Joseph and His Amazing Technicolour Dream-Coat with my father. The excitement of being in a real theatre with so much history, and seeing some of the best performers in the whole world. It probably inspired me to work in the arts.
We are so lucky to have world-class theatre in the West End, and I hope, it is something everyone will go back and support. I am going to continue the birthday tradition with my daughters, and am taking one to see Frozen the Musical for her sixth birthday next month.
Don't forget KidRated is great if you want to save money as we sell discounted tickets for West End theatre shows and family attractions! Find Out More
Where is your favourite shop in London to browse?
My favourite shop in London is La fromagerie on Marylebone High Street. I am obsessed with cheese, so no trip to London is complete for me without a tour around their cheese room, tasting a few obscure cheeses, then buying some fresh french bread, perhaps a few fresh figs, and taking a picnic to the park. The staff there are so experienced, if ever you'd wanted to learn more about cheese and how it's made, this is the shop for you.
What's your favourite place to eat (with your family)?
We all love Pizza Express. In fact, I have one daughter who hates cheese and pizza, but for some reason she loves Pizza Express pizza – go figure!
Where would you recommend to another family?
I would recommend RHS Garden Wisley in Surrey to another family. We used to go there with my grandmother, and I remember it being such a gorgeous place to walk around, take in the beautiful gardens, and then have a slap up tea in the cafe. It is everything an English Garden should be, and a wonderful day out for every age to enjoy.
Three place you love going with your kids.
We just took our children (4 and 5)

 

to Hever Castle and Gardens in Kent. They loved it – especially the water maze, which is basically a booby trapped maze that sprays you with water if you step on the wrong panel. My youngest said "this is the best day ever!" so high praise indeed. It is not a cheap day out for a family, but good value if you live close enough to visit more than three times a year, and buy a season ticket.
2. My children love Peppa Pig World which is part of Paultons Park. My tip would be to go outside of school holidays if you ever have an inset day, or you have children younger than school age. I's best seen when you don't have to queue! Any little fans of Peppa Pig though will absolutely love it.
3. I also love taking my children to the theatre – watching their faces as they see stories they know brought to life on the stage is completely magical.
Give us a #Londonlifehack.
Slow down, don't try to rush everywhere, or fit too much into your day. London is the best place to people watch, and nothing beats taking time to sit with your child on a bench and watch the world go by.