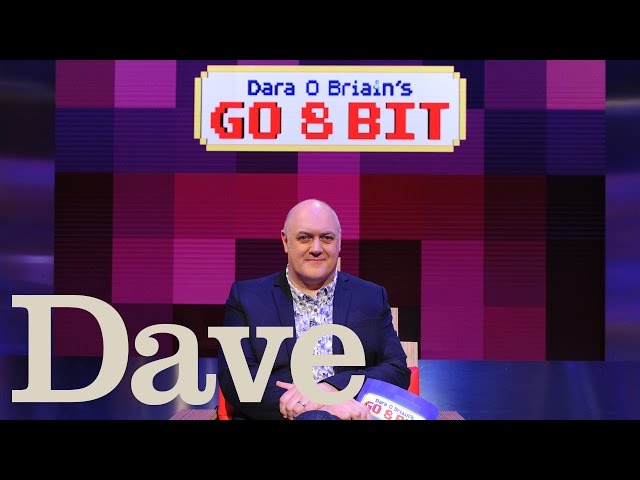 Steve McNeil & Sam Pamphilon
Published: 14th November 2016
Comedians Steve McNeil & Sam Pamphilon are team captains and co-creators on the Dave television show, Go 8 Bit with Dara O'Briain. Steve also created the brilliant live show, Wifi Wars, which was given a K-Rating of 9 by Stanley.
Tell us about your latest project?
Steve:
My show WiFi Wars (which KidRated previously covered when we broke a Guinness World Record ) is returning to the Royal Institution for a very special one-off festive spectacular!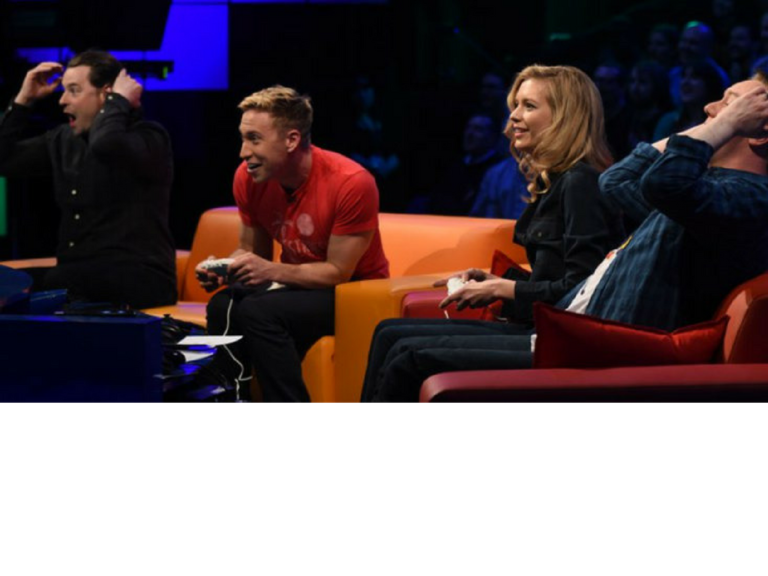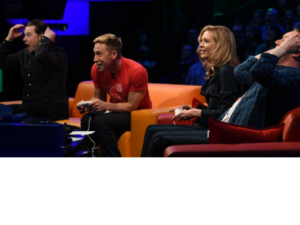 Sam Pamphilon and Ellie Gibson, my co-hosts from our videogaming TV show 'Dara O Briain's Go 8 Bit', will also be there, as will the original cast of the live version of Go 8 Bit and the Festival of the Spoken Nerd Guys from BBC Radio 4!  All proceeds from ticket sales will be shared equally between The Miscarriage Association, The Alzheimer's Society and The Royal Institution, three charities that mean a lot to us, so it's going to be a really lovely night – both fun, and raising money for good causes!
Sam:
Well we've just had the first series of Go 8-Bit air and that went really well, took us a bit by surprise, so hopefully we will get to do more very soon. I'm filming a show for ABC next which I'm not supposed to talk about yet, not because I'm such a big deal in it but because I think the project itself is secretive. I get to dress up and do pretending so I'm happy. I have robes in it. Also I'm half naked in one bit. They've made a terrible mistake.
What was your favourite place to visit in London as a kid and why?
Steve:
My dad worked for British Rail when I was a kid, so we got free rail travel. We didn't have a lot of money so we used to have days out where we'd get the (free) train from Milton Keynes to Euston, grab a Pain au Chocolat from the bakery place in the station, then get a train home again!
There's a really satisfyingly strange contrast about the idea of not having much money but travelling all the way to London just for a french pastry.
Sam:
My nans house in Blackheath. She lived on Lizban Street. When she lived there it wasn't like it is now. Her neighbour was called Hilda. You don't get Hilda's these days. I go back there sometimes and walk about. I got my first BMX there. The gardens are full of flint.
Where in the UK would you recommend to another family?
Steve:
Milton Keynes! I was born there and I still live here now. I actually live in one of the outlying villages now and I can assure people it's not all concrete and roundabouts, there's loads of fields and lakes and stuff too! Plus there's loads to do and it's easy to get to other places in the Country form here. Good transport links! I know what the kids are impressed by…
Sam:
I grew up in Bristol. I didn't appreciate it when I lived there because I'm an ungrateful waste of space but I like going back now. It's so beautiful. The view of the Suspension Bridge as you approach Hotwells and Clifton is breathtaking or at the very least, quite good.
Where's your favourite place to eat with your family?
Steve:
At the moment, I just have one very young daughter, so the favourite place to eat is our kitchen. Going anywhere else involves carrying buggies, bags of nappies, spoons, clothes and all sorts of other baby paraphernalia that makes it way too much bother. I'm a very lazy man.
Sam:
We love the Riverstation which is on the docks in Bristol. The staff there hug my mum when she turns up, which is very important. Dara O'Brian hugged my mum after a recording, I maintain it's still the only reason she watched all of Go 8 Bit.
Give us a tip for a cheap day out:
Steve:
Steal everything! (Don't actually do this).
Sam:
London is full to the brim of amazing parks and not just the famousy ones. Crystal Palace Park is a wonderful place to be with your family.
Name three places in London you love:
Sam:
Crystal Palace Park, we visit the dinosaurs there. They were built in the Victorian era so they look a bit wrong. A bit bulbous. Well, they look wrong to us with what we know of dinosaurs now. We could be wrong of course. Future generations may laugh at Jurassic park because we didn't yet know all stegosauruses had wheels instead of legs.
There is a petting zoo thing in Crystal Palace Park as well which is great especially if you appreciate the smell of goats bottoms.
I took my son to Byron in Westfield when he was about four months old. I thought I was being very cool but everyone looked at me like they wanted to call social services. This is slightly disingenuous. I didn't 'take my son to Byron'. I wanted a burger. He happened to be with me. He ate a crayon, we had a whale of a time.
Steve:
When you're a comedian, you end up gigging all over the place and eventually see how small the centre of London actually is. I used to get the tube everywhere but now I enjoy walking from A to B whenever I can.
Bedford Square (where the production office for our TV show is) is a beautiful oasis of calm (although you can't get in the park bit unless you live there sadly). The Pleasance Theatre in Islington always has great stuff on, and is well worth the faff of getting to whenever you can, and Soho/Chinatown's always a great area just to potter around if you've ever got a free half hour. I am so old.
Best place to catch a film?
Sam:
I don't go to the cinema as I have a fear of commitment.
Steve:
Probably Netflix – they've got loads.
Bus, Tube or Taxi?
Sam:
I'll say bus and tube but to be honest if I'm ever rich I'll taxi everywhere like a massive king.
Steve:
Walk. Unless you're going miles, do it by foot. It doesn't actually take much longer than the tube once you've walked through the station, up and down escalators and waited for trains, and you get to see the city. Just make sure you look up – the ground floor's all generic store fronts and litter, but the old buildings are all still up there if you look above the neon.
Give us a tip or a London life-hack…
Sam: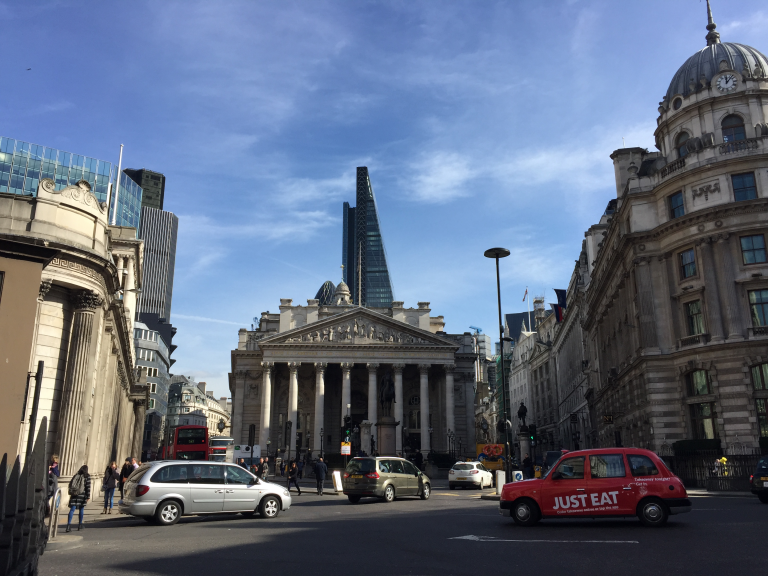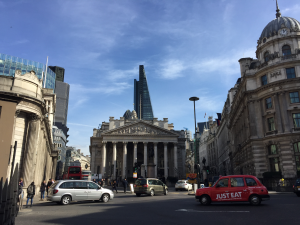 The city of London, as in the actual City of London, is full of history and hidden symbols. Little statues hidden on the ledges of buildings It's like the upside down. If you look at it carefully it unfurls its mystery. It's like stumbling into a meeting of the Freemasons.
Steve:
If you're using the tube, get that Tube Exits app that tells you which carriage is the best one to get in to save time at interchanges and when heading for the exits. You're going to do the walking anyway, might as well do it while you're waiting for your train! Congratulations, you've just saved valuable time that can be used above ground being attacked by pigeons or inhaling diesel fumes!
---
For tickets to WiFi Wars (including their Xmas Spectacular) visit wifiwars.co.uk
For more about Steve, go to stevemcneil.co.uk and follow him on Twitter: https://twitter.com/stevemcneil
You can follow Sam here: https://twitter.com/SamPamphilon
Find out more about the pair here: mcneilandpamphilon.com/