KidRated Blog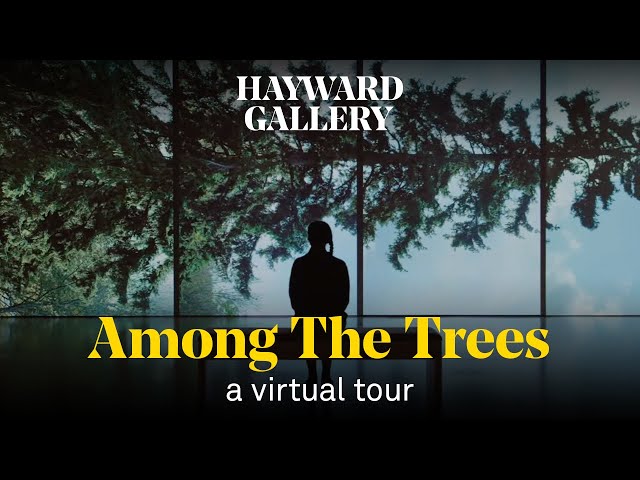 A Virtual Tour of the Hayward Gallery
Published: 25th May 2020
So museums and galleries may be closed but many of them are still giving visitors a chance to experience their works and exhibitions via a virtual exhibition online. Lydia, one of our teenage reviewers logged in to The Hayward Gallery Virtual Tour. Here's her verdict….
In light of a culture crisis more prominent than ever, there are hundreds of theatres, galleries, cinemas and museums taking art digital. While some of these (virtual tour of London, I'm looking at you) are depressing attempts at mimicking the real deal, the virtual tour of the Hayward Gallery isn't one that proves guilty.
After watching the videos for the exhibition of Among the Trees, I have decided that it's merits are threefold.
First of all, the clips are short.  For those of us who's already fraying attention span has dwindled to the worrying realm of about 6 seconds in quarantine (talking for a friend), the 1-4 minute time span is welcome.
Secondly, the tour does not attempt to recreate the enjoyment of the 'act of looking', that I have found that I can only fully enjoy when I am not doing that 'act' in my three day old pyjamas on my computer screen in the setting of an overheated room.
Instead, we get something we wouldn't get from visiting a gallery: the artists, art experts and curators themselves discussing the pieces in front of them. While you can't be there, the awe felt from discovering that Eva Jospin's 'Forêt Palatine'  is made entirely of cardboard, is something I may have missed out on if I had seen it in person and hearing the stories behind these trees is a sort of act of seeing in itself.
Thirdly, the exhibition itself explores so many beautiful ideas surrounding trees (who knew?) that I was inclined to continue watching video after video in the series (I went down a digital tree hole if you will). Despite this all, there is, as there is with every digital replacement for experience, a voyeurism that makes you wax desperate for the real thing.
While I enjoyed the videos, the fact that I can't do what would usually be my next step, to go to the exhibition, is also highlighted by them. Regardless, I would recommend the Hayward Gallery Virtual Tour over another batch of sourdough (I'm talking to you, North London mums), because it gives us a lesson on standing still.
If that's all we're doing for a few more months, we better do it right.