KidRated Blog
An Open Letter to Mummy Pig #3
Published: 19th January 2016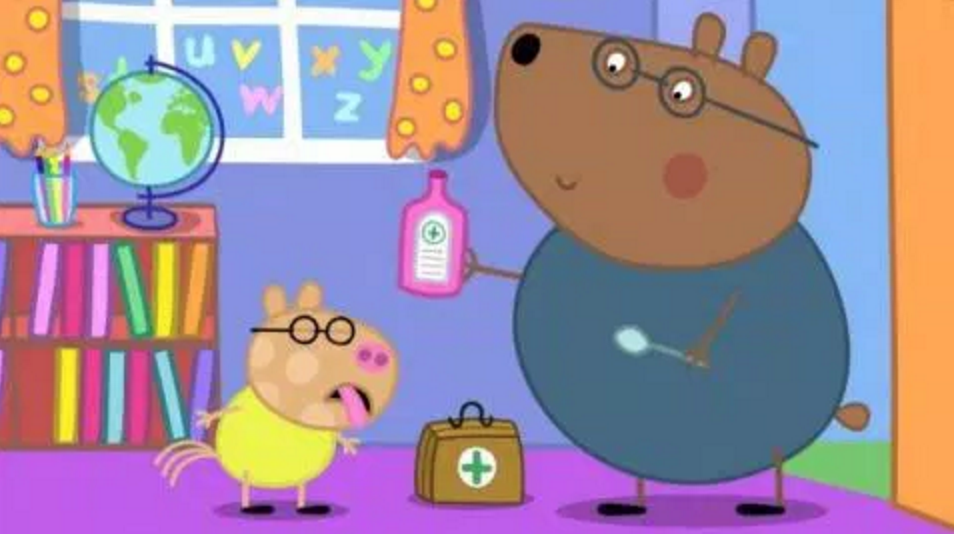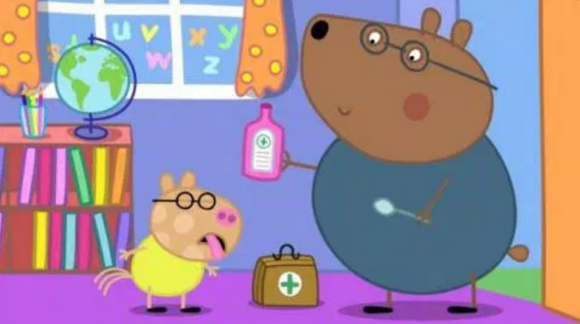 Dear Mummy Pig,
First off, let me apologise for my terrible tardiness. I have been meaning to write again for some time, but you know how it is – days zip by thanks to naptime battles, endless rows over Lego, multiple failed attempts at presenting the correct colour of toddler spoon at mealtimes… It's a wonder I find the time to be such a sage and self-indulgent mum blogger.
I began thinking about you again Mummy Pig, as I was watching you the other day with both my kids, one slumped either side of me, following an afternoon at soft play. As I waited for the mac and cheese to ding, it occurred to me what a lovely world you inhabit, MP. It's true I started our correspondence listing everything I'd like to change in your life, but I've come to realise just how cooshty your world is. You live in a big, detached house on a hill amid what must be at least an acre of lush land. Your kids can race around outside on their bikes free of potential crime and speeding juggernauts. And I've yet to see Peppa kick off in Co-op because you won't buy her a crappy kid's comic that costs about £27 (plastered in Peppa Pig plastic tat, come to think of it).
But what prompted me to write to you in particular MP, was observing Dr Brown Bear darting immediately from his surgery to your home to tend to George's cold following a concerned phone call. Obviously, the mum blogger in me initially wanted to passive-aggressively judge you via the means of a patronising post for being a neurotic mother and wasting valuable, over-stretched NHS resources (I mean, Dr Brown Bear doesn't even have a receptionist – and maybe with some fierce dragon filtering his calls, you might have been directed to your nearest Boots instead of receiving a blue-lit house call). But then, once my mum-blogging judginess had subsided, I was struck by a little sadness…
When my one-year-old daughter was poorly a few months ago, with what thankfully transpired to be an easily-treated bacterial infection, we were sent to the children's hospital twice with her. I felt quite stricken sitting there amid sick kids, elbow-to-elbow, waiting long, uncomfortable hours to be seen by an exhausted-looking nurse or bleary-eyed doctor. There was no smiling Miss Rabbit dishing out spaghetti and sponge pudding, or Dr Brown Bear making everyone better with his multi-purpose pink medicine. It was terrible.
So why I am telling you this, Mummy Pig? Well, in our previous communication I have politely veered away from making reference to Pig-gate – you know, Prime Minister David Cameron's alleged 'relations' with your species. And well, as jokes subsequently spiralled in the press and all over social media about other potential pig-related relationships he may have had, Porky Pig stuttered angry denials and Miss Piggy's lawyers threatened to sue – but I noticed you remained pretty quiet when your name was thrown into the ring? Look, I'm not judging. We've all been there – a few too many in the student union bar, followed by a fumble to the backdrop of a Che Guevara poster and the lull of a Tracy Chapman cassette… We all have a past and it's really no concern of mine.
What I was hoping for MP, was that perhaps you could use your connections to look up Dave? Drop by Number Ten saying that you were just wondering how he was? And then maybe ask him if he could perhaps value the NHS more, and the talented, hardworking people we have working within it. Advise he have word with Jeremy Hunt and tell him to stop mucking about with the NHS. Suggest he insist Jezzer reconsider plans to exhaust junior doctors to ridiculous, dangerous levels. And if need be, mention that the details of your encounter with Dave will otherwise make their way to a salacious, salivating reporter at The Sun.
I do hate to ask for such a big favour so early on in our friendship, but I really believe that most people in the UK feel quite strongly about the National Health Service. It's like the BBC or our drizzly weather – not without fault, but we'd be lost if we didn't have it. But, in the case of the NHS, let's be honest, it's literally a matter of life or death.
I'll leave it with you.
Good health Mummy Pig!
Hey! Gizza needy like here please..? https://www.facebook.com/wordtothemothers
Original post: https://zeenamoolla.wordpress.com/2016/01/18/open-letter-to-mummy-pig-3/